At the risk of beating a drum like I'm John C. Reilly in Stepbrothers (an awesome movie by the way), New York City is – in my opinion – the best location for sushi outside of Japan. The marketplace tends to agree; Michelin isn't the only method for judging restaurants, but the highest concentration of starred sushi restaurants outside of Japan is located in New York City. And anecdotally, the most common ask I get via info@thesushilegend.com is for New York City sushi recommendations. So let this page serve as the illumination you need to guide your sushi craving forward in the Big Apple. A snapshot of my 10 recommended sushi restaurants in New York City are below, with some other highlights to the right. And at the risk of getting 23,000 comments, a disclaimer: these are not the best 10; rather, they are the ones that best cover all sushi demographics.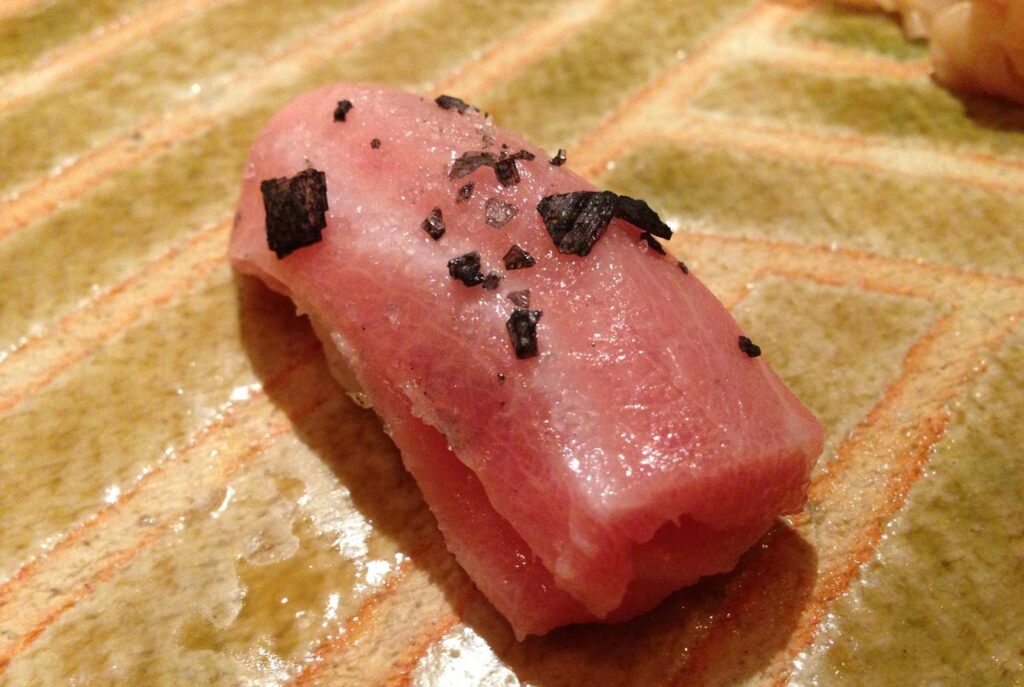 There is not much else to say about Ichimura that hasn't already been said. Before September 25, 2012, Chef Eji Ichimura's 8 seat spot hid in relative anonymity within David Bouley's Brushstroke restaurant. Then Pete Wells gave Ichimura 3 stars in the New York Times and reservations became more difficult than finding a cyclist who stops at a red light.
When I visited in 2012, Ichimura was hidden at Brushstroke, off to the side, through a small opening. The sushi bar was small, with veteran sushi chef Eiji Ichimura dishing out his omakase to 8 people at once, at $150 (or more) per person. One of the main differences between the Ichimura omakase and other high-end versions is the absence of any cooked dishes in the entree portion of the meal. I prefer it this way usually, mainly because if a chef starts to do too much he becomes a jack of all trades, master of none. That theory was furthered with the sashimi portion of the meal, which featured 5 unique fishes, all sourced directly from Japan. Ichimura's reputation is well deserved. In January 2017, Ichimura will open at 69 Leonard Street, around the corner from his old location.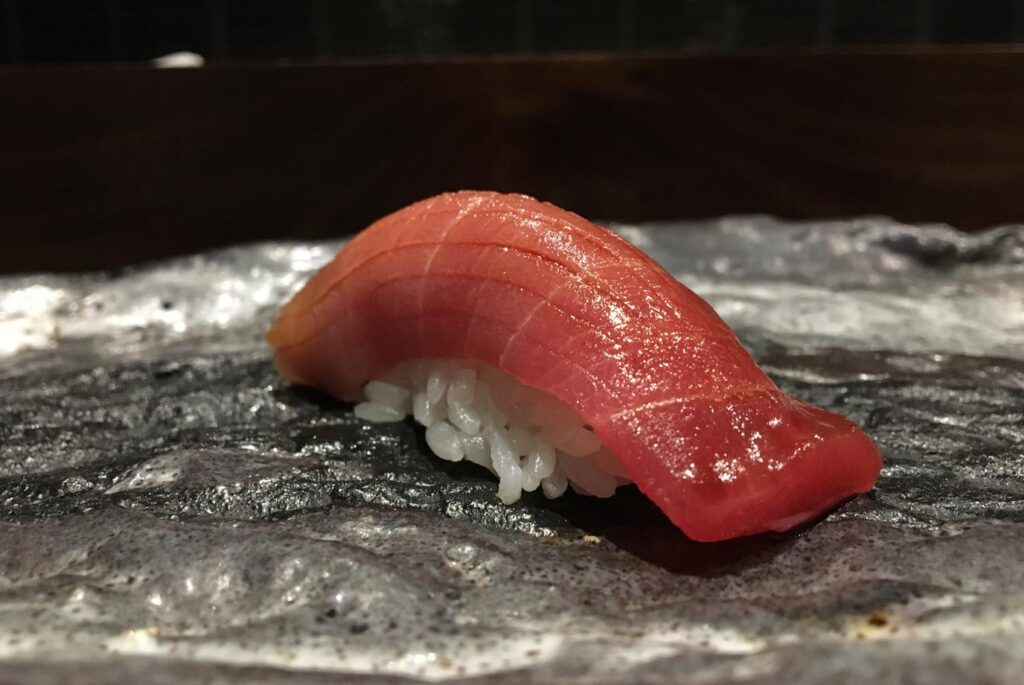 Kosaka is the brainchild of Chef Yoshi Kousaka, ex of Jewel Bako, a restaurant in the east village of NYC that I absolutely loved. The small, ambient rookie restaurant is another in a long line of high-end sushi spots that have opened in the lower parts of Manhattan. Yes, if you're a tourist to New York City, you likely plan stay closer to midtown. But consider these words of wisdom: all the incredible sushi is below 14th street. That allows a more seamless blend into residential surroundings, like Kosaka, which stands side by side next to tall brownstones. It's unassuming, but if you notice it, the entrance will certainly impress: drapes and ceramic art on the inside shelf, visible both outside and in. Helpful servers and hosts wait inside to escort patrons to either the L Shaped sushi bar or 1 of the few small tables. Chef Yoshi presides over the entire meal himself, and – not shockingly – creates an omakase worthy of an artist. That's because the entire experience of eating at Kosaka feels like eating in an artist exhibition.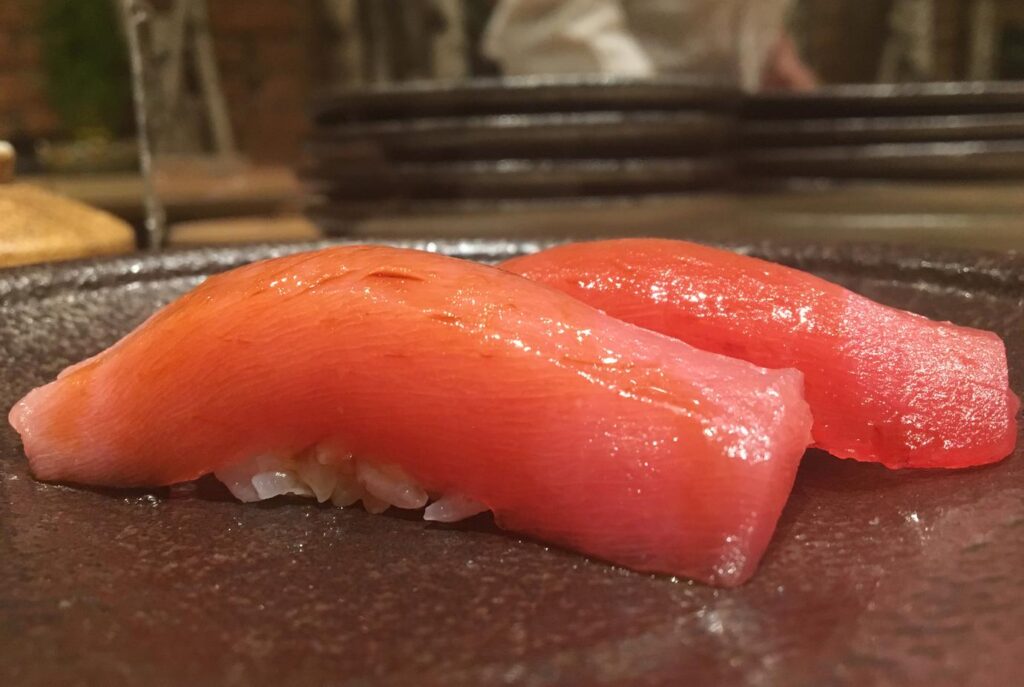 The New York City outpost of Los Angeles staple Sushi Zo delivers on all levels. The main chef behind the bar is Masa, whose only drawback is unfortunately having the same name as other sushi legends (pun intended again) in the city. Before coming to NYC, Masa trained at the LA location, where he honed his craft and was eventually chosen to head up Sushi Zo's journey east. Though he is young, Masa's experience is noticeable; At Sushi Zo, not only does he expertly cut some of the longest pieces of fish I've ever seen, but he does everything else as well, including ordering the fish and running the official instagram account. That level of enterprise involvement is not only impressive, it's critical: from my experience, the best sushi restaurants are the ones where the sushi chef does more than just serve. It doesn't matter how incredible a chef you are though, the food still has to deliver. And at Sushi Zo – thanks to preferred supply lines from larger buying power – the sushi delivers. It helps that Masa is not afraid to go outside the box either, with delicious sushi ranging from the softest yellowtail belly and the tenderest squid (from Long Island!) to the fatty Kinmedai (golden eye snapper), black cod and Akamatsu (sea perch) trio. For those that are truly adventurous, Masa serves Shirako, or as it's less commonly known, the Cod Sperm Sac (no clue on the rules of capitalization here). Every single piece is outstanding, with little touches added in moderation to enhance the flavours.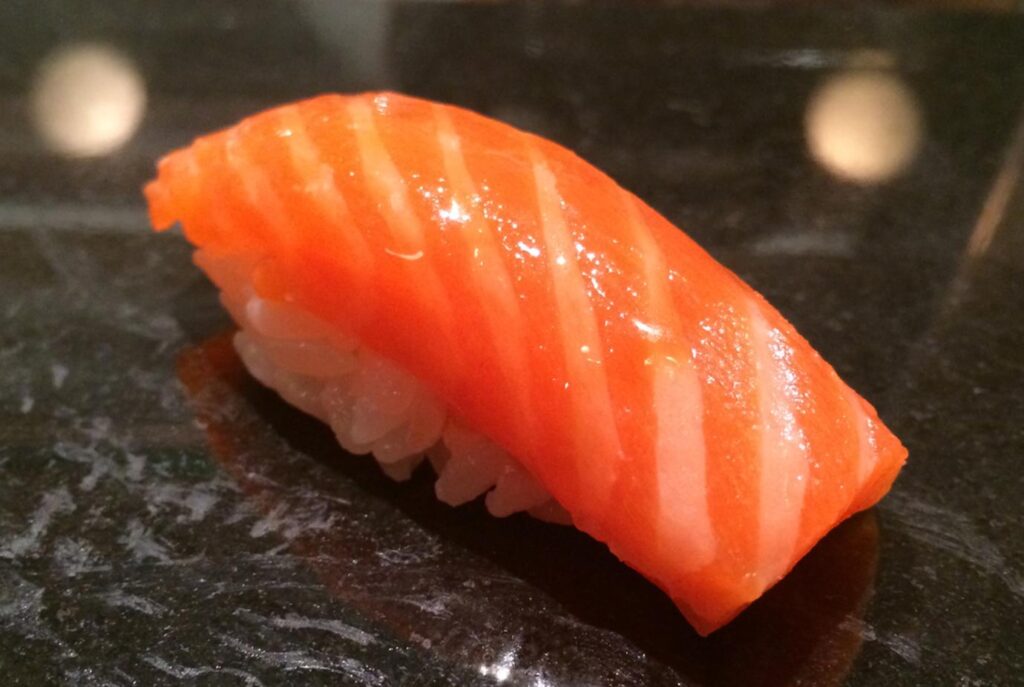 The aptly named 15 East – located on 15 East 15th street – is one of the great New York City sushi staples, and though it's main chef Masato (Chef Masa) left in 2015, the quality continues to deliver. I don't want to be one of those sushi bloggers who talks romantically about the experience (you know who you are), but the omakase we had was truly a journey. For instance, we had three pieces of Uni one after the other, which may seem like a small touch, but a flight is really the pinnacle of any tasting menu. On top of that, the Uni was incredibly fresh. Also on the menu was a tuna flight of Maguro (lean tuna), Chu-toro, O-toro and – my favourite of all – the rare and delicious Kama-Toro (fatty tuna from the collar/jaw area). The Kama-Toro was an add-on at the end, so make sure to ask for it. 
As I've written before, it's always a positive sign when you can ask the sushi chef to "bring me something I haven't tried tonight" and he can oblige. Conversely,  Shuko could not do that, and that's part of the reason why it's not one of the highest rated places on this blog. The Atmosphere is also perfect for the location. High ceilings? Check. Darker ambiance with a well-lit eating spot perfect for pictures? Check. Separate rooms for the sushi bar and the dining area? Check. (Lazy blogger using a checklist to convey multiple awesome traits of a restaurant? Check.)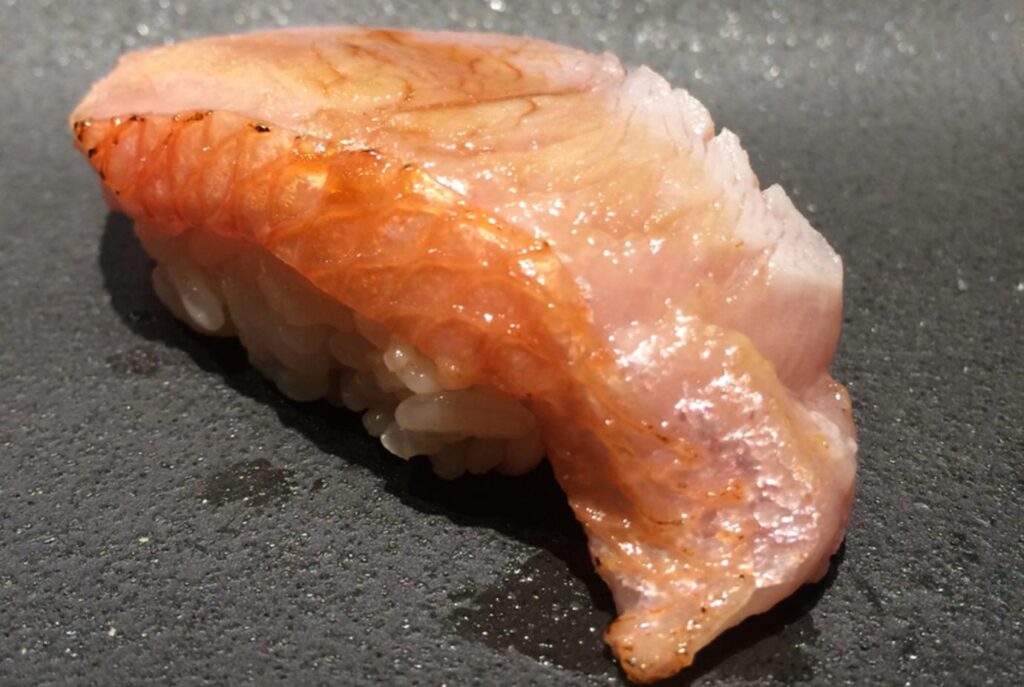 To be considered among the best in the United States, the sushi has to deliver. That doesn't mean just having an assortment of maki that tastes delicious. It doesn't even mean having chopped tuna tartare with egg on top (I'm looking at you, every fusion restaurant ever). What it does mean is having rice that is room temperature, soft (but still crunchy!), and lightly touched with vinegar without being too bland. It means having fresh fish, properly aged, cut, and seasoned as necessary. It's like finding a mate – when you know, you know​. 

At Sushi Inoue, chef Shinichi Inoue expertly oversees all 14 seats at the sushi bar, with only two options on offer: The $100 Omakase, which me and Mrs. Sushi Legend chose, includes Miso Soup, a modern bento box (pictured right), quite possibly the biggest oyster I've ever had in my entire life, 12 pieces of nigiri, and a sponge cake. 

Chef Inoue is personable, but it's not his demeanor that has me so impressed; it's the knife skill…it's the quality of fish…and my goodness it's the absolutely incredible finishing touches he puts on each piece of all 12 courses of nigiri. Yuzu salt is sprinkled with a delicate touch. The Ikura – thought by some to be the best in New York City – is topped with a touch of ginger. Soy sauce is used – sure – but sparingly. Most importantly, the fish/shellfish is allowed to hum for itself. Sushi Inoue has put sushi in Harlem on the map.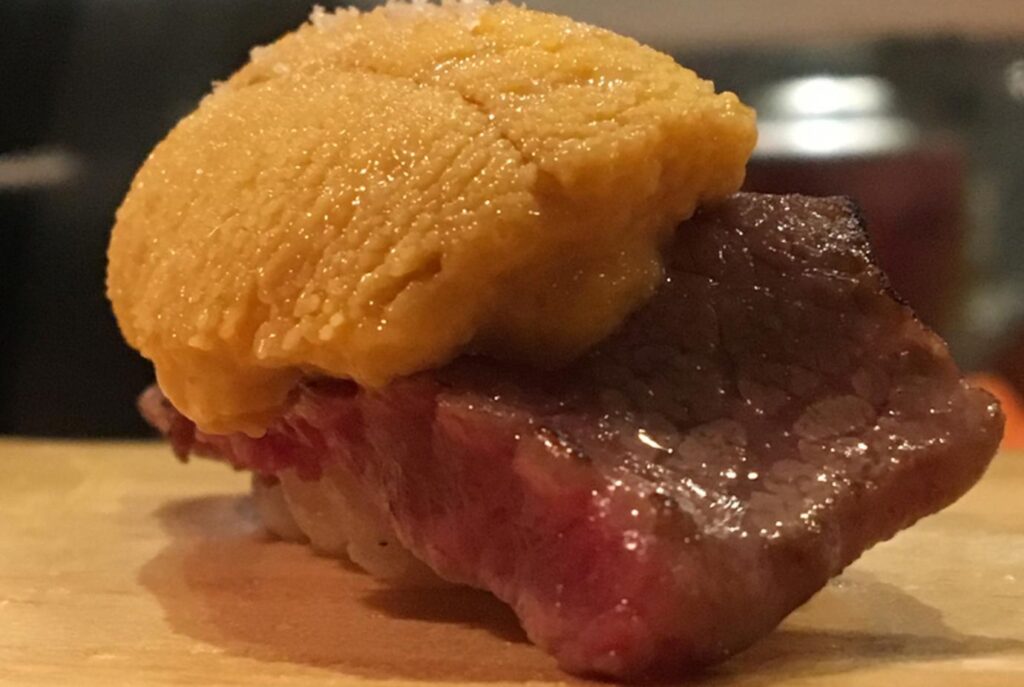 A great restaurant starts with the food, sure, but it continues with the experience, with the atmosphere, with the service, and with the ambiance. Do you feel any differently eating your delicious meal at the restaurant rather than if you sat in front of your television, munching away, scrolling through your PVR? Sushi on Jones takes that to philosophy to the next level. A $50 omakase, outside, in 30 minutes, all under the watchful eye of owner/NYC sushi wunderkid David Bouhadana? You're not getting that in your living room. An incredible atmosphere and awesome staff are great and all, but you're not paying $50 to sit outside and talk for 30 minutes. So yes, the food has to deliver. Fortunately for fans of Bouhadana – or sushi addicts in general – the omakase at Sushi on Jones delivers. Understated touches are added to enhance the fish without dominating the taste or appearance; the result are beauties like the Uni backup (that name is all mine), featuring wagyu and Uni. Sushi on Jones taps into some of what I loved about Myumi, an omakase only food truck in Miami: it blends into its surroundings, it's outdoors (duh), it's quick, and its location is inviting and bright in dark surroundings.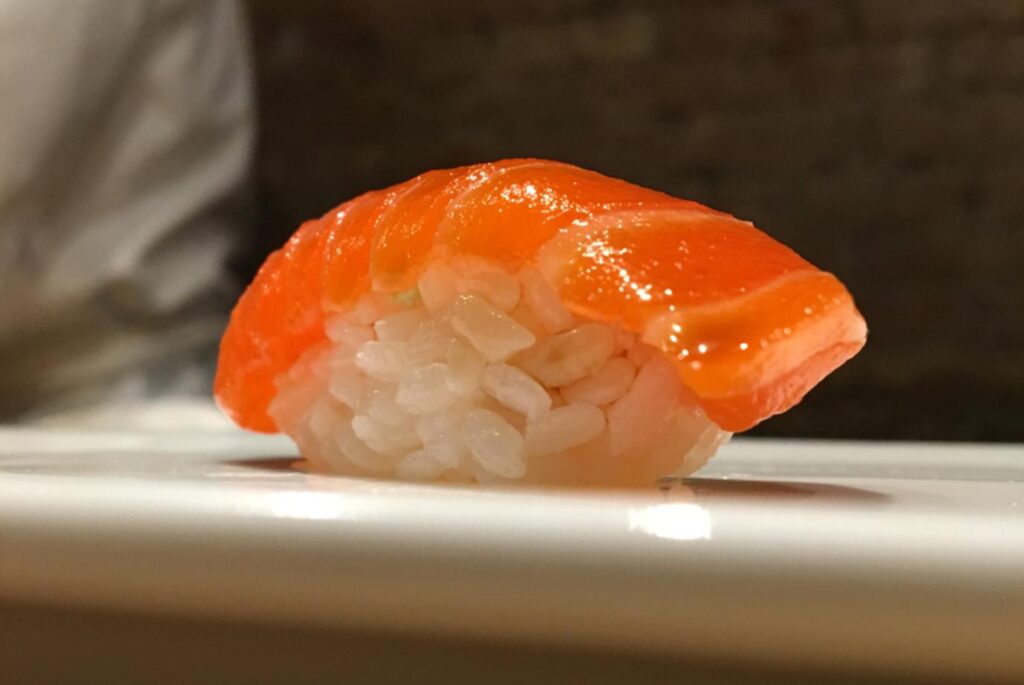 I actually went to Daizen alone and – despite some issues finding the hidden restaurant – felt that the set up of the restaurant and all of its menu options made it easier to relax. That's because the fish is diverse enough – and the prices low enough – that ordering on a whim is encouraged. Most people around me ordered in spurts, rather than all at once, which seemed to make it easier to keep the conversations going. Despite the fact that I went on Saturday , the restaurant was more than happy to let people spend as much time as they want at the bar. And I enjoyed it. More specifically, I enjoyed the fish: it was fresh and unique, The chef didn't overdo the soy sauce that he applied, which not only made the nigiri taste delicious, but also look outstanding for my instagram as well (priorities…). The omakase featured ankimo, sashimi, 10 pieces of nigiri, an uni gunkan (nori wrapped around the sushi in a circle) and a uncut maki. I didn't catch the name of the sushi chef, but his knife skills were also absolutely on point.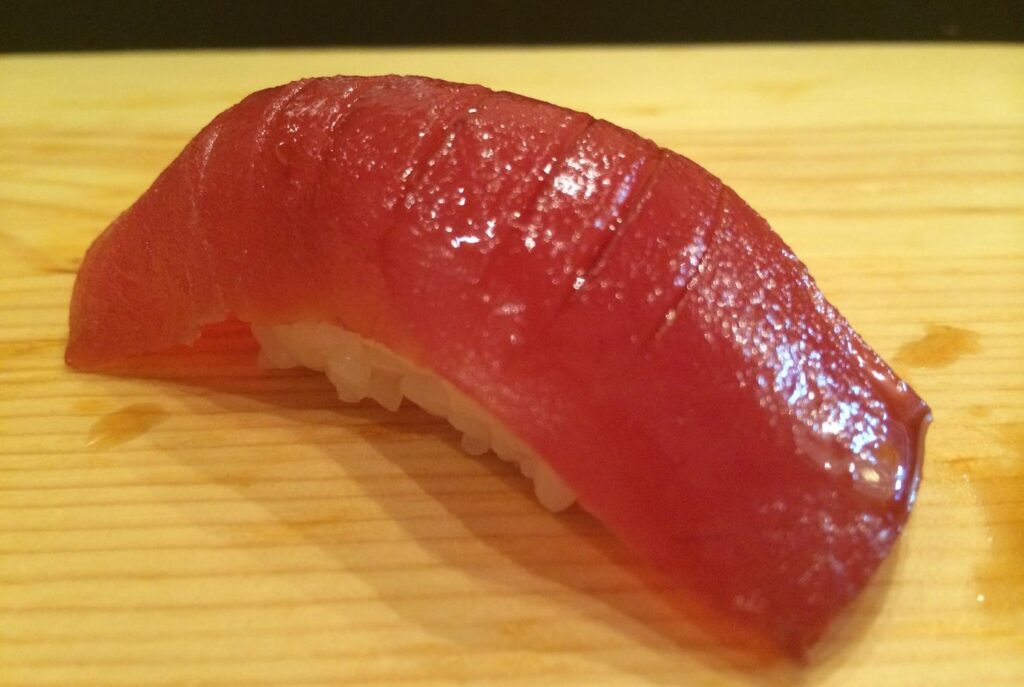 For a long time, Tanoshi maintained one of the most ridiculous reservation systems that I have ever heard of. Every day, a sign-up sheet was posted outside the restaurant for each of the three seatings. Simple enough, except for the fact that Tanoshi is located at 73rd and York Avenue – basically in the east river next to Manhattan. In all likelihood, the majority of people who can afford the price tag at Tanoshi were likely working during weekdays, and therefore unable to make the trek to make reservations. So Tanoshi changed their policy, allowing online reservations (with credit cards). The Atmosphere is phenomenal. The walls for instance, are not just covered with art, but information. Maps of both Japan and the world hang behind the sushi bar (see right), and have actually been labeled with the locations of where each of the items on that day's menu were sourced from. It's a crazy cool and unique touch, except for the fact that I spent most of my meal focused on the maps, much to my girlfriend's chagrin. ​The food was a complete revelation. Tanoshi prepares their fish edo (or edomae) style, which is just a fancy way of describing the way the fish is prepared prior to serving. Before there was refrigeration, in order to maintain freshness, fish was often cured in vinegar/salt prior to serving with rice. As a result, when you eat at Tanoshi, I would highly recommend enjoying your food EXACTLY as it's served – that means no soy sauce added.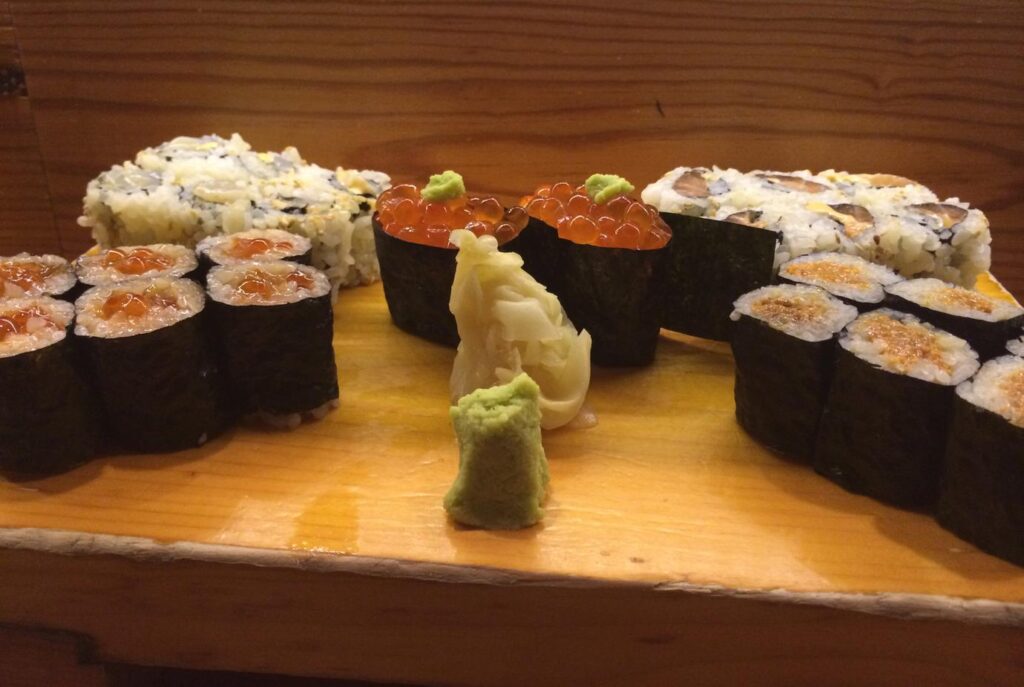 There is no doubt that part of really enjoying Sushi involves periodically strapping yourself in to the proverbial seat, biting the proverbial bullet, and splurging on Omakase at some incredibly expensive (and awesome) restaurants. But another part – the part that maintains the interest in the few months while your bank account replenishes – requires having a place in your neighborhood that serves fresh fish at reasonable prices, and where a reservation at 12:01 AM the month before isn't necessary. For me, that place is Marumi – and it's just a bonus that it happens to rival some of the best places in New York when it comes to quality. The Food is *spoiler alert* phenomenal. As I've stated time and time again, having a menu that changes daily is a sign of freshness. The $3.00 Clear Soup is made fresh and might be the most aromatic broth I've ever smelled. On certain days the "Sushi Deluxe" (10 pieces of chef's choice nigiri somehow for $25) will have Toro and Uni. On other days, Akagai and Anago. To be honest, I've frequently wondered how Marumi would be received if those 10 pieces were presented individually, called "Omakase", and priced at $100. I assume – for some reason, mainly NYC's adoration for the best – that the lineup in this case would be around the block. Fortunately, it isn't. ​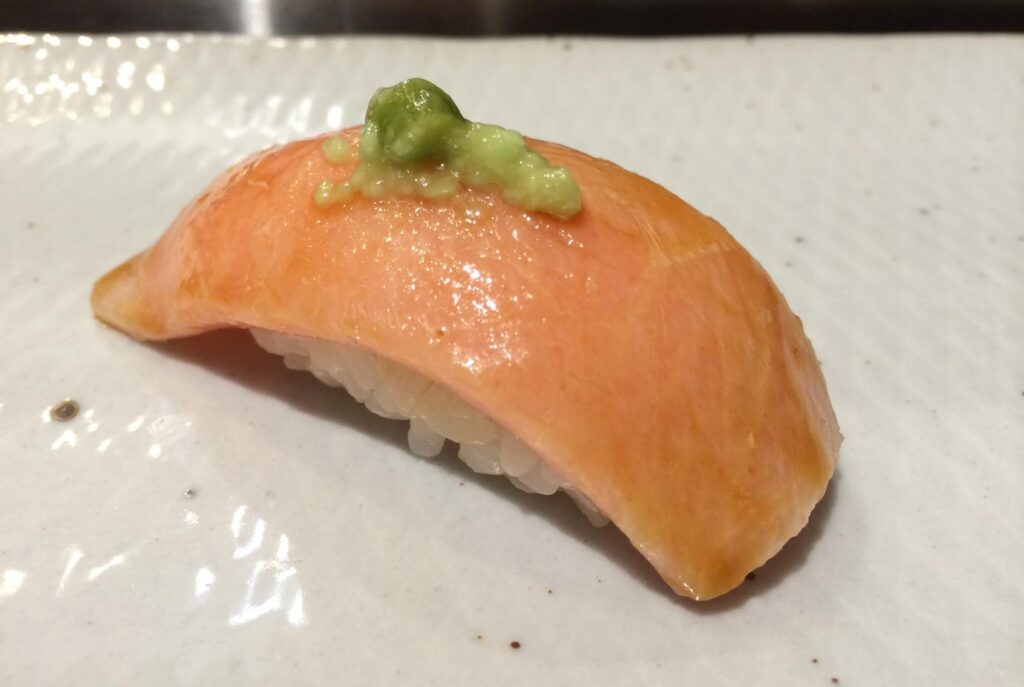 In theory, the one small downside for Katsuei is its location, situated in an area of Brooklyn that isn't exactly convenient (even to the subway). The reality however, is that its Park Slope location mean that the owners can afford to provide an outstanding sushi experience at an affordable price. The sushi wasn't the best that I've ever had (the maki left a lot to be desired), but I came away extremely impressed – or at the very least, I came away with some great pictures. The Atmosphere is – first and foremost – sublime. The lighting is bright and inviting around the sushi bar, with no weird pastel colours on the walls that most neighborhood sushi restaurants fall victim to. There is also a somewhat large seating area, which makes eating with family and friends more than possible. The food is the other part of the equation. I ordered the omakase, which – at an extremely reasonable $45 for 10 pieces of nigiri – is as great a value as you will find in New York City.