Updated: May 2023
Why did I do this?
One of the most frequent questions I get is about the Michelin guide, or more clearly, which sushi restaurants appear in the Michelin guide.
For those who are unaware, Michelin is the oldest hotel and restaurant guide in Europe. Not only has it recently gained major traction on other continents, even more incredibly, it is the same Michelin that you might know as the tire company.
And despite the obvious (read: completely non-existent) synergies, Michelin has an incredible amount of prestige. Its inspectors visit and review many restaurants all over the world, but only the best get awarded a coveted Michelin star. A fewer number still get awarded two stars, and truly transcendent restaurants get three stars.
 For a very long time, Michelin turned its nose up at sushi. They won't admit it, but we all can guess why. Sushi is to traditional cooking what greasy, fast food is to… traditional cooking. In recent years though, that has begun to change. As sushi has begun to infiltrate the old guard, I have – in turn – received more requests to identify the sushi restaurants that appear on the Michelin lists all over the world. And while I would rather everyone just trust my judgment for sushi restaurants the truth is that Michelin still carries heavy weight in the food world. So below, you'll see a breakdown of all sushi restaurants that have received the coveted Michelin stars in the most recent guides for the United States. Scroll down below the jump for the list.
What qualifies as a sushiya?
Dumb question on the surface, but pretty challenging when I spent 5 minutes the other day thinking about it.
The vast majority of North American higher-end sushiya  offer more than just sushi. Otsumami (small plates), Chinmi (deliacies) and more often dot their menus. 
Some restaurants on this list take it further – there may be perhaps two or three nigiri courses, a few more that more liberally use shari (vinegered rice) and seafood, and then a multitude of smaller plates, including cooked dishes without any shari or seafood at all. 
I landed on a fairly common definition: a sushiya specializes in sushi. That's it. That means If they promote their sushi as a speciality, even if there are 15 courses of wagyu beef and chicken yakitori, they made this list. 
Glad we cleared that up. 
* = new addition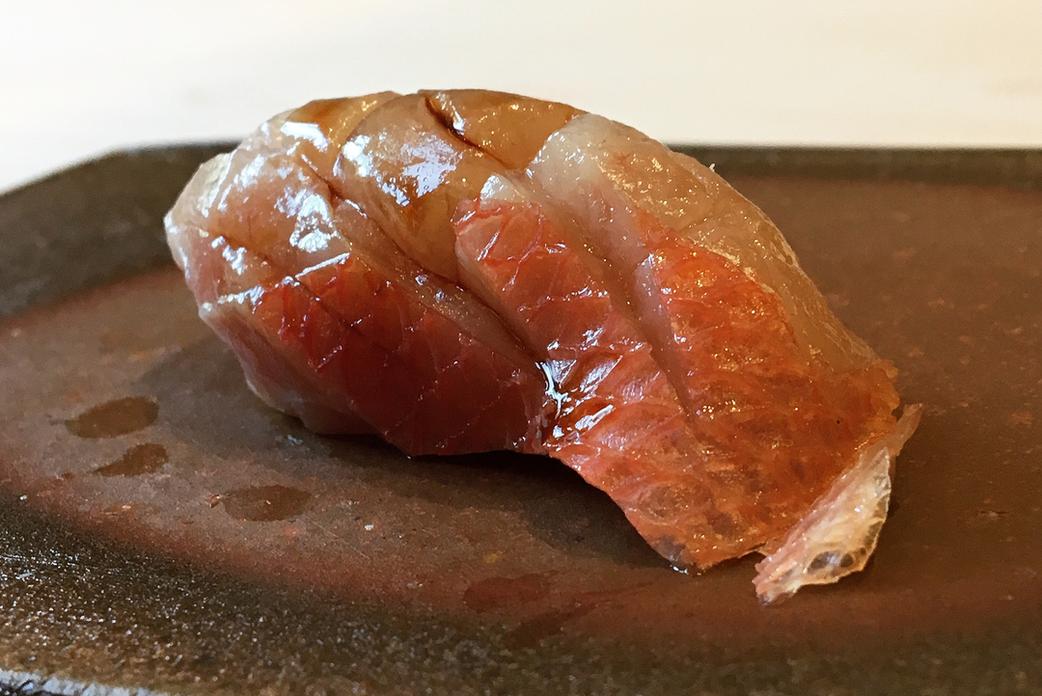 Latest update: October, 2022
Masa – 10 Columbus Circle
San Francisco and wine country
Latest update: December, 2022
Omakase – 665 Townsend
The Shota* – 115 Sansome St
Sushi Hashiri – 4 Mint Plaza
Sushi Shin – 312 Arguello St, (Redwood City)
Sushi Yoshizumi – 325 E 4th Ave (San Mateo)
Wakuriya – 115 De Anza Blvd (San Mateo)
Latest update: December, 2022
Sushi Ginza Onodera* – 609 La Cienega Blvd
715* – 738 E 3rd St
Ha Nare –  2930 Bristol St (Orange County)
Morihiro* – 3133 Glendale Blvd
Mori Sushi – 11500 W Pico Blvd
Nozawa Bar – 212 N Canon Dr
Q Restaurant – 114 W 47th S
Shin Sushi – 245 E 44th St,
Sushi by Scratch Montecito – 1295 Coast Village Rd (Santa Barbara)
Sushi I-Naba – 20920 Hawthorne Blvd (Torrance)
Sushi Kaneyoshi* – 250 1st St B1
Kadence – 1809 Winter Park Rd
Soseki – 955 W Fairbanks Ave, Winter Park, FL
Hiden – 313 NW 25th St,
The Den at Sushi Azabu – 161 Ocean Dr
Sushi Nakazawa- 1100 Pennsylvania Ave NW
 
Latest update: June, 2022
Latest update: September, 2022
Latest update: October, 2022
Masayoshi- 4376 Fraser St