Like nearly everybody that works in the post-apocalyptic hellhole of New York City, I work in finance. My trade is as a Forensic Accountant, which is just an unnecessarily fancy way of saying I'm pretty good at detecting bullshit.
Like, for instance, the current reviews of Icca in New York City.
Google has it at a 3.9, which would put it as the lowest rated of the 15 Michelin-starred sushiya in New York (and it's not particularly close).
But like everything in 2022 (and now 2023), a deeper dive is warranted.
It turns out that – assuming they are legitimate – most of the poor reviews are either for the front-of-house bar that has since been 86'ed or the onerous cancellation policy.
But the subject of this review is the counter in the back that's presided over by Itamae Kazushige Suzuki, ex, like so many others, of high-end sushi factory Sushi Ginza Onodera.
Icca was one of my final Omakase experiences of 2022, and also one of my most memorable.
Like other members of the $400 Omakase club of New York City, Icca's TriBeCa entrance is non-descript.
Entering, customers pass through the aformentioned bar, which I'm told will open a revamped Italian/Japanese fusion menu in January 2023. The exit point is a backroom reminiscent of another area sushi temple, Shion 69 Leonard, albeit far brighter (I have no preference either way).
There is only one menu
Icca's Omakase is $400, prepaid, plus tax, an automatic gratuity of 20% and an $8 service fee for the Tock reservation system.
Most restaurants absorb this fee, rightfully recognizing that passing that cost to their customers is like an airline charging business or first class passengers for their bags.
But not Icca.
There is also an extensive digital alcohol list, including sake that's made at the house distillery, Echigo's renowned Koshihikari Lager and the option of a Sake pairing for $120 on top.
But I assume you're there for the food, not the alcohol.
When I eat at a higher-end sushiya, I – like many of you, I'm sure – have an expectation that the Omakase will not just be prepared with outstanding waza (technique), but that it will include atypical ingredients from the standard area sushiya.
And on that measurement, Icca delivers overwhelmingly and immediately.
First, with Kue (longtooth grouper) layered with Konowata (sea cucumber ovaries), one of three Tenka No Sandai Chinmi, delicacies of the Edo period (along with Uni and Karasumi).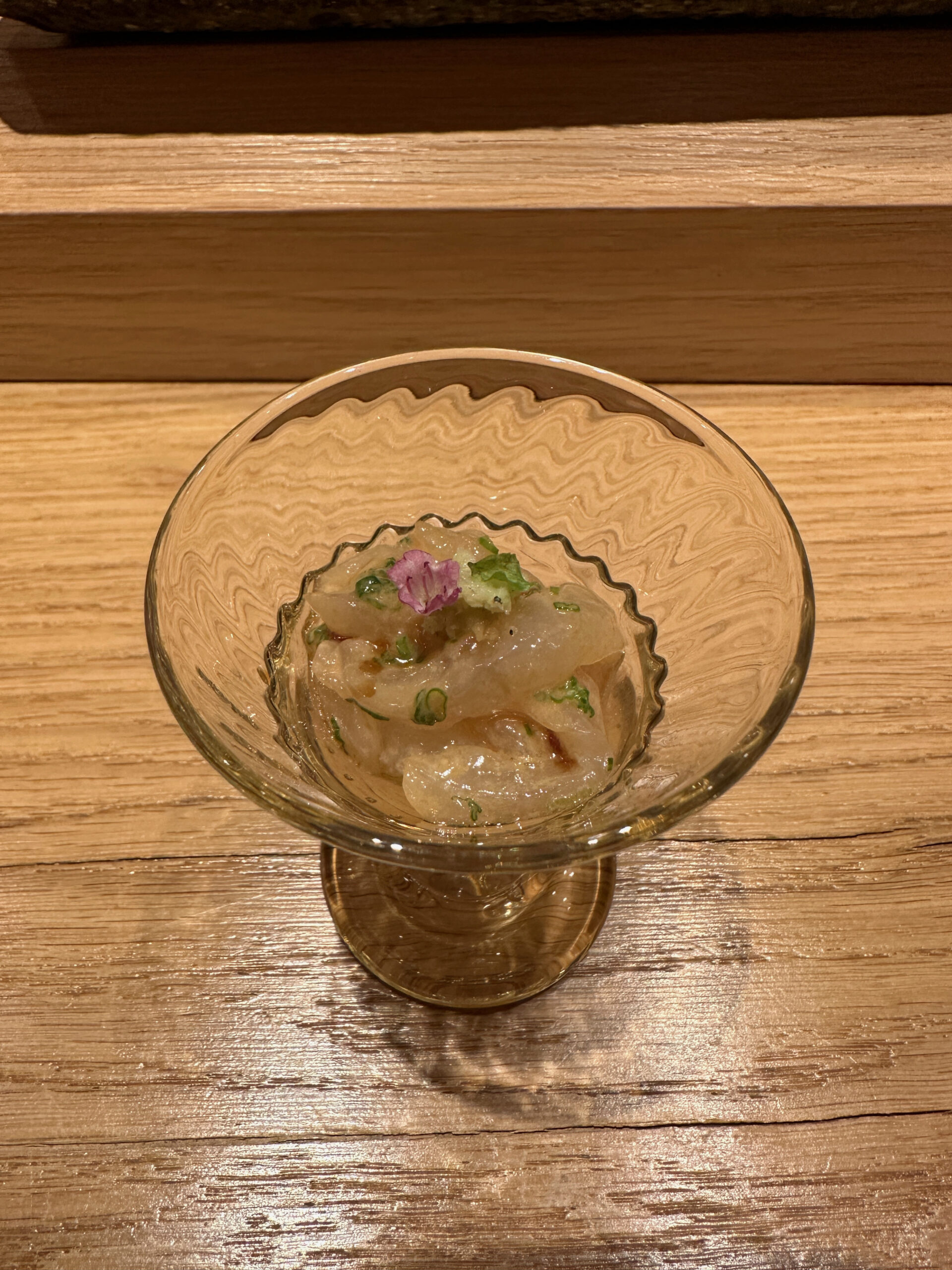 One of my favourite things I ate in 2022
Given the prevelance of Abalone (Awabi) in Edomae cuisine, you might think that using its liver in sushi would be both traditional and common.
But that's not the case.
In fact, Kazu-san mentioned that it's only a recent development from the past 10 years. That aligns with the content of my way-too-large sushi book collection, none of which mentions a single thing about the liver.
So it's no surprise that sushi chefs incorporating it in their menus are still experimenting with prep.
The most common I've seen is the Liver "sauce" with rice on top, similar to the picture you see below from Tokyo's Sushi Yoshitake, one of the world's most renowned sushiya.
Kazu-san takes a different approach. He uses a sieve to shave the liver and mixes it with a little bit of butter (don't quote me on that). The resulting sauce is combined with shari and formed into a nigiri-like shape.
I'm not as skilled at the internet as I used to be, so I'm not aware of all the other other styles out there. Perhaps there are some that are better.
But.
Sitting at Icca, having that nigiri, in that temple, on that night, I was very happy. I hope it stays on the menu for if and when some of you Legends visit as well.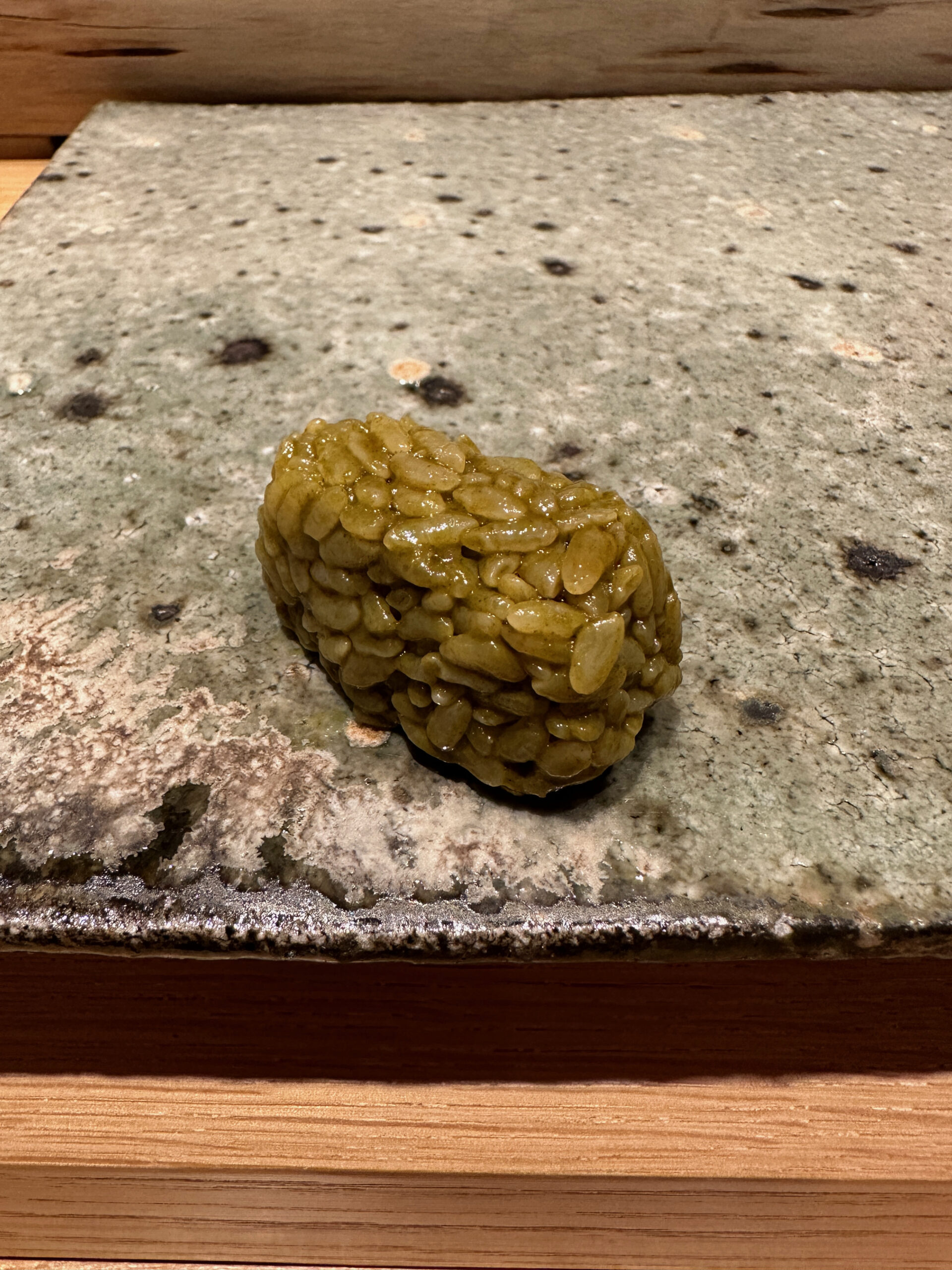 A word on the dish above.
On the surface, having an Italian-influenced course in the middle of the meal doesn't make much sense. But Icca doesn't hide that the Kegani pasta concoction is there to provide a teaser for their Italian-Japanese front of house menu, sort of like watching a trailer before a feature film (do they still call movies feature films?).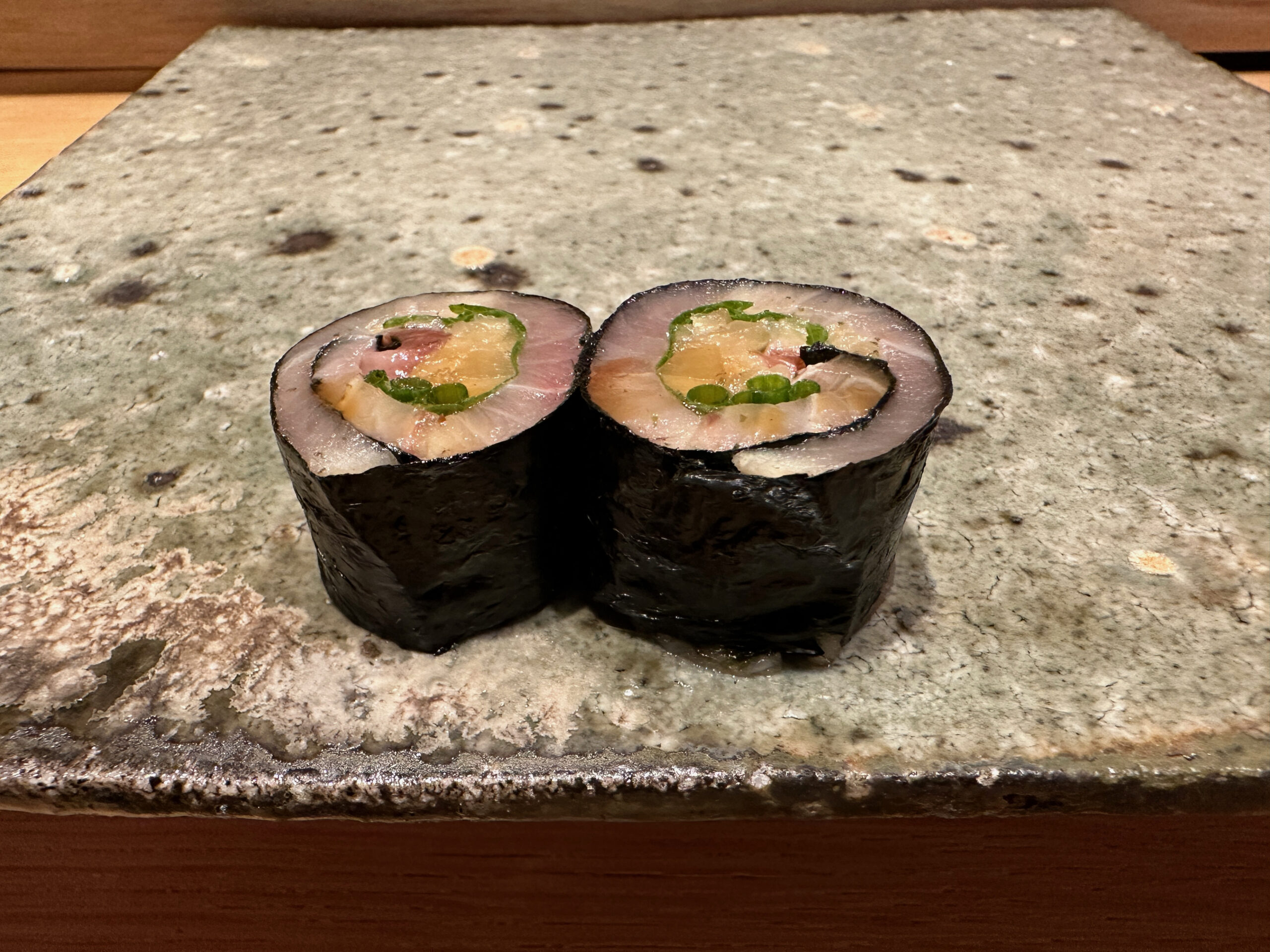 The nigiri procession delivers
As usual, I found myself wanting more of the fantastic nigiri rather than the otsumami (small plates). Depending on how you characterize the Awabi and the Buri (above), there were at least 10 Otsumami courses during my late December meal, and 10 sushi courses.
The Chu Toro (pictured below) is one of Icca's most visually appealing courses.
In fact, when Honmaguro (tuna) nigiri is shaped symmetrically like the below, it reminds me of one thing: Elliot Carver's Stealth Ship (as usual, 14% of you will get my 90's pop culture references).
This beauty shows up earlier than Maguro courses usually do, though, as I've mentioned recently elsewhere, that expectation seems to be changing.
But of all nigiri courses, it was the barely translucent Madai (Red Sea Bream) that stood out the most. Winter is the beginning of prime Madai season, a direct result of the volume of food it consumes before its late spring spawning season. Shiromi (White fleshed fish) are not always tinged with flavor (part genetics, part prep). This beauty was.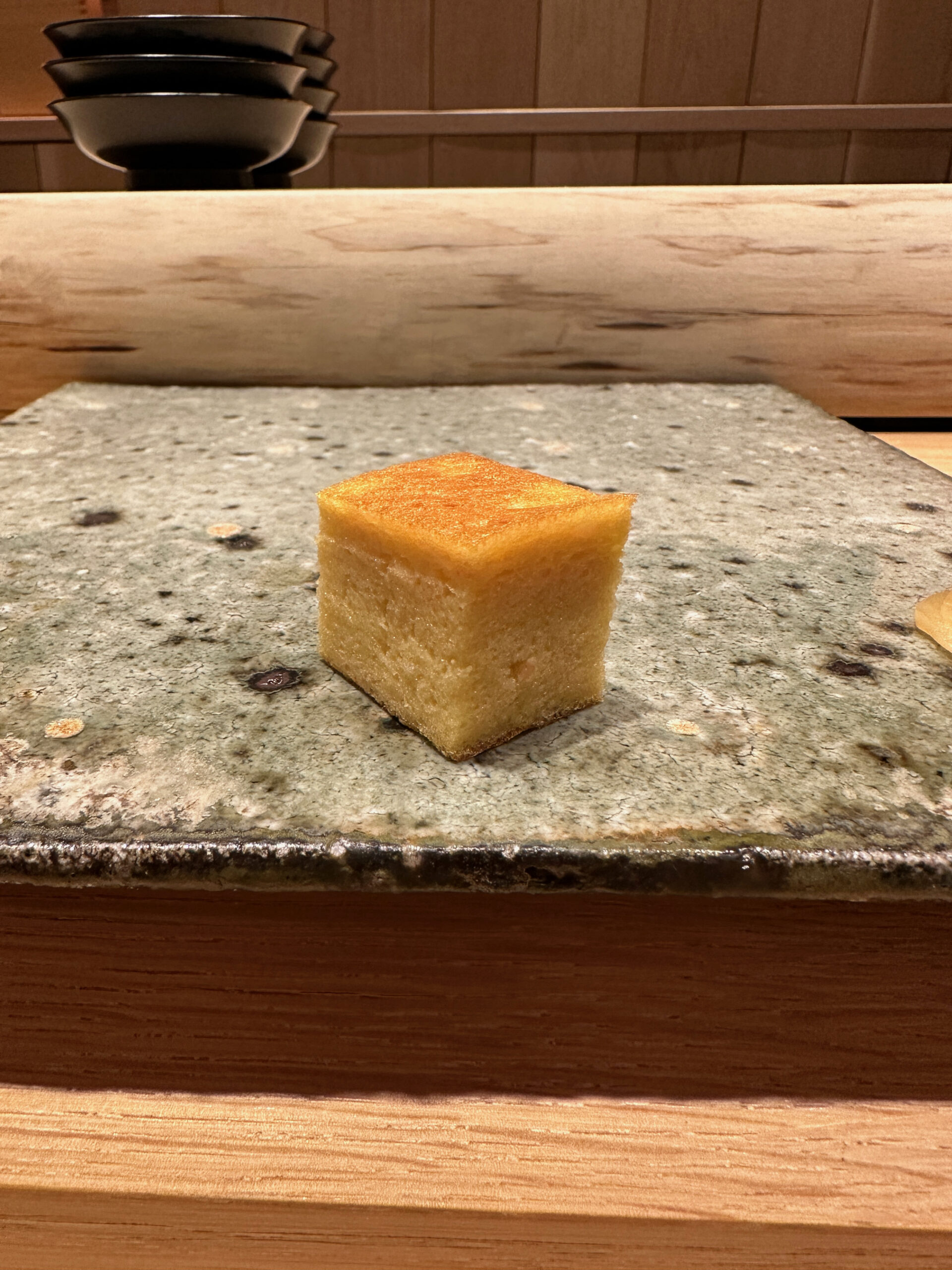 Let's get it together folks
This is not an Icca problem; rather, it's an unfortunate reality of dining at high-end restaurants (not just sushiya) that are well-known and regaded. The people that can afford to eat at these temples are either successful, trust-fund kids or loser bloggers (hand up).
What they're not – sometimes –  is respectful or aware.
For instance, the clown next to me was eating by himself. Actually, scratch that; he was eating right alongside THE MOVIE HE WAS WATCHING ON HIS PHONE. A legitimate movie. No, I don't know which one, I was too scared to engage with what was clearly a legitimate psychopath.
And next to movieman were two expense account dudes that didn't understand the concept of eating each course before the next one arrived.
Of course, Kazu-san wasn't going to let sushi pile up in front of them.
So what we got was an old-fashioned stand-off between Kazu-san and what was almost assuredly some junior executive at, say, a wealth management firm.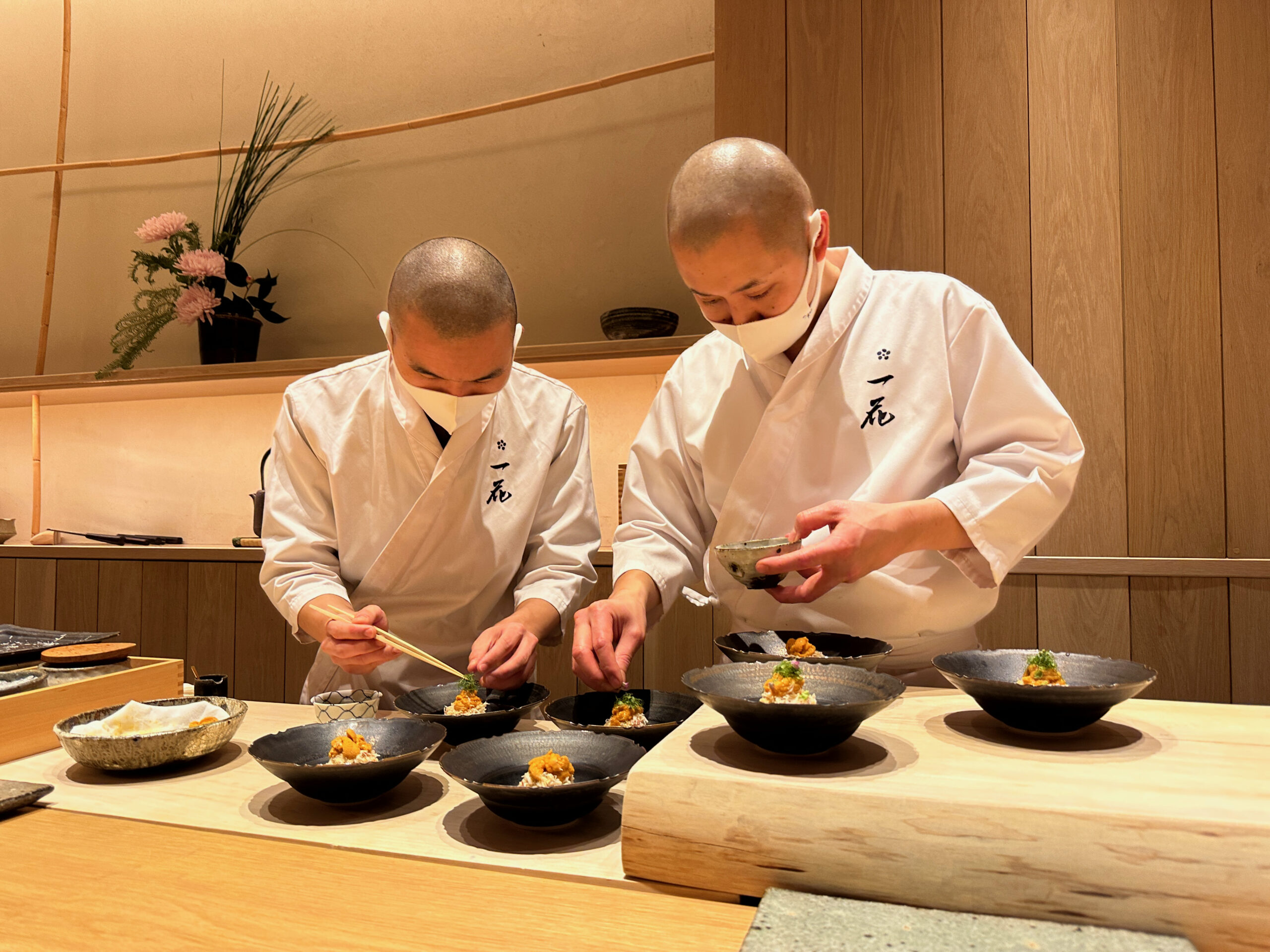 That said – and at almost 1,100 words, this review is a lot said – I still loved my meal. Icca is one of New York City's best. Recommended.