One of the most frequent questions I get is about the Michelin guide, or more clearly, which sushi restaurants appear in the Michelin guide. For those who are unaware, Michelin is the oldest hotel and restaurant guide in Europe. Not only has it recently gained major traction on other continents, even more incredibly, it is the same Michelin that you might know as the tire company. And despite the obvious (read: completely non-existent) synergies, Michelin has an incredible amount of prestige. Its inspectors visit and review many restaurants all over the world, but only the best get awarded a coveted Michelin star. A fewer number still get awarded two stars, and truly transcendent restaurants get three stars. ​
 For a very long time, Michelin turned its nose up at sushi. They won't admit it, but we all can guess why. Sushi is to traditional cooking what greasy, fast food is to… traditional cooking. In recent years though, that has begun to change. As sushi has begun to infiltrate the old guard, I have – in turn – received more requests to identify the sushi restaurants that appear on the Michelin lists all over the world. And while I would rather everyone just trust my judgment for sushi restaurants the truth is that Michelin still carries heavy weight in the food world. So below, you'll see a breakdown of all sushi restaurants that have received the coveted Michelin stars in the most recent guides for the United States. Scroll down below the jump for the list.
Thanks for reading.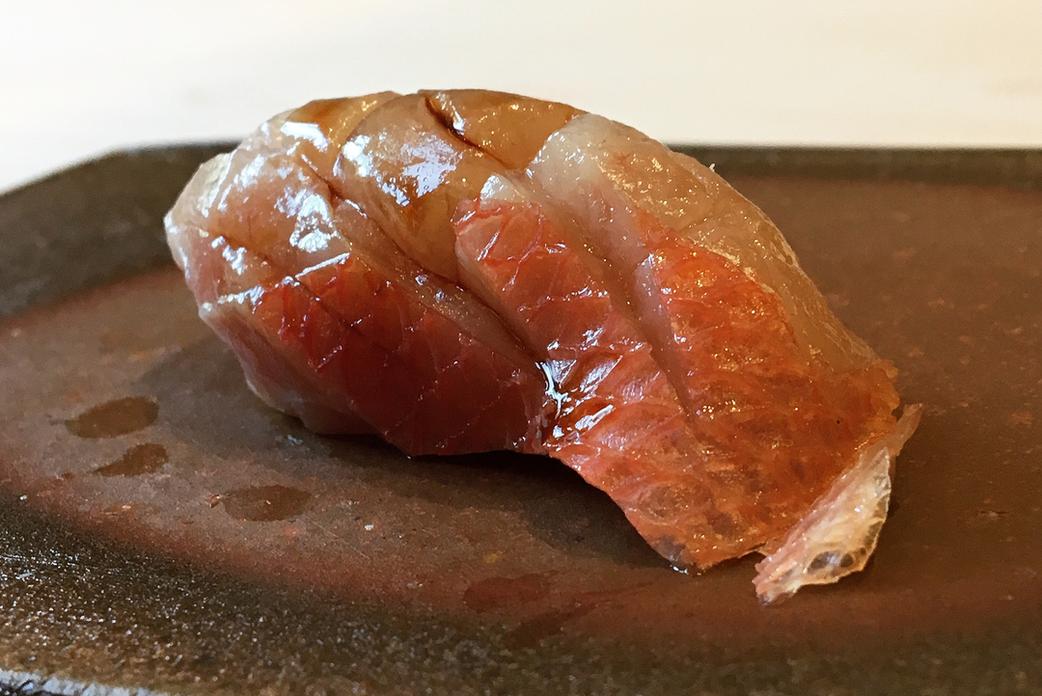 Latest update: October, 2019
Masa – 10 Columbus Circle
Ichimura at Uchu – 217 Eldridge St
Bar Uchu – 94th East 7th Street
Hirohisa – 73 Thompson Street
Jewel Bako – 239 East Fifth Street
Kajitsu – 125 East 39th Street
Kanoyama – 175 2nd Ave
Kosaka – 220 West 13th
Kyo Ya  – 94th East 7th Street
Noda – 6 W 28th St
Okuda – 458 W 17th 
Satsuki – 114 W 47th S
Sushi Amane – 245 E 44th St,
Sushi Ginza Onodera  – 461 5th Ave
Sushi Inoue – 381 Lenox Ave
Sushi Nakazawa – 23 Commerce St
Sushi Noz – 181 E 78th St,
Sushi Yasuda – 204 East 43rd St
Latest update: September, 2019
Latest update: June, 2019
Ju-Ni – 1335 Fulton Street​​
​Keiko a Nob Hill- 1250 Jones St
Kenzo
​Kinjo
​Omakase – 665 Townsend
Sushi Hashiri – 4 Mint Plaza
​Sushi Yoshizumi – 325 E 4th Ave
​Wako – 211 Clement Street
​Wakuriya – 115 De Anza Blvd (San Mateo)
Latest update: June, 2019
Sushi Ginza Onodera* – 609 La Cienega Blvd
Urasawa * – 218 N Rodeo Dr
Ha Nare* –  2930 Bristol St (Orange County)
Hayato* –  1320 E 7th St
Mori Sushi* – 11500 W Pico Blvd
Nozawa Bar* – 212 N Canon Dr​
Q Restaurant* – 114 W 47th S
Shin Sushi* – 245 E 44th St,
Shunji* – 12244 W Pico Blvd
Shibumi*– 815 S Hill St
Los AnaWashington, D.C.geles and the O.C.
Latest update: June, 2019
Sushi Nakazawa*- 1100 Pennsylvania Ave NW
​Sushi Taro – 1503 17th St NW