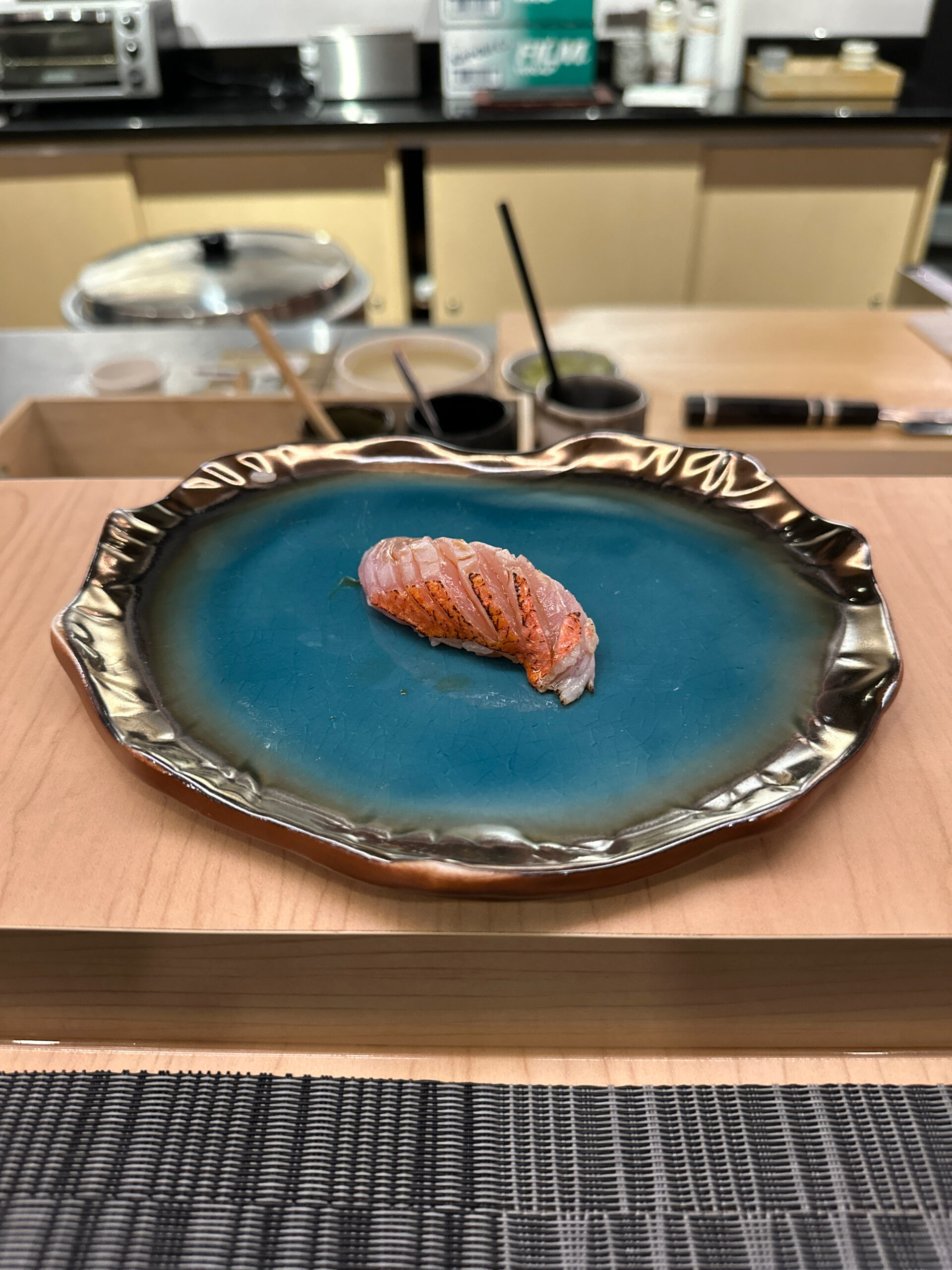 Onto the review…
Are we in the trust tree?
Like a real trust tree. One that we can actually sit in, for example a Canadian Maple or my neighbors shrubs. Not one of those Baobabs in Africa (though they are incredibly beautiful. Go to Africa. To countries in the north, the middle and the south. And follow my new TikTok account dedicated to the best Hotel Spa Amenities here. Thank me later).
Because if we're in that tree, the truth is that I wasn't excited for my Friday evening reservation at Ondo Omakase, the subject of this review and a new sushiya on the Lower East Side.
I know, I know. This entire blog is dedicated to sushi/depleting my bank account. If I can't get excited for a Sushi Night in New York City ™, what are we even doing here?
The unfortunate reality is that Ondo is another in a procession of sushiya between $50 and $150 that have opened over the past 5 years in NYC. I realize that those of you in cities where the best sushiya are a Sushi/Thai/Korean mash-up will tell me to shut up. Fair play.
But with so many options, copycat syndrome (a term I just made up) sets in.
Fortunately, Ondo does enough differently – and enough well – that it exceeded my expectations.
Ondo is located on one of my favourite streets in Lower Manhattan, Elizabeth, just south of NoHo and the East Village, just west of SoHo and just north of NoLiTa and the Lower East Side. I actually wouldn't know what to call the neighborhood, which is so perfect given how invisible Ondo is from the street; a nondescript restaurant located in a nondescript neighborhood.
There is one Omakase option
At $120 and 17 courses,  Ondo's Omakase is squarely in the middle of the city's Omakase spectrum. At that price point, it can be difficult to differentiate from the well-established competition. No surprise then that, despite it being a Friday night, I was one of one person at the counter. Yes, it was a 5:30pm seating. Yes, I would have felt incredibly awkward if I hadn't lost my shame a long, long time ago.
It helped that the Itamae is Harry Lin, ex of Mojo Omakase (reviewed here), an incredibly effervescent soul that is very passionate about his craft. The genesis of each course excited him, as if he and I were discovering them together.
Full pictures and details below.
The Highlight
Lin should be very proud of the knifework and creativity on his Shima Aji. Shima Aji is a gorgeous Neta, especially when and layered properly to highlight its progression of colour. Few would – or have – thought about layering slices perpendicular to the Shari (rice), but I'm glad Harry did, because this was very enjoyable to both eat and look at.
There were some light misses
On the night I went, Harry's Omakase had three gunkanmaki (battleship style sushi): Uni, Ikura and Kobashira. That's great, but to use a terrible analogy, the battleship wasn't properly tied to the dock (is that how battleships are secured?). Now, some Itamae will use a grain of shari (rice) to stick the two ends together and Harry did as well. Unfortunately, it didn't go as intended.
I also enjoyed the Akami, which is aged six days (this was not zuke), which helped to soften a Neta that is leaner than fattier cuts of Maguro such as Chu Toro (both pictured below)
Longtime legends will probably be able to guess my thoughts on the Sake with Foie Gras (above). Foie Gras is so rich in flavor that even a small amount overwhelms whatever else it's served with. I don't know where the trend started, but I understand why restaurants do it; it's an easy way to justify the price tag.
I'm not a fan and never will be.
Lin's passion also surfaced near the end of the Omakase. He proudly pulled out a block of Ankimo (Monkfish Liver), that had been marinating in white wine rather than traditional sake. I don't recall the length of marination because I'm getting old, but it was long enough that the Ankimo had taken on a tarter taste than most of us might be used to. I admire the effort and creativity.
Overall verdict
Despite what ESPN's First Take and their demon offspring would have you believe, not every opinion has to be overwhelmingly positive or negative. Above average is perfectly fine, which is exactly where Ondo Omakase lands. There's enough diversity in the courses, enough passion inside the itamae, and enough quality in what's served to make it worth a visit. It doesn't hurt that reservations are easy to come by, though if you're reading this far in the future and that's changed, you don't get to come after me. Those are the rules of reading. Sorry.
Recommended.