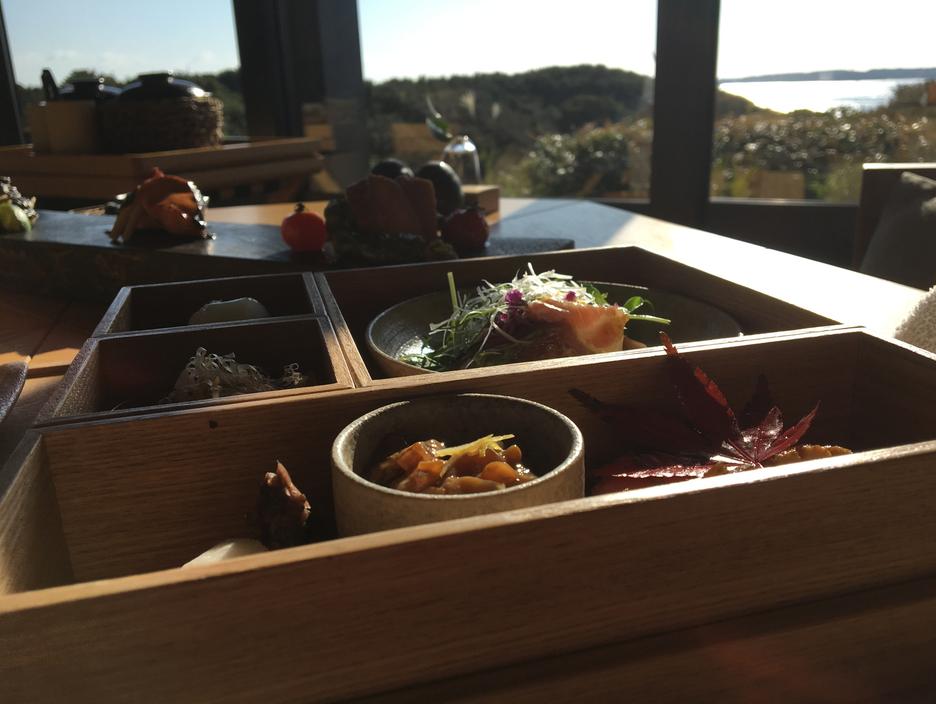 In November 2016, my wife and I visited Japan as part of our honeymoon/election escape. The Japan portion was just 8 days (happy wife, happy life!), but we squeezed plenty in before visiting Thailand and South Korea. Since then, I've received many questions about our Japanese experience, so I thought I'd share it all in one convenient, ad-free (of course) location. I still plan to stay close to my lane and write about each sushi restaurant individually, so if trip diaries and awesome pictures aren't your cup of tea (cha in Japanese, I'm told), check back in later.
I'm sure I'll get asked about keeping a trip to Japan (or Asia!) affordable. The best tip I can give – besides stealing a bucket of gold coins like this guy – is (1) points (2) loyalty points and (3) amazing loyalty points. Seriously – hotel and airline credit cards (and their sign-up bonuses) are your friends. The Points Guy is an excellent resource for some of the best ways to fly and lodge in style, as well as accumulate 14 credit cards. So maybe 14 credit cards isn't the best thing, but YOLO – right, kids?
One last thing: it's hard to name everyone, but so many readers sent me recommendations before the trip, and it helped to make our honeymoon – and trips to Japan, Thailand and South Korea – incredibly memorable. So thank you, nameless strangers.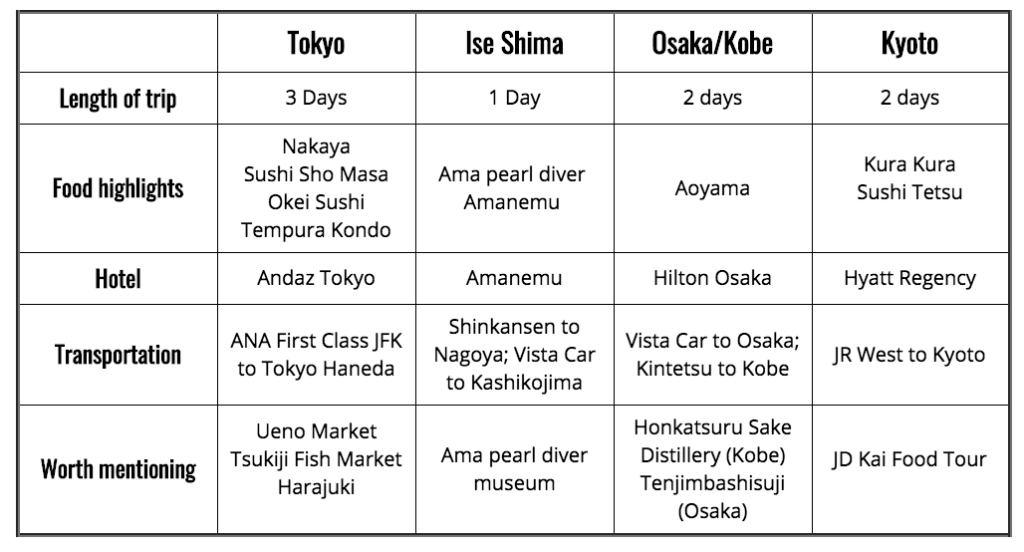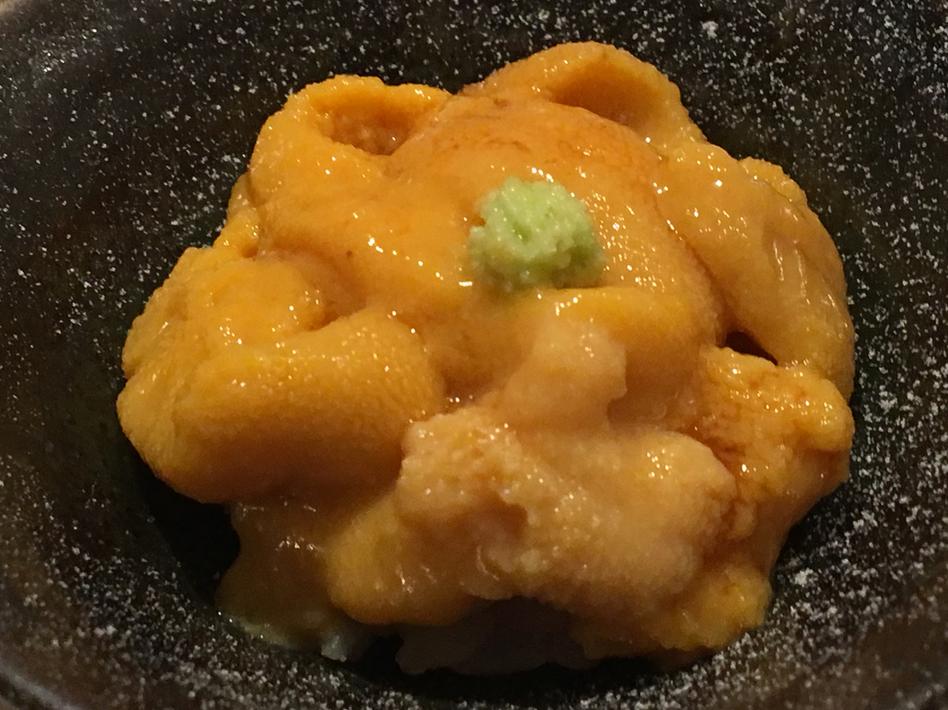 Our honeymoon started in Tokyo after a brisk 14 hour puddle jumper from New York City. I'm not sure how Dorothy felt after taking that twister to Oz, but I'd imagine that the general feeling of malaise + sludge is similar to how the body handles flying across the world and landing at 9:00 PM. Fortunately, we flew in All Nippon Airways' first class, which was virtually empty except for us. Despite how that might sound, I'm not a snob – that's probably the last time I'll fly that way (at least until one of my kind readers hooks me up). But given the level of service and the quality of the food, I would recommend adding first class international flights on a Skytraxx five star airline to your bucket list (again though, use points).
A selection of the food options on ANA – highlight were the squid and roe dish (bottom left) and sashimi selection (top right).
Getting to our hotel turned out to be far more simple than I had anticipated, though our lack of data roaming (thanks Verizon!) meant we could have ended up lost in the ether had our taxi driver not known directions. Our hotel – the Andaz Tokyo – came highly recommended, and it immediately became clear why; Like many hotels in Tokyo, the Andaz is located within a large office tower, occupying various floors from 38-52 and offering stunning views from the rooms and the pool. The Andaz mixes Japanese and Western designs well, and despite being fairly minimalist, is much more modern than it's sister property, the Park Hyatt Tokyo. If you're a cinephile, you might remember the Park Hyatt from the movie "Lost in Translation", a movie that speaks to me more than ever before now that I've visited Tokyo. If you have been – or are planning to go – to Tokyo as a tourist, do yourself a favour and watch that movie.

Our first night, we were so jet lagged that sleep barely registered as an option. So we made the most of our situation and walked the 30 or so minutes through a foreign city to Tsukiji Fish Market. If you're unfamiliar with Tsukiji, it's the central fish market in Tokyo that has become a massive tourist destination. Tokyo's massive fish trade goes through Tsukiji, but it's most famous for their (mostly) daily Tuna auctions, that start at approximately 4:00 AM and are open to two waves of 60 visitors to observe. We only arrived at 6:00 AM, but the tuna auction is highly recommended if you can handle the early wake up (or late night jaunt).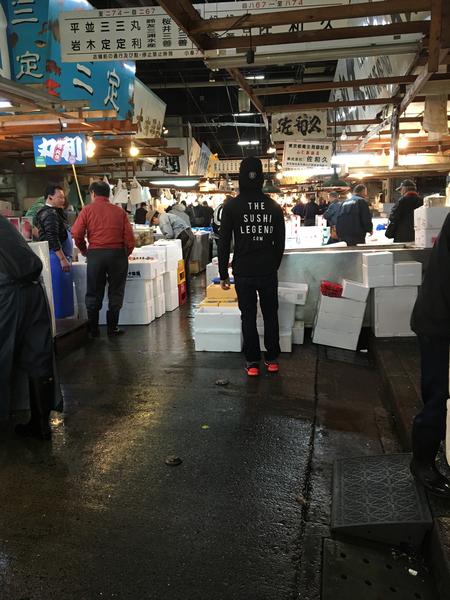 A word of advice about Tsukiji: It's not set up as a tourist destination, so there is no "WELCOME TO TSUKIJI" sign or anything similar. Just go to the market and follow the flow, but be weary of the heavy auto and foot traffic. We found our way into the inner market – tourists aren't allowed, but if you're buying something, security will look the other way.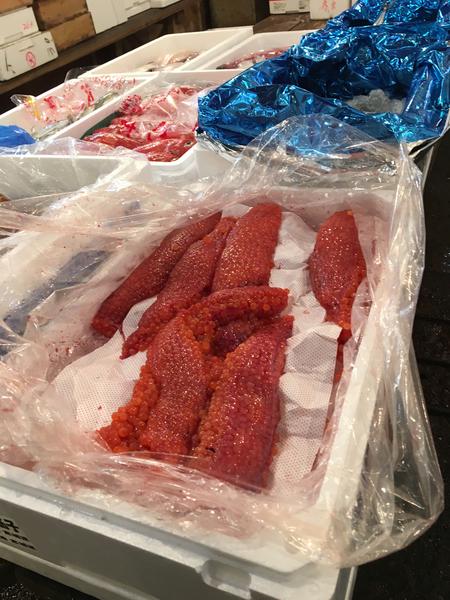 Breakfast at Tsukiji is also a thing, for those wanting to actually eat some of the insane quantity of fish inside the market. The restaurants are located in the outer market – think rows of numbered buildings – and there are no shortage of options. You'll likely hear about some of the more famous ones – like Sushi Dai and Daiwa Sushi – but those will usually have lines of 1-2 hours or more. The truth is that you can't go wrong with any restaurant. We wandered around, looked at some menus (in Japanese with pictures), and ultimately settled on a Kaisen-don (sashimi over rice) spot called Nakaya. Below is a picture of the real breakfast of champions.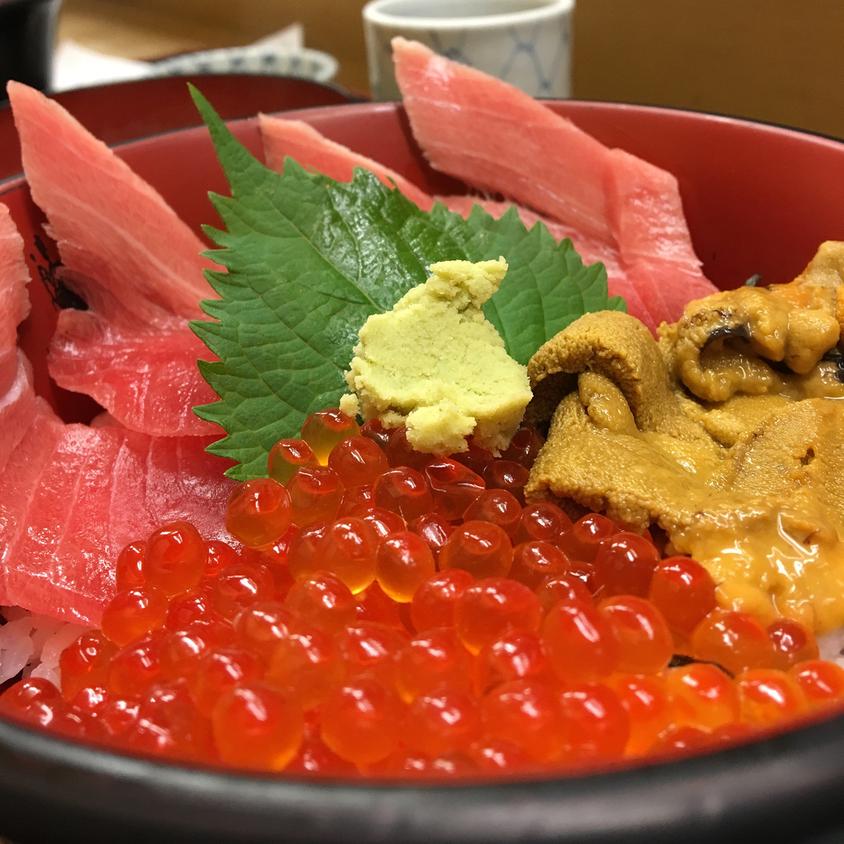 One of our favourite activities throughout the trip was simply wandering aimlessly through local neighborhoods. Our goal was to learn about local culture, while still somehow avoiding getting completely lost. One area in Tokyo that we particularly enjoyed was Ueno, which is famous for a series of side streets that run underneath and adjacent to the train tracks. There's no shortage of outdoor market space for those of you who want to hunt for local goods – for instance, my wife probably visited about 34 Matcha-related shops (she might have a problem).

Food is also a significant part of Ueno's appeal, especially if you're looking for traditional Japanese fare like dumplings, yakitori and eel. We chose an Eel spot which – despite putting foreigners like us upstairs – was excellent.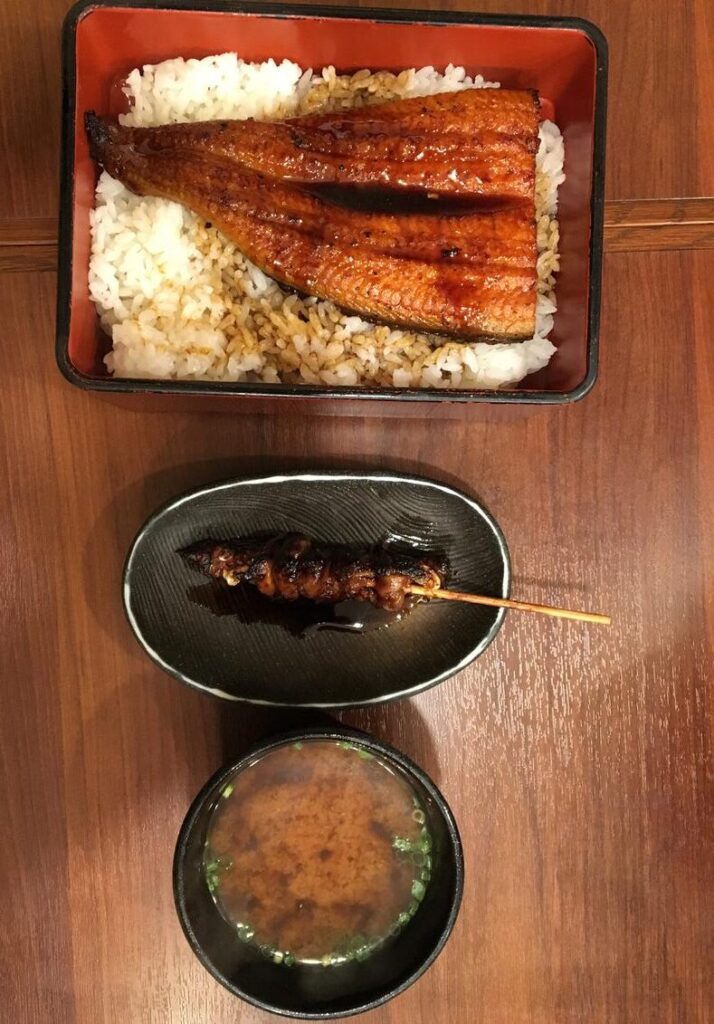 Harajuku is another destination that I would highly recommend. Located near the Shibuya area of Tokyo, Harajuku is a hub of shopping, culture and vibrant activity that features large international chains as well as small, independent stores. Harajuku is right near the Meiji Shrine, a popular tourist destination that is worth a visit as well. Nearby the hustle of Harajuku is the residential area of Shibuya proper, which is worth a walk through if only to see a different side of the famously active Tokyo. We were lucky enough to have a local take us through before lunch at Okei Sushi (a loose translation). Okei deserves its own post, but on a high level, a sushiya in a residential neighborhood, recommended by locals, serving a lunch omakase for the equivalent of US $40? Sign me up.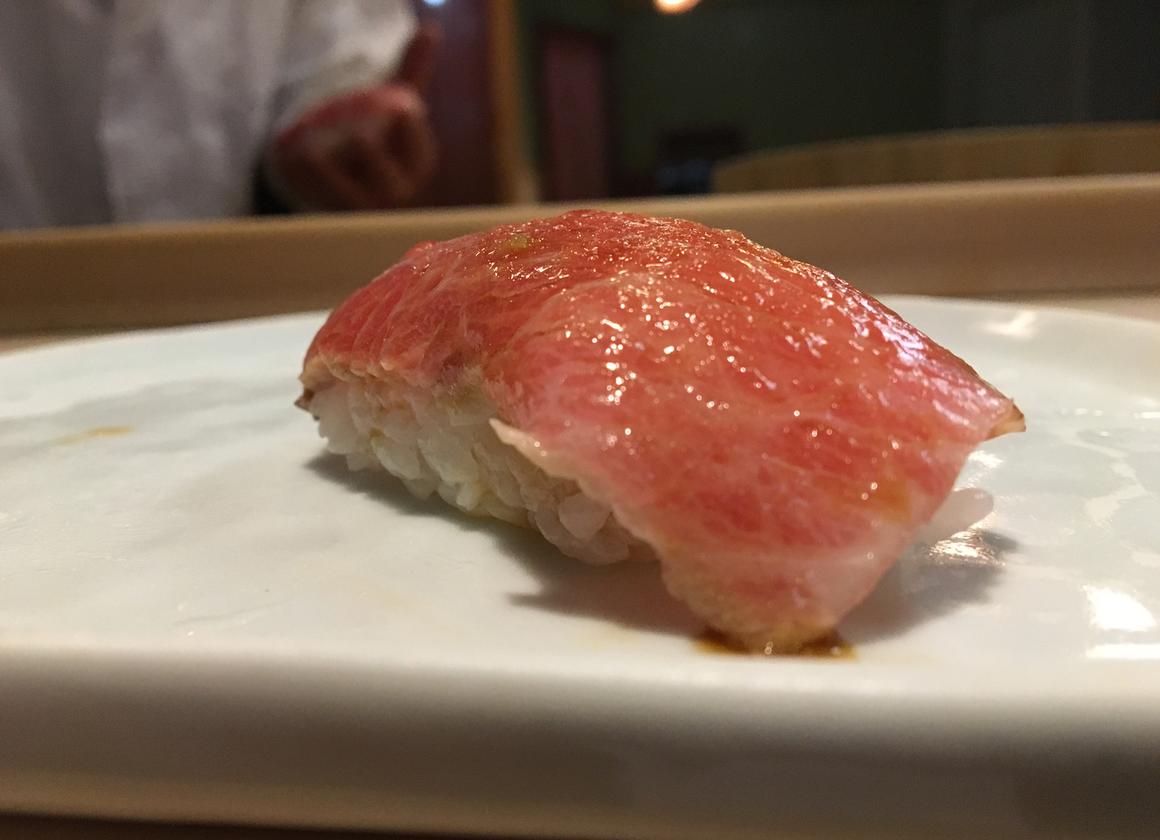 It's been said before – by smarter people than me – that it's hard to have a bad meal in Tokyo. But when you're only there for two dinners, the pressure was on to make selections worthy of the moment. Sushisho Masa – a subterranean sushiya in Rappongi Hills – was at the top of my list, both because of the public reviews and private recommendations. Sushisho Masa deserves its own review also, but a few points are worth highlighting: the Omakase was – and this is no joke – at least 30 courses, featuring raw and cooked versions of delicious Buri (adult yellowtail), Sea Bream, Sawada (Spanish Mackerel) and many others. I'd recommend making a reservation a month in advance through your hotel (they'll ask for your credit card), going hungry, and being friendly – though the four sushi chefs behind the counter don't speak perfect english, they are conversational and will happily show you their "book of fish" to help you recognize what's on your plate.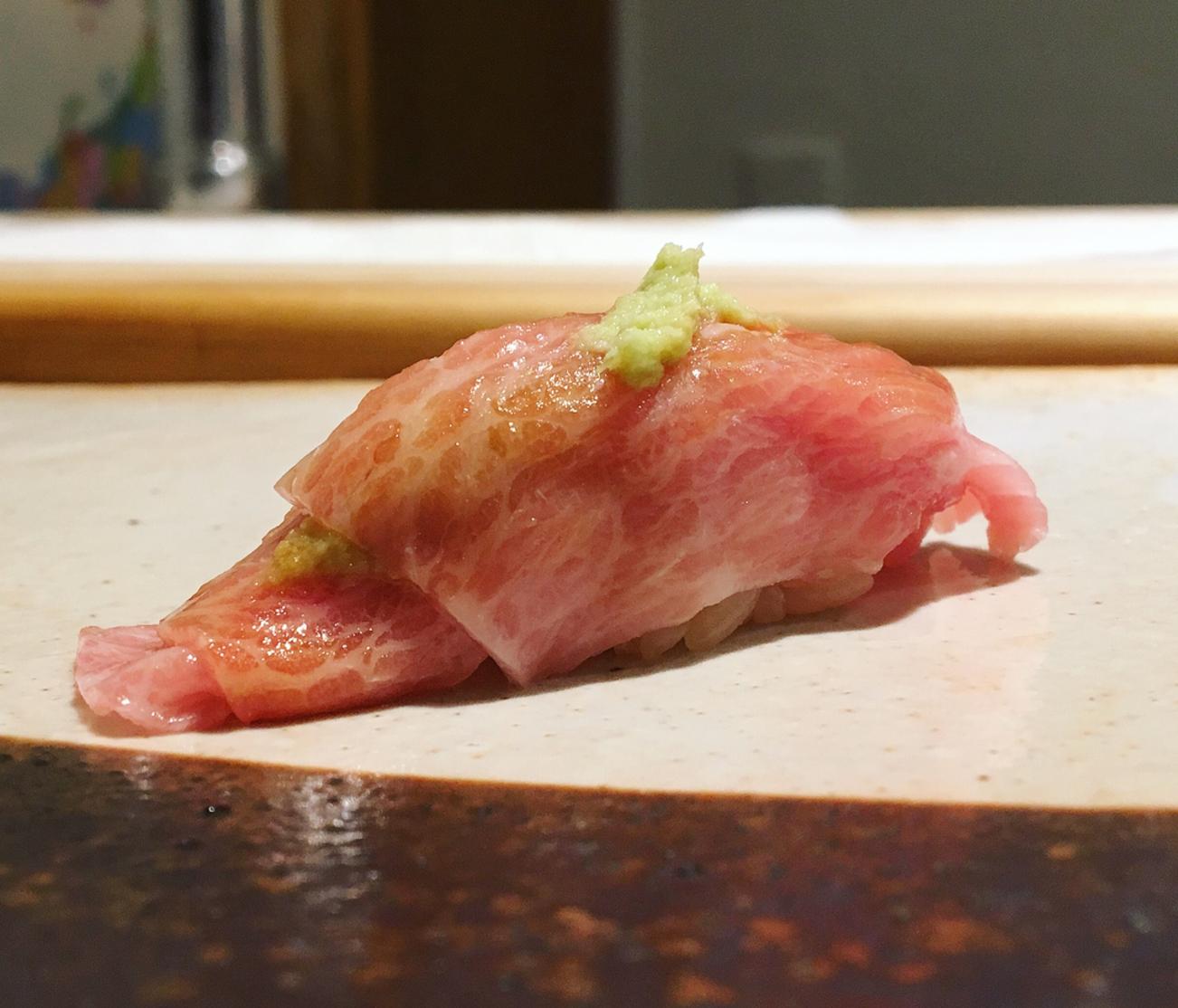 We also ate at Tempura Kondo, a well-regarded Tempura focused restaurant in Ginza. At Kondo, they make everything right in front of you using batter, oil and some killer knife skills. Was it worth the $130 US per person for dinner? I'm not sure, but I do know that the tempura was far better than the popcorn shrimp style that the U.S is familiar for. Again though, it's hard to have a truly bad meal in Tokyo because the sheer quality of food offerings is immense. As an example, I present exhibit A (below), the pre-made sushi from Family Mart, that was far better than it had any right to be.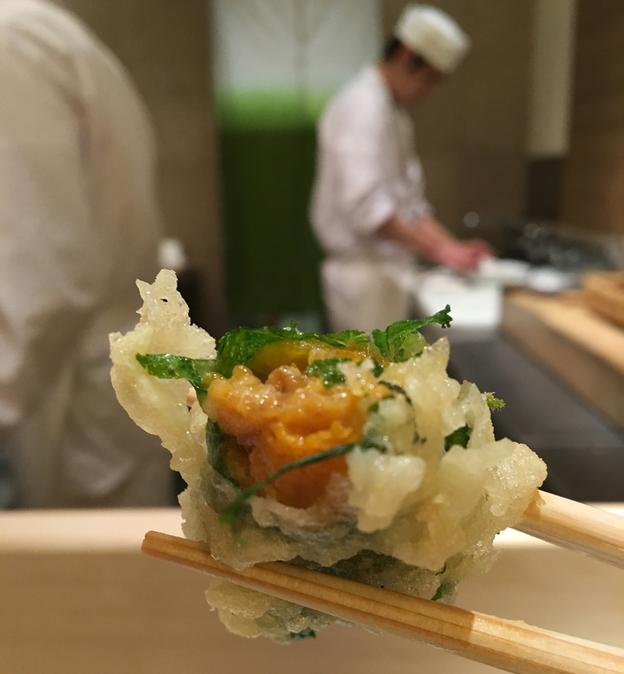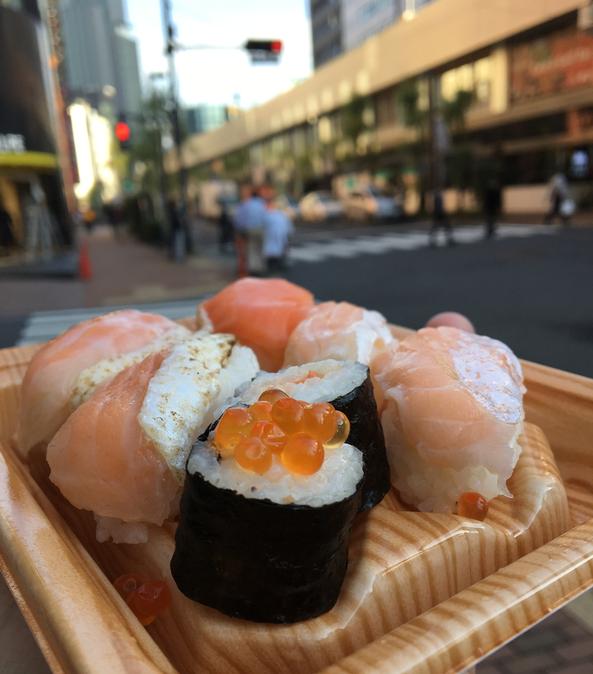 When we planned our honeymoon, I circled the trip to Ise Shima as one that might give us logistical problems. The purpose of the trip was to visit the brand new Amanemu, a tranquil resort on Ago Bay in the southeastern corner of Japan. In case you're as unfamiliar as I was, Aman is a boutique chain that prides itself on building hotels and resorts symbiotically within its natural surroundings. But that's a double edged sword, because the result means Amanemu is a chore to get to, especially when you don't speak the language: 4.5 hours, including two trains and a stop in Nagoya. To help navigate the train schedule, we relied on Hypderia, an english website that displays the train schedule for all the different railway lines in Japan. We arrived in Ise Shima in time to see the beautiful sunset and views. As isolated as Amanemu is, there is little need to journey far outside the resort – the surroundings are matched only by the food.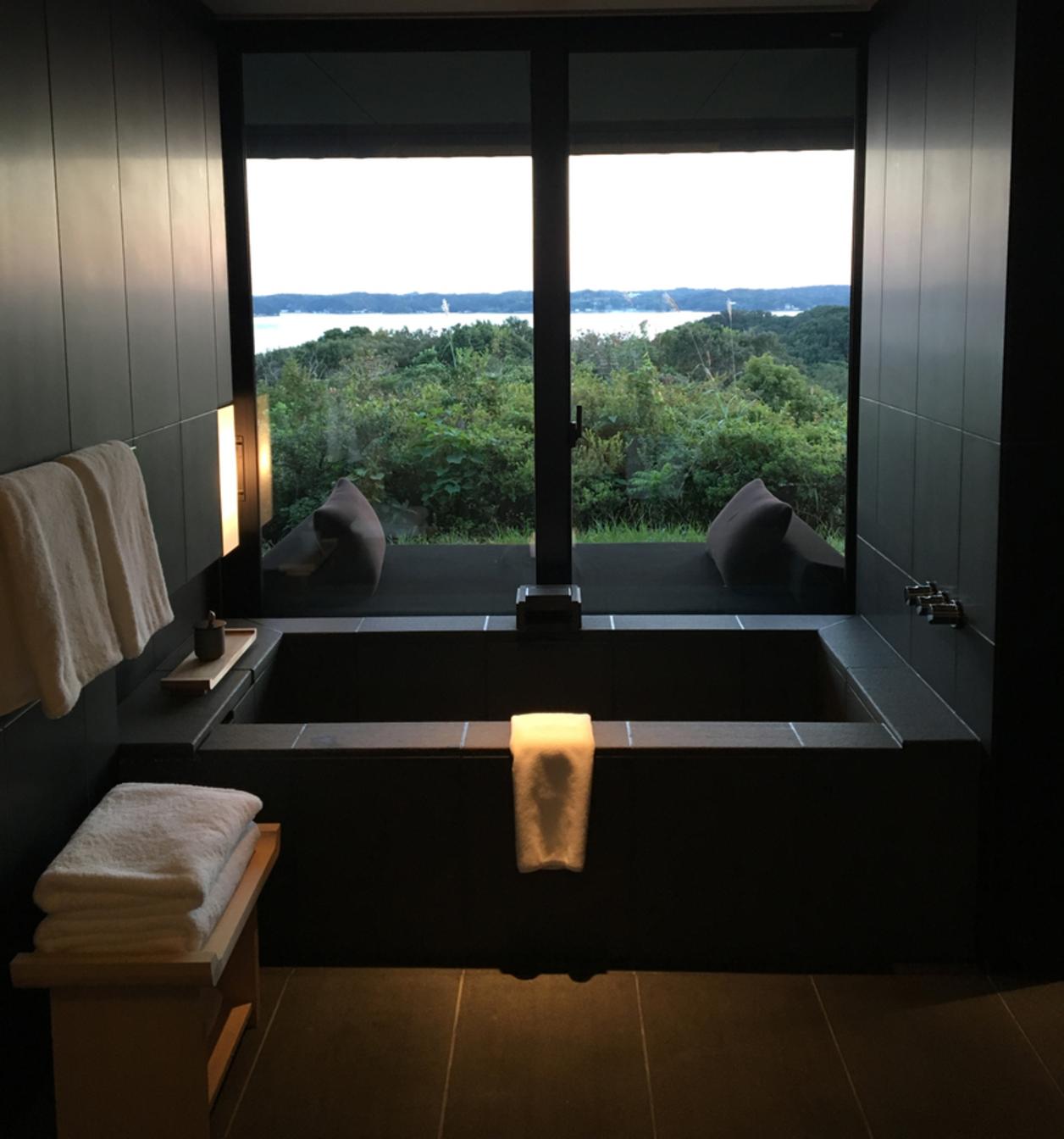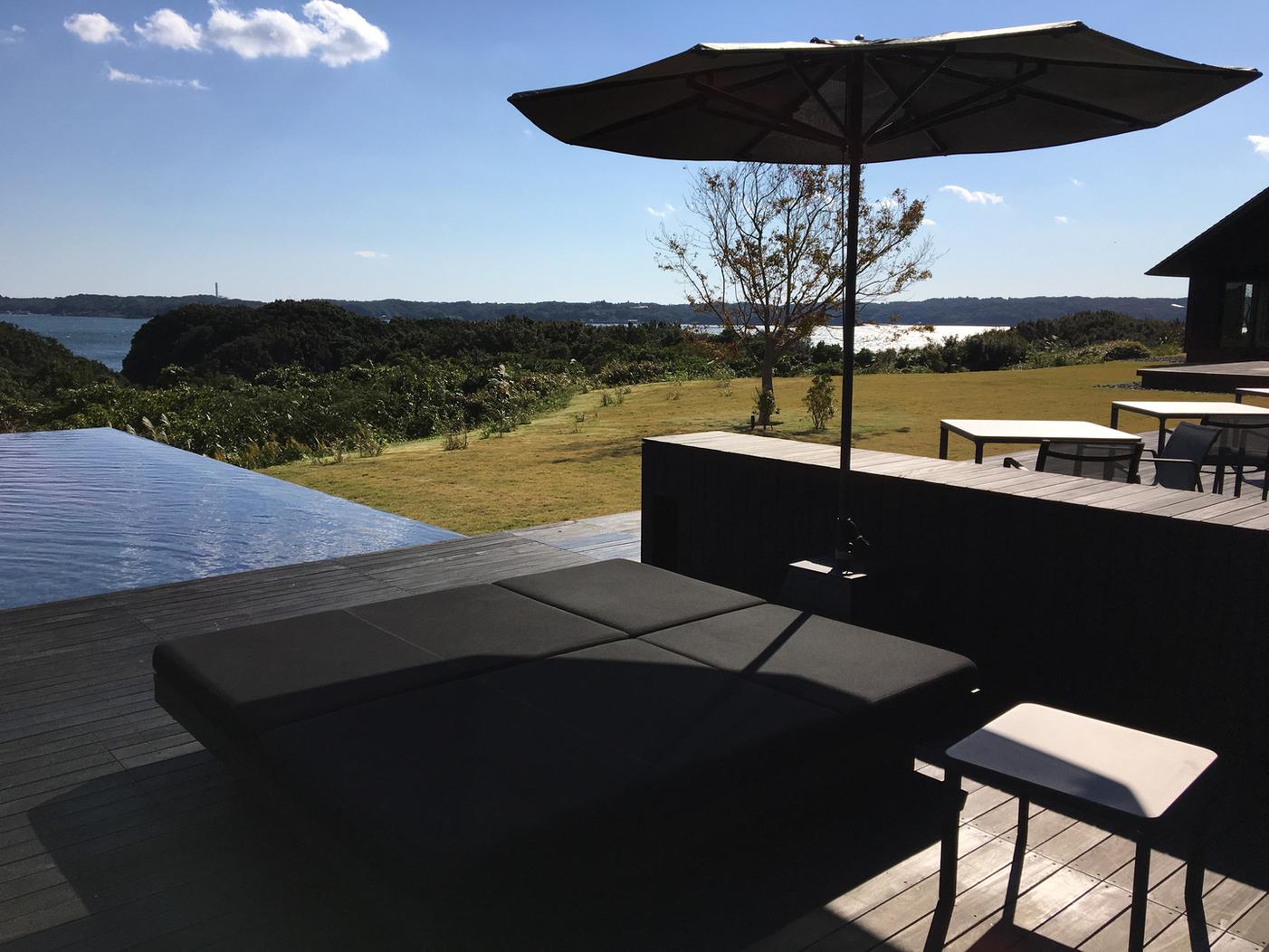 Amanemu is also famous for the Onsen that run throughout the grounds. Onsen are natural Japanese hot springs, famous for their therapeutic and mineral properties.The general pool area at the spa (see picture below) is actually Onsen water, as is the water that fills each bathtub in the guest rooms (an awesome feature). Make no mistake though: Amanemu is a place for relaxation, not high-velocity entertainment. It's basically a resort designed for 400 guests with the goal of having only 25 at one time. Because the grounds are so sprawling, golf carts – for which there is always a chauffeur available – are necessary. As a result, I wouldn't recommend a longer stay.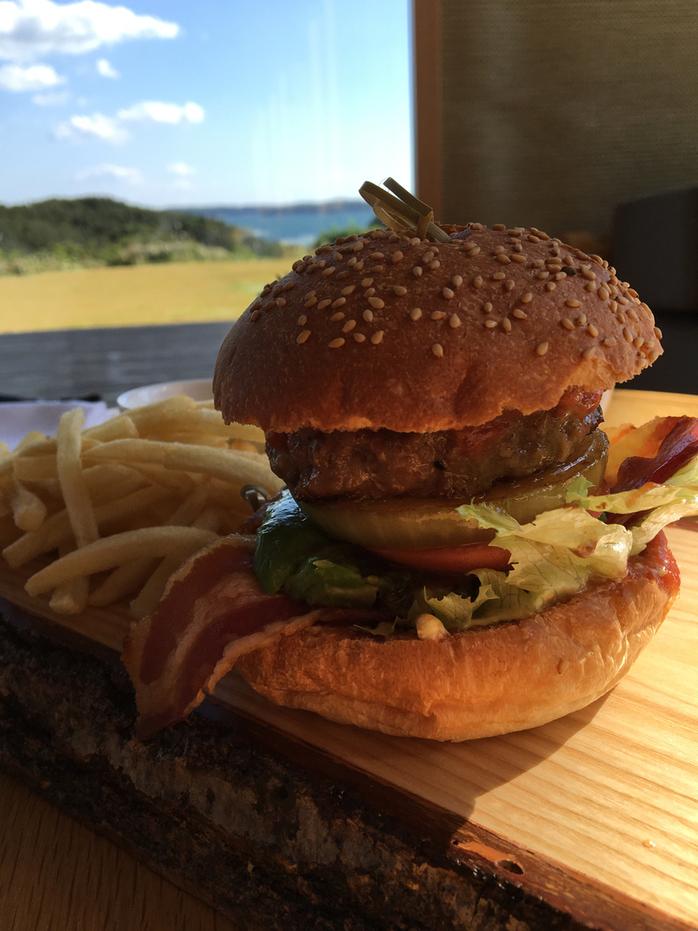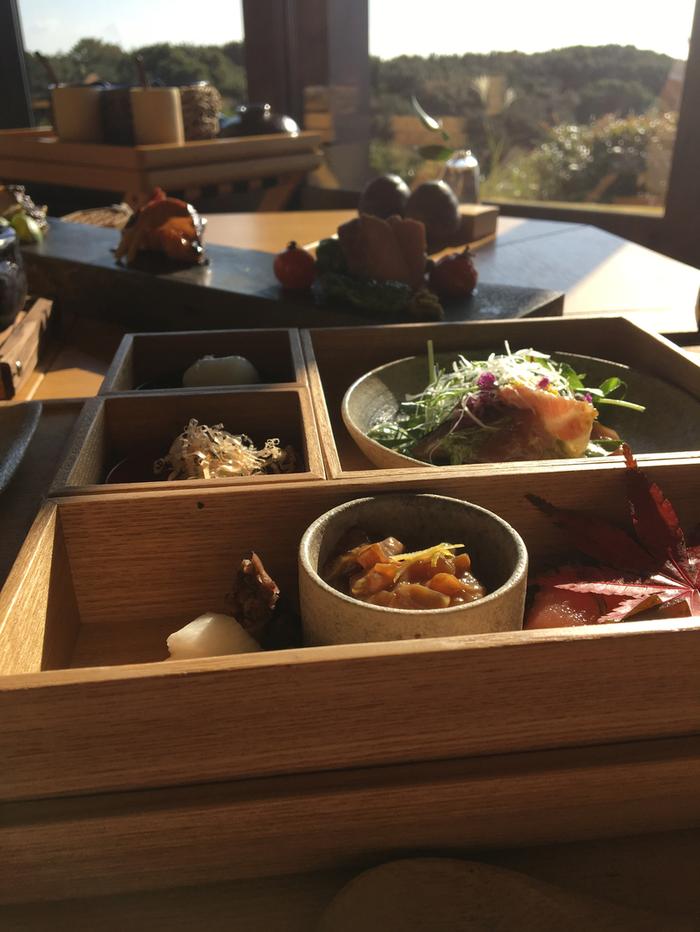 But the serenity is welcome, especially in contrast to the culture in Tokyo and Osaka. The general pool area is sparsely populated (see picture below), so no problems securing a day bed. The grounds are spectacularly beautiful, and apparently are even nicer when the cherry blossoms are in bloom. And the staff is hyper aware of each guest. One of our favourite experiences was dinner at the hut of a local Ama. Ama are female pearl divers, who work in deep water searching for pearls, shellfish and other delicacies. The area of Ise Shima is famous for Ama (there is actually a museum), and the Ama dinner is the chance to experience their culture while simultaneously having an incredibly fresh (and delicious!) meal.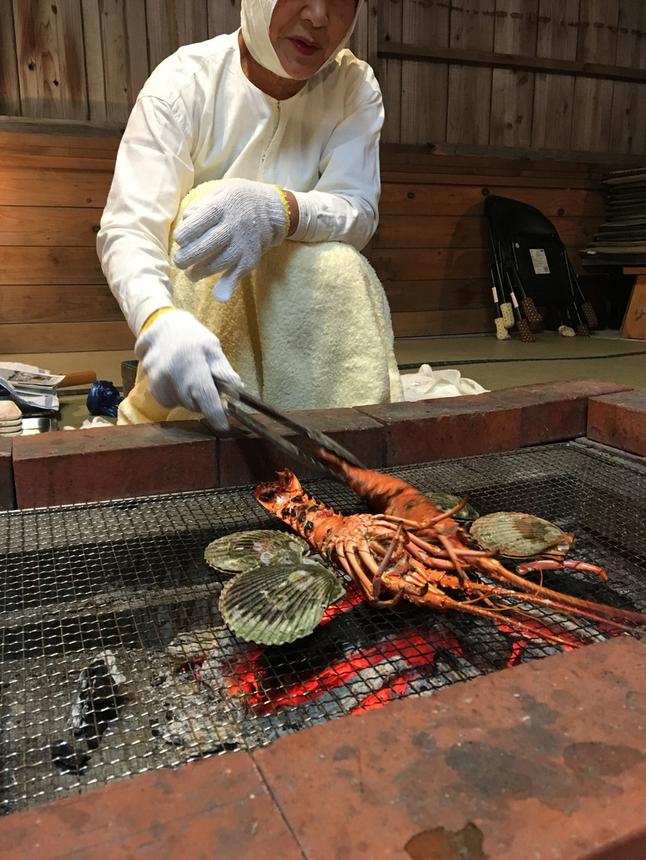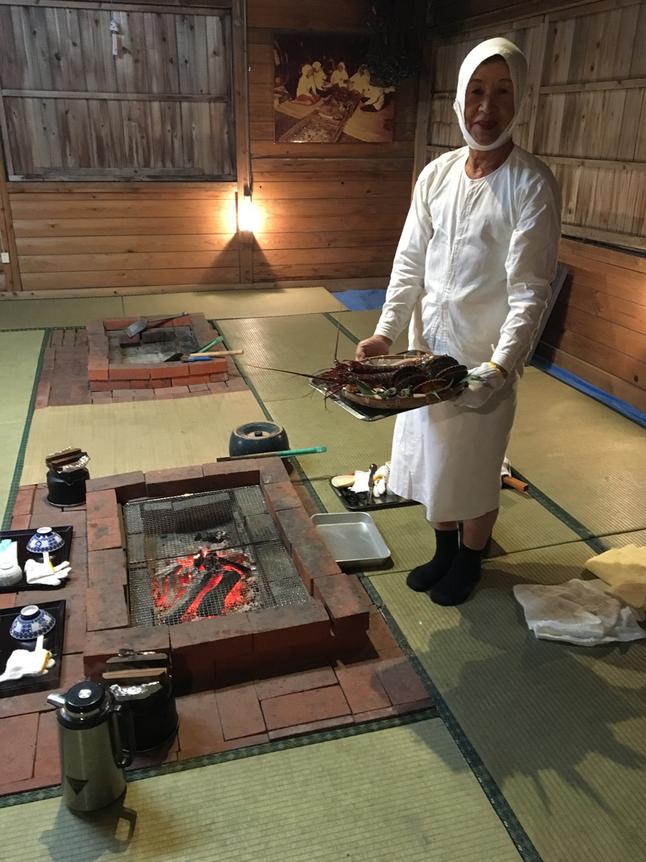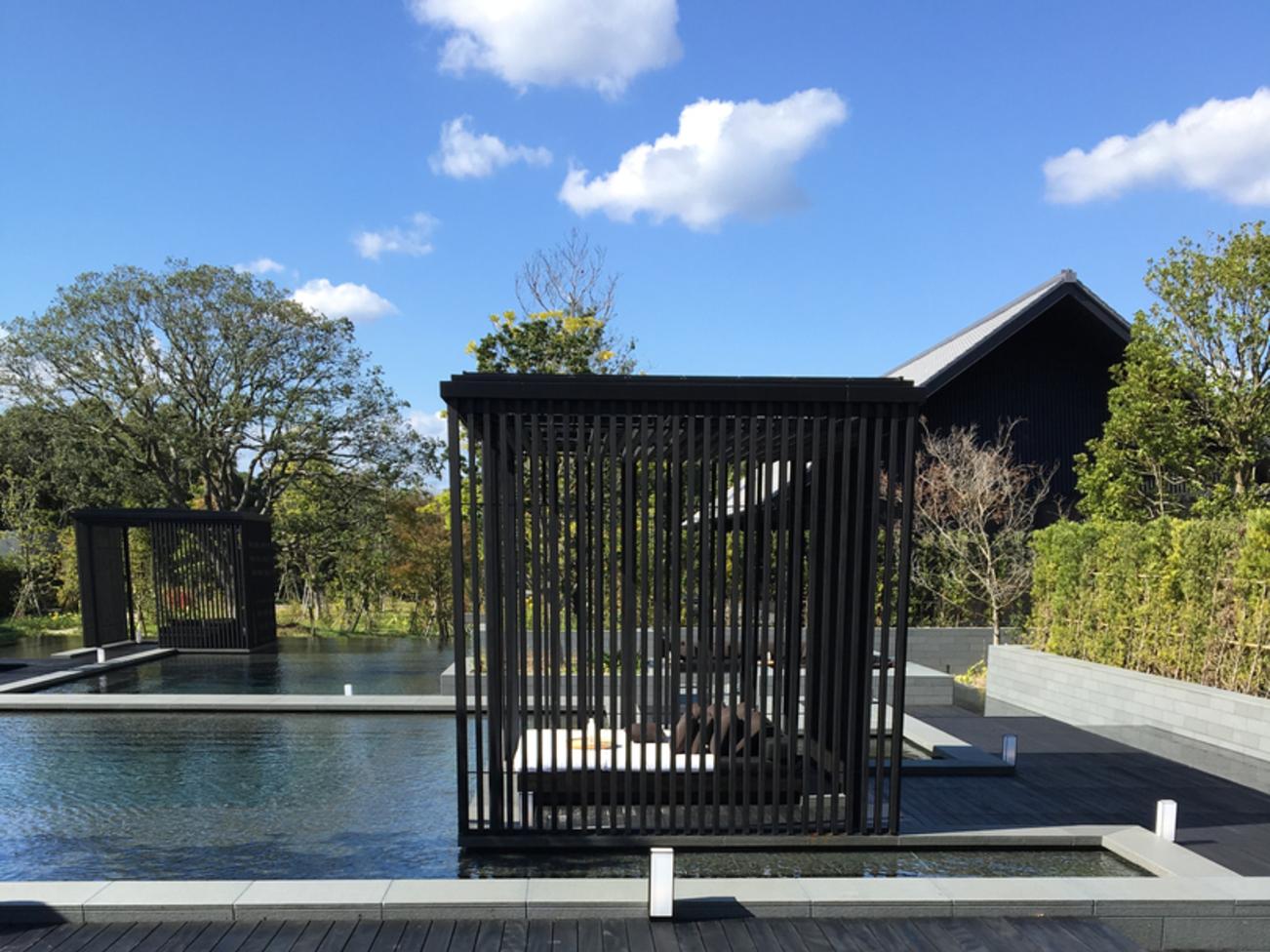 Let's have an honest conversation about Osaka, because I can already sense the vultures circling: yes, I was only there for one full day. No, I probably wasn't there long enough to make a true determination. But I was in Tokyo for 3 days, Kyoto for 2, and Kobe for an afternoon – and Osaka was my least favourite of the four. It might be because we visited Tokyo first, but we didn't connect with the city and its activities as much as we would have hoped. We stayed at the Hilton Osaka, which is exactly what I picture would happen if a block of inanimate clay became a hotel. Despite being adjacent to Osaka Station, finding the hotel's entrance took 30 minutes, which is about as frustrating as you might expect. We wandered aimlessly as usual, but fortunately were able to find Tenjimbashisuji, a long outdoor arcade with local shops and restaurants. Regarding the latter, again, you can't go wrong. But as the old rule of thumb goes, follow the people, which we did to a lineup outside a no-frills sushiya for lunch.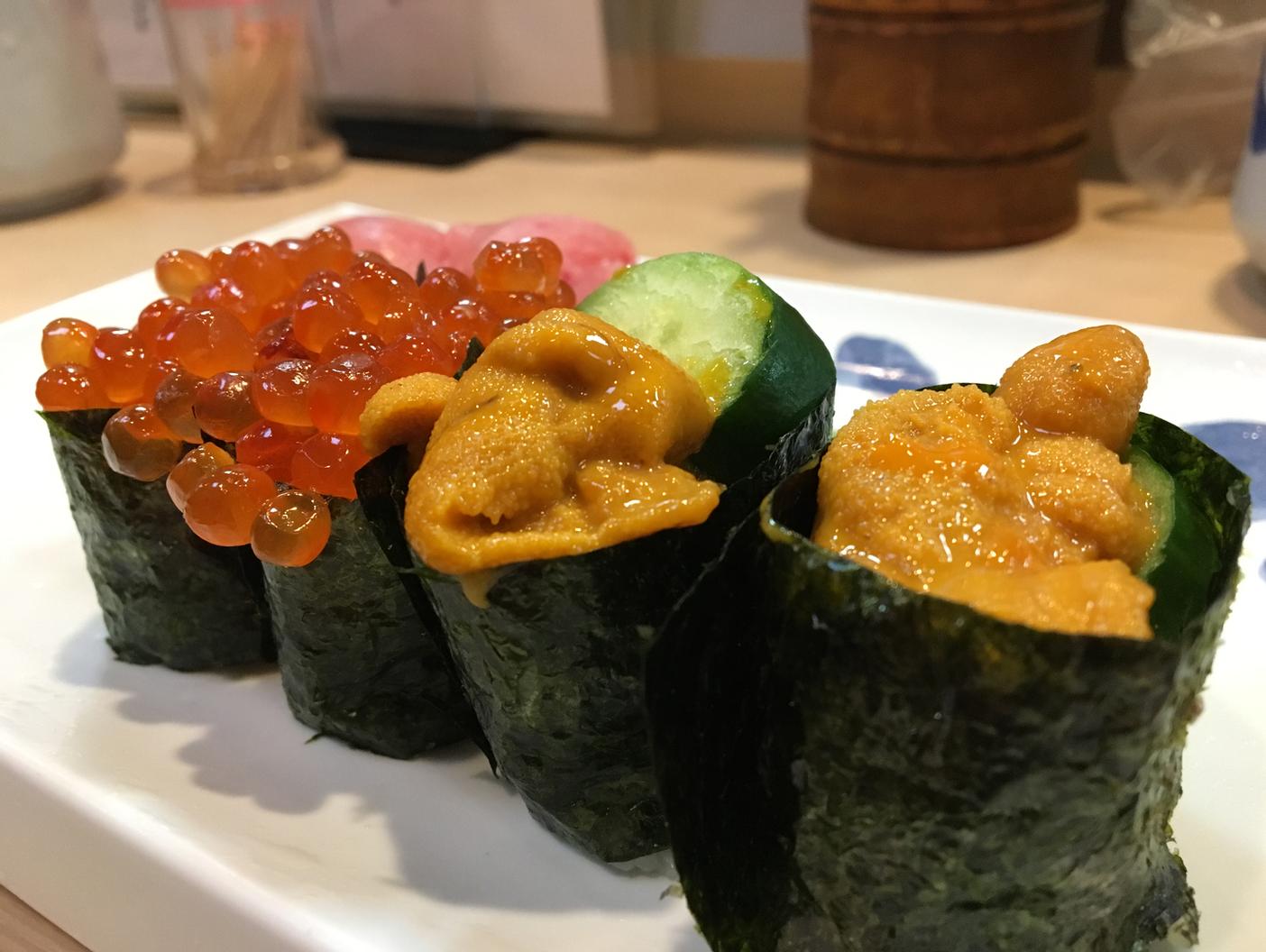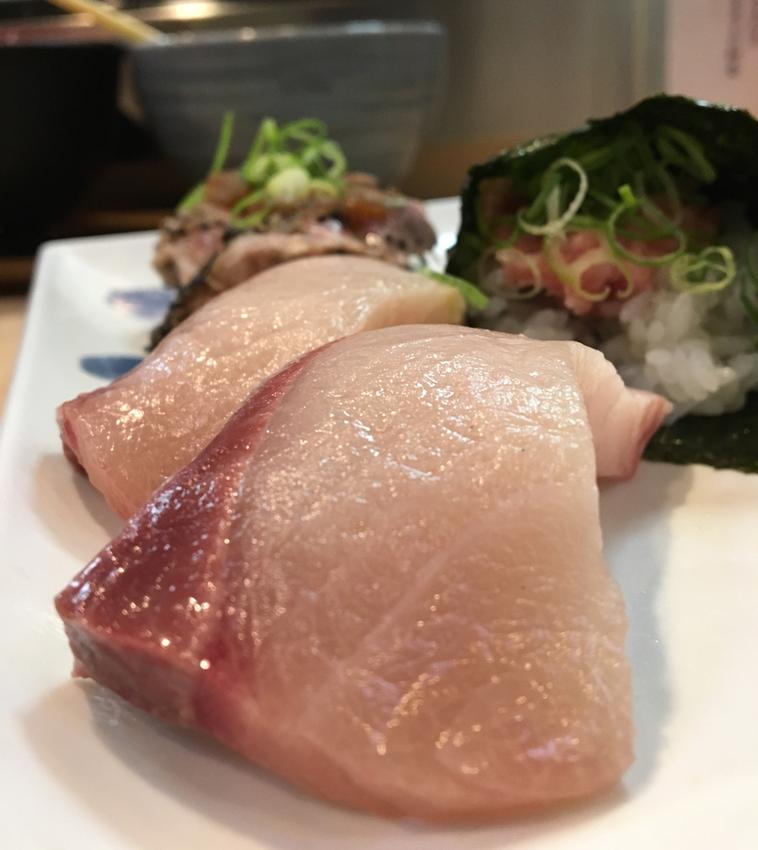 Collection of images from sushi at Tenjimbashisuji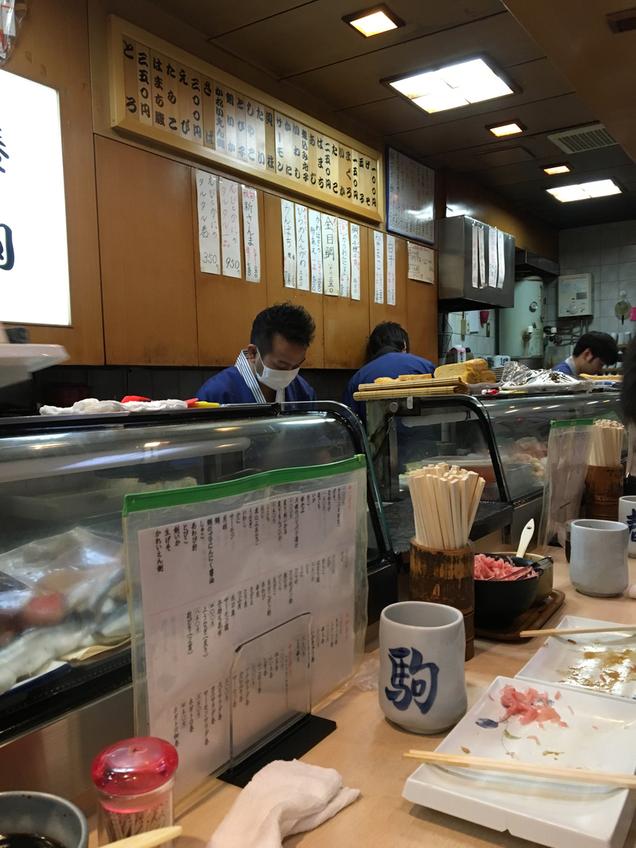 Fortunately, the city of Kobe – of Kobe Beef fame, for you rookies – is a thing that exists to save the day. Kobe proper is about 30 minutes by train from Osaka, but we stopped at a closer train station in order to visit the Hakatsuru Sake Museum and Distillery. Hakatsuru is one of a number of sake distilleries in the Nada District, so you can make an entire afternoon activity out of a walking tour. We were pressed for time, so one was it – but the free sake tasting was certainly well worth a visit.
Dinner in Kobe was one of the food highlights of our entire trip. Aoyama, a family run restaurant in the heart of the city, was a place I had earmarked based on recommendations and reviews. We weren't able to get a reservation in advance (even through our hotel), but we just showed up, and thankfully, we were given seats right away. If you go to Kobe as a tourist, you'll likely be targeted on the street by restauranteurs hawking second-rate beef, but Aoyama is worth holding out for. Family-run, the interior of Aoyama looks similar to a Teppanyaki-type restaurant that you might be familiar with from such American staples as Beni Hana, only the difference in experience is extraordinary. And of course, the food is worthy of all the accolades. Kobe Beef comes from its native cows, which – like many of us – have gotten fat because of the weather. When we looked at our cuts- sirloin and filet – we found that staring at the marbling was like looking into the sun.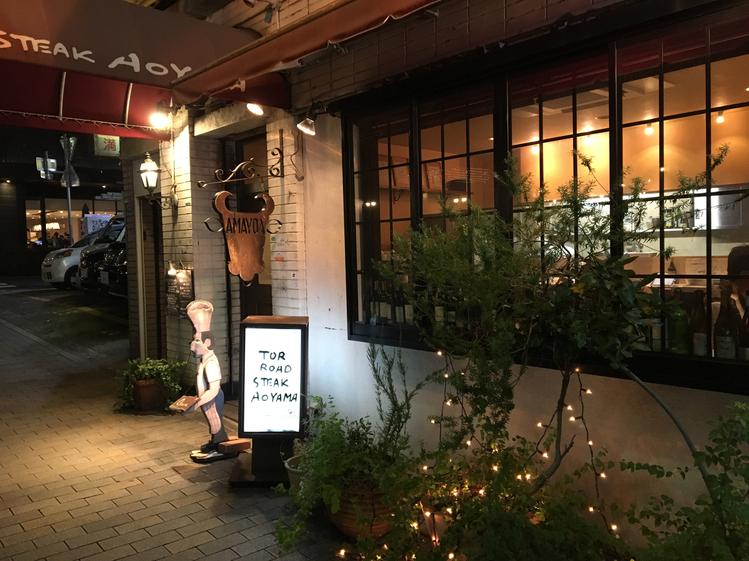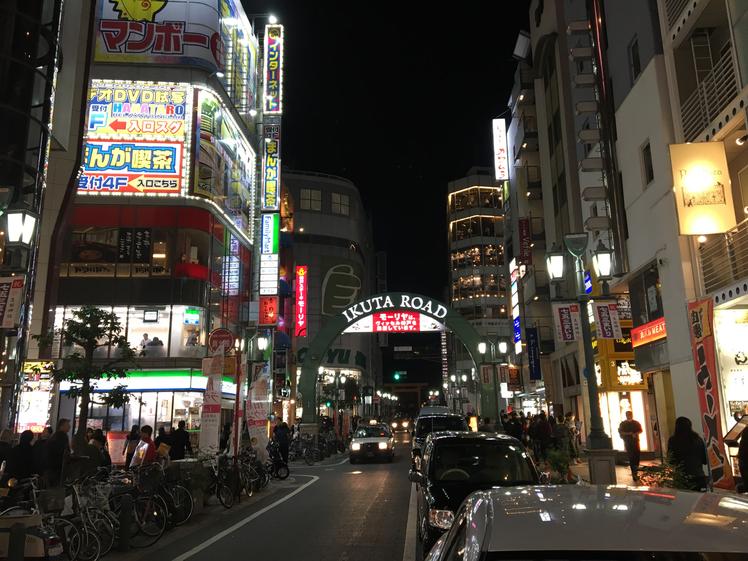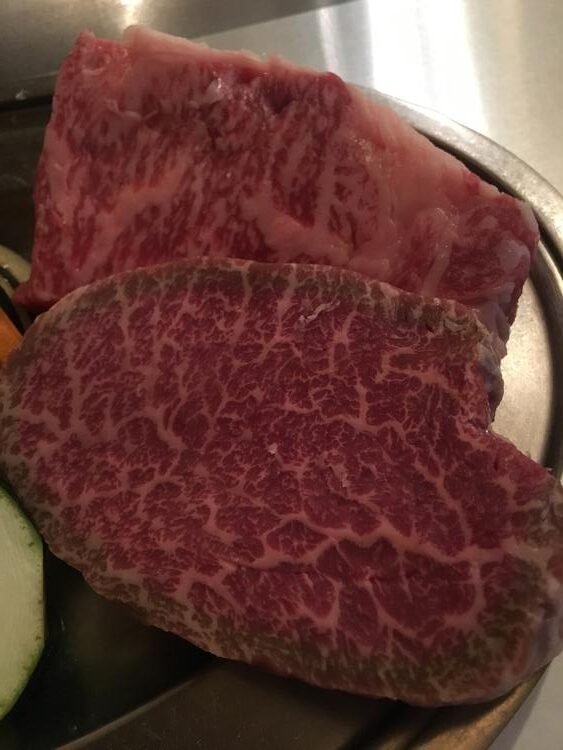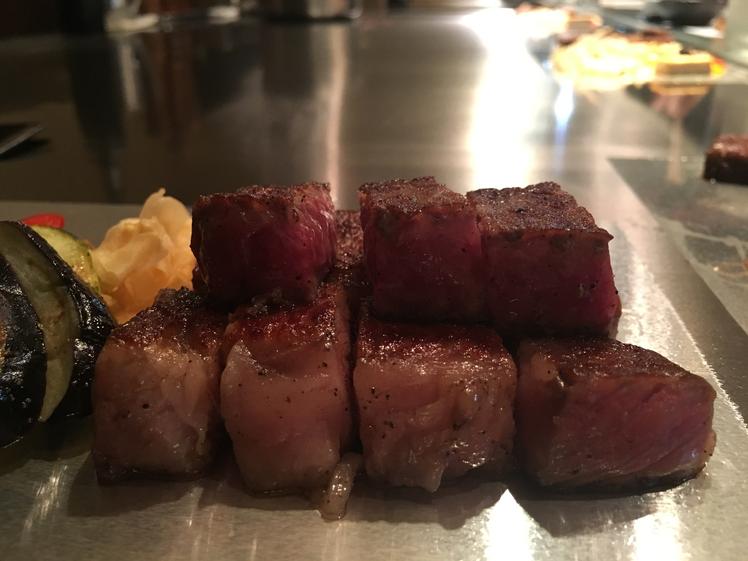 Kyoto is a dream. For those of you that have been there before, that will come as no surprise. For those that haven't, picture a beautiful countryside city, frozen in time from a different era, tinged with modern, beautiful buildings. Many centuries ago, Kyoto – not Tokyo -was the capital of Japan. As the former center of the country – and still cultural hub – there are more temples to visit than any of you might know what to do with. The golden shrine is the most famous, but we enjoyed two others: Tofukuji Temple is a serene, less-popular space in southeastern Kyoto, complete with beautiful shrines and an incredible, life-size zen garden (paid area). Kiyomuzu-Dera, the other shrine area I'd recommend – is special because of the path it takes to get there; Matsubara Dori is a narrow, shop-lined street that helps make the slow climb to the temple a truly unique experience. It gets busy during the daytime, but even for someone (like me) who hates tourists, the density is worth it.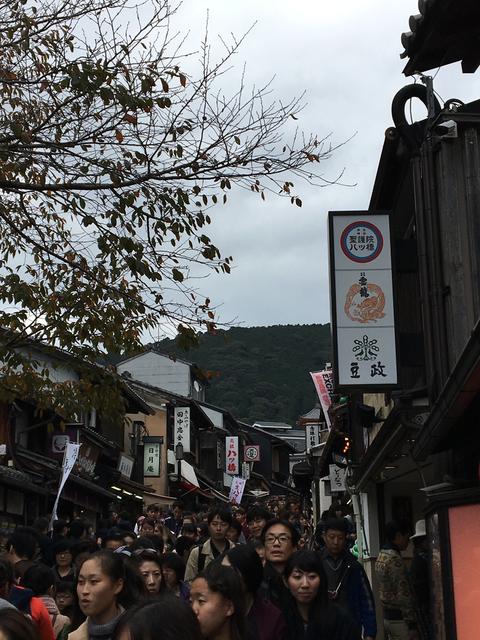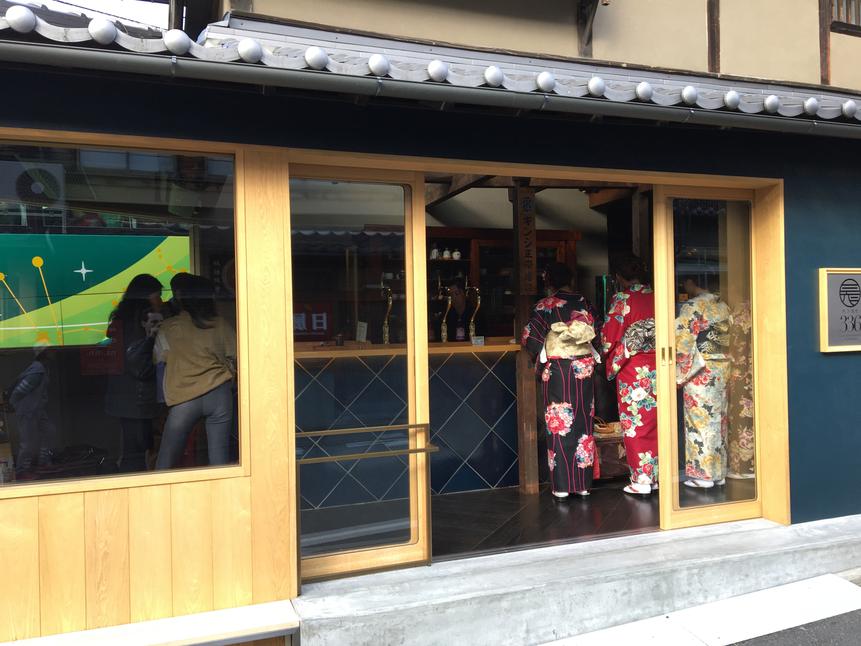 Our hotel – the Hyatt Regency – was situated right in the heart of Kyoto, close to the national museum, restaurants and shrines. It was another hotel that effectively blended western and japanese influences, though for the more adventurous, Kyoto has many highly regarded Ryokan. Ryokan are traditional japanese inns, complete with tatami mats, and most include absurd dinners with your stay. That said, Kyoto has more than enough excellent restaurants. Given my sushi addiction – and my dedication to this crazy hobby – I dragged my wife for our 945th sushi meal in a week. The place of choice was Sushi Tetsu, a restaurant next to a river that blew my mind. A small cover charge gets you in the door, and then – brace yourselves – every piece of nigiri (including ikura and toro) is virtually $1 US. I hope you were sitting down.
For non-sushi restaurants, I'd recommend Kurakura, a laid back izakaya with over 100 menu items. There's enough variety for all types of adventure. For the fancier folks, Kyoto has a diverse array of acclaimed restaurants making use of the outstanding local ingredients. Most are Japanese, but some – believe it or not – are French. Like the rest of Japan, it's very difficult to find a bad meal.
Lastly, I'd be remiss if I didn't mention the food tour we did through the Shottengai (shopping streets) of Kyoto. Jason Davidson – an expat from the US – runs the tour through 10 local food stalls. At about $50USD, I couldn't recommend it more as a method for enjoying authentic cuisine that normally is difficult for english speakers to order.