I've written over and again about the rise of sushi in New York City. So have many other digital publications, only some of which have blatantly plagiarized from yours truly. 
That increased popularity means more supply, but also more demand. And the point in which those intersect is called market equilibrium. Thank you for coming to my Economics 101 lesson.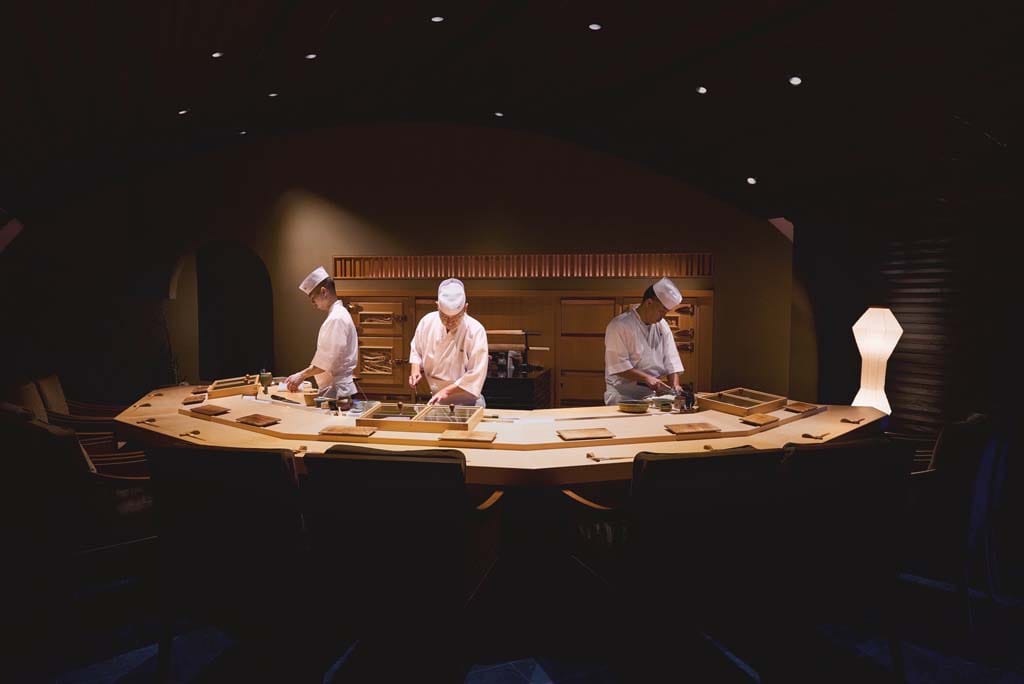 Reservations are difficult
Duh.
Despite the fact that nearly every popular sushiya in New York requires a credit card and your first born to book, reservations book up quickly. Very quickly.
That presents a problem for those of you visiting New York City last minute or scrambling to fix your relationship.
Fortunately, I have a fairly easy solution.
Do an ounce of research
Let's look at Sushi Noz, notorious for difficult reservations. And for good reason – there are few places sushi temples in New York City that match it (I wrote about my experience here).
Reservations at Sushi Noz are $495, whether it's with head chef Nozomu Abe, or in the secondary Ash Room with someone else.
Abe-san has two seatings, 6:00pm and 9:00pm, and they book up months in advance.
The key is understanding the reservation policy: Credit cards to hold, cancellable 72 hours in advance.
What does that mean to you last-minute reservation hunters?
Check 72-80 hours before your desired date when people are likeliest to cancel to avoid the charge.
Here's Noz on September 30th, 2022.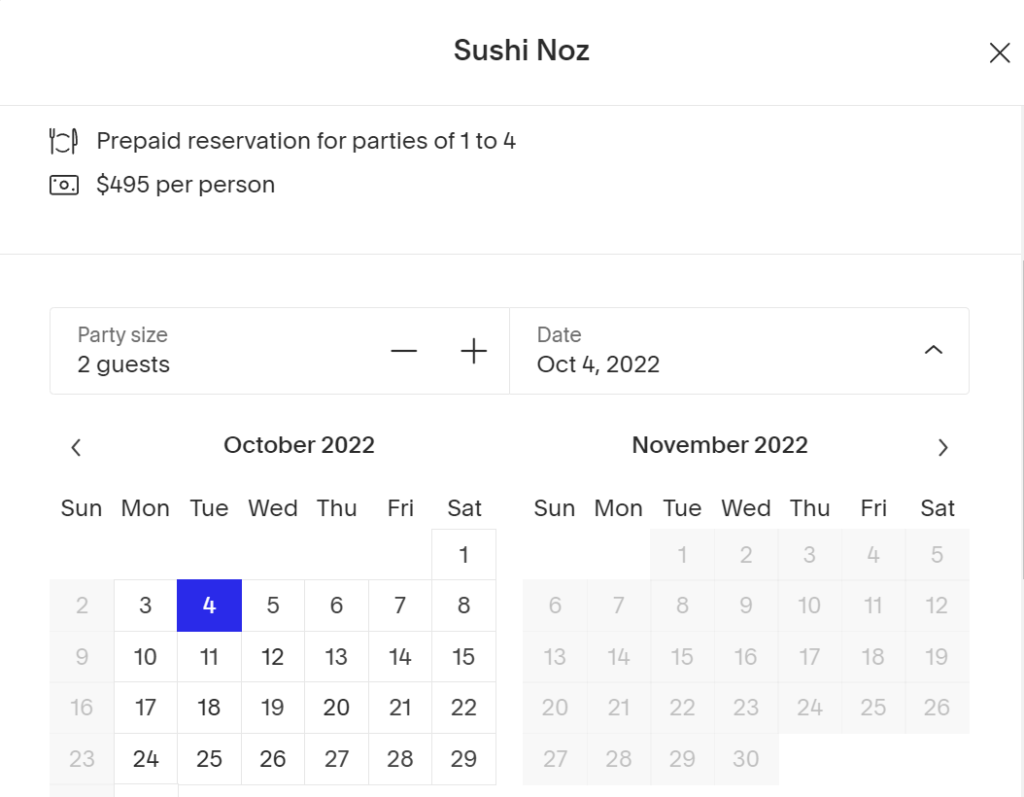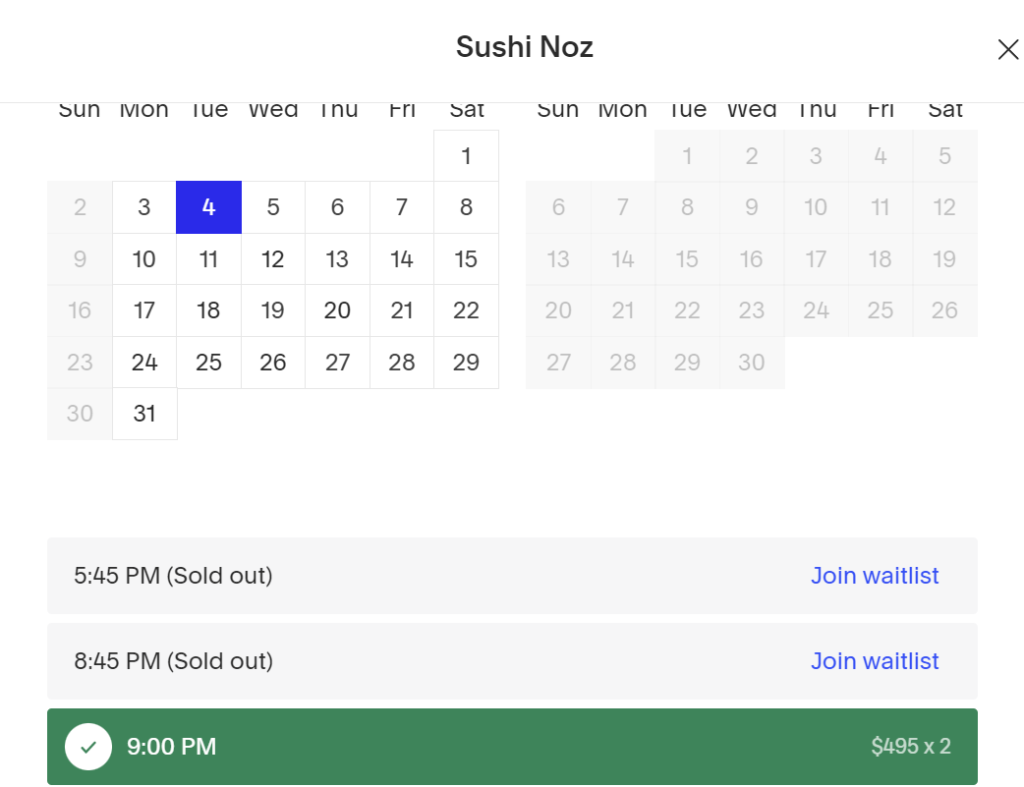 Shion 69 Leonard is another popular New York City sushiya where reservations can be challenging.
And yet, reservations are available in 3 days time. No surprise, given that they also have a 72 hour cancellation policy. 
You're welcome.