Before moving to New York City, I lived in Toronto on-and-off for 25 years. I did it all, I saw it all. Comfortable school, supportive family, funny, crazy friends, immature exes – just a classic, A1 experience.
*Kendall Roy voice*
But.
*End Kendall Roy voice*
When I recently found out that most of those 25 years were spent 5 minutes away from Taro's Fish Market, a literal seafood oasis famous for its takeout sushi, it made me question my entire upbringing. Clearly I must have grown up with the wrong crowd and/or need to go yell at my parents, but that's okay – we look forward, not back. And so today, I write this blog so that little sushi legends all over Toronto and Canada don't miss out like I did. You're welcome kiddos.
In fairness, Taro's strip mall location makes it easy to miss. And if you do happen to catch a glimpse, the clouded windows and greek-style font on the marquee hardly portend what's actually inside.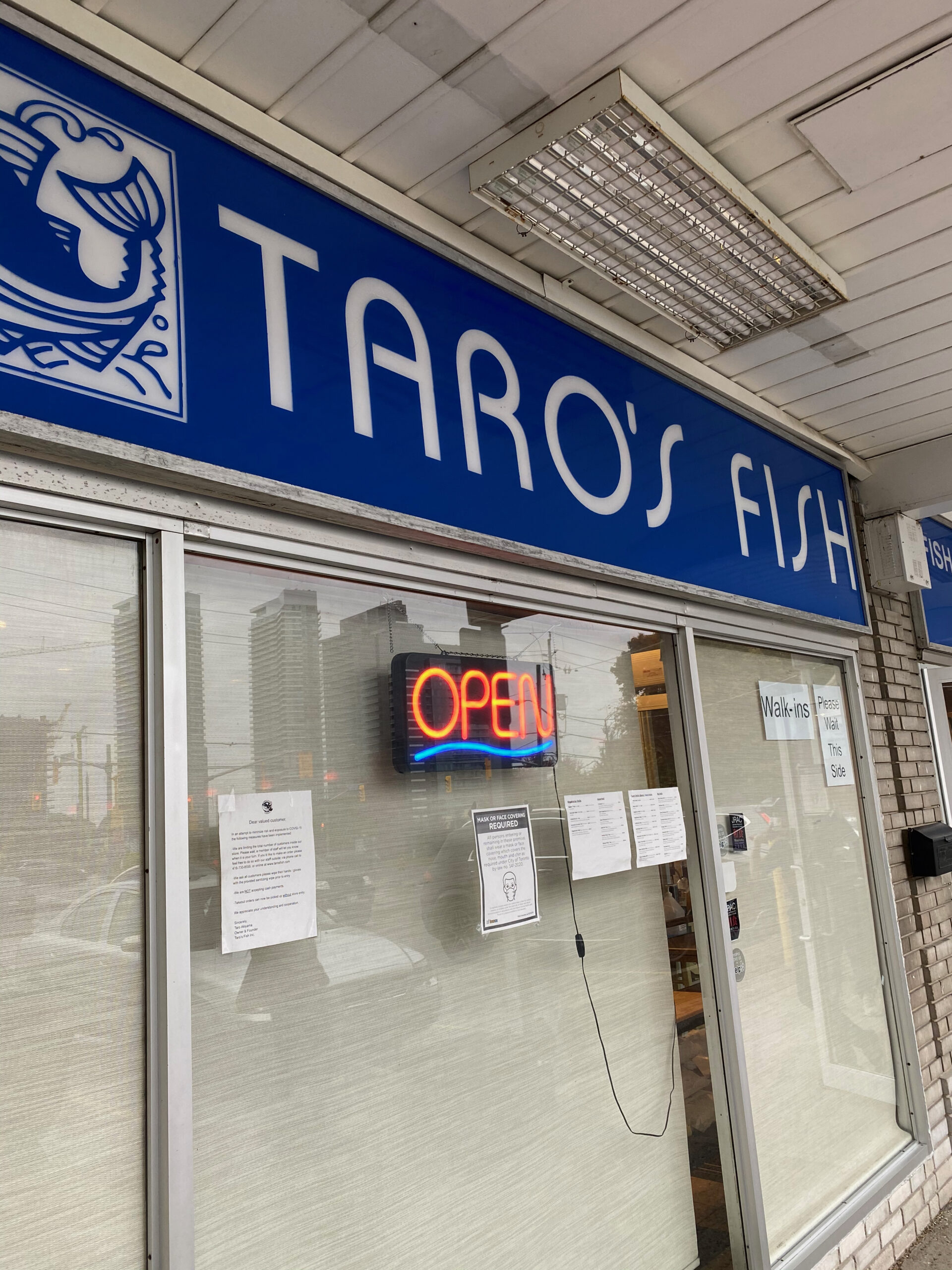 So what is inside? A utopic hybrid, that's what: part sushiya, part fishmonger and part Japanese grocer. Something for everyone, all segmented into different parts of the store.
Here's how it works. Taro's is virtually an open square, the by product of a prescient decision to remove dining tables in late 2019. Customers are welcomed in waves depending on COVID capacity restrictions, and given free reign; most bypass the  many non-perishable Japanese products to head straight for this refrigerator.
Inside these fridges are up to 50 different types of raw fish, priced by the pound. The instructions are printed above.
Pick what you want and bring it home yourself or pass it to the staff to have their sushi chefs cut it into sashimi at no charge. Uni and Ikura, which you'll likely want to turn into gunkanmaki (battleship-style), cost $2 extra per pound.
The rise of internet reviews and social media word of mouth has been a boon. As has (unfortunately) the pandemic. That's because for many customers missing restaurant quality fish, rice and knife skills during lockdown, Taro's not only has it all, they basically add the training wheels so you can do it yourself at home.
We went with this bluefin otoro from PEI, hamachi and salmon. Out of respect for the novices in my family, I kept the choices common, but there is a wide array of unique, seasonal fish in that fridge; knowledgeable sushi addicts will be spend time staring, just like I did.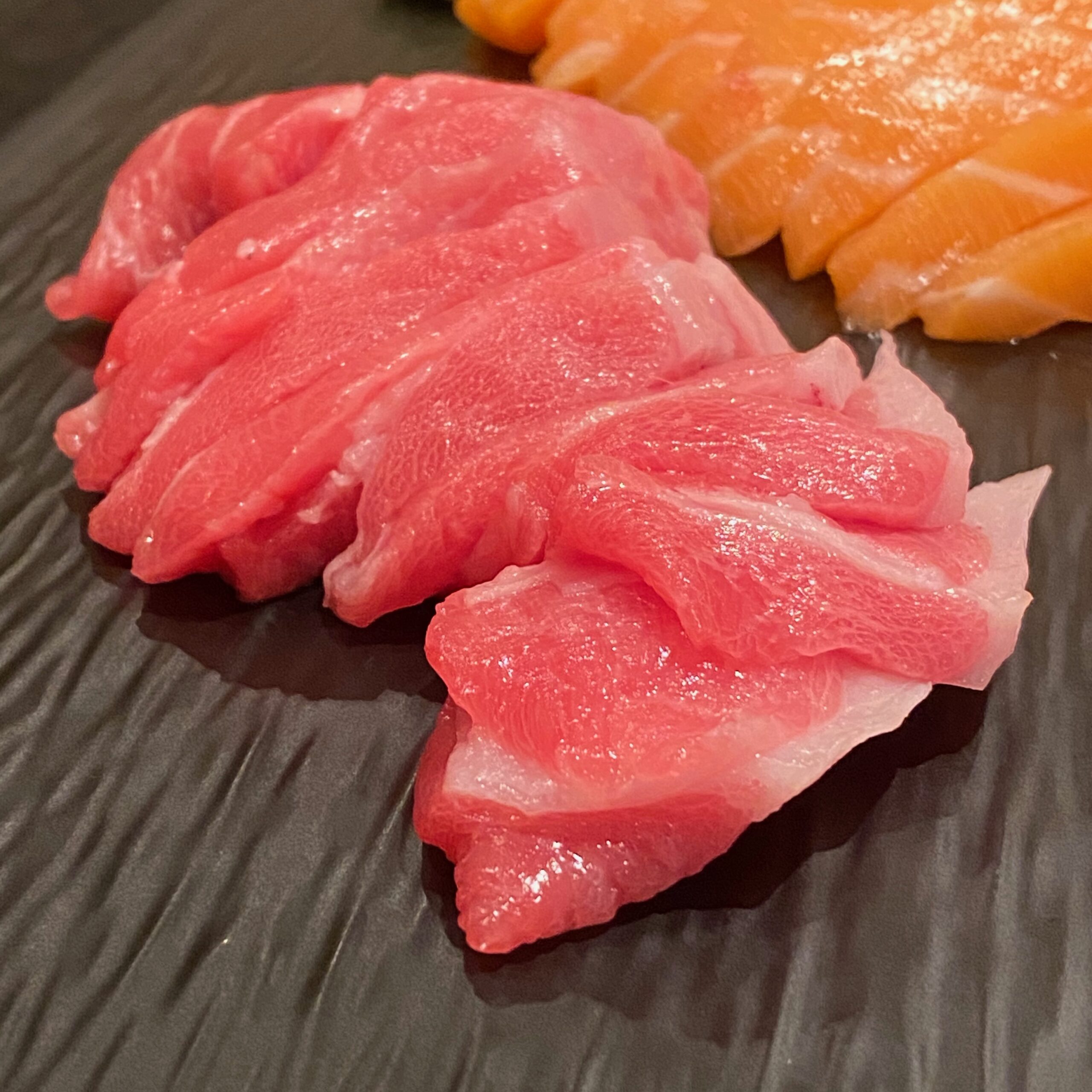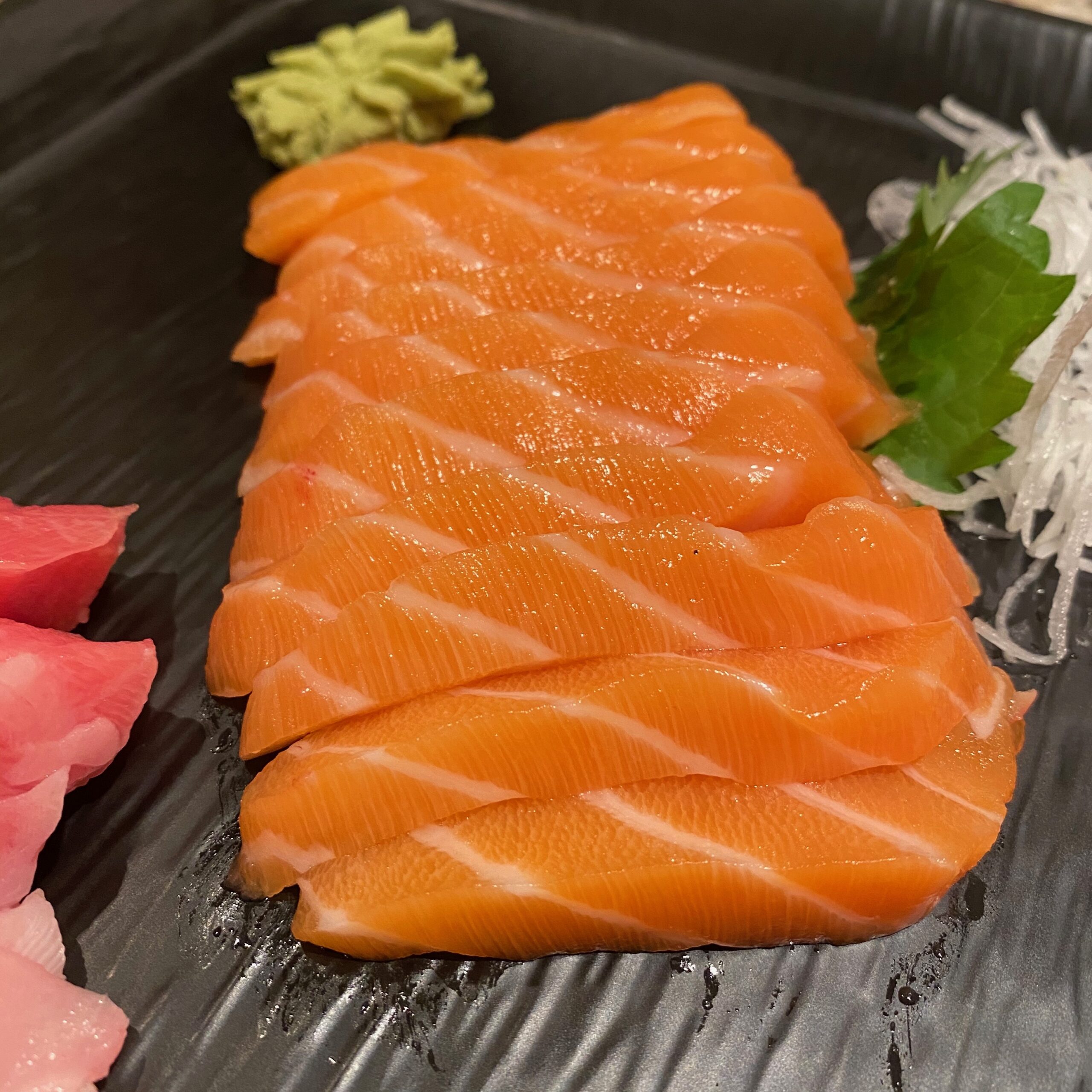 Taro's also deserves immense credit for resisting the urge to label their fish "sushi-grade", a made-up term that has nebulous criteria and zero weight. You're better off just asking if the fish can be eaten raw.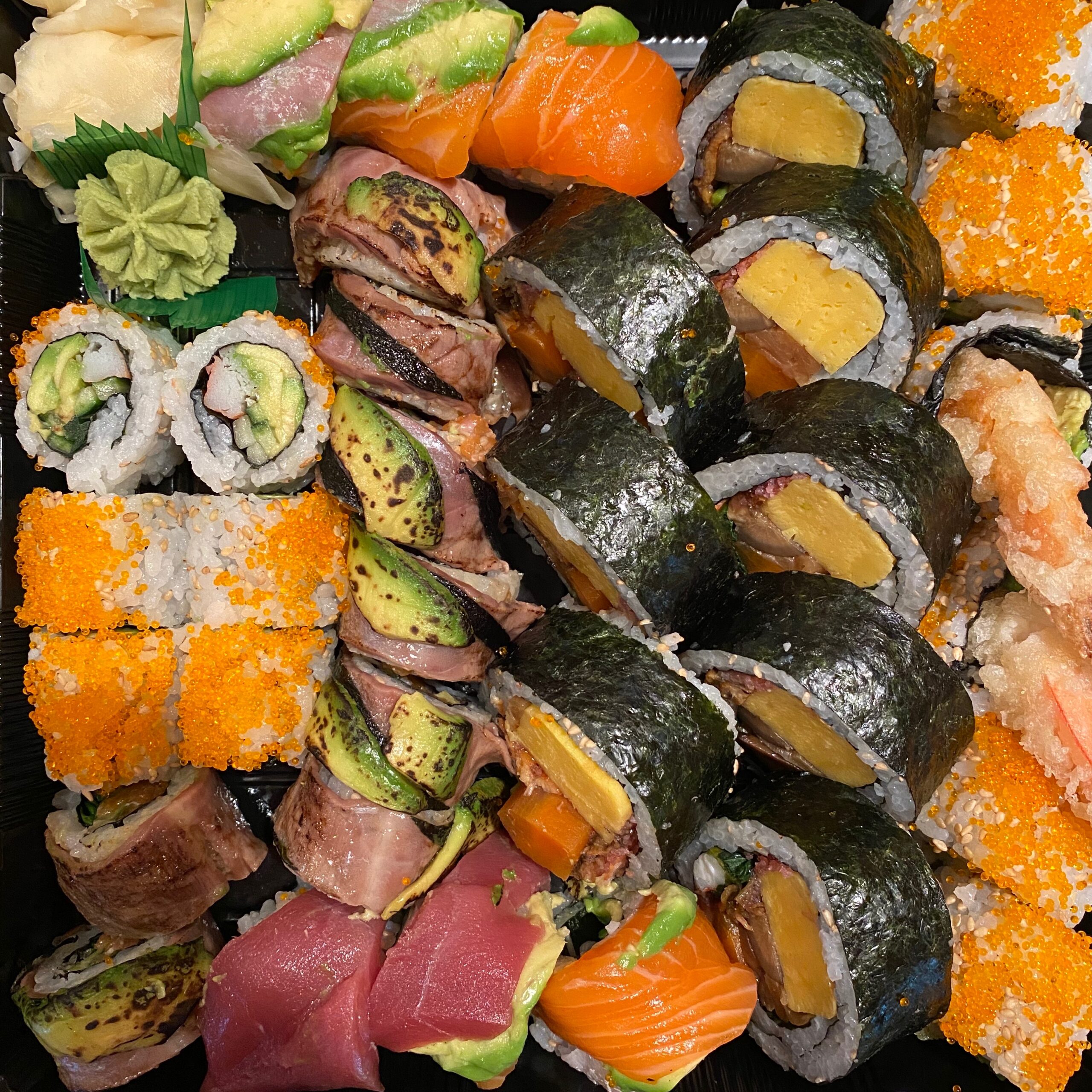 Of course, if raw isn't up your alley, Taro's offers a regular rotation of fish that can be prepped, cooked and eaten whole. If you do go that route, a little tip: save and eat the eyes. Do it for me. They're stuffed with protein, nice and crunchy, and will make your mother threaten to disown you if you eat them in front of her (might just be me).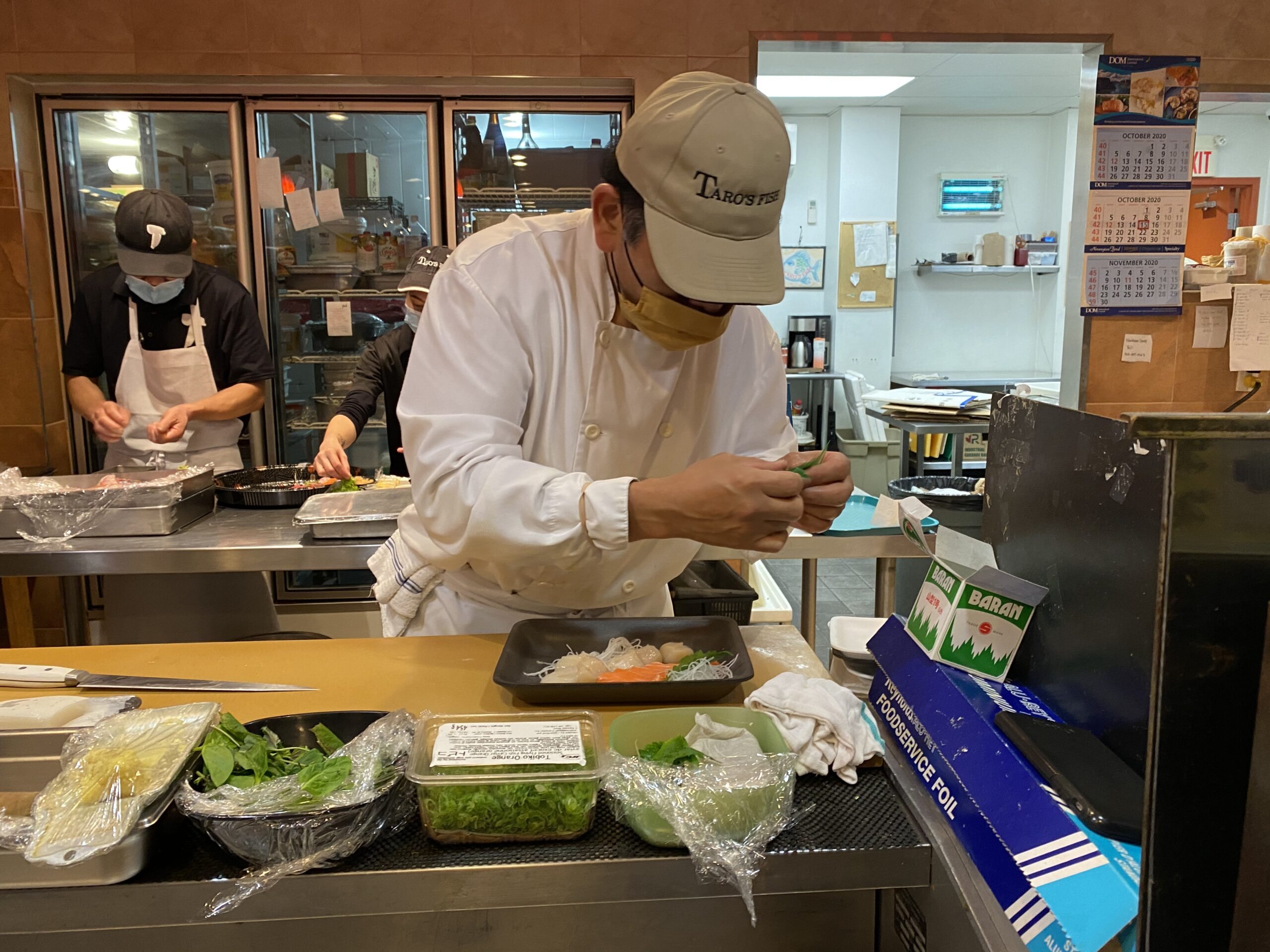 Taro's is one of the better DIY fish and sushi markets in North America; if you live in or are visiting Toronto, don't make the same mistake that I did.