Renowned sushiya Sushi Sho and their legendary Itamae Keiji Nakazawa will be relocating to New York City in spring 2023.
Or so a few helpful little birdies tell me.
I'm not exactly Woodrow or Bernstein, and I didn't go to Northwestern or Syracuse like your favourite internet journalist did (and boy will they tell you all about it).  
I'm more like Littlefinger, that character from Game of Thrones who died right before the show fell off a cliff.
I hear things. And this is something I've been hearing about for a year.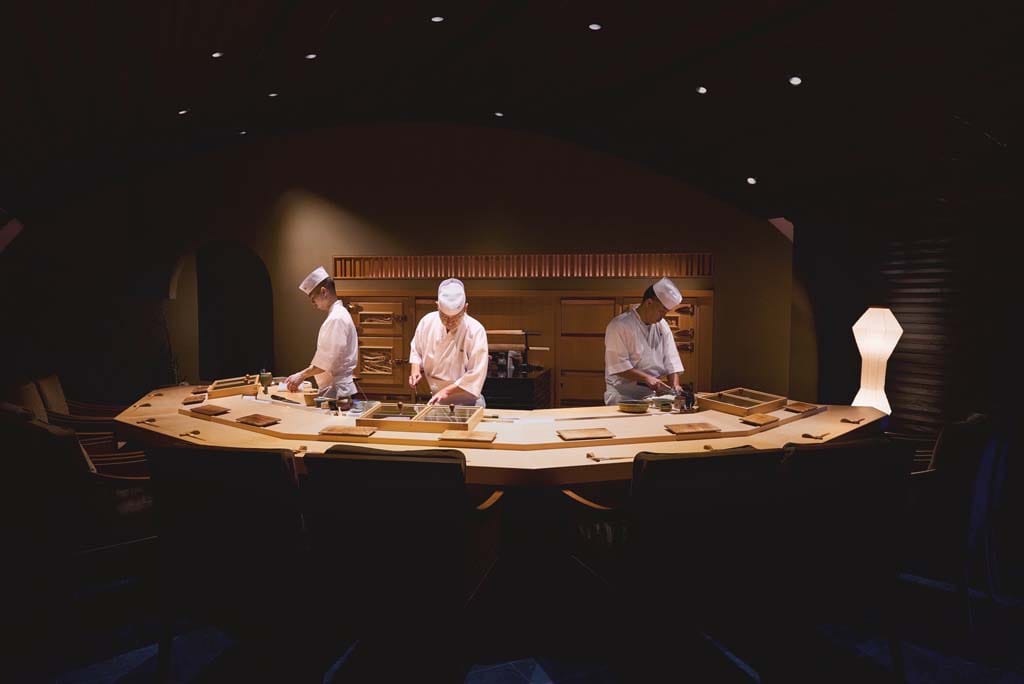 Why it matters
As the world falls apart all around us, and the Maple Leafs once again blew their chance in the first round of the playoffs, nothing truly matters anymore.
But in the sushi world, this is a big deal. 
Nakazawa-san is a legend in Japan, and Sushi Sho was his creation, one which now spans countless locations, many acclaimed by critics and consumers alike on Tabelog, Google and more.
In 2017, he was one of the first truly high-profile Itamae to leave Japan, opening Sushi Sho in Hawai'i's Ritz Carlton Waikiki. There, he truly dove into the tenants of Edomae Sushi. There are some that believe that Edomae Sushi needs to feature ingredients from local Japanese waters (and in some cases, Tokyo Bay itself). 
Others believe that Edomae means utilizing traditional techniques like aging on local ingredients; in the 19th century, that was Tokyo Bay, but in 2017 for Nakazawa-san, that meant Hawaiian fish like Opah, Bigeye Tuna and more.
A massive success
Sushi Sho in Honolulu has received rave reviews and is currently rated 4.7 on Google.
More impressively is the number of former apprentices that opened their own sushiya and named them in tribute, approximately 20 according to this 2017 article by "Hana Hou!", Hawaiian Airlines official magazine.
That list includes Sushisho Masa in Roppongi Hills, which I reviewed here. 
To put it in perspective, Andrea Fazzari profiled 20 of the world's most famous Itamae for her book, Sushi Shokunin. Nakazawa was one of the two American-based people featured (I interviewed Andrea here).
Where it's going
Apparently? Next to the New York Public Library in Manhattan's Bryant Park. 
It's an interesting location. 
Sushi Ginza Onodera, another Japanese import, will be across the street.
Longtime midtown stalwarts Kurumazushi and Hatsuhana are close by, and so to are countless tourists.
But midtown Manhattan also relies on office workers, and they haven't been returning at the same rate as commercial real estate companies hoped for. 
What can we expect
In short: no fucking clue.
Unlike Hawai'i and Japan, New York doesn't exactly have local fish you'd consider for sushi, unless Nakazawa-san starts fishing the Hudson River's bluefish, striped jack, and porgy.
Which, sure. If he does that, and it's actually decent, it would be the most remarkable accomplishment since Pierce Brosnan followed up the seminal Goldeneye with the incomparable Tomorrow Never Dies.
Comment from Sushi Sho
Like any intrepid reporter, I reached out via backchannels (aka calling the restaurant) for comment.
Weeks later I'm still waiting. I'm sure they'll respond soon.