Note: this interview originally appeared in my regular newsletter. You can sign up for it here.
My friends, if you know anything about sushi, you've likely heard of the famous Tuna auction in Tokyo.
Before Tsukiji Fish Market mostly shut its doors in 2018 (I wrote about my 2016 experience here), it built its reputation with foreigners through two things: the sushi restaurants that dotted the outer market, and its Tuna Auction.
That Tuna Auction was a crazy process. First, eager tourists lined up in the dead of night (about 3am), outside, often during cold and rainy weather.
Capacity was limited to 120, and that number was easily reached before 3am many times, especially as Tsukiji approached its closing date.
When the new fish market, Toyosu, opened in 2018, the Tuna Auction got a little more structured.
Out was the haphazard walk through of the bustling warehouse.
In was an actual observation deck where throngs of tourists (who make reservations in advance now) can watch directly behind glass.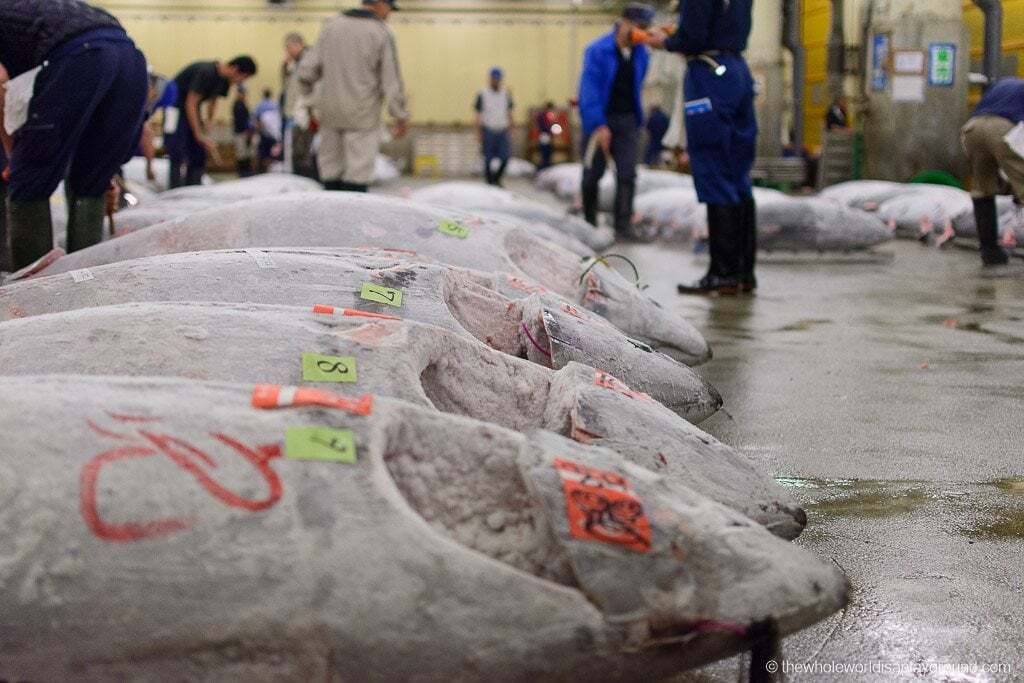 But did you know that there's an Uni auction also?
It doesn't have the pomp and circumstance of the Tuna auction. There aren't tons (and tonnes) of Tuna to view, and unless you have binoculars, it's not the easiest watch.
But it exists. And it's glorious.
Now, not every type of Uni makes its way to the auction room floor.
First, only Uni that gets graded an "A" (there is generally A, B and C) gets to participate. Sorry, not sorry brown mushy Sea Urchin in plastic containers. Next time.
Second, there are weight requirements: only Uni that's packaged in boxes sized at 250g or more get in. Otherwise, kick rocks.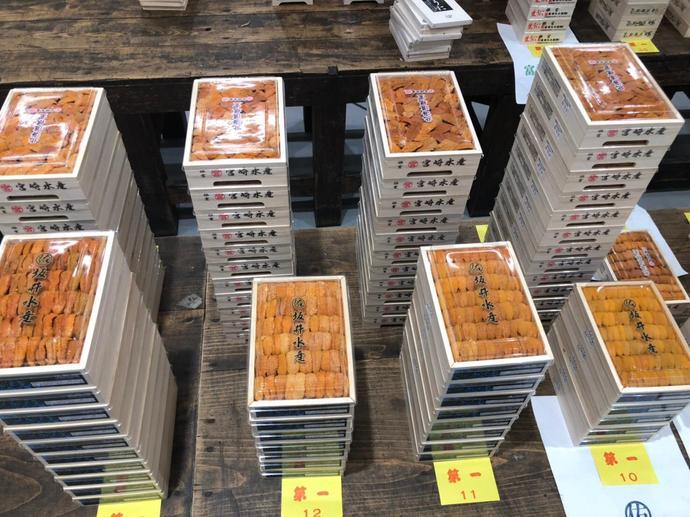 A quick refresh on Uni
There are hundreds of species of Sea Urchins on this planet, but there's two main categories that you're going to see on Sushi menus: Bafun Uni (short-spined) and Murasaki Uni (the so-called purple sea urchin).
Depending on the season, those beauties power up like a Megazord: Ezo bafun uni and Kita murasaki uni.
The source matters. Japanese Uni will always mean something. Think of the last time you had Uni from Hokkaido, and the reverence in which the chef said those words: "Uni from Hokkaido."
There's other locations emerging now, though: the firmness of Santa Barbara, the sweetness of Maine, the wild side of BC, the under-the-radar from Chile – plenty of options for worldwide demand that just keeps growing.
But, for many that taste with their eyes and brains, rather than just their tongues, Uni that runs through Japan – and the Toyosu Fish Market's auction – gets special attention.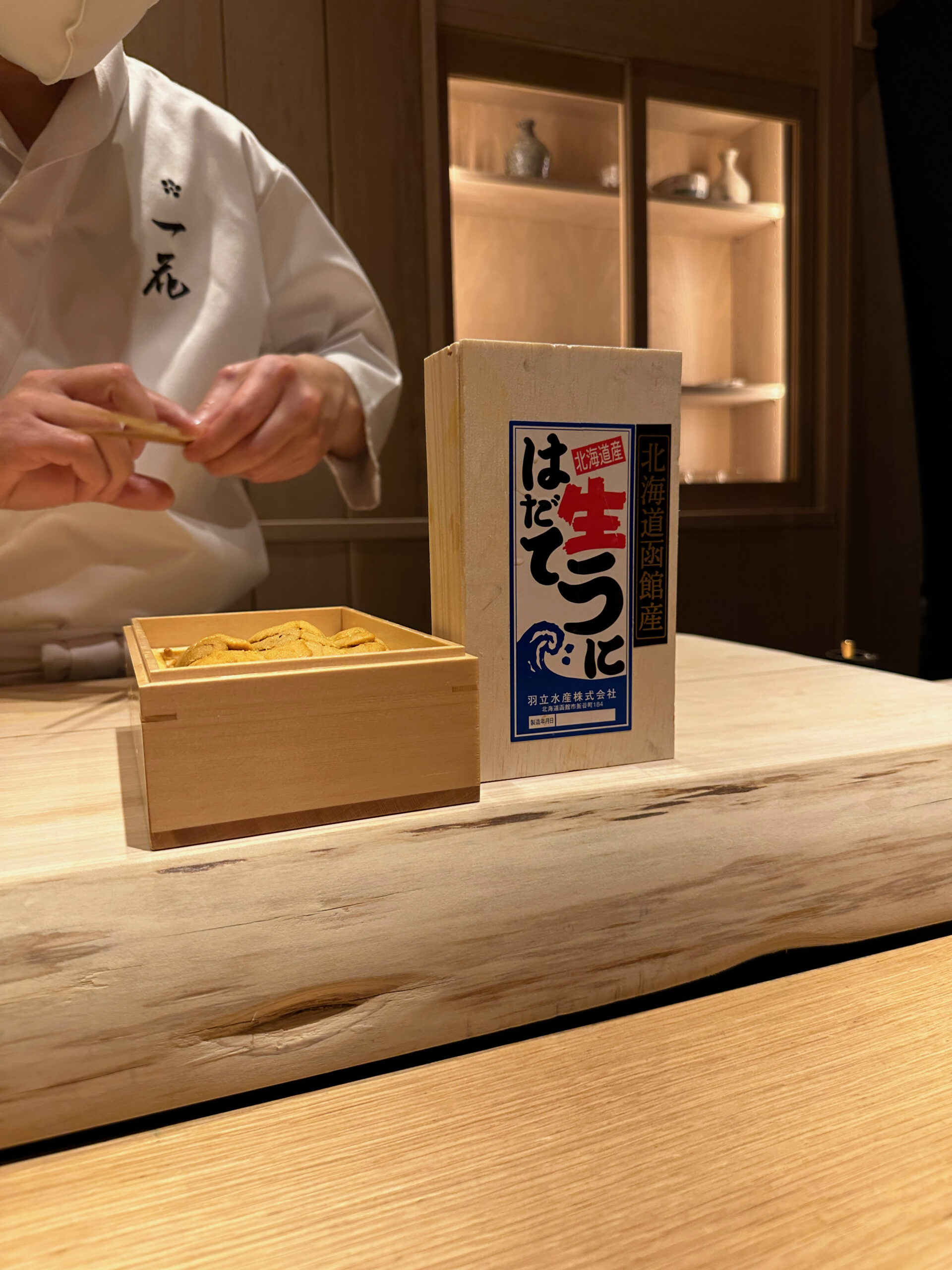 Some Chefs get direct access
The main difference between the Tuna auction and Uni auction? Access. Not easy to participate, almost impossible to view if you're in the public.
So for certain Itamae around the world, having access is a point of pride.
One of those chefs is Kunihide Nakajima. I visited his new sushiya, Nakaji, a few weeks back in NYC's Chinatown. Nakajima-san, proudly boasts of his familial connections back in Tokyo.
Those family members visit the Uni auction a few times a week, bid, win and ship the Uni to Nakajima in New York.
Each night, Nakaji offers this auction-grade Uni – usually three kinds – to guests as part of an 'Uni Experience', a $90 supplement to his Omakase.
As if a proud kid showing a trophy, Nakajima-san will display the boxes on the sushi counter for a few minutes, each of which has a sticker indicating its source and date.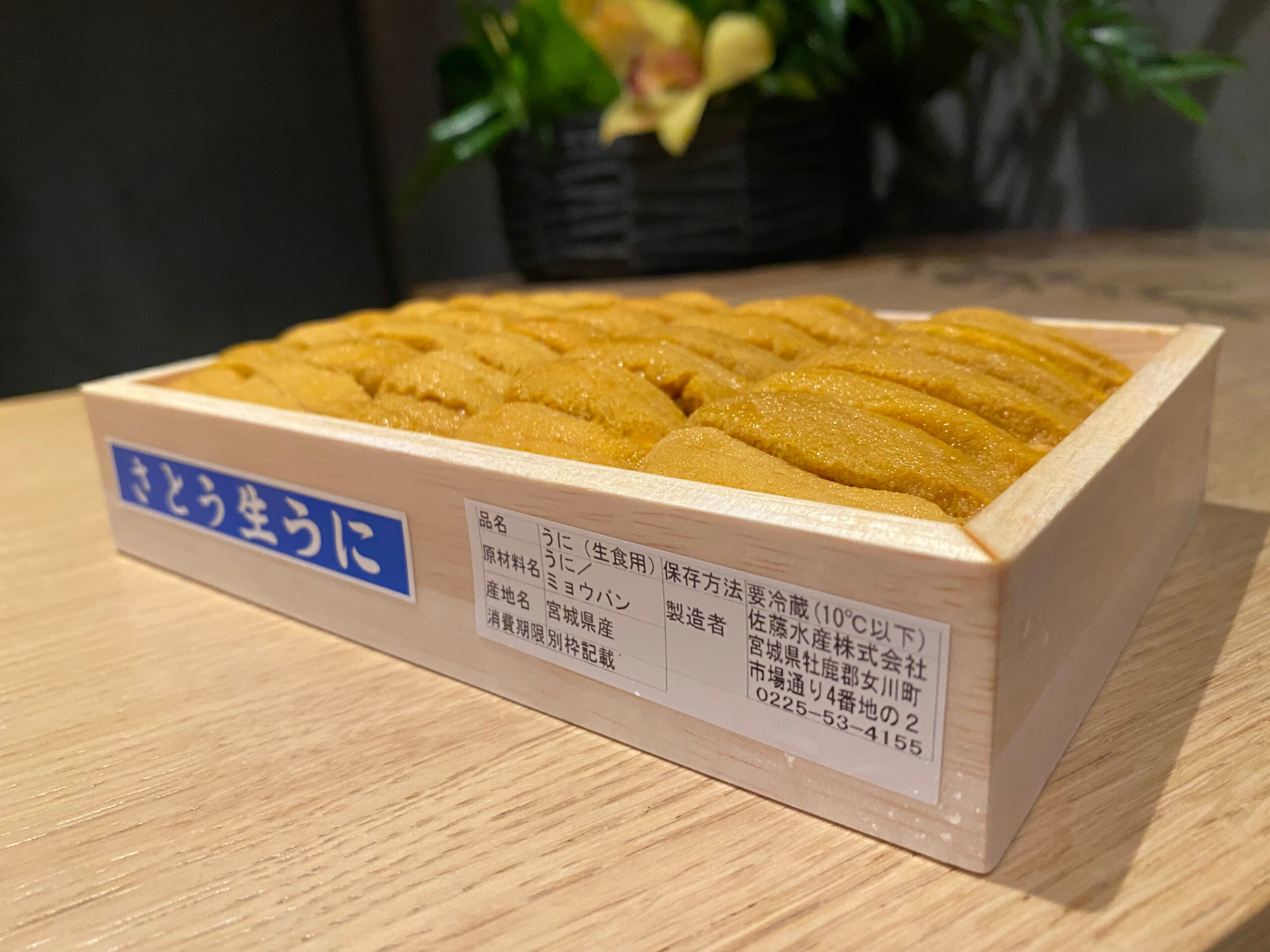 So how does the Uni auction work?
Despite some misconception, Uni actually comes to the Auction from all over the world.
Auctioneers review and grade the Uni. Only the best make it in, and only the best of those best get ranked b based on colour, size, grade and ultimate preference. Do the math – there's a point of pride to win the right to purchase the top-ranked Uni. Same as there is to purchase popular Tuna from the auction (e.g. the first Tuna of the new year commands exorbitant bids).
There are of course some challenges. Some of the Uni is marked as processed in the north of Japan but may actually have been caught off the coast of Russia, which is Japan's neighbor in case you didn't play Carmen Sandiego growing up.
For a inside peak of the Uni Auction, click here for a video filmed by a Singaporean restaurant, Uni Gallery, that specializes in Sea Urchin.
How to get Uni shipped
And demand continues to grow, somewhat straining the infrastructure and increasing the prices, but also allowing customers from all over the world to sample fantastic product.
If you can't make it to a restaurant like Nakaji, there are some grocers that will ship it direct-to-consumer. You pay them in advance, they'll bid on your behalf. Of course it's not guaranteed what you'll get, but you know it will be quality. I spoke to one of them, Shiki, in Singapore.
Talking to an Uni Auction shipper
Shiki is one of a select few that's allowed access to the Uni auction, alongside a small number of other vendors and auctioneers. They obtain Uni directly and re-sell to customers who have prepaid. Their location in Singapore makes it easier to sell directly, versus say an online grocer in North America.
When I spoke to them, they noted that there are specific brands that offer certain appeal to their customers: Ogawa, Kaneta, Hadate and Higashizawa. If you're an Uni snob, you've likely heard of a few, if not all. If you're not, now you've got something in your back pocket.
They also mentioned a similar refrain that I continue to hear from distributors: a concern for the broader marine ecosystem and the balance between supply and demand that's required to avoid overfishing. With luxury products like Uni, obviously the money can be alluring. Just look at what happened to Sturgeon stock in the Caspian Sea as Caviar rose to prominence.
As Uni becomes more popular and pervasive on menus, and as more high-end sushiyas open across the world, the demand for the best Uni – or what can be reasonably called the best, which the graded Uni from the auction can – is only going to grow.
Hopefully that balance can be maintained.