For a city with approximately 1,300 Omakase options (full list here),  there are surprisingly few lunch options for Omakase hunters.
While not significant, surely there is some demand, including corporate types looking to splash their expense accounts, tourists in town with dinner plans already locked up and trust fund kids skipping their midday Antiquities class at NYU. 
No surprise then that the few sushiya that do offer a lunchtime omakase are located in the heart of midtown, where the desk jockeys and visitors spend their time.
I've collected four I've been to below.
Think I missed any? Drop me a line at info@thesushilegend.com or follow me on Instagram at @TheSushiLegend and slide into the DMs.
Thanks for reading.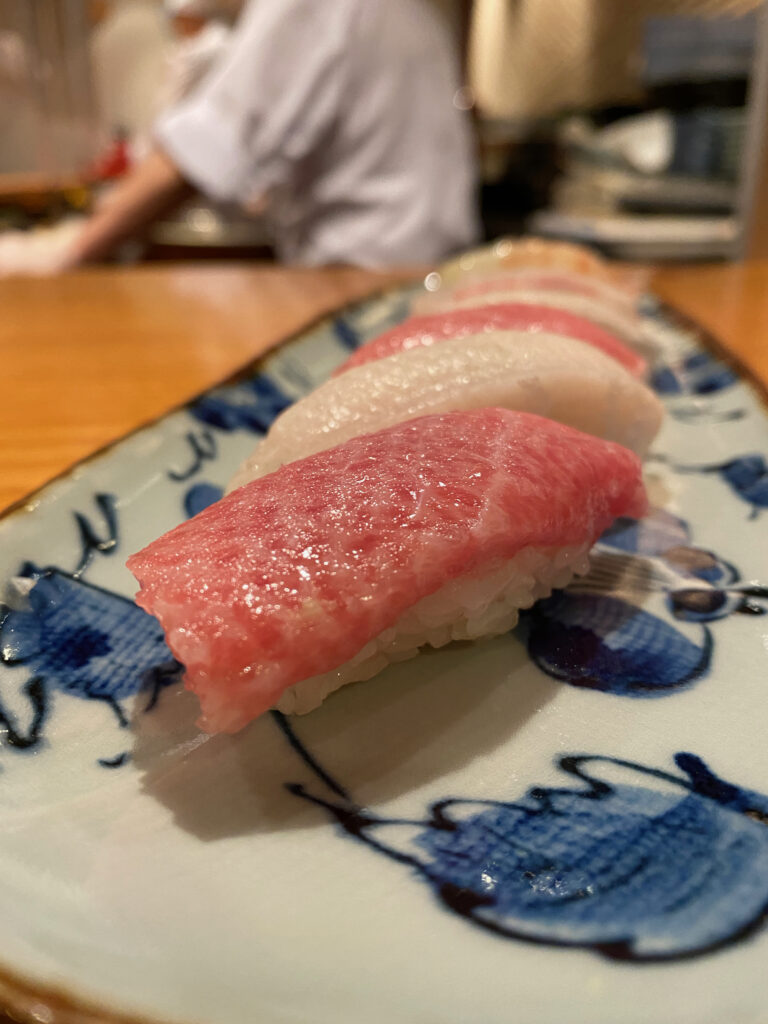 it's almost impossible to tell the Big Apple Sushi Story (future kid's book) without mentioning the 45 year old Kurumazushi. 45 years isn't nothing – for instance, my brother was born in 1977 and he's old as dirt.
But the most impressive part about Kurumazushi?
Same Itamae since day 1.
Toshihiro Uezo moved to New York City in 1972, and opened Kurumazushi in a different midtown location 5 years later.
Despite two moves and a shift to the second floor of an office building, by all accounts the same hospitality Omotenashi (hospitality) and quality exists today as it did then.
$300 at lunch.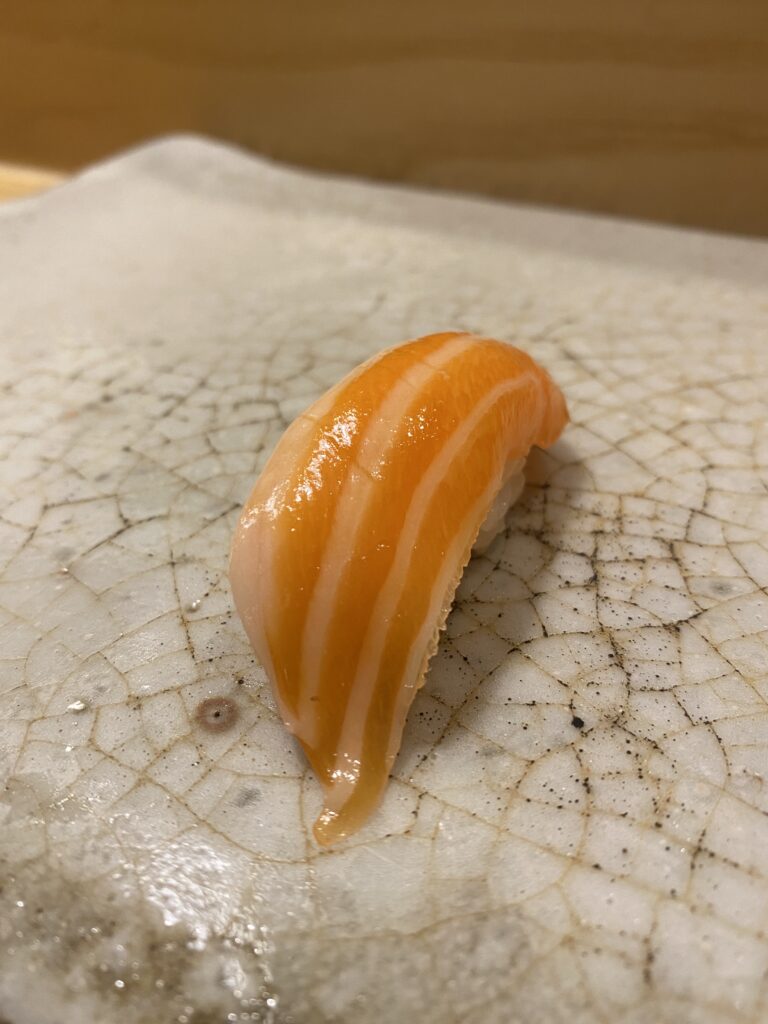 The Omakase starts at $100, but in a throwback to how things used to be before the set menu took over, it's very much "choose your own adventure". Courses keep coming until you tell them to stop.
Our bill ended up at $150 each. Sushi Ann does offer an extensive a la carte menu if that's more your speed.
Sushi Ann reminded me of the sushiya I visited for lunch in Japan, particularly おけいすし (Okei Sushi) in Shibuya. There is no 5 course preamble, no intervals to check baseball scores on my phone. Just nigiri followed by nigiri and on it goes every minute. If we weren't chatting about my recent fantasy baseball championship (first time in 20 years, you may have seen it on Sportscenter), our meal may have finished in 30 minutes.
$100+ for lunch.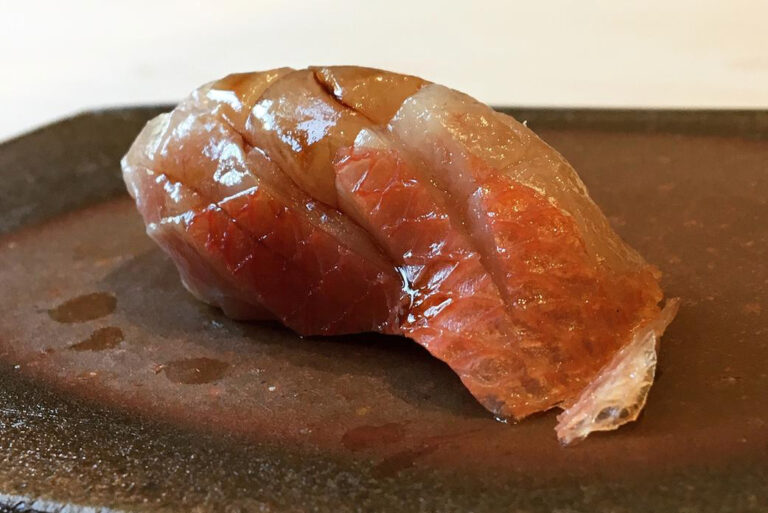 Besides any praise for the quality of the sushi, one of the most common themes emerging in media coverage of Onodera NYC has been just how expensive it is. Eater called it one of NYC's most expensive sushi spots and New York Times noted that there were just two dinner options – $300 and $400. With that considered, I opted to visit Onodera during the daytime for the much more reasonably priced (by comparison) lunch. There are three options – $130, $180 and $250 – which look like the early bird special compared to the alternative. Naturally, the dinner contains a greater amount of fish and fish-related deliciousness. But the lunch is nothing to slouch at – 12 pieces of nigiri, plus a well presented bowl of Onodera's famous marinated Octopus and the traditional tamago (Egg) dish to end the meal. $130-$250 at lunch.