Legends who lunch
A few weeks back, an old friend from Toronto was in town, ostensibly to pitch his startup to 60 potential investors and partners. Like most tourists, he stayed in Midtown New York, my favourite neighborhood to see a family of four from Europe take pictures of a human statue without leaving a tip (the concept doesn't exist over there, you see).
20 years ago, midtown Manhattan was the centre of fancy food in New York City. Wealthy tourists stayed there because of shopping, central park and their fear of Brooklyn, and professional services firms maintained their massive offices nearby. As a result, legendary sushiya like Hatsuhana, Kurumazushi, Sushi Den (RIP) and Sushi Zen (RIP) were popular both at lunch and dinner.
In my quest to feature more lunch-time sushiya options on the blog, as well as my desire to show my buddy what proper sushi is – he had never tried Uni before and therefore should probably be in prison – I took him for a midday visit to another midtown staple, Sushi Ann.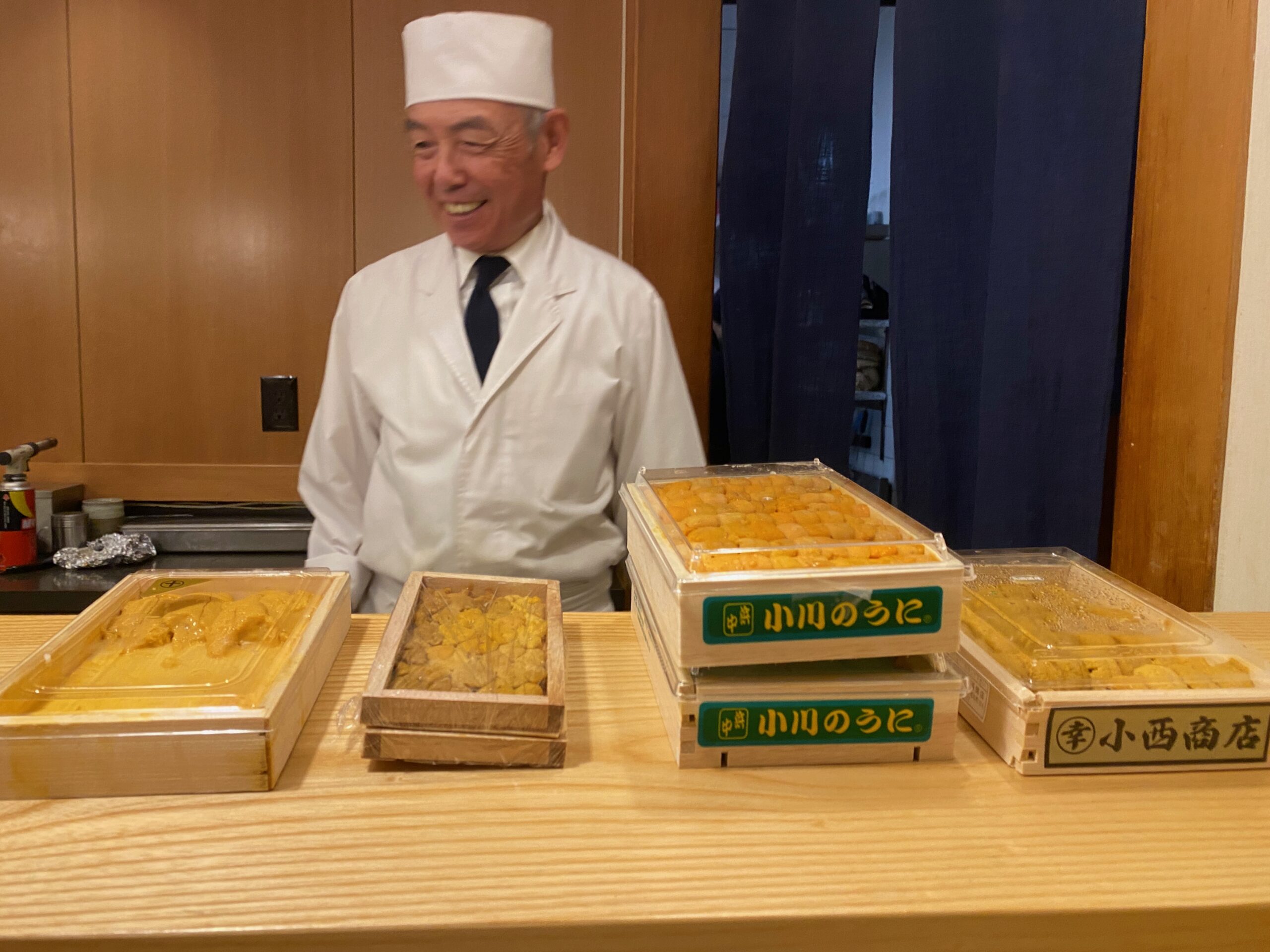 A brief word on the cost
The Omakase starts at $100, but in a throwback to how things used to be before the set menu took over, it's very much "choose your own adventure". Courses keep coming until you tell them to stop. Our bill ended up at $150 each. Sushi Ann does offer an extensive a la carte menu if that's more your speed.
A throwback
Sushi Ann reminded me of the sushiya I visited for lunch in Japan, particularly おけいすし (Okei Sushi) in Shibuya. There is no 5 course preamble, no intervals to check baseball scores on my phone. Just nigiri followed by nigiri and on it goes every minute. If we weren't chatting about my recent fantasy baseball championship (first time in 20 years, you may have seen it on Sportscenter), our meal may have finished in 30 minutes.
The meal
Starting with Kisu is an easy way to show customers how serious you are. Kisu – a hikarimono – is not that common on American menus, but is considered a delicacy in the sushi world, especially in the warmer months.
I joked on Instagram that 2022 is the year of King Salmon Belly, because it seems that every mid-tier priced Sushiya has it on its Omakase. It helped that this was not only beautiful, but bursting with the rich flavor that makes Salmon "Toro" so delicious.
Oh, how nice it is to see Namadako stateside. If you're unfamiliar, it's essentially raw octopus tentacle, and tastes far better than its cooked cousin Tako when served as nigiri. Yes, it's chewy and gelatinous.  Yes, it needs a little something (yuzu zest, lemon zest, shit, evne zest soap) to enhance the flavour. But it's delicious.
The Verdict
It feels a touch hyperbolic to say this, but dining at Sushi Ann feels like stepping outside the box for sushi in Manhattan. There isn't the flash of the trendy places in the lower streets, nor the crowds and families of in the upper. Even tourists – so focused on what's popular on Social Media or foodie websites – likely stay away.
But that creates an opportunity. An opportunity to dine without the pomp and circumstance, with experienced, no-nonsense Itamae and chefs. That experience translates into the sushi, especially the shari (rice), which I found had the perfect level of sweetness for my taste buds, as well as the sourcing of Neta you may not see elsewhere.
For lunch, with the exception of Kurumazushi, I haven't come across a sushi meal I've enjoyed as much in New York City. Recommended.