For someone who struggles making decision on my best days – the Mrs and I have literally walked up and down St. Marks Place for 45 minutes and just ended up going home – deciding where to eat sushi is a challenge.
But deciding where to eat sushi in a new city?
Borderline impossible.
It's not just the limited time. It's the cramped schedule, the complete mystery of which areas are close together and which are far apart, the volume of recommendations from all you legends and my shameless desire to want to eat everywhere.
On a recent trip to Los Angeles though – a jaunt for my new job which you can read partially about here – I caught a break.
A locally-recommended sushiya named Kanpachi, just 10 minutes from LAX, even with Friday afternoon traffic. That 10 minutes was key – I'm what the French call "an airport alcoholic" – as in I need to get to the airport 3 hours early so I can enjoy 7 glasses of wine, fall asleep and forget about how a metal tube filled with 300 people is somehow capable of lifting off the ground.
Kanpachi, like so many excellent LA sushiya, is in a strip mall. The type that if you exit at just the right time of the sunset, makes you feel like you've stepped into the movie Drive.
And like so many strip-mall sushiya, Kanpachi has built a reputation among a diverse group of locals. It's been around for 42 years, but it's most recent iteration, under the ownership of Itamae Brian Tatsuguchi, is barely a year-old.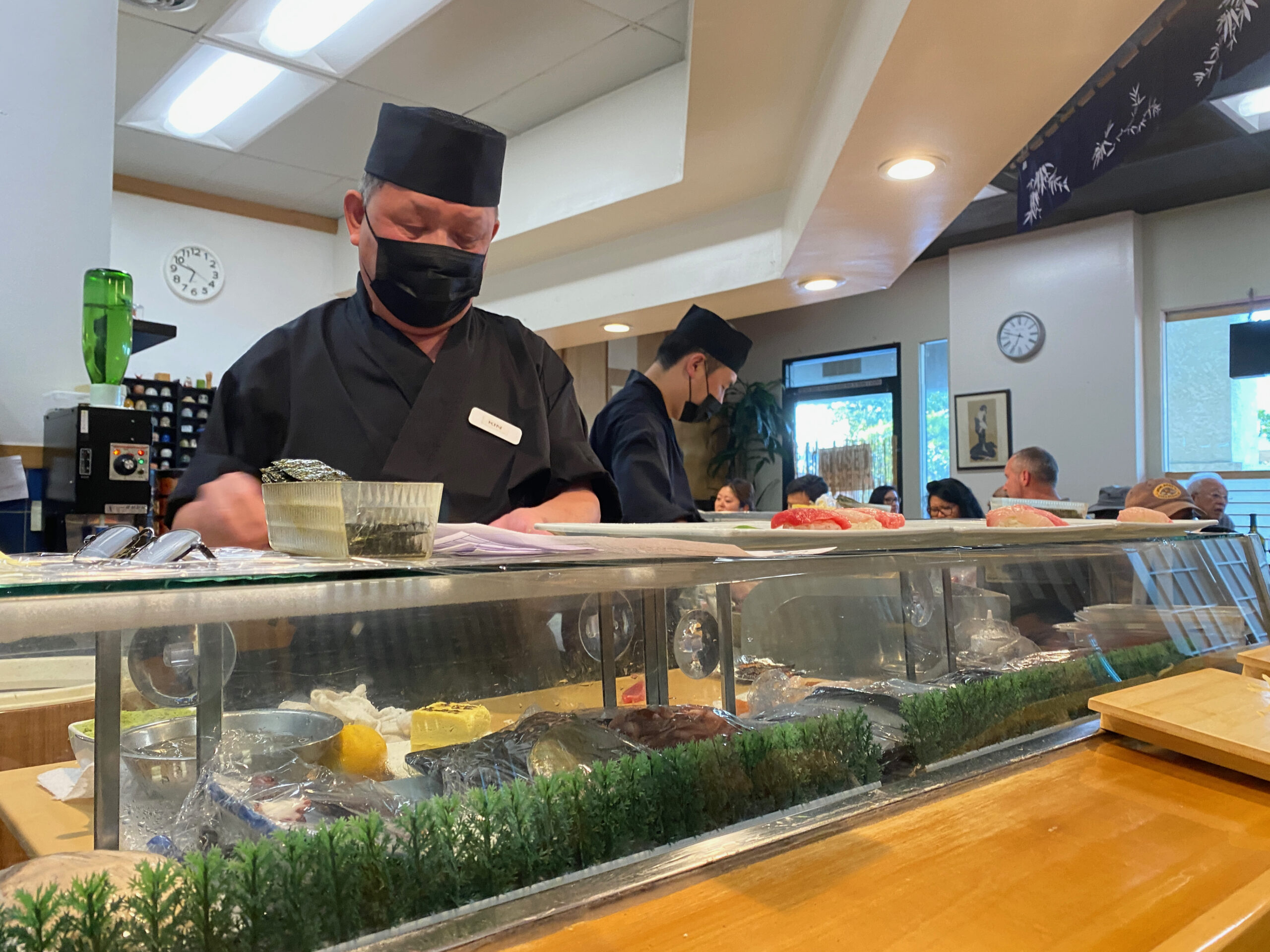 Brian trained for ten years under the previous owner, Takashi Kido, who retired at the start of COVID. That switch is likely part of the reason that word hasn't spread online, but it will, because the $47 omakase at the counter is one of the best experiences I've had – on either coast – in a long time.
Let's dive in.
The Menu
Kanpachi offers both a 14-seat, u-shaped counter, and two rooms of tables for smaller groups. There are Omakase and a la carte options, and the menu is provided in what I affectionally call "all you can eat" style – they give you a piece of paper, a pencil, and tell you to go nuts.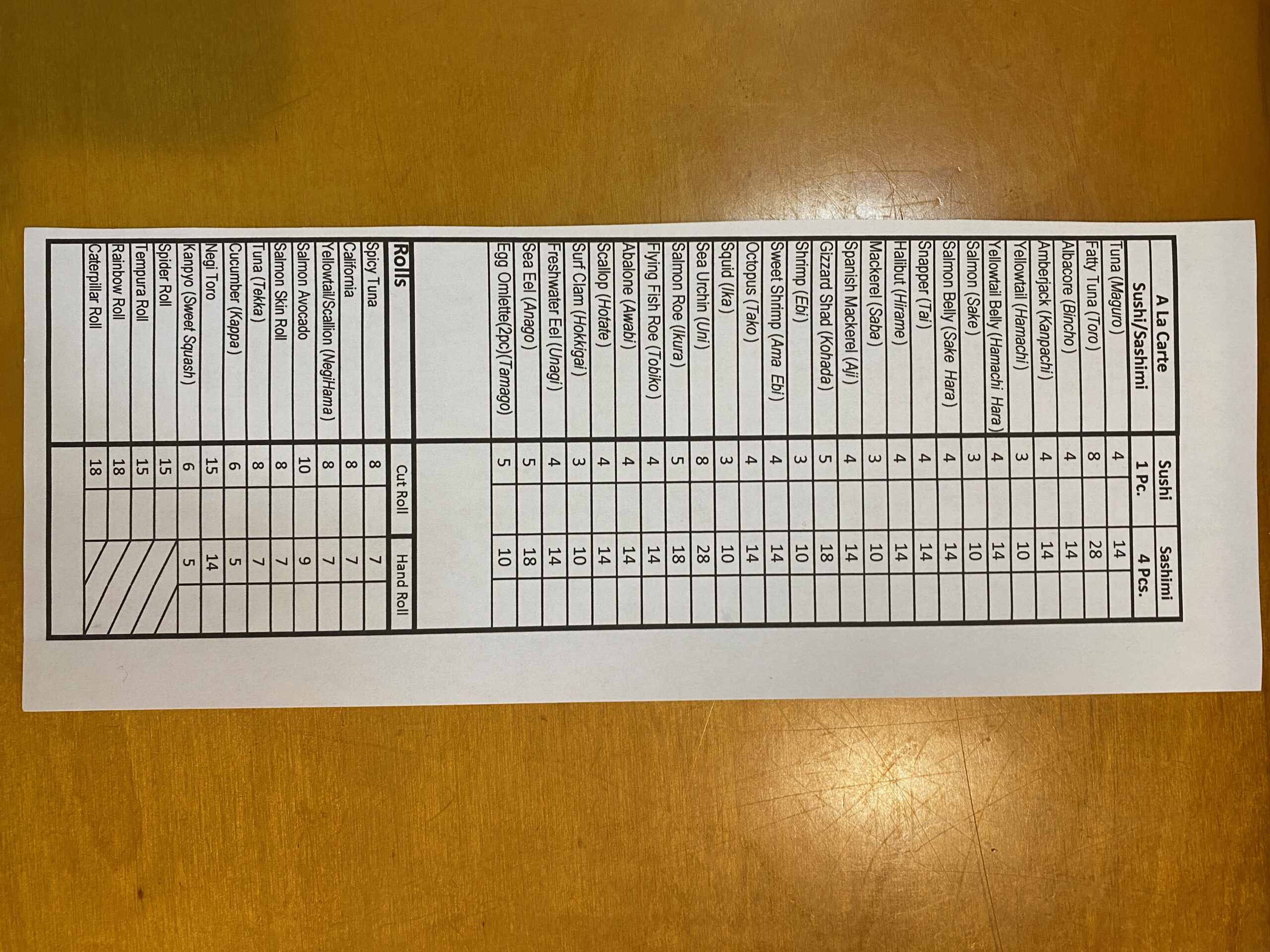 An Omakase is offered and serves 13 sushi, a chawanmushi and miso soup. Almost important (to me and likely some of you): it costs $47 and is served piece-by-piece if you sit at the counter, as I did.
Though the owner Brian presides over the centre of the counter, I'm served by Kin, an effervescent fellow who's positivity is contagious among the regulars. Kin forms his nigiri the way I prefer – with the neta sloping downwards, hugging the front of the shari (rice) on an overhang. Case in point, the Chu Toro below.
And oh that Shari. I found the texture to be firm but not hard, a personal preference, especially to hold the thicker cuts of Neta that Kanpachi serves, as you'll see in the Salmon below.
Hotaru Ika, Ikura and Uni are served together in some sort of gunkanmaki trios. It's currently Hotaru Iku (Firefly squid) season, and I'm glad to see so many restaurants are serving that purple beauty.
Word to the wise
Given the location, there are a decent amount of people grabbing a bite before a flight. If that's you, and if you're solo, sit at the counter. Start to finish, my Omakase was 30 minutes, as brisk as it gets in the United States.
But table service seemed slower. I heard at least one family complaining about delays; not abnormal for a popular restaurant on a Friday night, but something to be considered if you're trying to get to the airport for a flight to wait for 6 hours before it gets cancelled anyways.
Also, Kanpachi has a second location, that's take-out only. Google took me there first.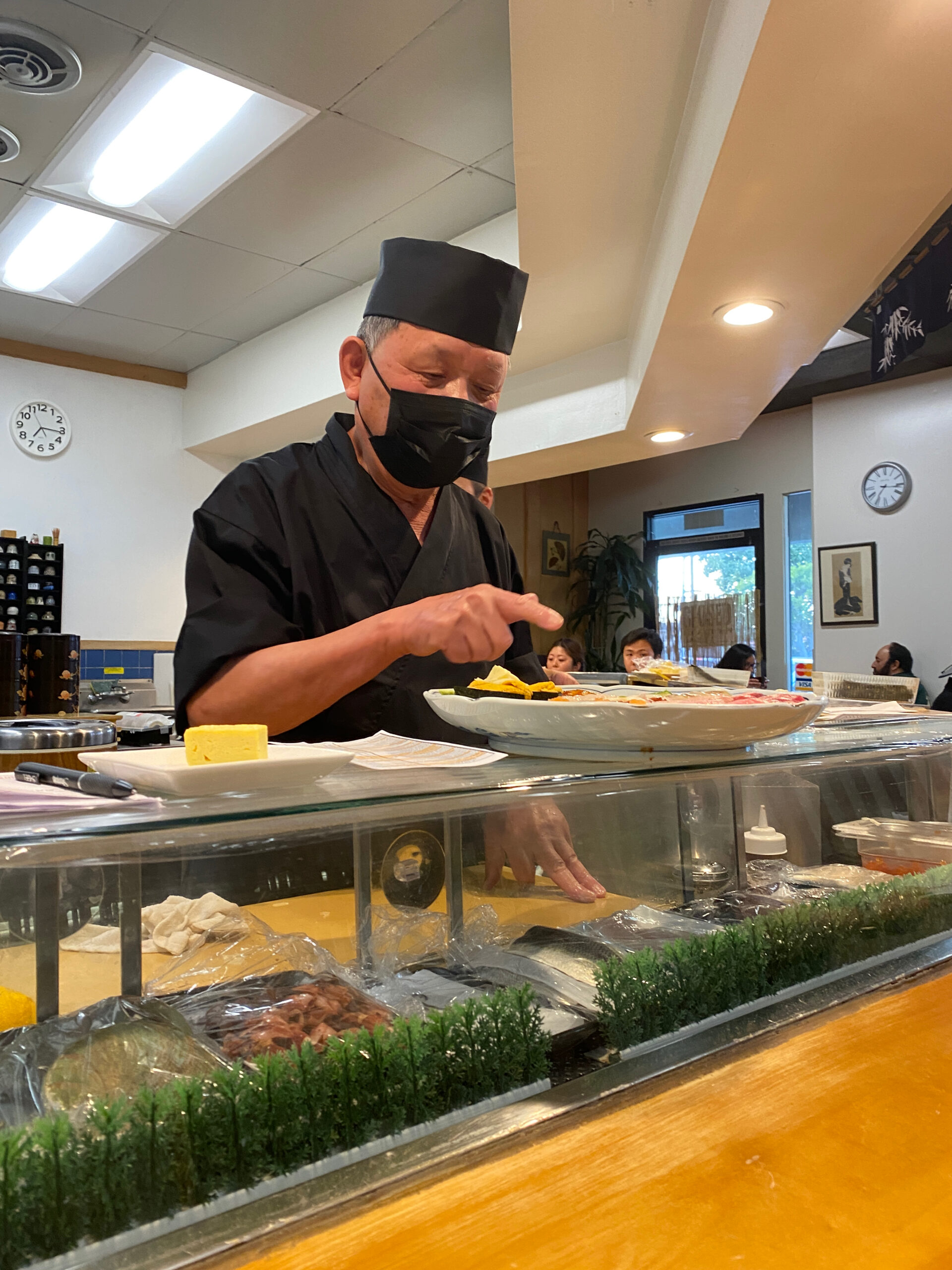 Verdict
I mean this in all sincerity and praise: there's an underbelly of fantastic Los Angeles strip-mall sushiya that is unique to southern California, borne from the heavy driving culture and voluminous Japanese ex-pats and Japanese-americans that live in the area. At the top of my list, at least so far, is Kanpachi, a truly fantastic, utterly reasonable, sushiya that is worth heading to LAX early for.
Recommended.