It's hard to know these things for certain, of course, but I'm 99.8% sure that I've never been more excited for a restaurant than I was for Sushi Yasu Tanaka.
So naturally you'll ask "Why Mr. The Sushi Legend". Well, it's simple, kids.
There's a little called a pandemic going on and Miami was my first post-vax proper sushi experience (check out my Hiyakawa review here). It was also a chance for a night with Mrs. Sushi Legend, also an activity that took a full year off.
More importantly, Sushi Yasu Tanaka propagates a format I've been pushing for years: an informal, standing-only sushi counter slinging high quality fish at a reasonable price.
Technical sushi at a fantastic price
Good quality sushi doesn't have to be expensive. Why the surging prices, then? I'll explore that question in this week's newsletter (sign up at the bottom of the post), but, like always, there's a variety of factors: exorbitant overhead costs (particularly rent), a surge in investors looking for market-beating returns and significant consumer demand buoyed by an appreciation for sushi, healthy eating and the proliferation of social media.
But Sushi Yasu Tanaka avoids those pitfalls. How?
Well, the restaurant itself isn't a restaurant. It's actually a stall inside Mia Market, a food hall in Miami's trendy design district. It's not exactly easy to find – I think there was an escalator involved somewhere – but it's worth a trip. There's Vietnamese streetfood, Mediterranean, a juice bar, a real bar – tons of fun.
Tucked away like an oasis
But the crown jewel is right there in the far corner when you walk in: Sushi Yasu Tanaka. The Itamae behind the eponymous concept is Yasu Tanaka, ex of Sushi Azabu in NYC and Miami, and – most impressively, to me at least – ex of Madagascar (the country, not the movie).
Tanaka is joined by an awesome co-chef, and together, the two of them prep and serve sushi to passersby from lunch to early evening – no reservations accepted.
It's a beautiful set up, filled with natural light from the big windows that accentuate the open concept and classic counter. Have a look below.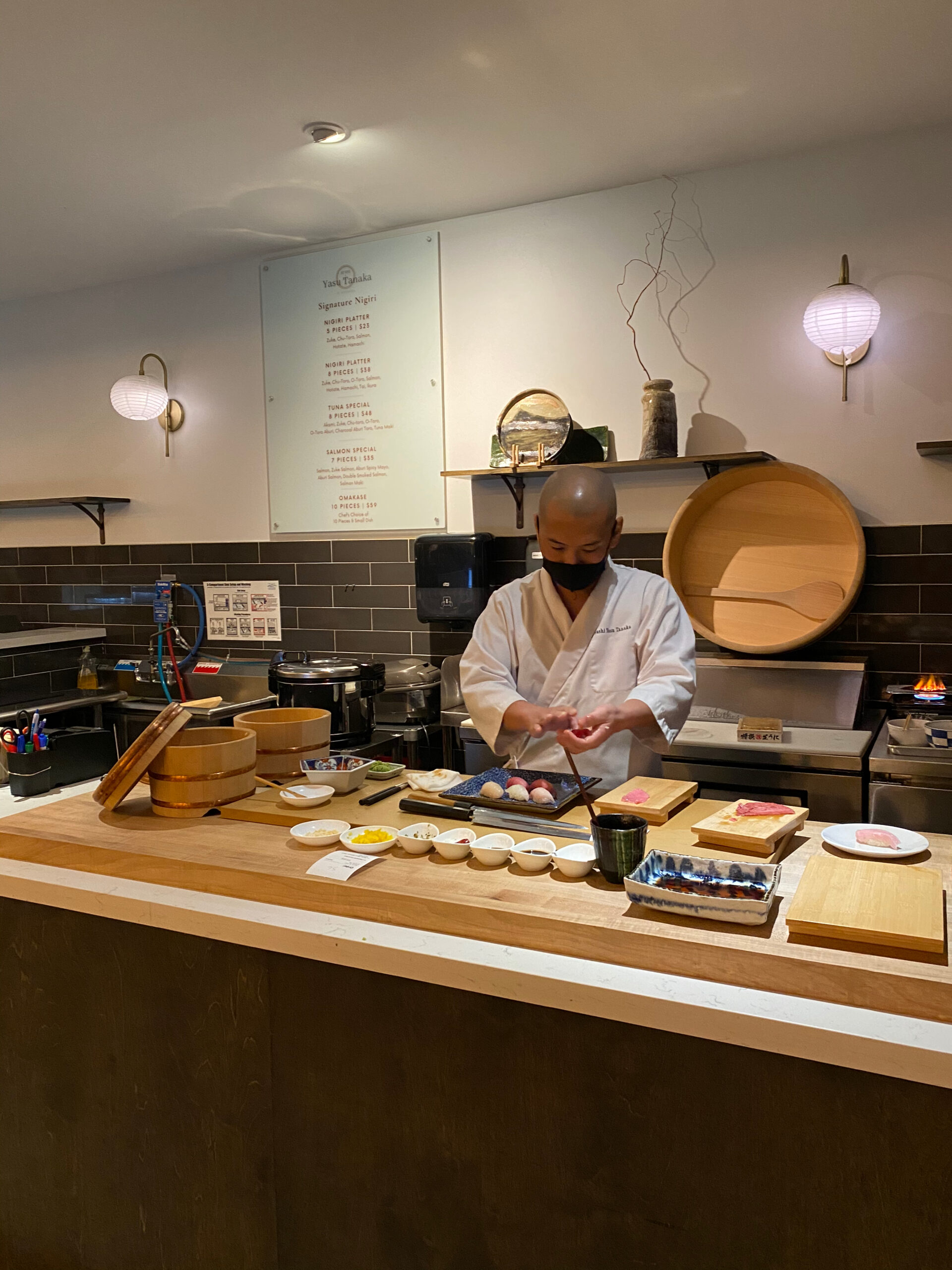 Let's talk about the menu.
There are 14 different types of Neta available as Nigiri (pictures below), but Tanaka-san can add touches that are advertise – charcoal Aburi, Spicy Mayo, Smoke  – and off-menu (not going to give all the secrets). So if going by piece-by-piece is your jam, there's no shortage of options.
But let's be honest. The value, like usual, is in the bulk orders and Sushi Yasu Tanaka has 5, ranging from a $25 5 nigiri platter to a $59 omakase (not piece-by-piece). We ordered the latter, but I have eyes on that Tuna Special. Maguro, 8 ways (3 cuts), for $48? Sign me up. But for now, the Omakase.
It was clear immediately that Tanaka-san takes his craft extremely seriously. That may be a surprise to some people; a common refrain I hear is that it's hard to get true professional sushi in North America without spending a ton, But that's just not true, and it becomes less of an issue when costly overhead – like rent – gets removed from the equation.
Two different rice mixes
Tanaka's waza (his technique)is far from basic. First, he mixes two batches of shari (rice). One, with more standard rice vinegar, is made with sugar, salt and kombu. The other, with Akazu (a red vinegar), is a stronger taste, saved for the also-heavier tasting Neta. When I visited, the Akazu-mixed rice was for the three cuts of Tuna only.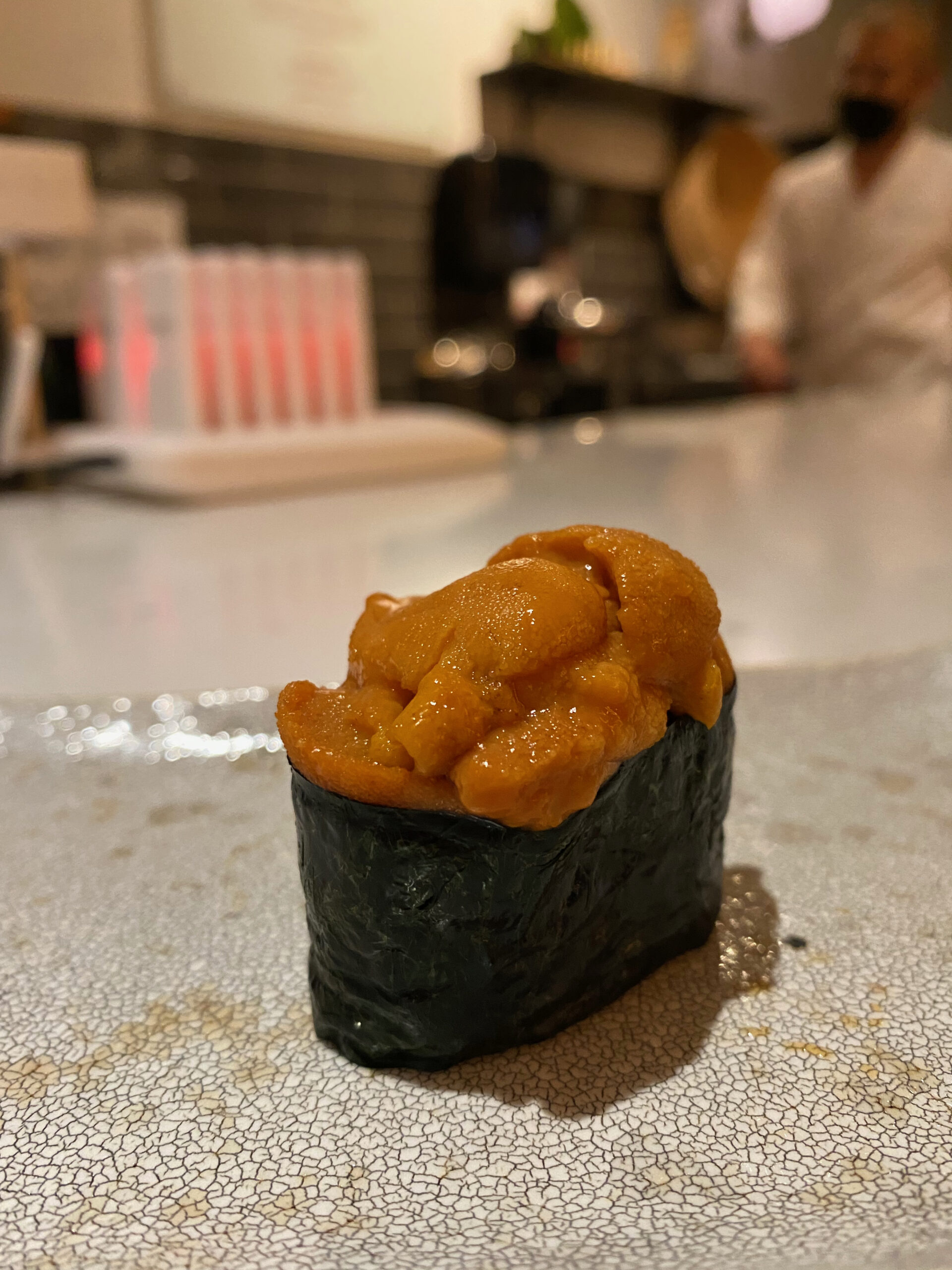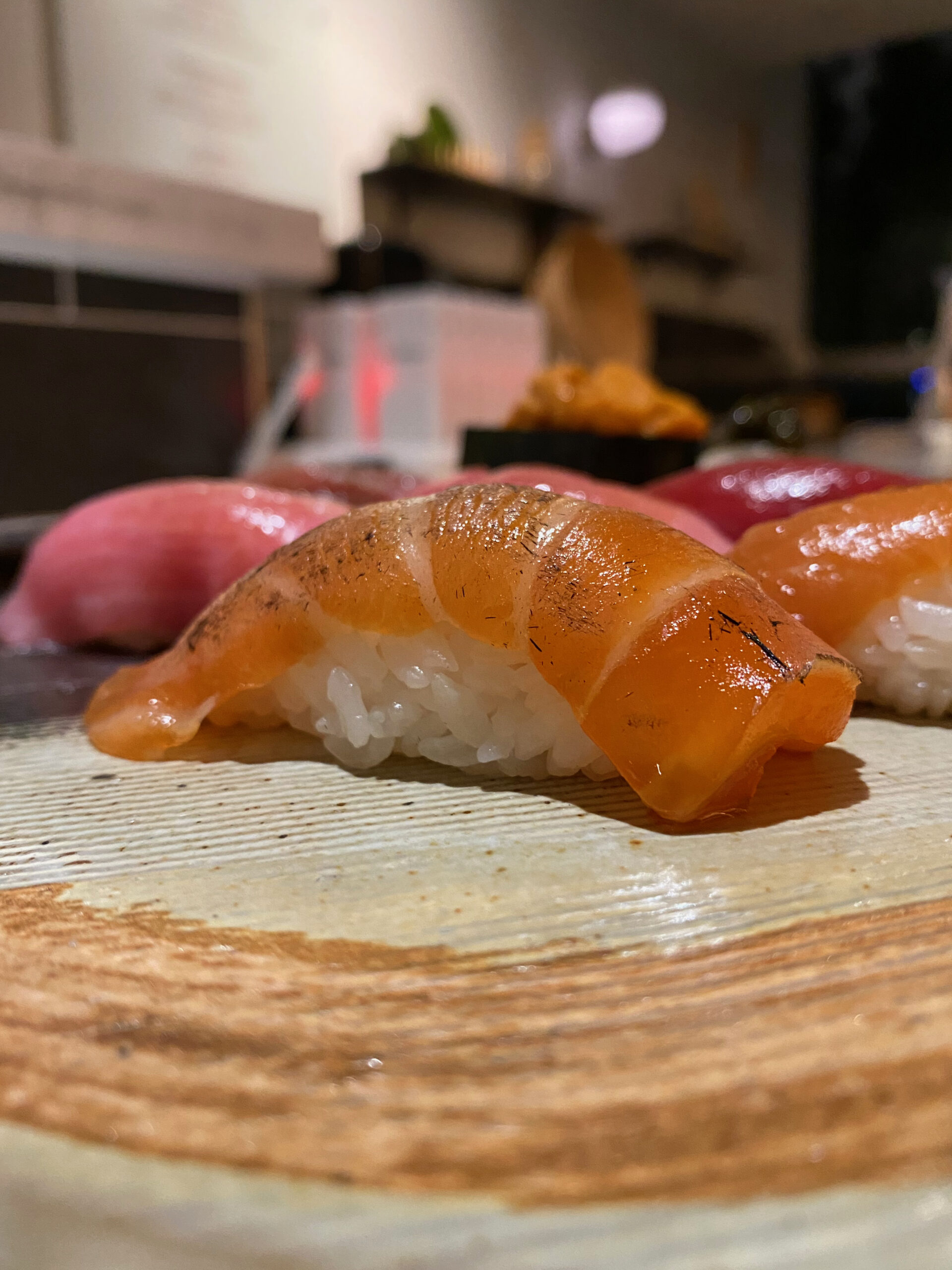 Throughout, Yasu interacts directly with the customers, when they approach the counter to order, when they sit at the high top tables about 15 feet away, and especially when they're happily grazing on their sushi. He's happy to answer any questions, talk about the recent addition to his family (his wife also works at Sushi Yasu Tanaka), or just sling the Temaki (hand roll) below that completes the Omakase.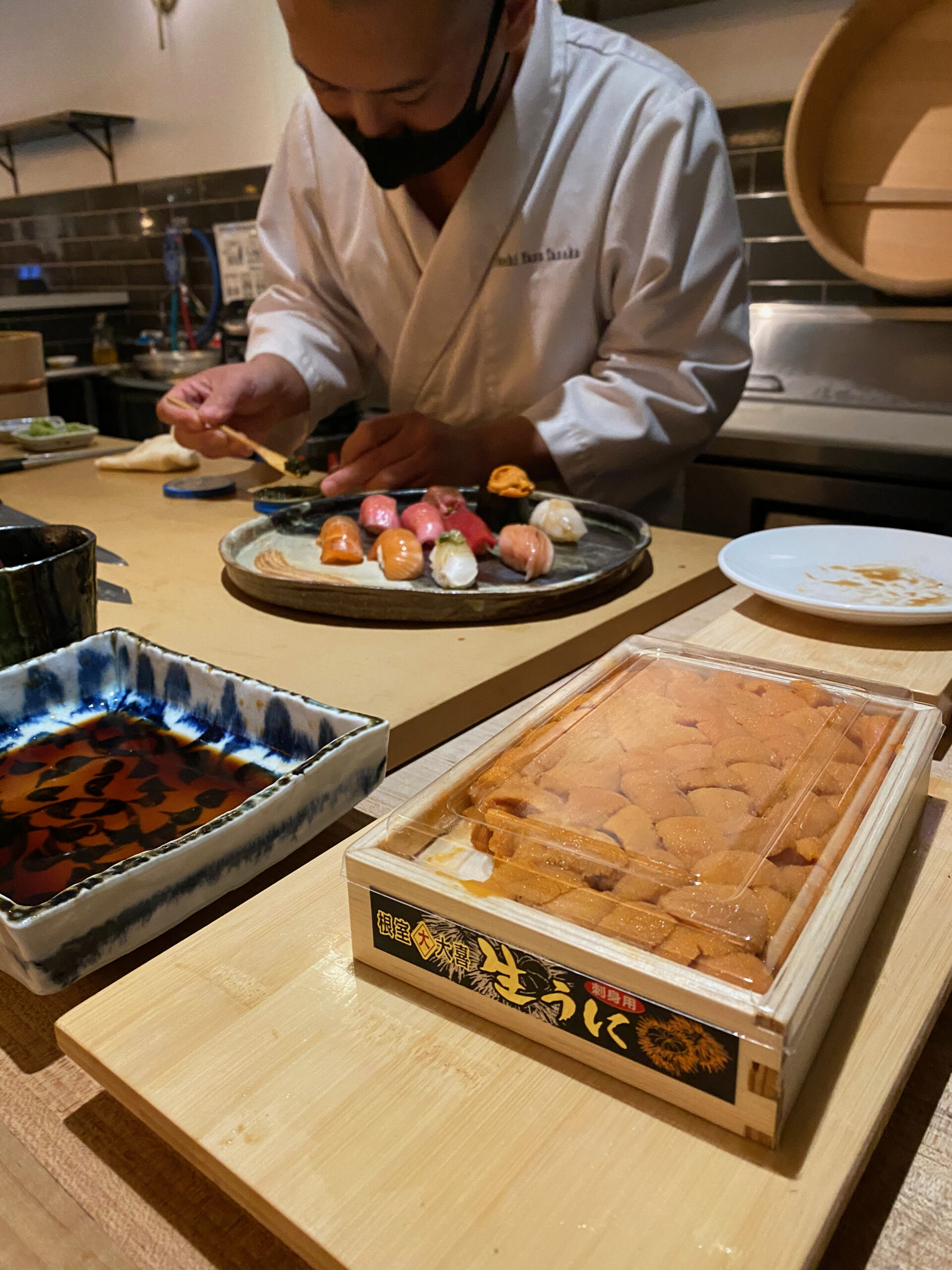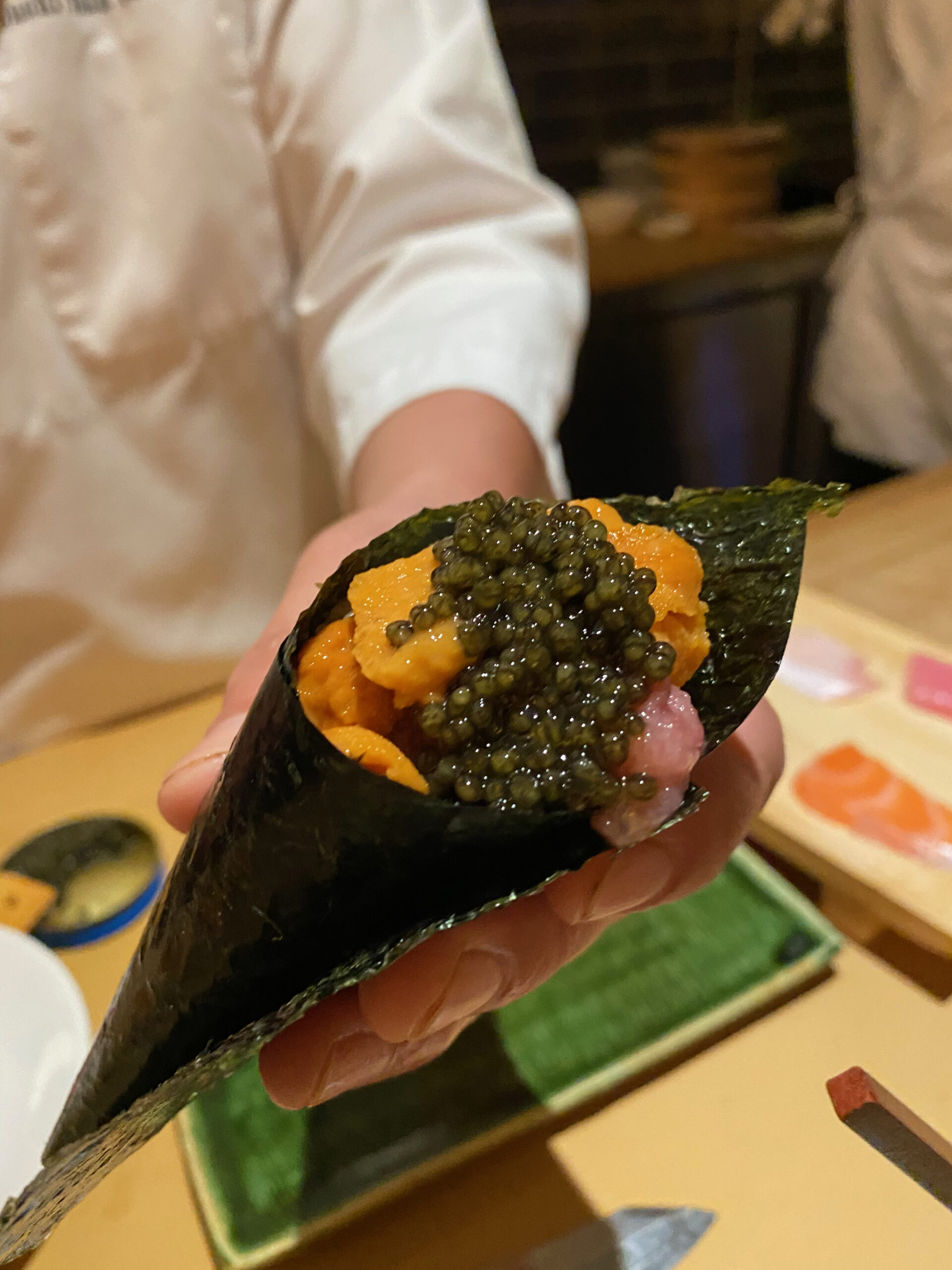 My wife ventured outside the Omakase walls, ordering a Hamachi temaki and spicy salmon makizushi that should hit the spot for the less adventurous. A tip: I always enjoy Temaki – even the more American style, cone-shape – because it comes with more rice, the true bellweather of a good sushi chef.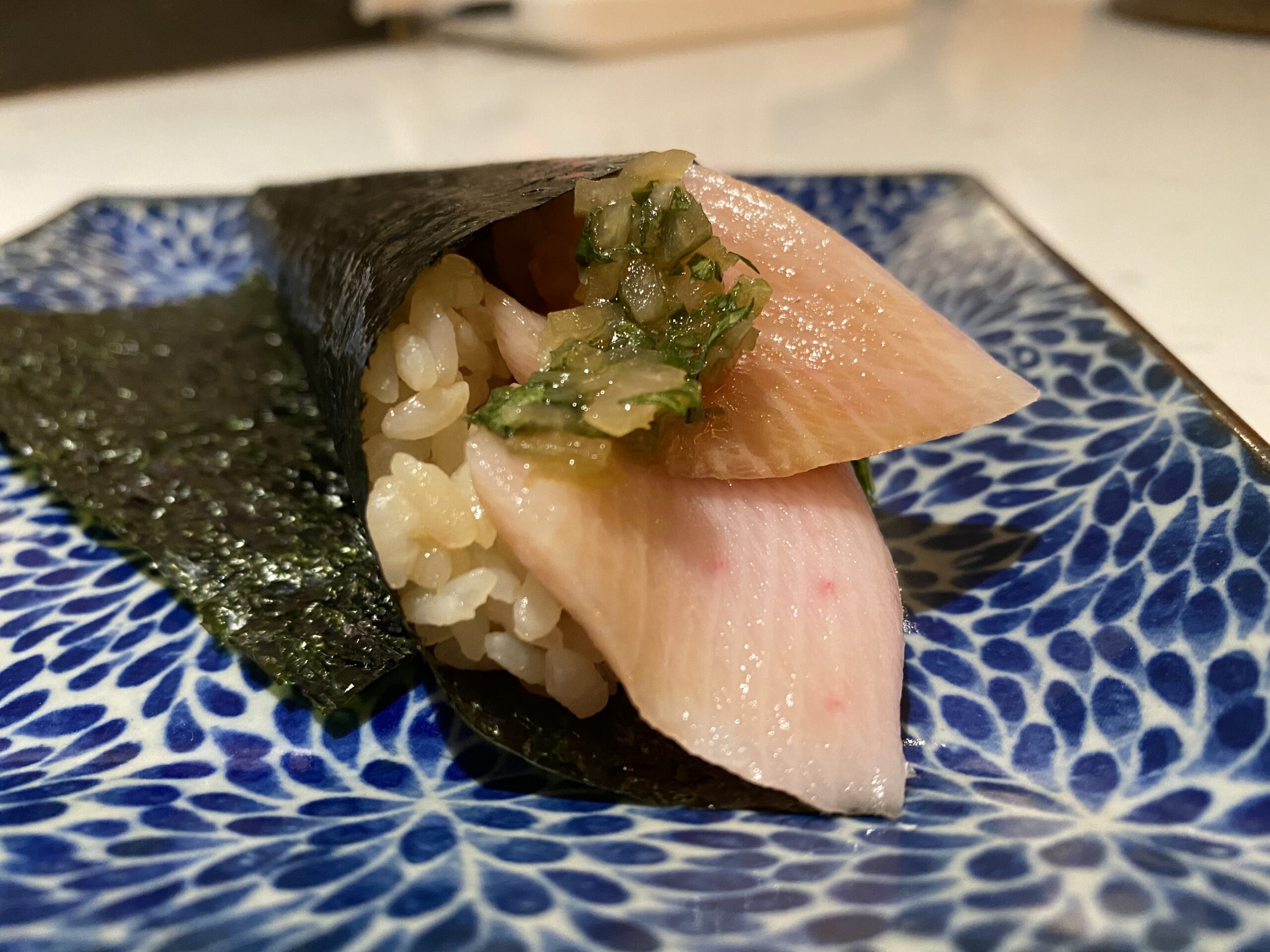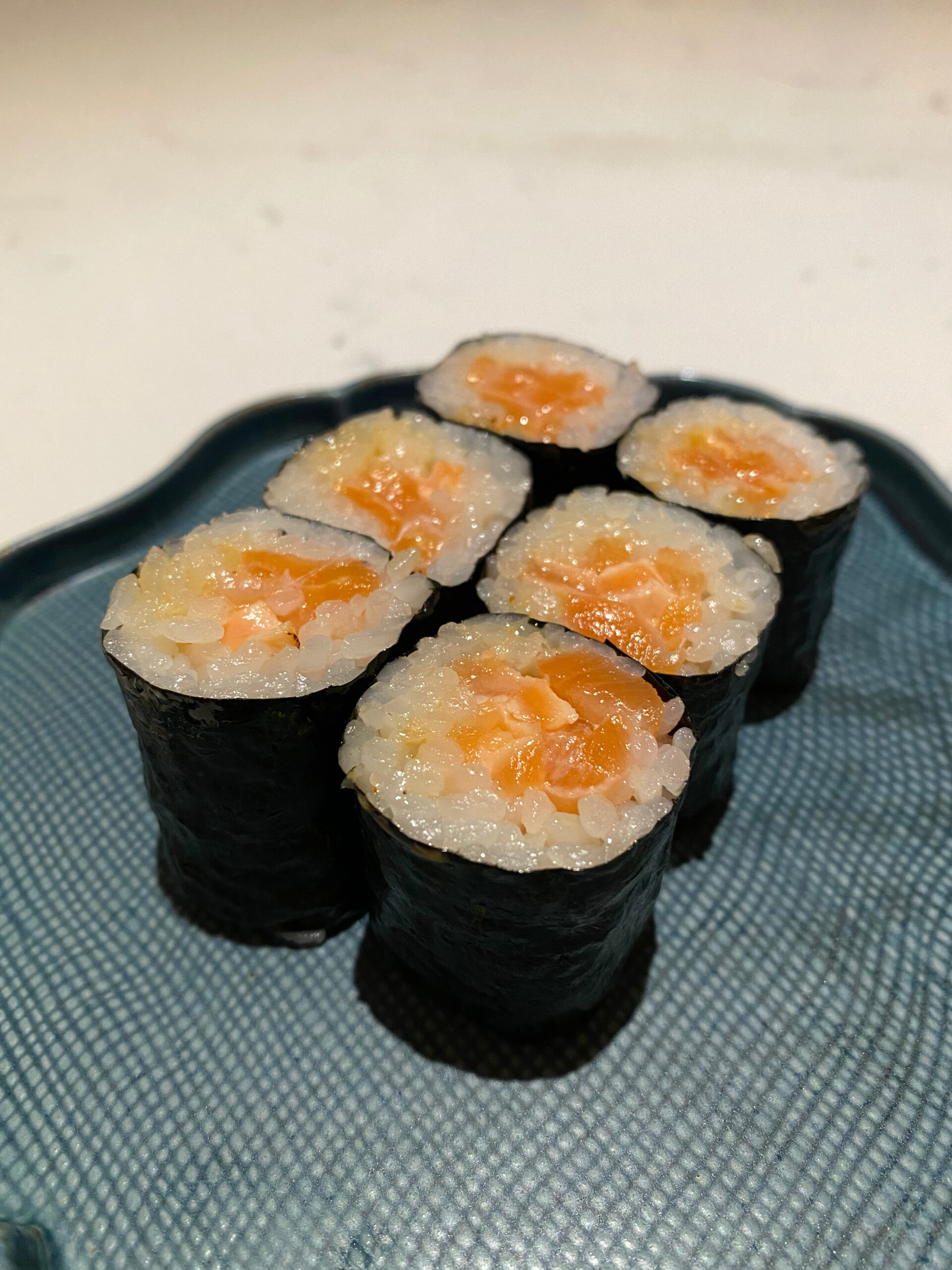 Not only do I wholeheartedly recommend Sushi Yasu Tanaka, I fully endorse opening up copycats around the country. Sushi doesn't need to be an hours-long affair, and in fact, in Japan it's mostly not.
Visit this gem.