There's plenty of things I'm looking forward to in 2021.
First, mathematically speaking, 2021 isn't 2020. So unless another novel contagion surfaces – don't jinx it – we're already collectively ahead. Good for us. High fives. Or elbows, whatever. 
I'm also looking forward to getting back into the sushi game. And by "looking forward", I mean I'm basically Jessie Spano on caffeine pills.
The good news is there's plenty to be excited about sushi-wise in 2021. And because I'm a complete psycho, I've built a list below with some commentary added in. Clearly planning and opening a restaurant in the middle of a pandemic that has decimated the hospitality industry seems hard. So the least I can do is give these warriors some free pub.
I did try to feature a cross-section of cities, but drop me a line at info@thesushilegend.com or on IG @thesushilegend and slide into the DMs and I'll consider adding them in. 
Most importantly, I make zero representations that any of these places will actually be any good, so save your angry emails. 
Thanks for reading.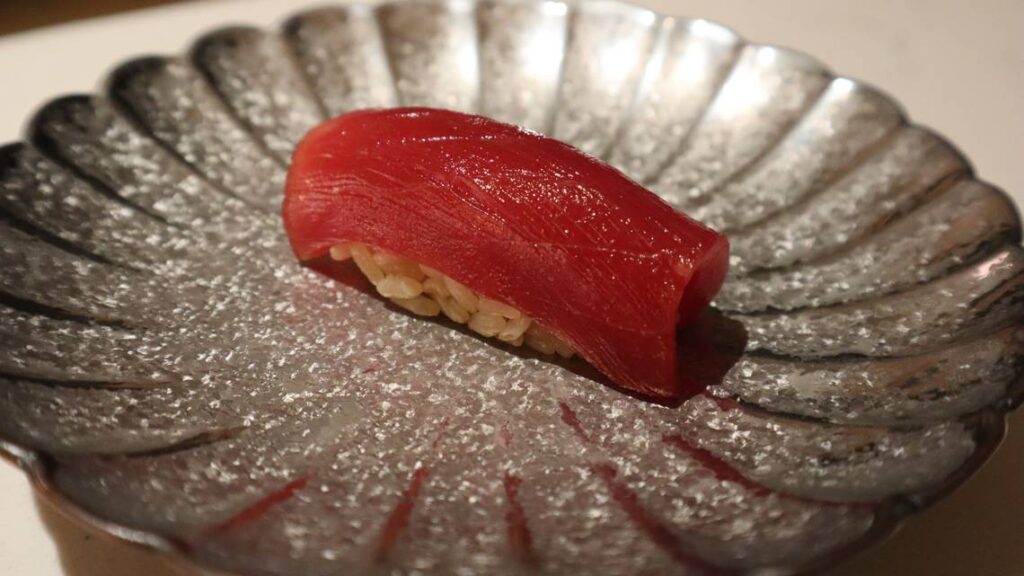 Miami is doing that thing where it tries to tempt my wife and I to move there. It's a neat little trick: take insanely hot weather, add my favourite football team (Dan Marino let's go for sushi) and open some new sushi restaurants. Hard to turn that combo down. Sushi Yasu Tanaka, a small "shop-inside-a-shop" type sushiya, is yet another sign of that trend.
Located inside the Mia Market food hall in the trendy design district, Sushi Yasu Tanaka is the brainchild of a former Sushi Azabu Miami chef. If the early publicity is any indication, this beauty eschews some of the typical Miami over-sizzle to focus on the important stuff – namely the sushi. This is one sushiya firmly on my radar.
Update: I visited and reviewed Sushi Yasu Tanaka here.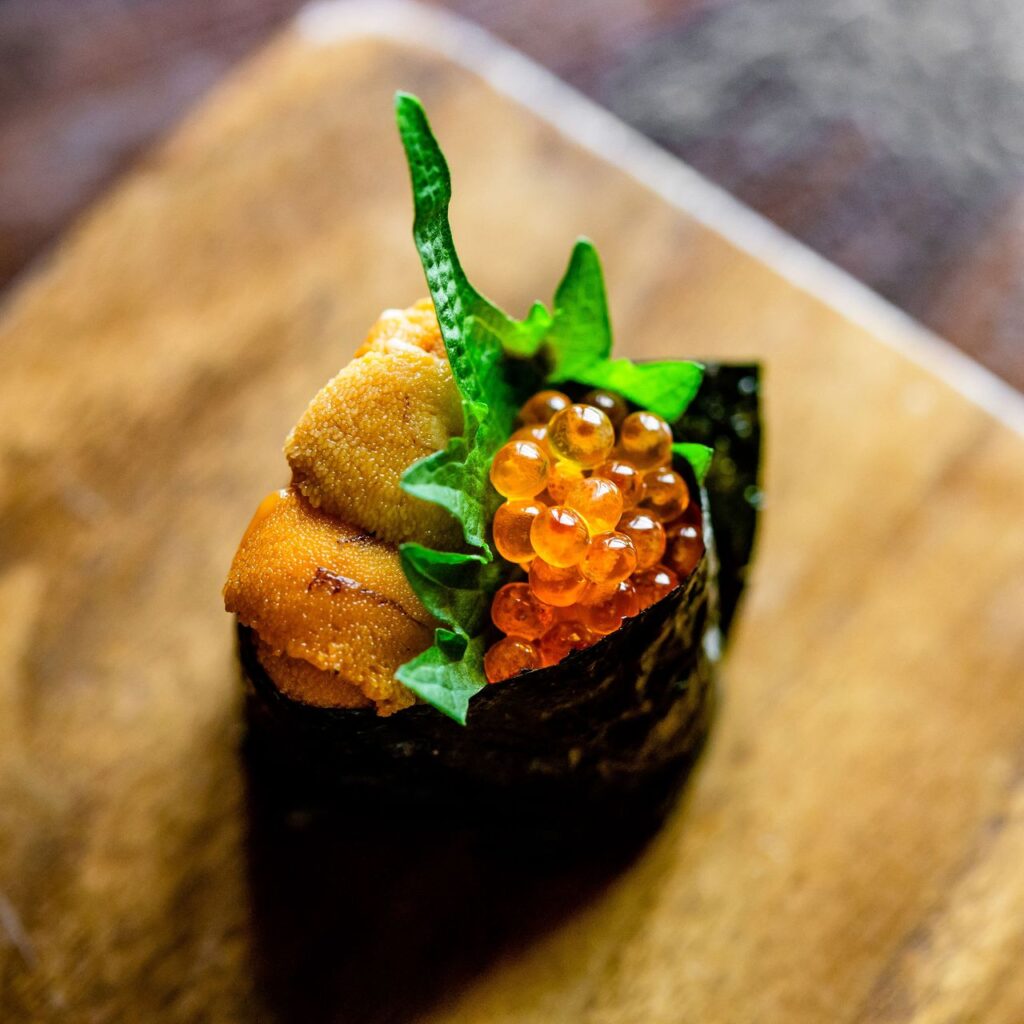 Uchi may be familiar to sushi aficionados who have spent any time in Austin, Texas over the past 20 years. The chef, Tyson Cole, takes the popular concept, a mixture of raw and cooked small plates plus a few different omakase-style options, tweaked it a touch and transplanted it into Miami's trendy Wynwood district. The menu rans the gamut; while it's hard for yours truly to get too excited about 'maguro & goat cheese' (exactly what it sounds like), I definitely have my eyes on 'hamachi nabe' (yellowtail with rice and egg yolk) and 'madai crudo', not to mention the extensive selection of Toyosu-imported nigiri that are surprisingly difficult to find on Miami sushiya menus.  
FYI: Uchi's happy hour actually looks dope, particularly the 2-for-1 sushi and the $85 for six oysters and a half bottle of Krug, which is basically Dom Perignon for people who don't brag.
Update: I visited and reviewed Uchi here.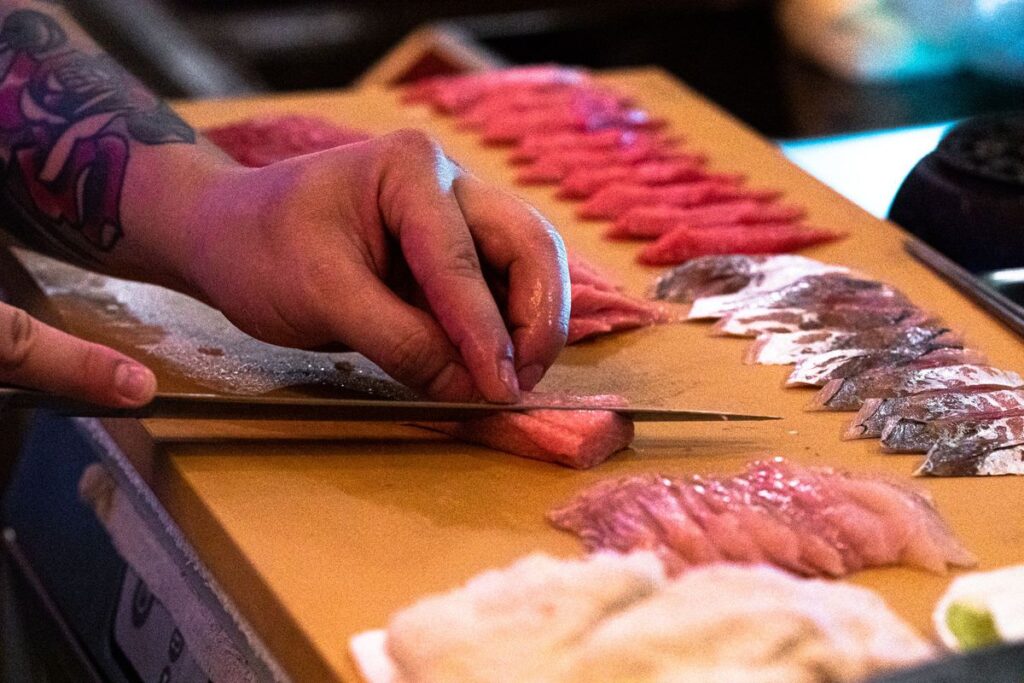 Speaking of Austin, Tsuke Edomae is due to open in Mueller this March, replacing the well-known Kyoten Sushiko. The chef, Michael Che (no, not that one), made his name serving a $29 omakase out the side of a food truck (reminds me of Myumi). That spot, Tsuke Honten, did wild business, and now he's moved onto something more permanent. Don't expect a $29 omakase, but all indications are that the commitment to reasonable prices will continue.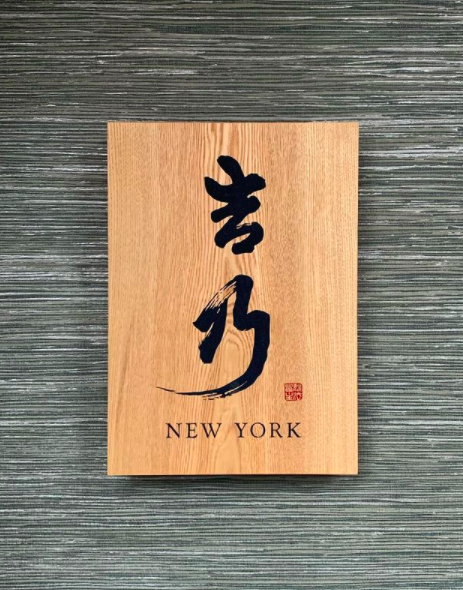 A late addition to the list, but arguably one of the most anticipated, Yoshino is acclaimed Japanese itamae Edowan Yoshida's foray into American sushiya. Yoshida-san had previously spent 30 years in the Japanese sushi game, the last 10 of which was in Nagoya, where he operated Sushi No Yoshino to great acclaim.
That may make his decision to cross the pacific/atlantic (don't look to me for geography lessons) all the more surprising, but not if you're constantly in search of a challenge. As Yoshida himself put it in the fantastic book, Sushi Shokunin, "I chose to come to New York City because it is like taking on the world". Same reason I continue to cheer for the Maple Leafs. 
After a spell guesting at Sushi Noz, Yoshino New York was first scheduled to open in 2020. We all know what happened next. Fall 2021 is the updated landing date for New Yorkers to sample Yoshida-san's first-class Otsumami ("appetizers") in person.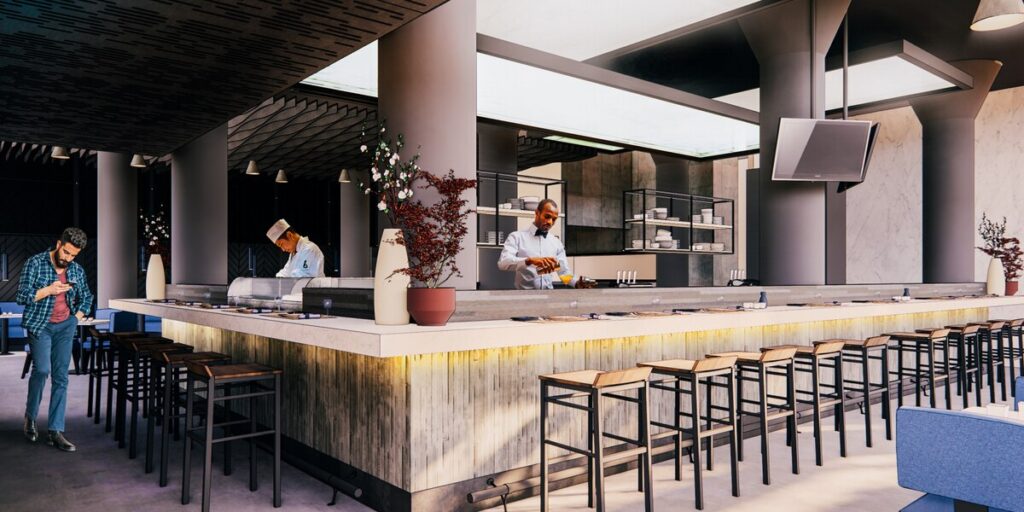 I have no idea if Goma is going to deliver, but it certainly seems ambitious. The head honcho, Dante Boccuzzi, was an executive chef at Nobu, and so the menu will draw on those Japanese-Peruvian influences in the space that replaces his previous restaurant, Chinato. The massive space will apparently house a sushi bar in the middle and tables on the outside. More importantly, if we're in the trust tree, the heart of Cleveland could probably use a few more sushiya. My very scientific research (googling) revealed a barren wasteland.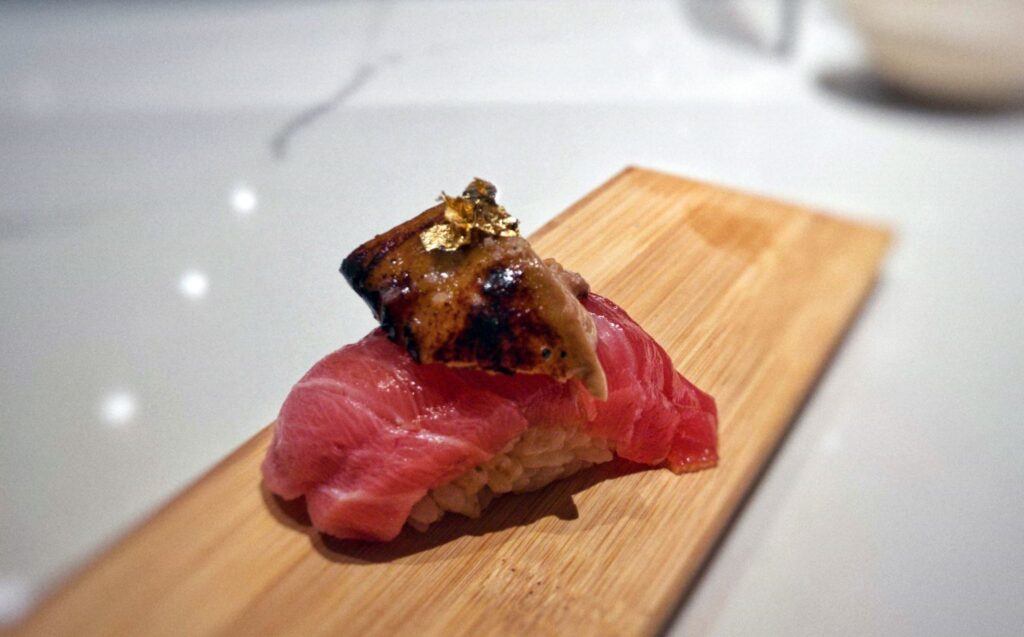 Located behind an unmarked door next to a window of comic books, Hidden Omakase is exactly that; hidden. Japanese-food aficionados from the Houston area may recognize the head chef, Billy Kin, from his time at Blackbird Izakaya, but this is a different concept. Omakase only, $150 per person, and apparently seats at the newly opened sushiya are – to quote an exuberant Yelp reviewer – harder to get than a COVID vaccine.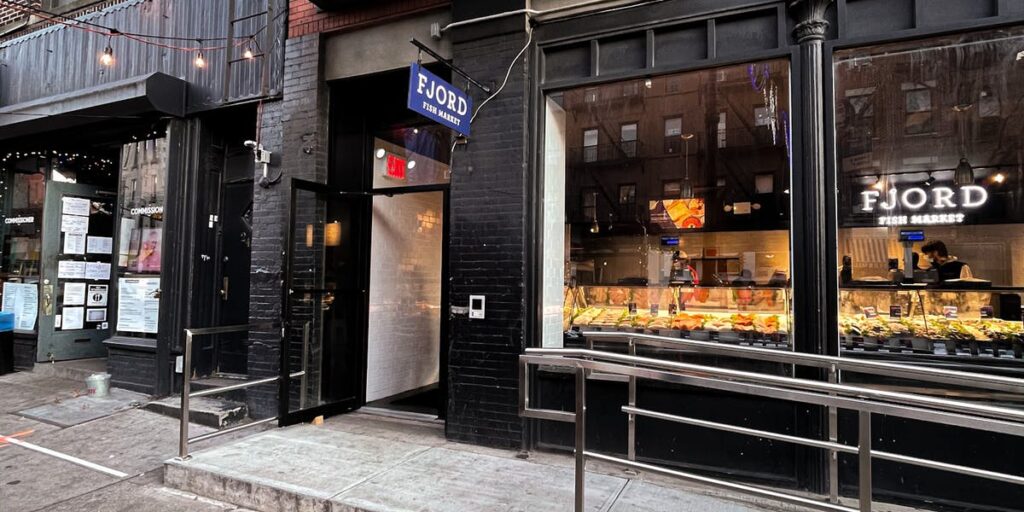 I'm cheating a bit here, as Fjord isn't technically a restaurant, but my website, my rules. Fjord follows a concept I absolutely love – hello Taros – a fishmonger that doubles as a sushiya, and blasts it out. The New York City outpost in Park Slope is their 6th location (and first in NYC), and offers traditional seafood plus what looks like a sweet sushi menu heavy on Maguro, Sake and Hamachi. Sushi prepared next to Seafood being sold just hits differently.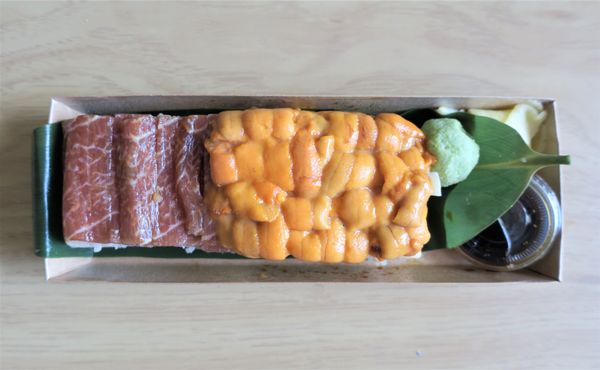 Forget nigirizushi – Bara Chirashi is about as beautiful a dish as the culinary world offers. So the second I saw the promo pic  from Bentos, a new sushiya in Koreatown, I was hooked. That beauty, aptly named "The Bentos", checks in at a cool $87, but the 'Tekka' (maguro-heavy) or 'Salmon Ikura' are priced at a more reasonable $32. Bentos also offers a unique mix of oshizushi (pressed) and Bo Zushi (stick mold), and seems like a wonderful new addition to one of my favourite neighborhoods in Manhattan.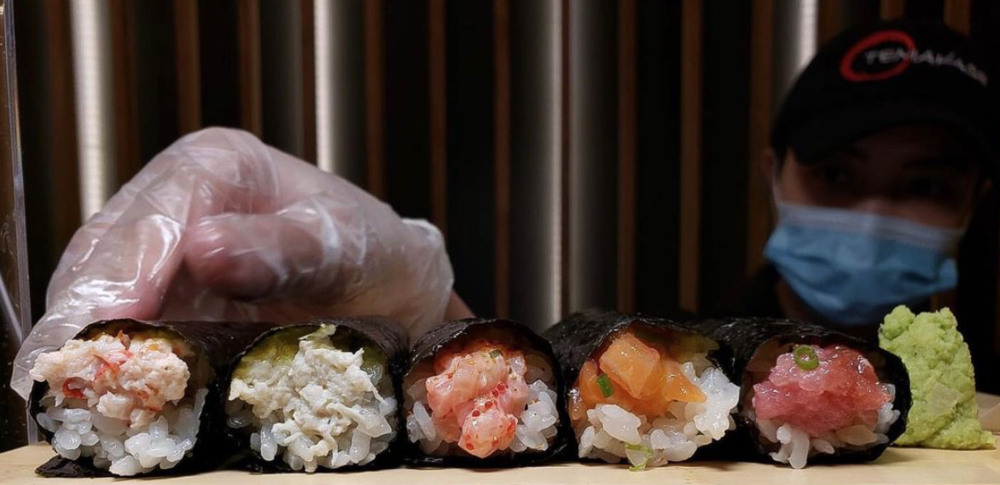 Three spots from NYC may seem like overkill, but that's just a symptom of a relentless surge in sushi restaurants that started in 2016 and has shown zero signs of slowing down. In this case, a new spot that dubs itself "handroll heaven" is making this list, especially when the other handroll-focused options in NYC are either a massive letdown or incredibly overhyped, MakiMaki not withstanding. Don't sleep on the Maki here either, priced between $17 and $27 for 4 total rolls.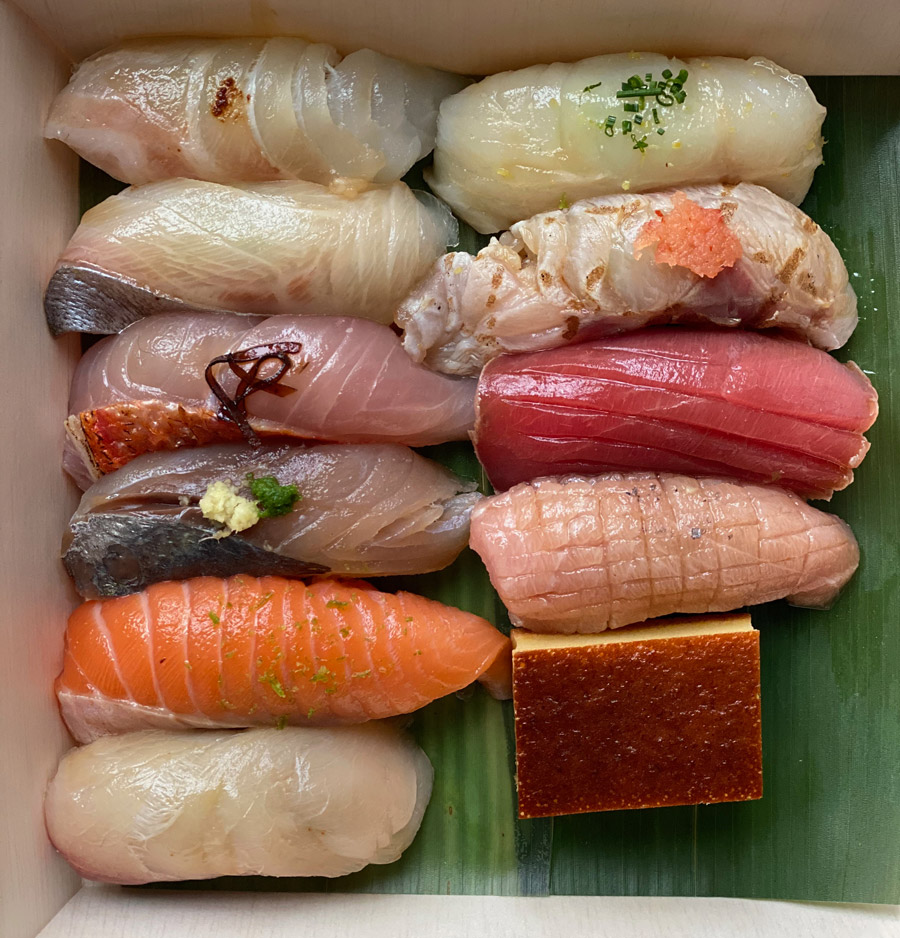 Mujo is a pandemic-baby, a pop-up that sprung-up at Atlanta's Cooks & Soldiers, run by the same hospitality group. Mujo has garnered some acclaim for the quality of it's take-out offerings, which expanded to a limited dine-in omakase. Come the summer of 2021, Mujo will morph into omakase-only at a dedicated spot close by, serving a 15-seat sushi bar a menu that will range between $100 and $200. Atlanta is a growing, culinarily diverse city that deserves excellent sushi options, so hopefully this delivers.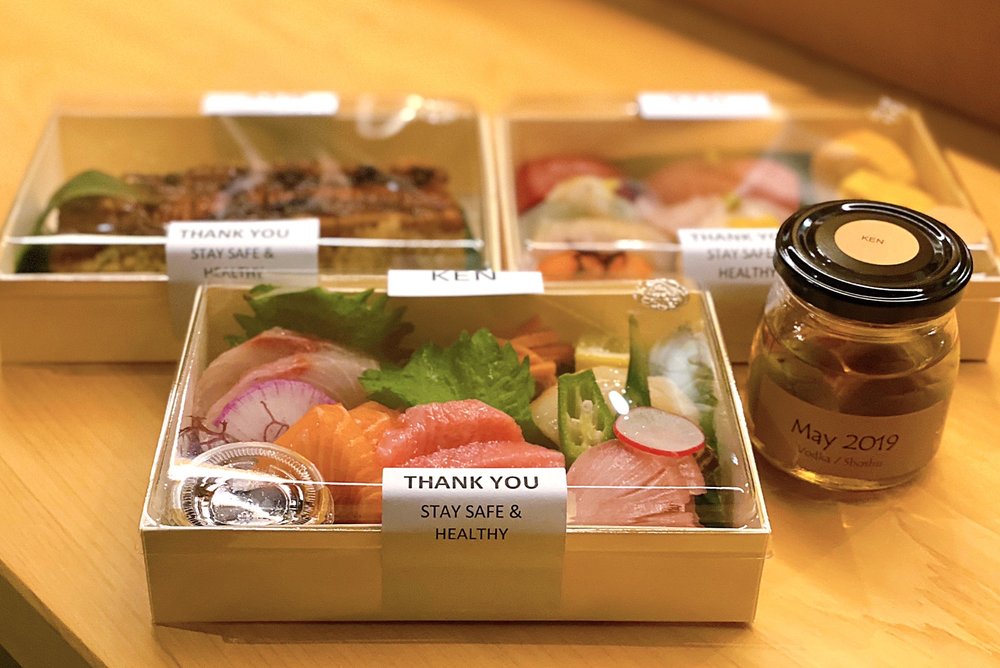 Through all the long, arduous research I did for this blog, no place caught my attention more than Ken. Ken is the brainchild of Ken Ngai, formerly of Kusakabe, a Michelin-starred SF sushiya (Kusakabe-san himself blessed the move). Early pictures indicate dazzling sushi, inside a tucked away space with minimalist interiors and a chef that runs the joint and slaps "thank you, stay safe and healthy" on each takeout box. If that reminds you of anything, it should – so many wonderful sushiya (and restaurants) exist outside the travel magazine-fancy website-influencer-expense account lifecycle. Ken seems like one. There's no published menu yet, but some digging indicates pricing of $48 for a takeout Omakase (order via google forms!), with in-restaurant dining to come soon.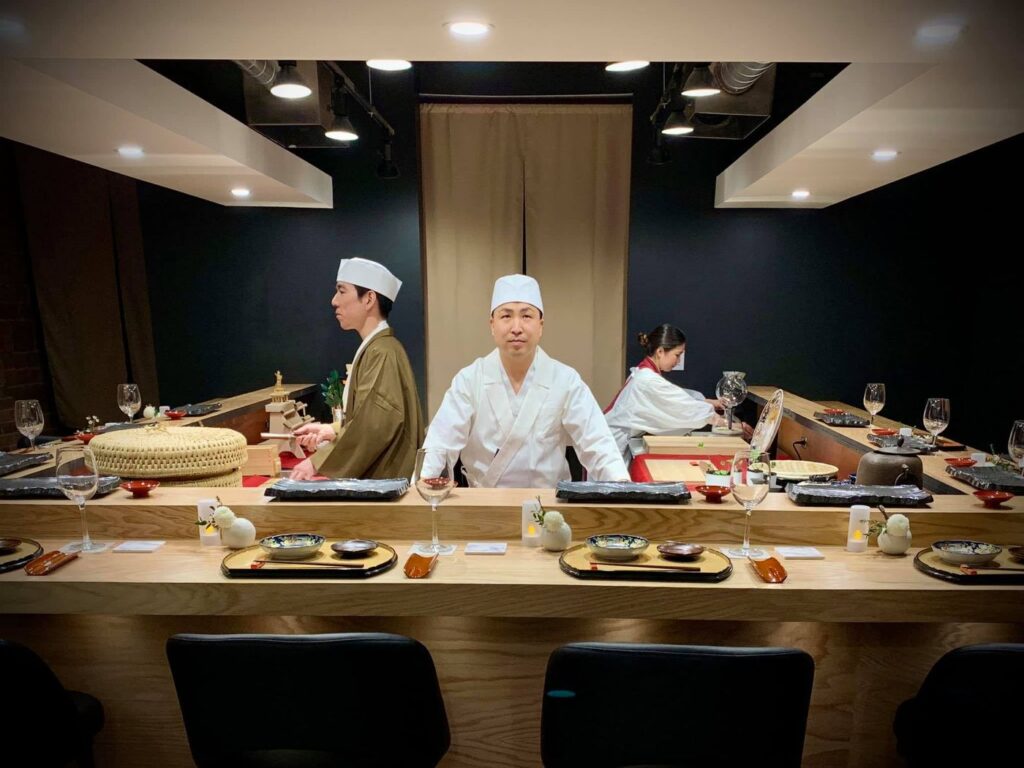 Plenty of people have likened a wonderful omakase to a show, but Chef Takuya Matsuda might be the first to compare his sushiya to Cirque Du Soleil. It doesn't hurt the comp that like Cirque Du Soleil, Okeya Kyujiro, Matsuda-san's new spot in Montreal, originates in Quebec, though Okeya Kyujiro boasts of fish acquired from across the planet. For now, the sushiya – like so many others – is limited to takeout options only, ranging from $45 (for Orizume Sushi, 18 nigiri/maki) to a $220 Party Tray (50 nigiri/maki).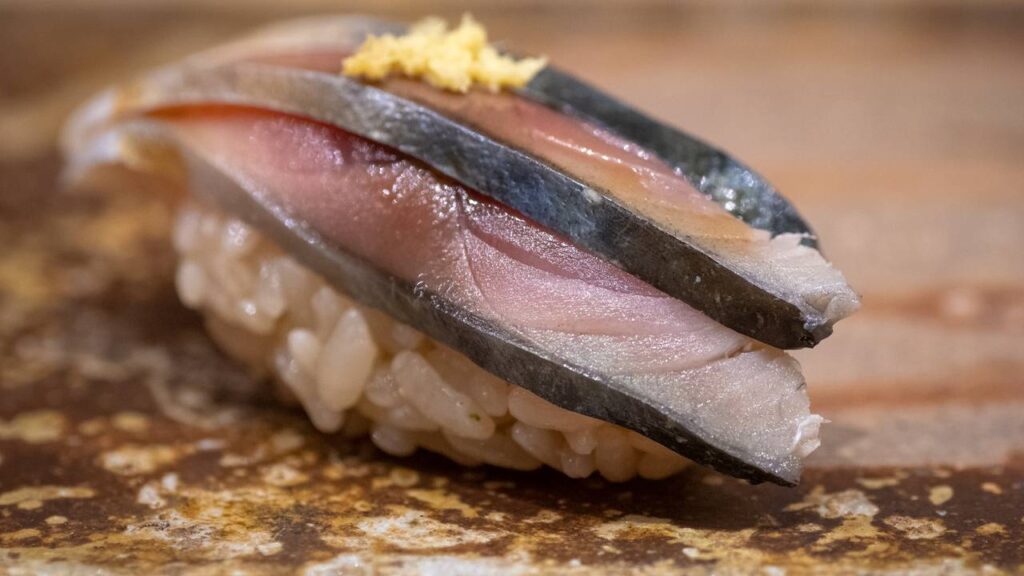 As the real estate prices in Toronto surge out of control (even with a pandemic), I think you'll start to see some of the city's most innovative and reasonable sushi options spring up in areas like Scarborough, already a food-destination to keen eyes. Sushi Nishinokaze, which has started/stopped a few times because of lockdown restrictions, is a great example. The restaurant is currently takeout only, offering Bara Chirashi ($45) and Bento Boxes ($35-$80), but hopefully they'll be fully open by mid-2021 and serving their planned 14-nigiri omakase ($150). Early reviews point to the quality of the ingredients. Seeing a Hokkaido-centric Bento, filled with Kegani (hairy crab) and Ikura (salmon roe) and offered for takeout at $80, gives me hope those reviews are accurate.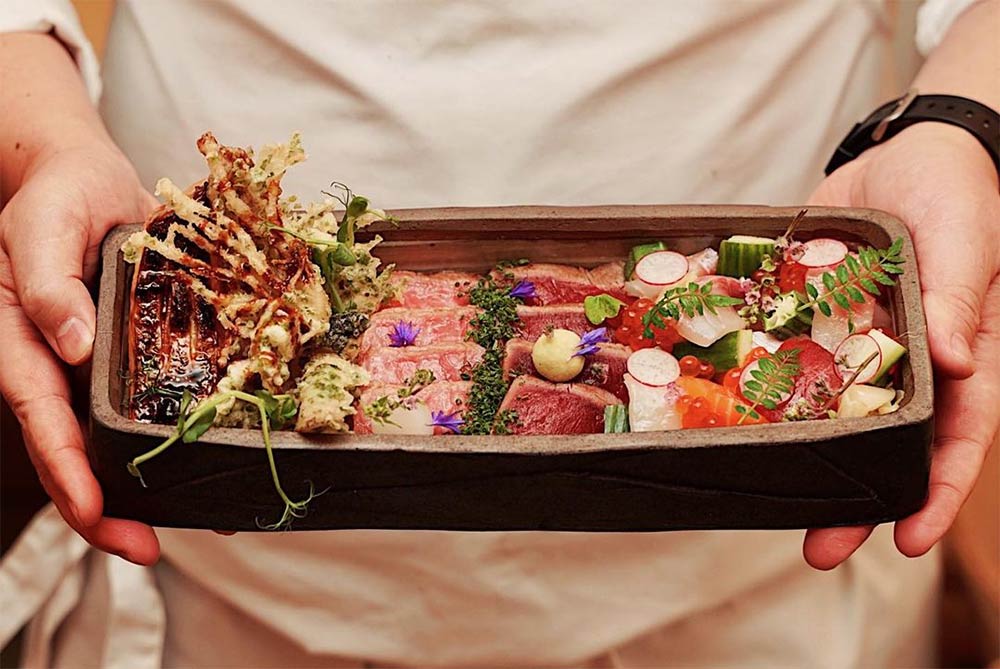 Sumi Sushi in London's posh Notting Hill neighborhood is the latest sushiya from Endo Kazutoshi, the Itamae behind Endo at the Rotunda, his Michelin-starred spot on the 8th floor of a Shepherd's Bush building. Spot 2 aims to be a touch more relaxed, though any dichotomy will be more obvious once Sumi opens. For now, it's takeaway/delivery only, featuring a range of boxes (including a beautiful Bara Charashi) up to 45 quid (little brit slang).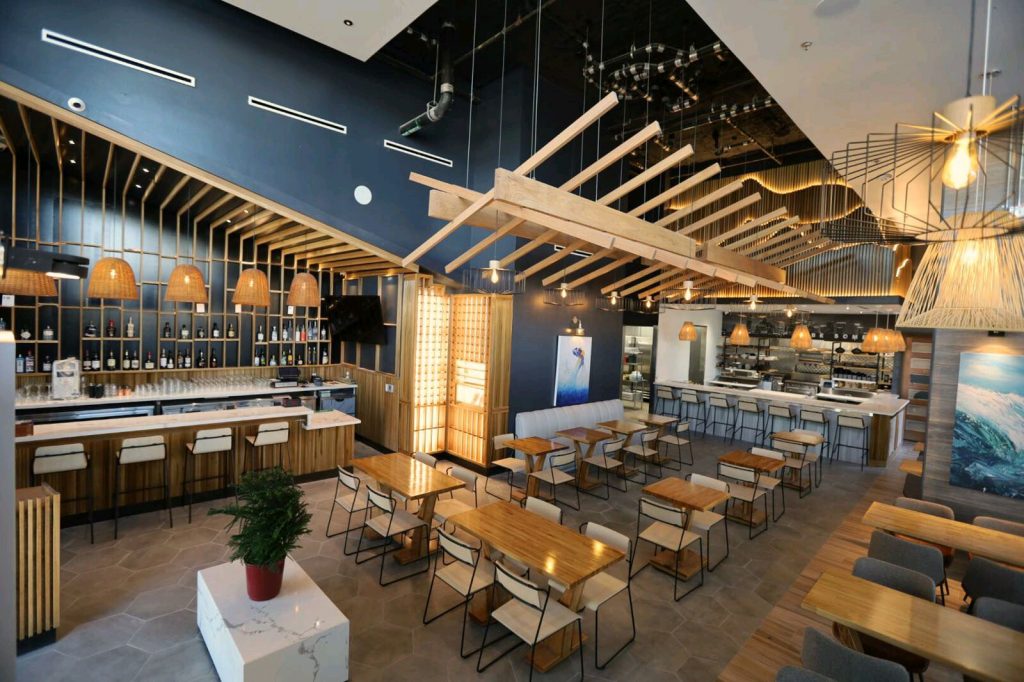 Houstonians will recognize the purveryor of Kanau Sushi as Mike Lim, formerly of Tobuio in Katy, Texas. This new spot in Drewery Place is in a different location – central Houston's midtown – but the focus on raw fish remains. Kanau's headline is the $150 omakase, though the menu has no shortage of a la carte options for anyone not inclined. As someone who has never turned down a sampler of anything, the Uni (3x), Maguro (3x) and Salmon flights all caught my eye.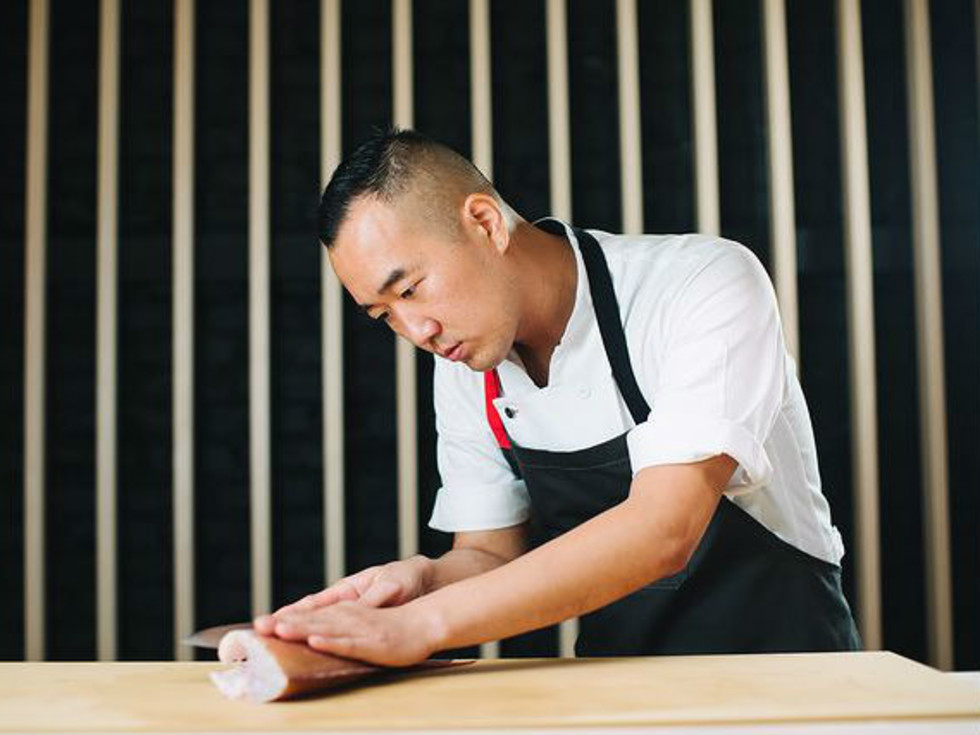 Stoked to see Fort Worth, Texas on this list, especially given the size of its population (900k) compared to solid sushi options. The reason for its inclusion is Shoyo, an omakase focused spot from Jimmy Park, ex of Nobu, who aims to bring – and I quote here – a "New York vibe" to his sushiya. I'm not sure what that means exactly, but looking forward to finding out. Menu TBD.