The sheer volume of sushiya in this city – approximately 745,000 at last check – means you don't have to spend your paycheck going to a Michelin Star restaurant if you don't want to. Which is perfect, because the question I get the most – far more than, "What makes you the Sushi Legend?" (hint: it's the name of the blog, not me) – is "Where I can find a reasonably priced Omakase in this city?" Well kiddos, you're in luck. I've collated a bunch of my favourites that are under the arbitrary amount of $100 below. No particular order. Think I missed any? Drop me a line at info@thesushilegend.com or follow me on Instagram at @TheSushiLegend and slide into the DMs.

Thanks for reading.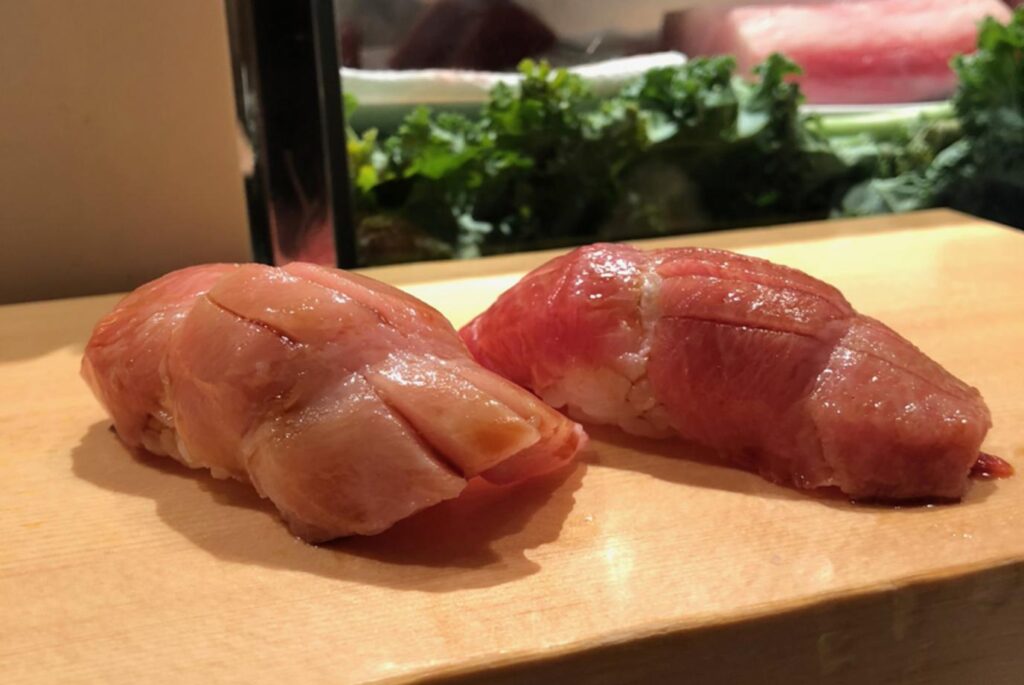 Before Uogashi was a gem on West 51st street, it was a gem in the East Village, well-liked by many, including yours truly. That was, however, until a brutal October 2018 fire left its former home completely unusable. The midtown west version is the successor, despite the bizarre absence of that fact anywhere on the internet.
When I first made this blog, all of Uogashi's Omakase options were under $100. As of 2022, it's strictly their table-serviced version at $95 (counter is $185 or $135). That said, the quality is so high here, it stays right at the top of the list. $95-$185.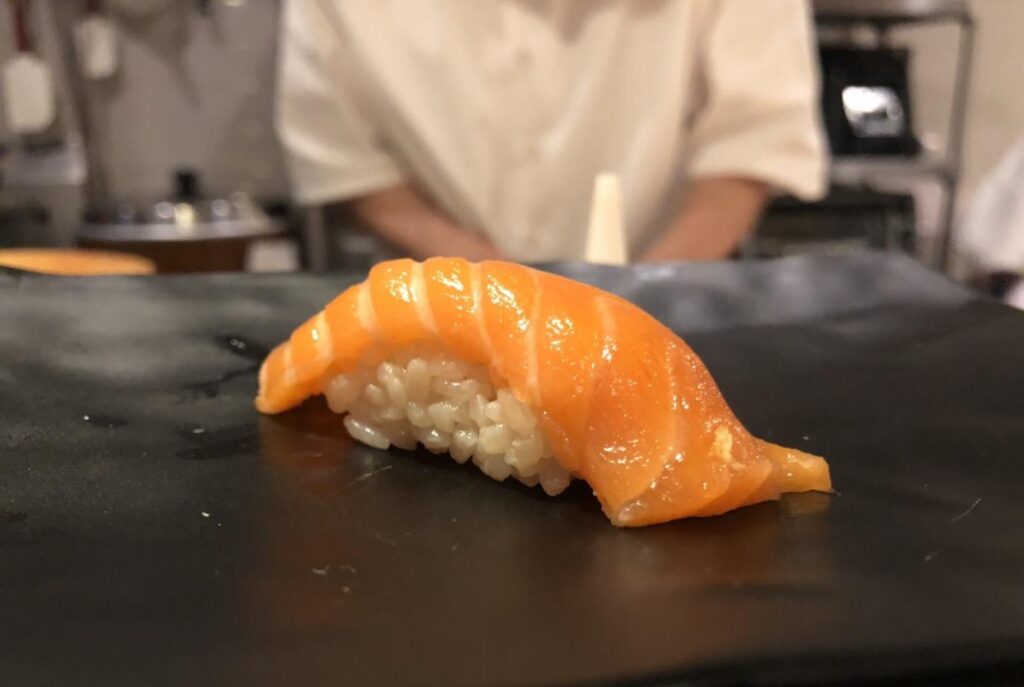 You'd be forgiven for being surprised about Uotora's location. A small nook in a subset of Crown Heights in Brooklyn, it resides in an area not exactly known as a culinary hotbed. Or it wasn't at least, until recently, when soaring rents in Manhattan, Williamsburg and Long Island City have pushed some of New York City's true tastemakers further (or farther?) outside the city's center. This isn't the place for massive restaurant groups or celebrity chefs with venture capital funding. It's for people like Hiroyuki Kobayashi and Atsuomi Hotta, two experienced New York City sushi chefs, who've finally decided to push out on their own and open a sushiya in more reasonably priced real estate. $95.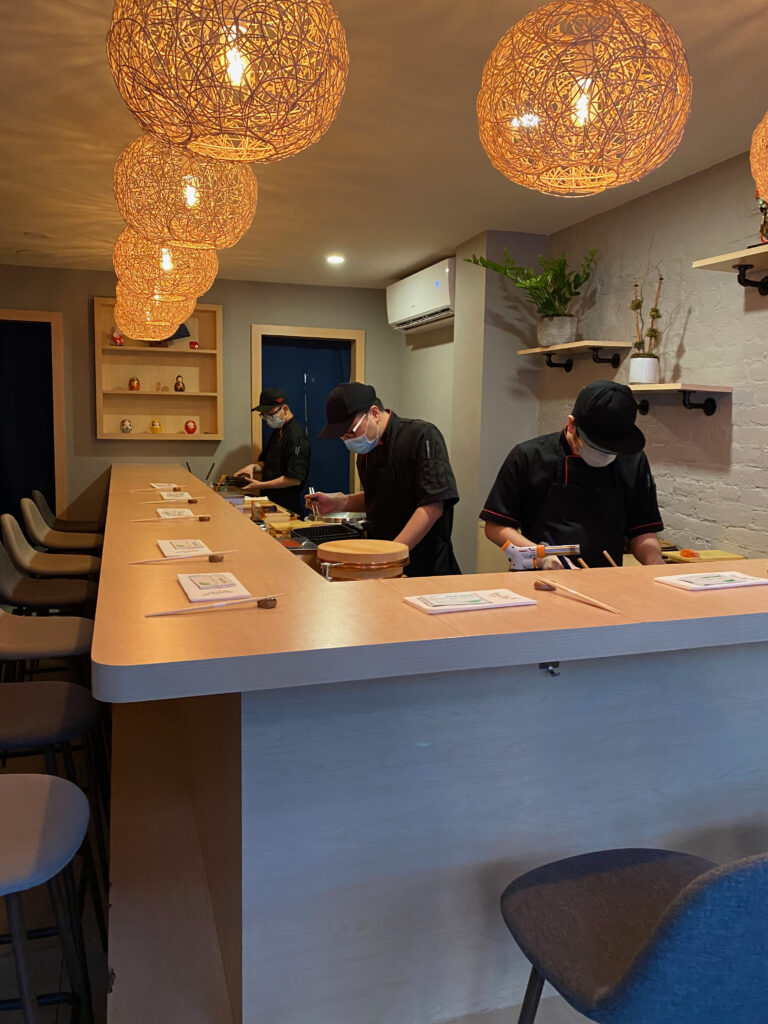 With the rise of the $300+ – or $400+ – sushiya, $85 doesn't seem so bad. Sometimes, of course, the reasonably priced 
Omakase
 comes with a catch (pun completely intended). And yet, with Sushi Kai, there isn't one. Opened in 2020, it's quickly gained a loyal following among residents for its quality and price. 
It serves as an entry level Omakase. You probably won't see any tourists. Truly upsetting. Or any true sushi snobs (though if that's you, please reconsider giving it a try). 
But for first timers/couples/people dining with friends, you can't go wrong.
$85.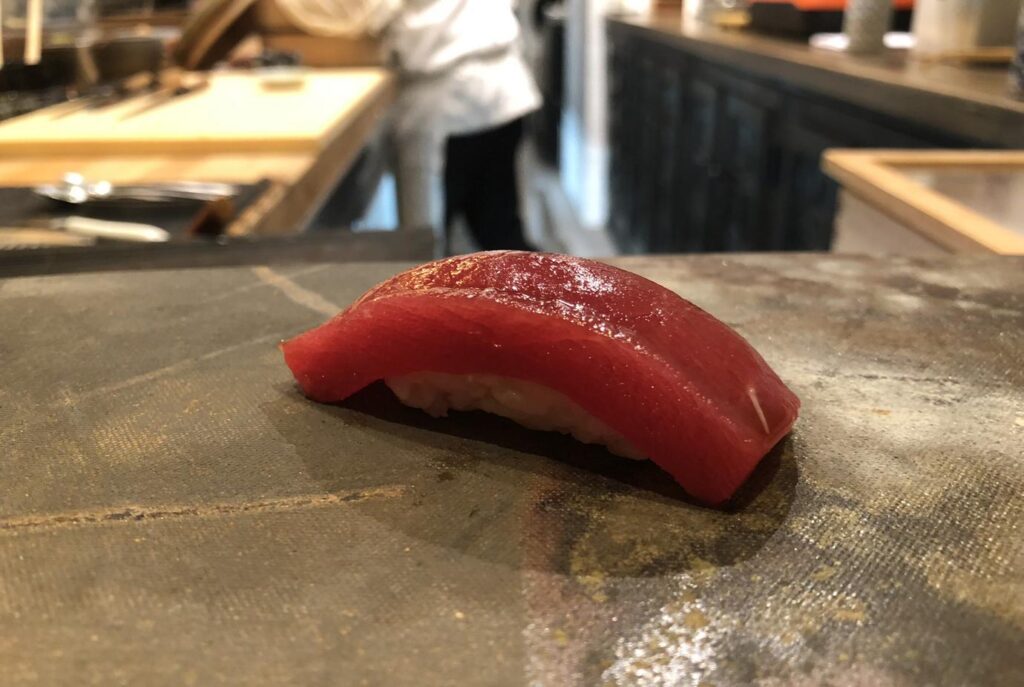 It's easy to forget that despite the massive proliferation of intelligent sushiya in New York and the broader continent, there's still a large number of people that think a communal dorm shower like Zuma represents good sushi. Fairly certain that a Venn diagram of those people and the folks that think "Omakase" and tasting menu" are synonymous is probably just a circle. That said, I was still caught off guard when, at Sushi Kaito, a 2-year old, omakase-only sushiya in the Upper West Side, two erstwhile individuals entered looking for a menu, and then argued when told there wasn't one. To their credit, ​the wonderful staff and management handled the situation calmly; not surprising, because Sushi Kaito is, above all else, an extremely warm and welcoming sushiya that takes on the character of its family-heavy neighborhood.
Owned and operated by Yoko Hasegawa, Kaito is an intimate, 12-seat sushi counter that sources much of its fish for the three nightly seatings directly from Japan. My 90 minutes there alongside a buddy felt more like eating in my cousin's living room than a $125/per person sushi temple. And as an added plus, it happens to have a website that puts mine to shame (seriously, check it out and drool).
Full review here.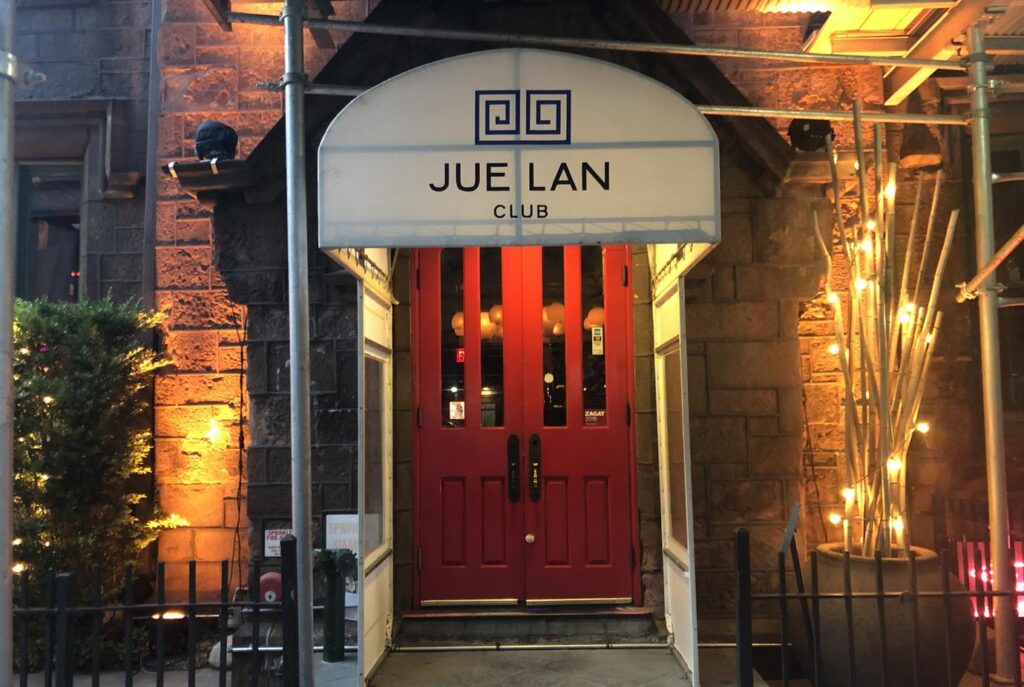 Chef David Bouhadana's latest venture, Sushi by Bou (which theoretically you are here to read a review of), certainly covers all the familiar beats. Bouhadana – or as the locals call him, "Chef David" – is still relatively young by itamae (czar behind the bar) standards, but he's been through a lifetime of headlines. He first rose to relative fame at Sushi Dojo, where he eventually ran afoul of New York City's department of health because of his (correct) refusal to wear gross plastic gloves while doing something that people have been doing without them for centuries. $50.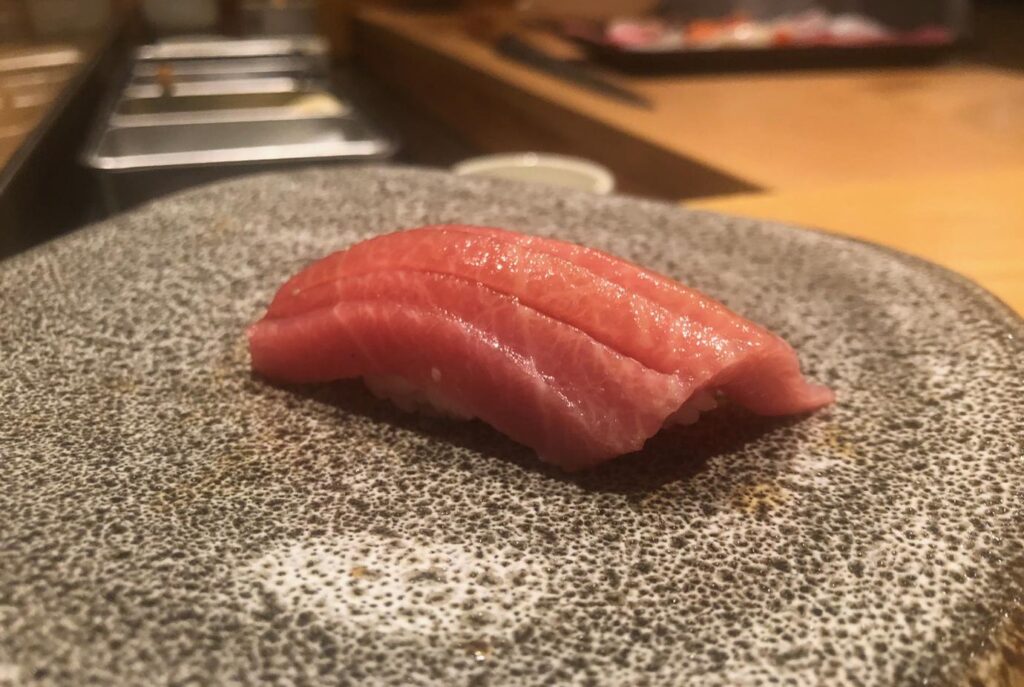 Zawa Japanese is a delightlful marriage of neighborhood sushiya and an "open door omakase", a term I literally just made up. To wit, my first time at the 7 seat counter had three people: yours truly, a father and his daughter (introduce your kids to different cultures please!). 
Of all the sushiya on this list, none has suffered more from a lack of media attention than Zawa. As far as I can tell, it hasn't been reviewed in the Times, on Eater or really any major publication or blog in New York City.  $75.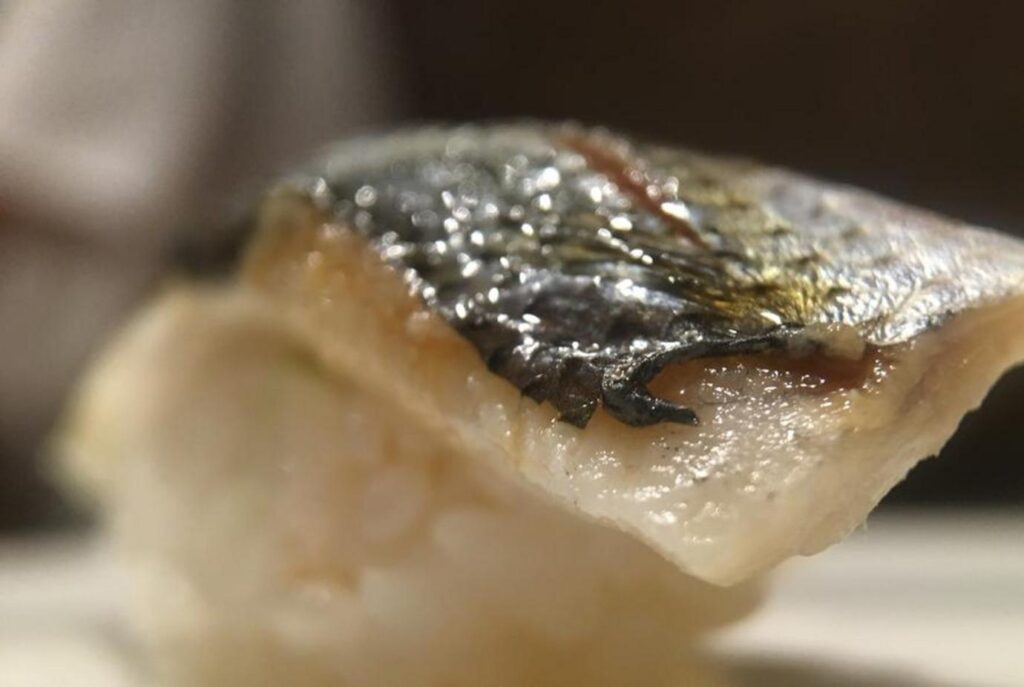 Daizen is a fantastic, small sushiya (google calls it a "nook") in Long Island City. Certainly a trek from Manhattan, but despite some issues finding the hidden restaurant, it provides affordable sushi with diverse features with a beautiful brick backdrop. It's also fair that a sushi restaurant with intense fish – but not an intense atmosphere – is perfect for Long Island City, an area of Queens that Wikipedia describes as known for its "rapid and ongoing residential growth and gentrification" (true story). $85.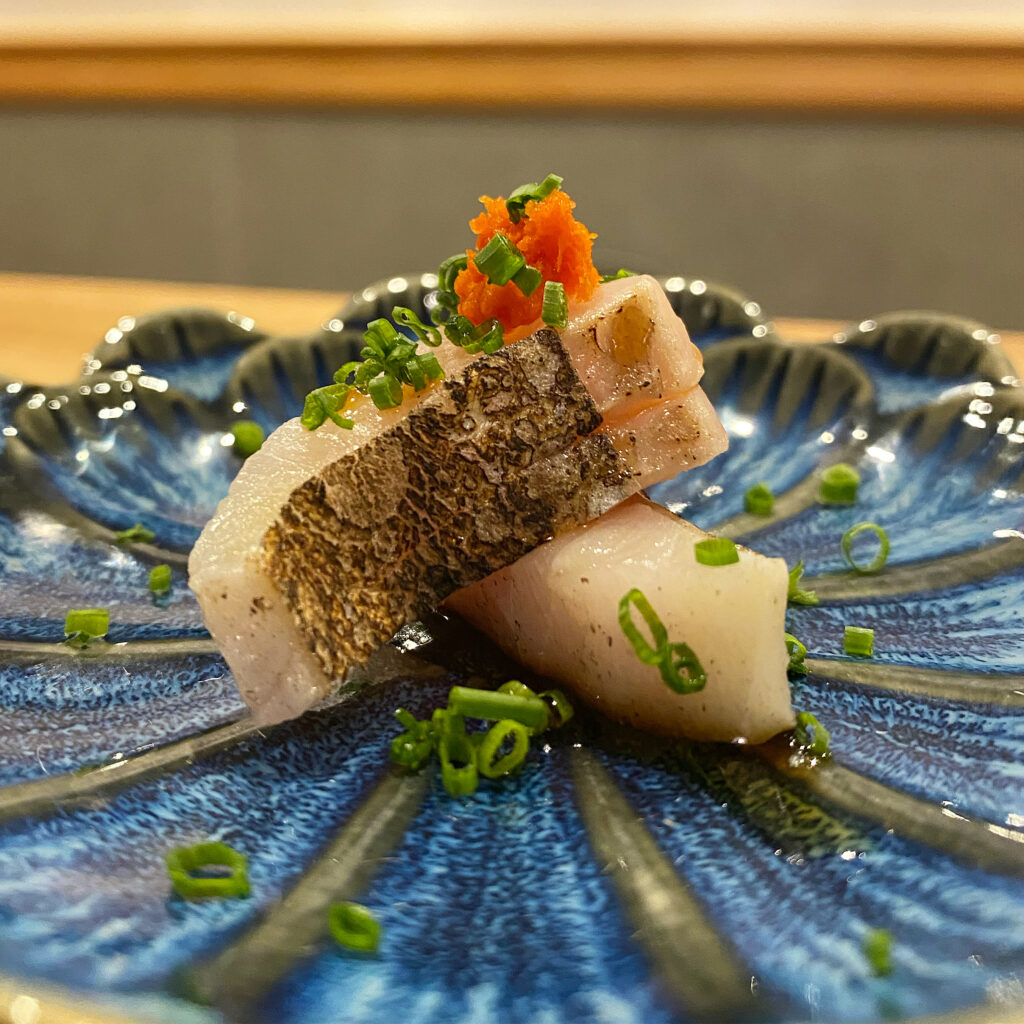 I knew right away that I would like Mojo Omakase. How much of that stemmed from the Lane 8 music playing when I arrived?  If we're being honest, a lot. If you've seen my "work" on TikTok (follow me to feel alive), you'll already know that progressive house music is my ambrosia. My nectar. It rivals Celine Dion for "best writing music", and really, Celine is only on there because she's a Canadian icon.
Fortunately, judging a book by its cover worked out pretty well. Mojo's a relative newcomer to the West Village sushi scene, but already has filled a critical niche; Affordable omakase, at the counter, with offerings that aren't the typical salmon-tuna fare. $95.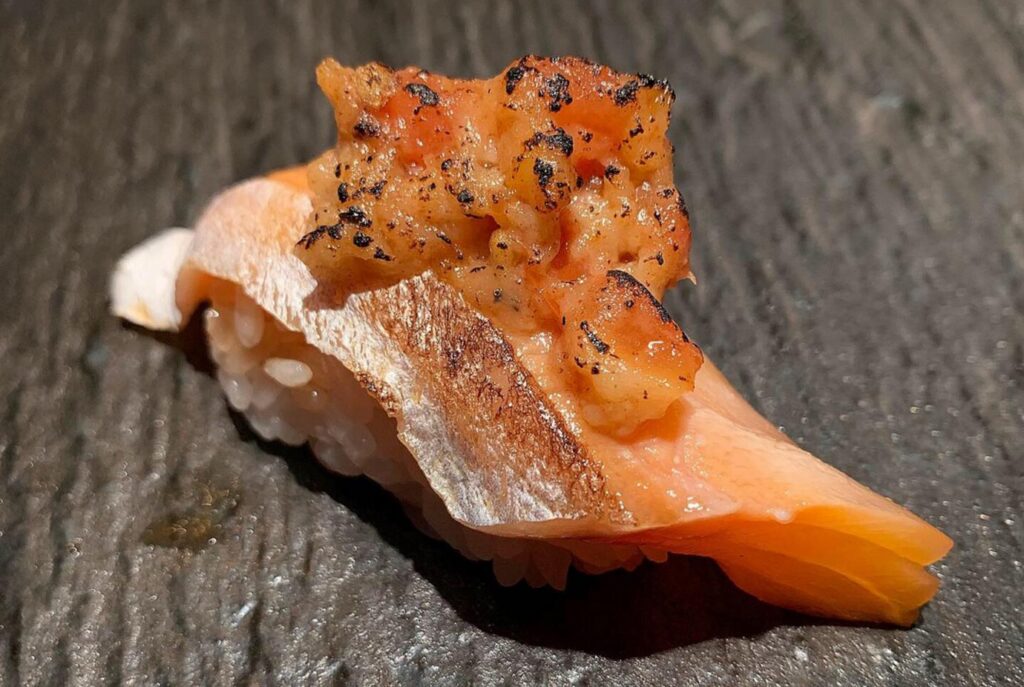 Every so often, genius entrepreneurs name their business exactly as it is. Smoothie King? King of Smoothies. Untuckit? Shirts for untucking. Greyhound? As reliable a method of transportation as a literal greyhound. Now, put Sushi Lab in that group. The whole point of the enterprise is experimentation. And sure, with the proliferation of sushi into mainstream culture, there's a zillion of the "what if we did sushi, but modern?" sushiya concepts springing up. But Sushi Lab is an actual Lab, complete with beakers and others tools I would know if I didn't sleep through science in grade 7. $60.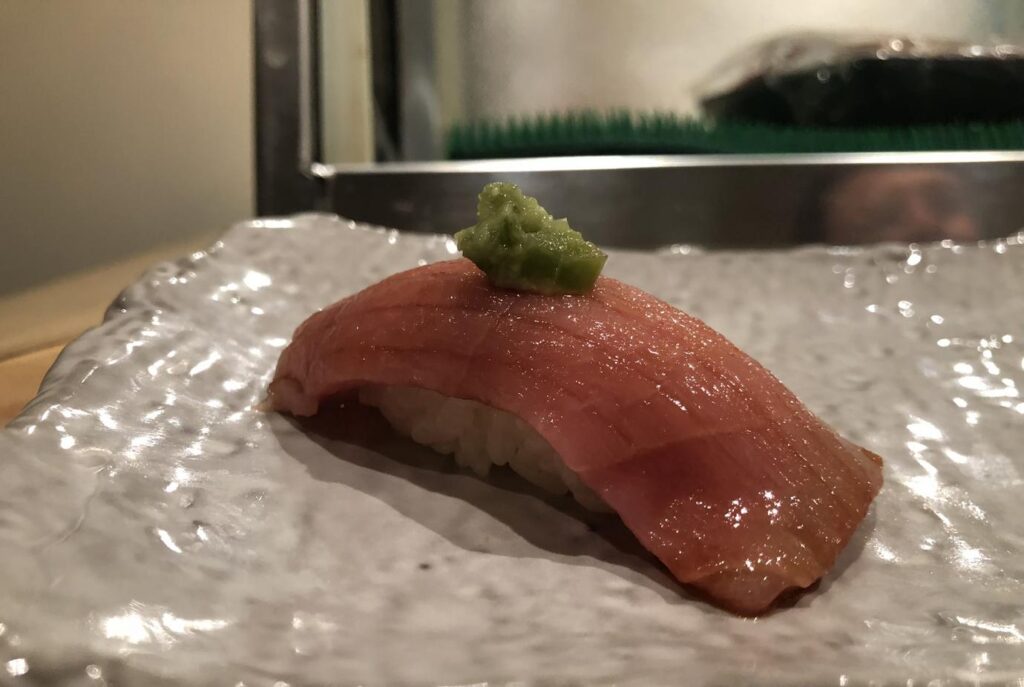 In theory, the one small downside for Katsuei is its location, situated in an area of Brooklyn that isn't exactly convenient (even to the subway). The reality however, is that its Park Slope location mean that the owners can afford to provide an outstanding sushi experience at an affordable price. The sushi wasn't the best that I've ever had (the maki left a lot to be desired), but I came away extremely impressed – or at the very least, I came away with some great pictures. $55 in Brooklyn.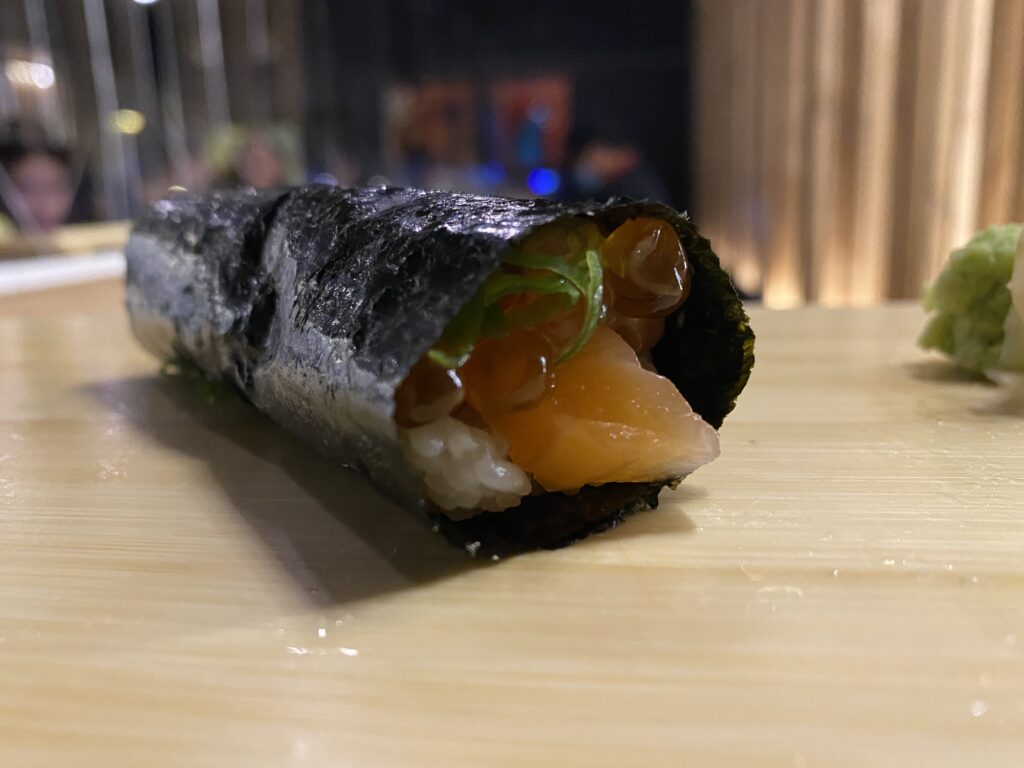 Let's get this out of the way. Temakase isn't an Omakase like the other 10 options above. It's not nigiri, Rather, it's Temaki (handroll), served one-at-a time by a friendly bunch at an outpost of the mini-chain in the East Village. 
Now, Temakase isn't the only temaki (handroll) focused NYC sushiya; but it is one the best. Why? Unlike many other spots, the fillings aren't pre-mixed. Instead, a collection of chefs behind two counters prepare everything to order. That includes Salmon and Ikura, but also blog favourites Toro Taku and Negi Toro. At a price of $35 for 6 temaki, it's as reasonably priced an option as you'll get in New York.