Miami is home to many things.
A perennially disappointing football team that's broken my heart multiple times (Dan Marino I am once again asking you to join me for sushi without Pete Stoyanovich). 
A song by the Bo Jackson of music that's been line danced by every Toronto-raised 90's kid (if you don't know to which song I'm referring, leave now).
A spring break that's entirely normal and reserved without incident or controversy. 
And now, a sudden influx of new residents thanks to COVID (4th most in the country according to some estimates).
If you're one of those new residents, or shit, if you're looking for better sushi than the trendy spots in South Beach, this blog is for you.
I tried to feature a diverse set of neighborhoods, but drop me a line at info@thesushilegend.com or on IG @thesushilegend if I missed anything. 
Most importantly, I can't hook you up for reservations or send you an electronic receipt for your expense submission (a real request I get at least once a week).
Thanks for reading.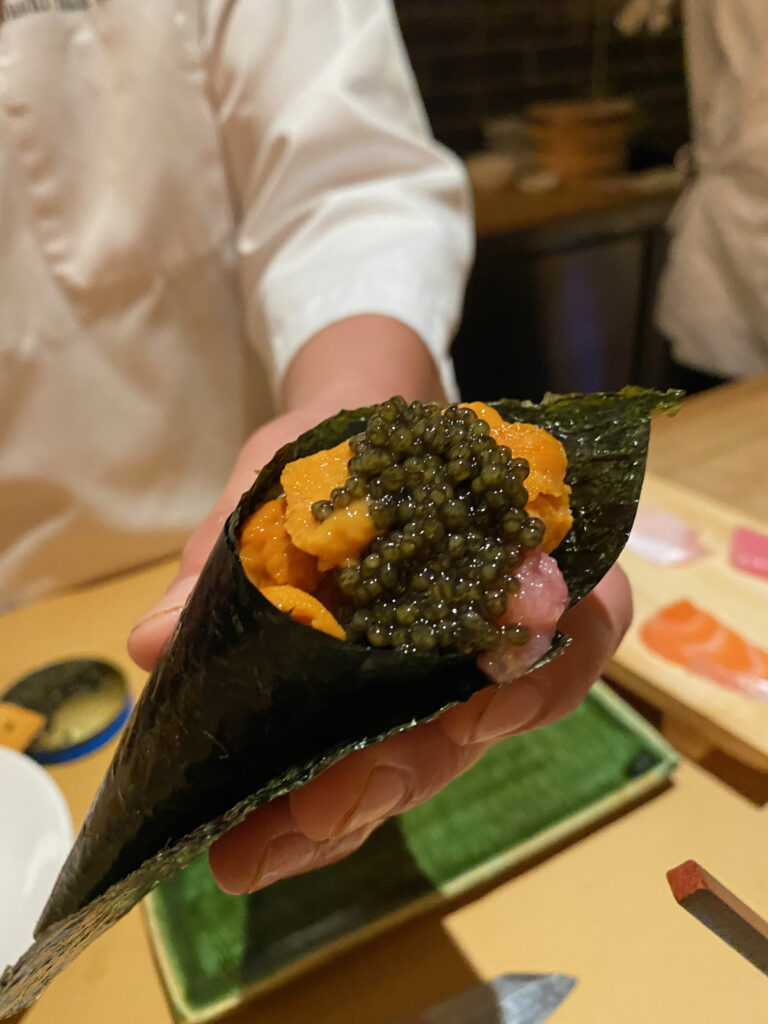 $59 Omakase | A la carte also | Food hall | Good for a unique date | Full review here
Located inside the Mia Market food hall in the trendy design district, Sushi Yasu Tanaka is the brainchild of a former Sushi Azabu Miami chef.
We visited in March 2021, and were wholly impressed by how the namesake chef interacted with customers while still delivering at a rapid pace. 
This beauty eschews some of the typical Miami over-sizzle to focus on the important stuff – namely the sushi. My personal favourite were the Maguro (tuna), particularly the Chu Toro (medium fatty tuna), but most of the crowd will pump the Uni/Toro/Caviar Temaki (pictured right).
We ordered the $59 omakase, and given the price and quality, you should too. 
That said, there are other options, and I noticed a few other patrons taking advtange of the fairly extensive a la carte menu.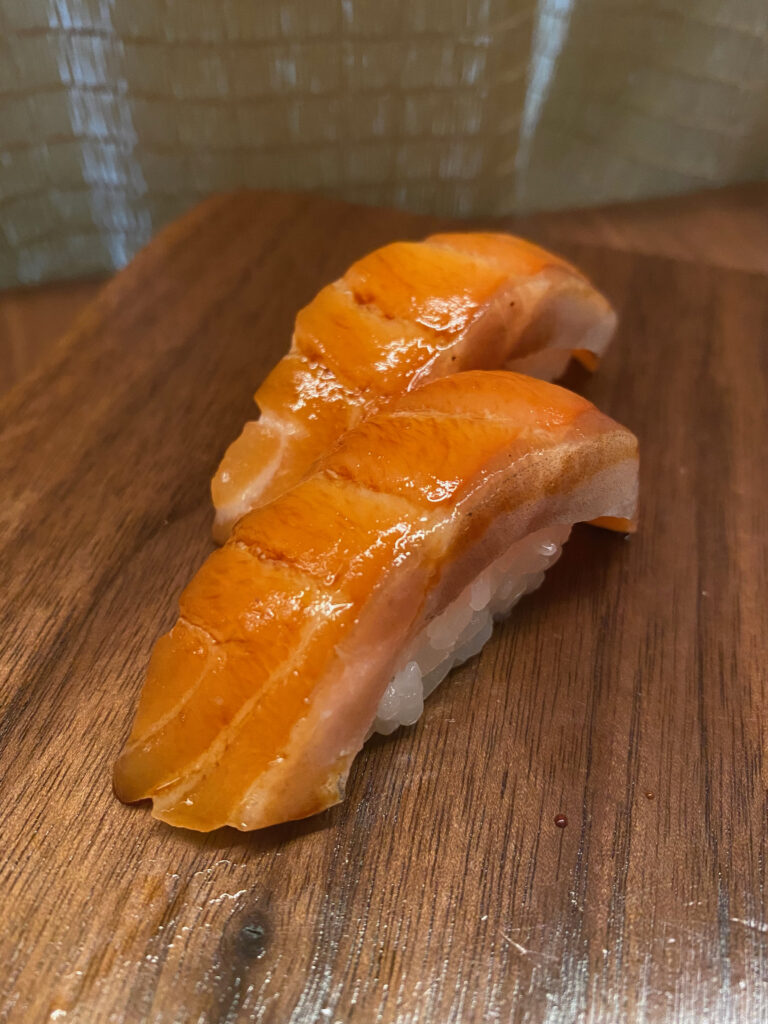 $7 Happy Hour Dishes | Buzzy and busy | Good for a non-SoBe scene | Full review here
Uchi may be familiar to sushi aficionados who have spent any time in Austin, Texas over the past 20 years.
The chef, Tyson Cole, takes the popular concept, a mixture of raw and cooked small plates plus a few different omakase-style options, tweaked it a touch and transplanted it into Miami's trendy Wynwood district.
The menu rans the gamut; while it's hard for yours truly to get too excited about 'maguro & goat cheese' (exactly what it sounds like), I definitely enjoyed 'hamachi nabe' (yellowtail with rice and egg yolk) and 'madai crudo', not to mention the extensive selection of Toyosu-imported neta that are surprisingly difficult to find on Miami sushiya menus.  
FYI: Uchi's happy hour is actually dope, particularly the 2-for-1 sushi and the $85 for six oysters and a half bottle of Krug, which is basically Dom Perignon for people who don't brag.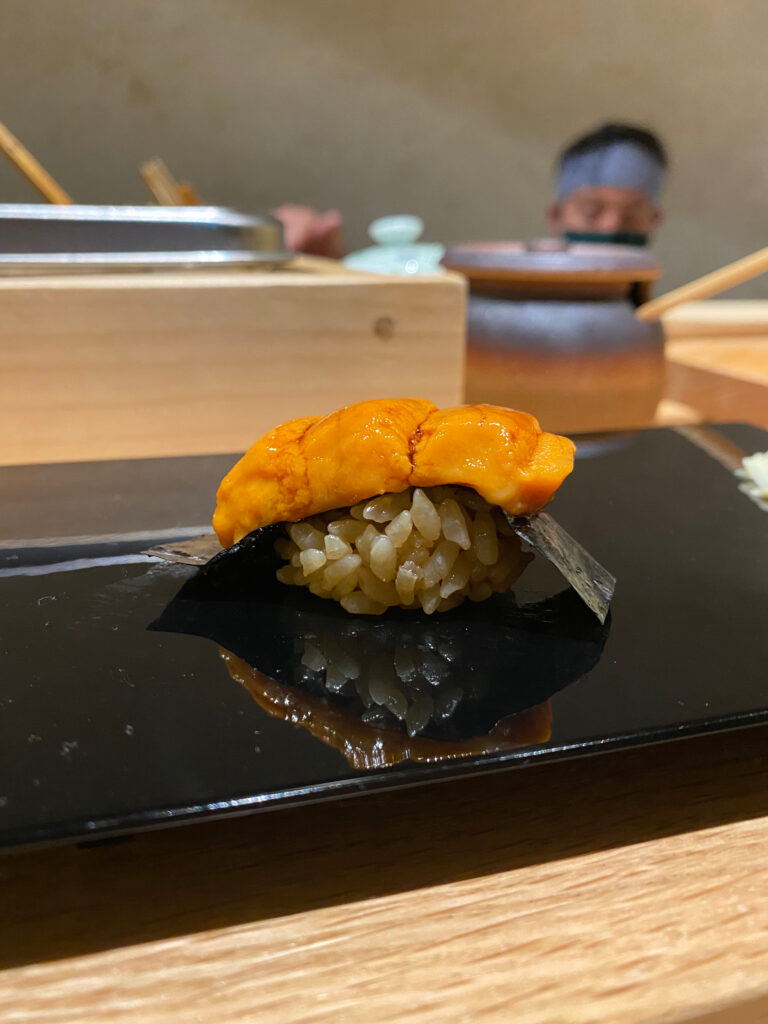 Omakase only | $200++ | Counter and tables | Good for night out | Full review here
The Omakase at Hiyakawa checks in at $200 for 17 courses and lasts about 2 hours start-to-finish. Of course, you're not just paying for the Neta, the Shari, the buzz or the view. The Itamae is Masayuki Komatsu, ex of New York City cult classic SushiDen and Blue Ribbon, along with the now-defunct Morimoto.
Though the restaurant is named after co-owner Shuji Hiyakawa, well-known for the more relaxed Wabi Sabi by Shuji 50 blocks north, I felt fortunate to sit with Masa-san, an effervescent and technical chef who commands the small room.
If you don't notice him, don't worry – I saw the host introduce Komatsu to tables as the all-star, an aw-shucks moment that felt a bit awkward given the two other (very capable!) people behind the sushi counter.
The nigiri was mostly fantastic particularly the Uni (pictured left). Less impressive were the table of heathens who ordered wagyu and tamago in a hand roll (aka steak and eggs). Never mind sushi, those clowns should be banned from ordering rice.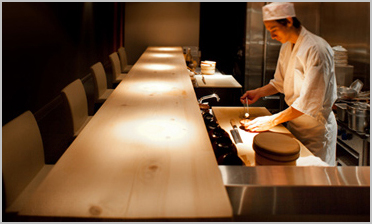 Omakase only | $280++ | Counter only | Good for the best in Miami | Full review here
One of the weird things that I do – that I truly hope I'm not alone in doing – is imagine what my last meal on earth would be if I had that choice. For most of my life, my default answer usually was some variation of whatever I'd be in the mood for before my impending death.
After experiencing Naoe though, there's really not much debate.
8 people are allowed to eat at Naoe per sitting. Contrasted against the 7 staff that I counted, and the fact that each of them is incredibly engaging. That's theatre.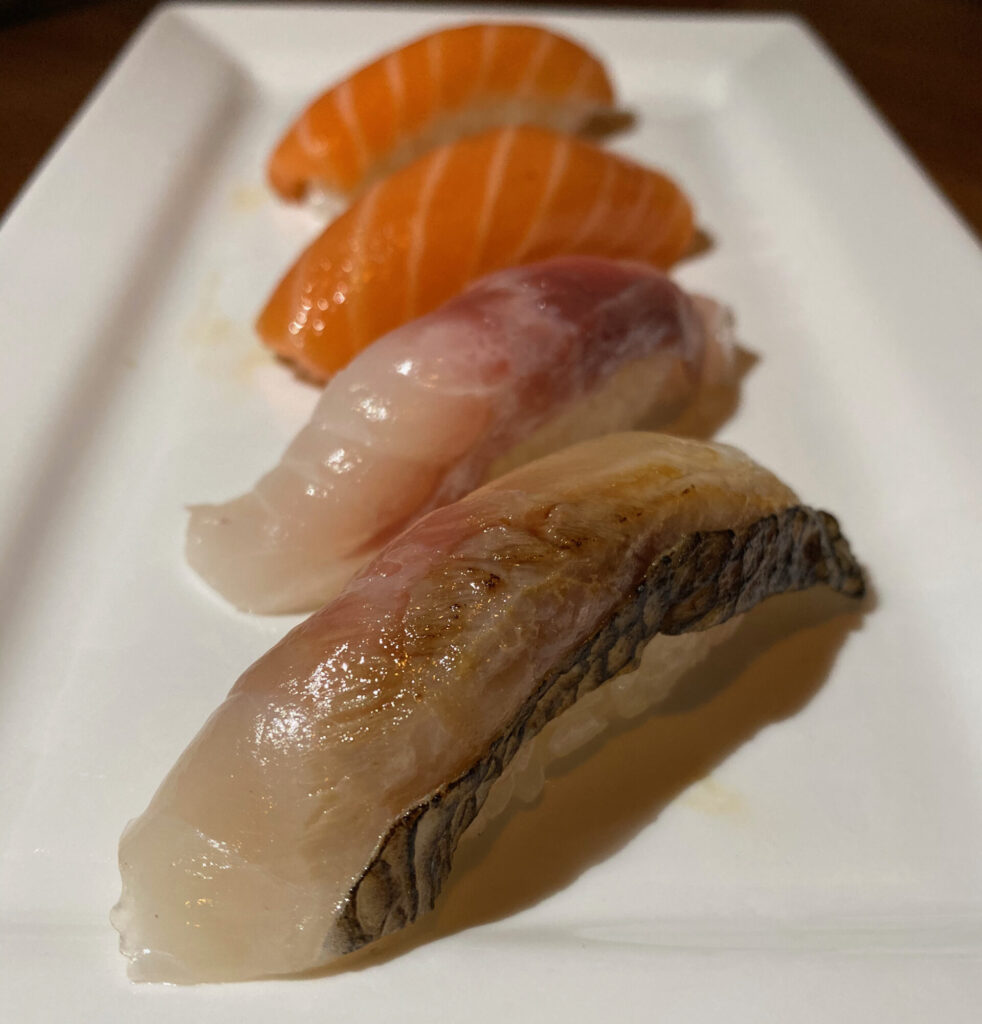 A la carte and platters | $30+ | Tables only | Buzzy | Good for value | Full review here
Diego Quijada, his brother Pedro, and their two partners, opened Omakai in Miami's Wynwood district in 2019. The year-old sushiya is a snapshot of its neighborhood's below-the-radar vibe; on our visit, I saw plenty of families and yet none of the typical Miami meathead tourists you might see a half-mile east in South Beach.
It was a welcome respite, but don't worry if waiting 3 hours beyond your reservation while hacks in rented Ferraris slide 50 dollar bills to the hosts is more your bag; Prime Italian is still open, and as brutal as ever.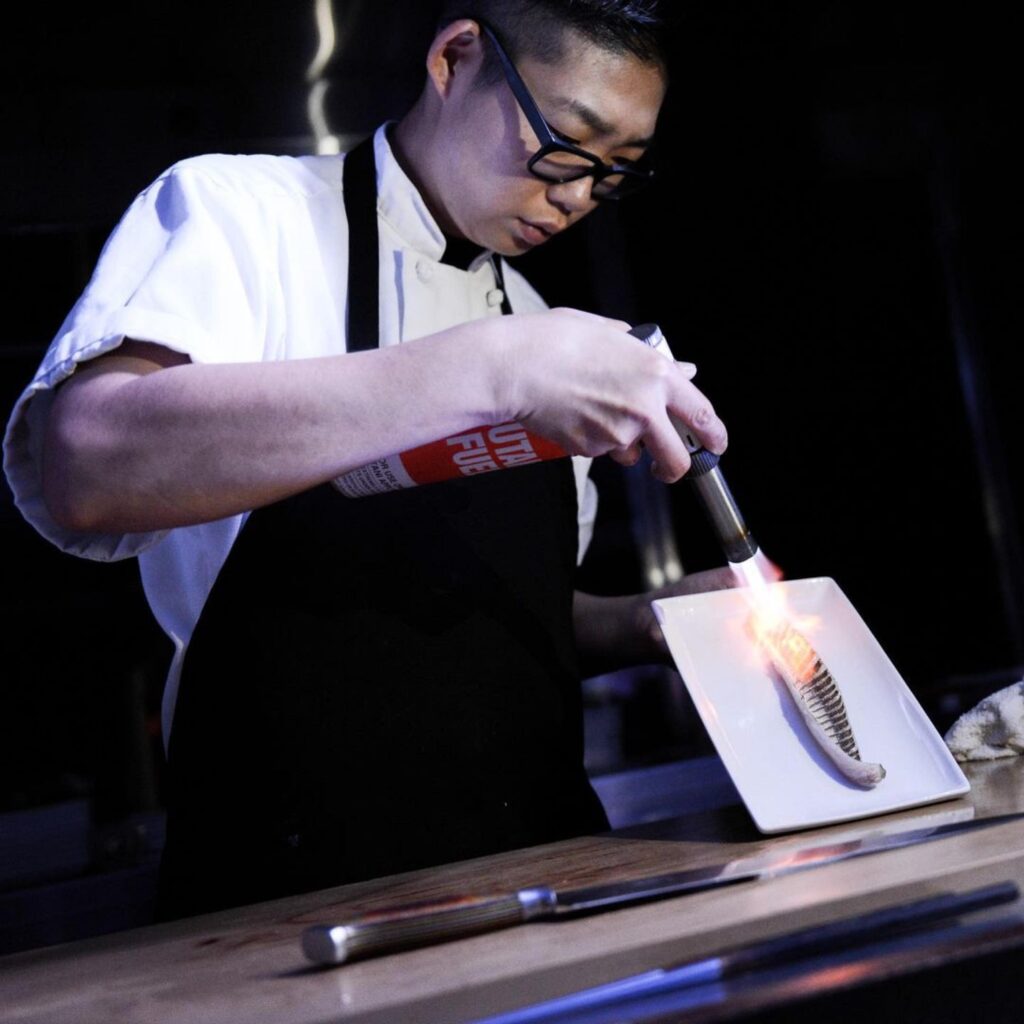 Omakase and a la carte | $69+ | Counter with a view | Good for value 
One of the first Omakase-only spots that sells tickets in advance, Mr. Omakase has been generating buzz online and by online I mean my very light google searches.
Prices range from $69 to $119 for 10, 14 and 18 course options. At those prices, expect quality, but be weary that you won't be necessarily touring the globe with the neta being served.
What caught my attention – and will likely catch yours – is the glass wall at the front. If you like people watching, a Miami staple, you can be that complete creep comfortably from your seat at the sushicounter.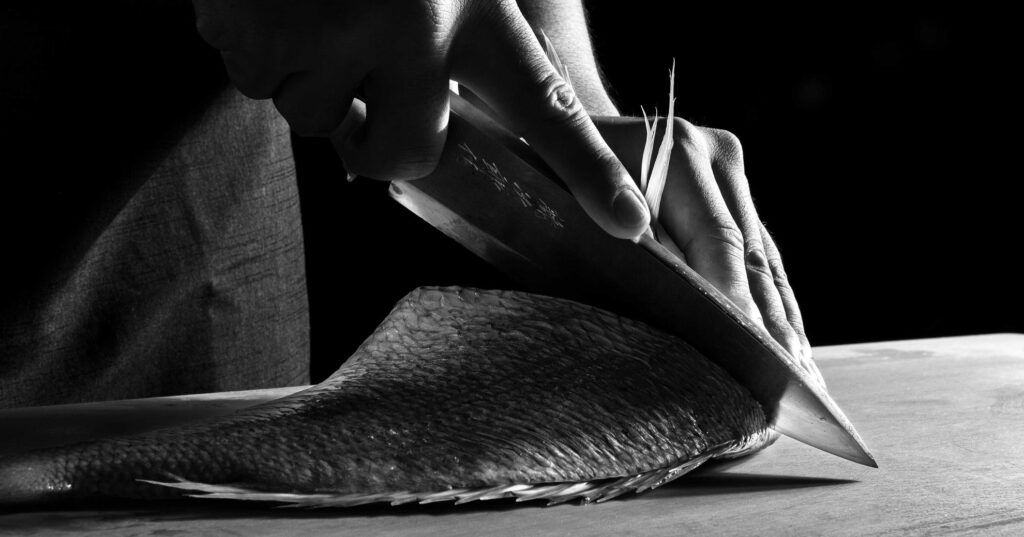 8-10 course Omakase | $175-$200 | Counter only| Fancy | Very Miami
If you ask some Miami residents, Hiden, not Naoe, is the city's best.
An eight-seat counter in Wynwood, customers enter through an unmarked secret door. 
The Omakase is the only option. 8 to 10 courses, a mix of hot and cold dishes, though both the sushi and cooked dishes are prepared within the eyesight of diner. Be forewarned – if you're a nigiri only fan, Hiden is more than that – much more.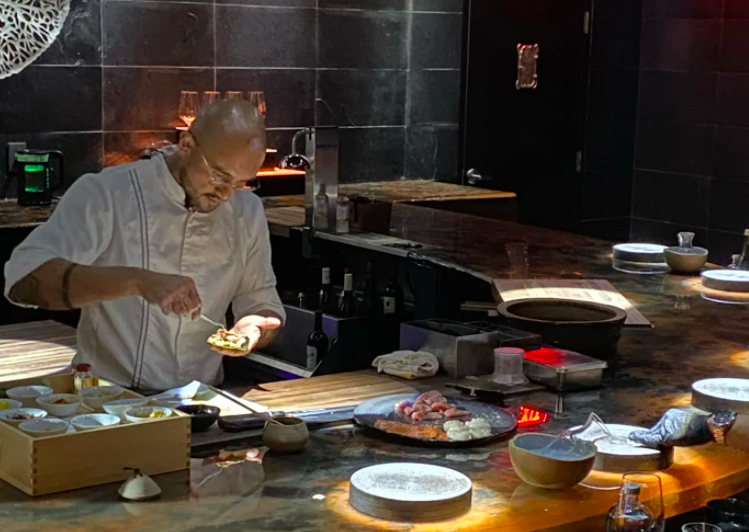 17 course Omakase | $175-$200 | Visual feast |  Romantic night out
Nossa's a little different; rather than a traditional sushi temple, it's space marries latin american and japanese vibes together. No wonder that it's chef, Max Kamakura has both Japanese and Brazilian roots.
Kamakura takes what Nobu did in the early nineties – famously, it's a Peruvian-Japanese hybrid – and blows it out, prepping 17 visually stunning courses across a multi-hour meal.  
At the end, guests can turn to the speakeasy style bar (aren't they all these days) for a drink.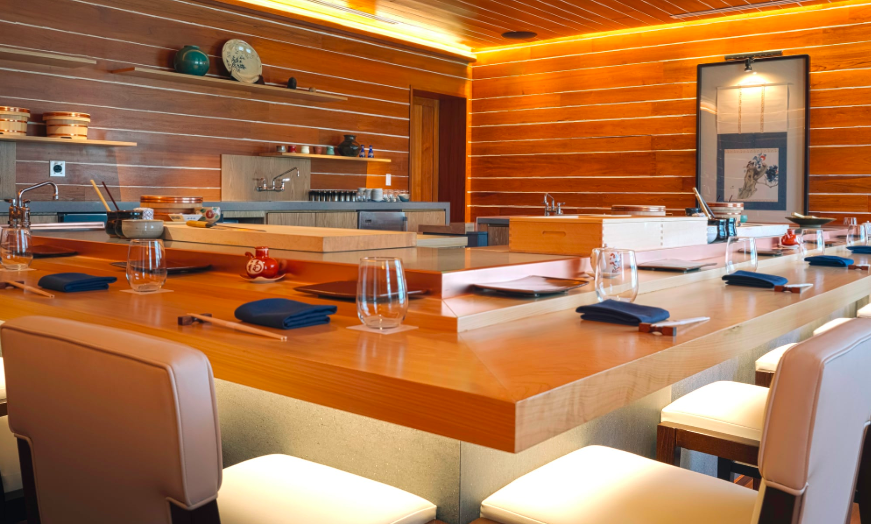 17 course Omakase | $150 | South Beach style |  Pre-club night
I first visited Sushi Azabu's original location, in New York's TriBeCa, in 2013. Loved it. 
This version is a little more Miami. It's counter is actually called "The Den", is located inside a broader restaurant concept that includes a breach club.
That restaurant is found inside The Stanton, and is the only sushiya on this list that is in the heart of South Beach. For good reason – there just isn't great sushi down there.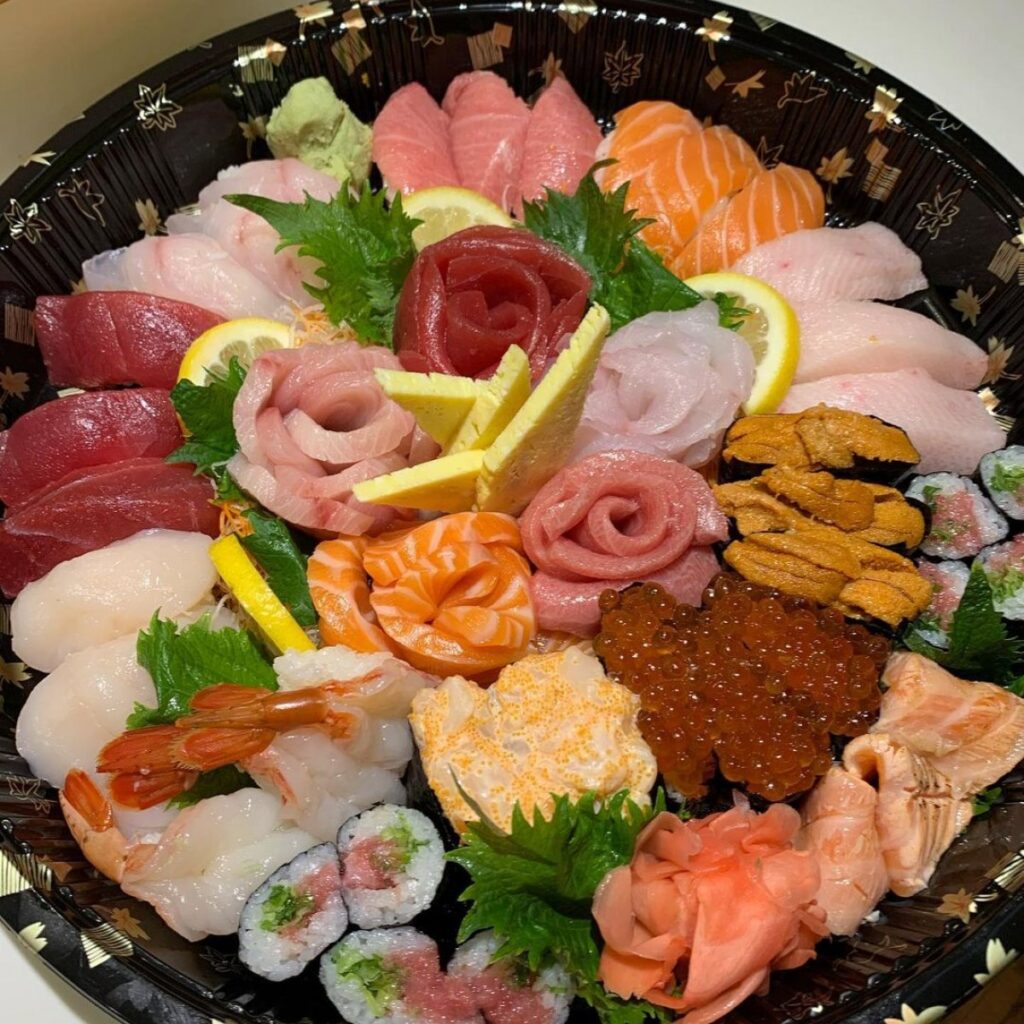 A la carte and platters| $20-$40 | Down to earth |  Dates + families
Matsuri is on here by way of a reader recommendation. I haven't been yet, but if your menu is offering $2 Tsubugai, you get added automatically. I don't make the rules. 
And indeed, many (many) online reviews reference the reasonable prices as a key feature. Given it's location – in Coral Gables, west of the downtown buzz and wester of the South Beach glitz – those prices help attract locals who want to enjoy good sushi without breaking the bank. 
Visit and review to come.