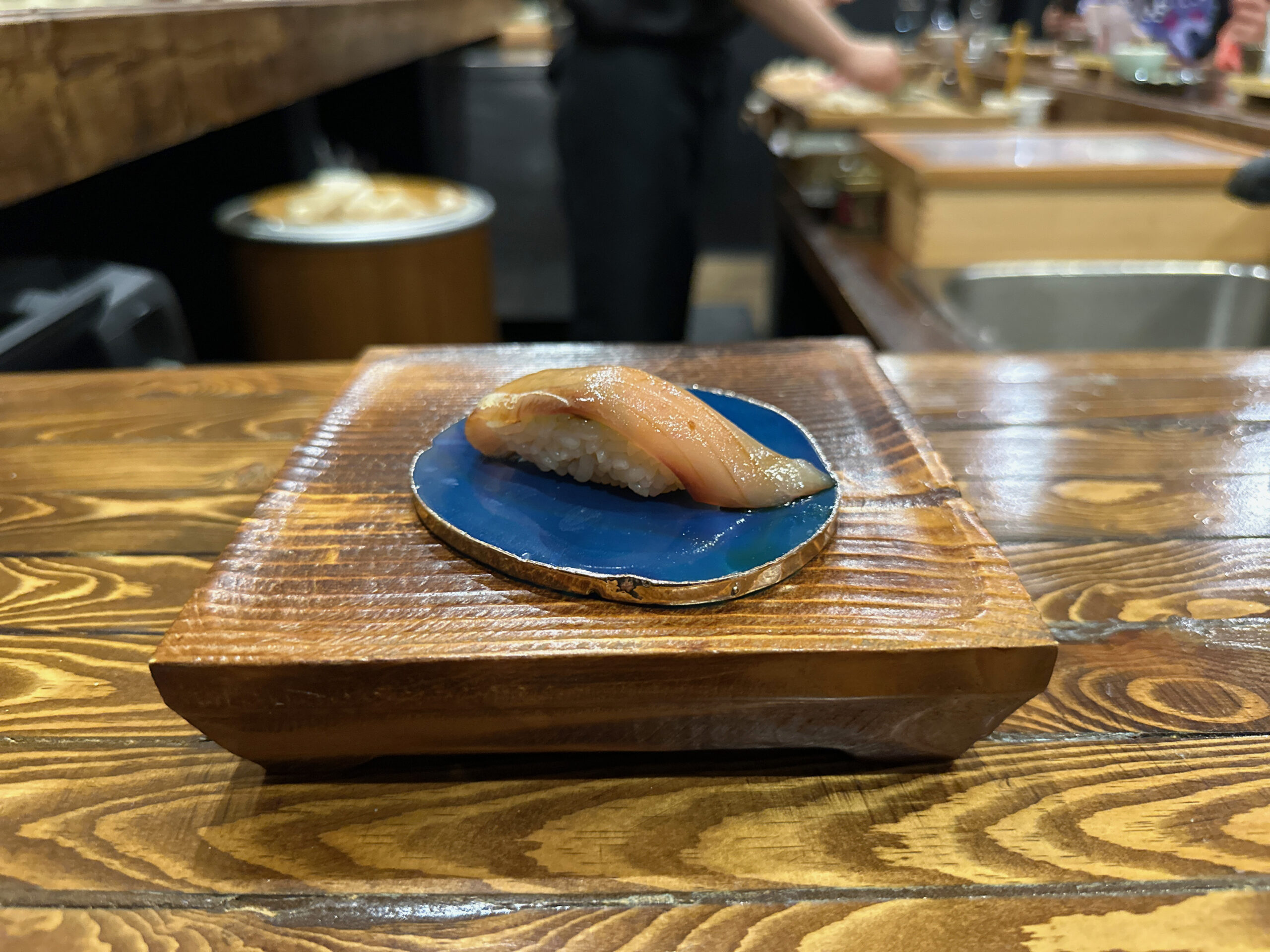 Here's a little peak behind my curtain.
New York City is home for most of the year, but I'm a born and raised Canadian. A real one, like Drake (we shared an orthodontist).
So real in fact, that I once sliced my finger trying to cut sharp cheddar with a steak knife (long story), and I'm pretty sure maple syrup came pouring out. Not the pretend, upstate New York kind either. The real mccoy, right from the shores of ice ponds in Shewanigan or Chicoutimi or one of those places.
And as a good Canadian trying to stop the guilt trip phone calls from Mom, every so often, I venture back to Toronto to meet the latest kid one of my friends popped out and watch baseball with my 98 year old grandfather, a legend in every sense of the word.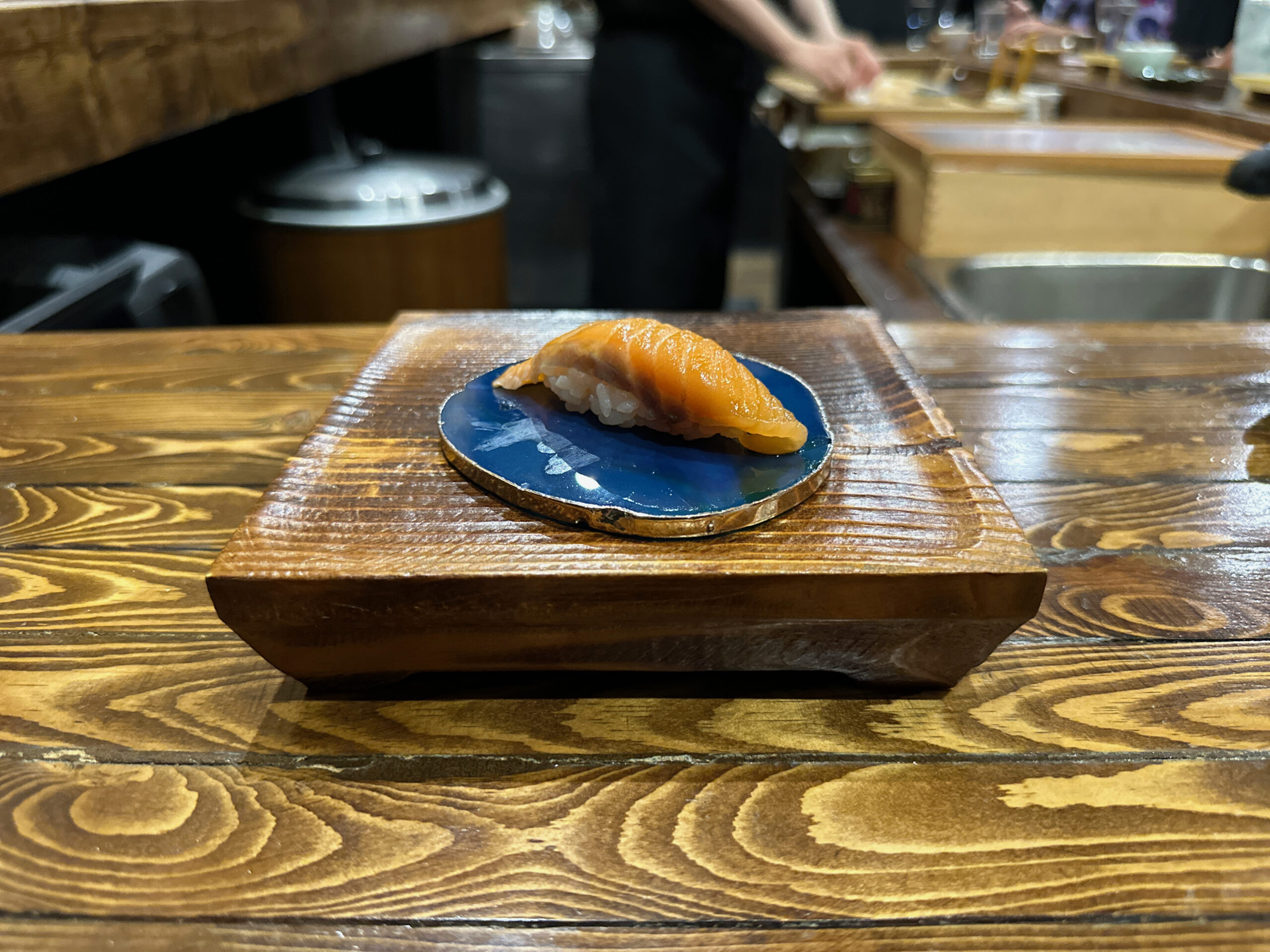 I also try to hit the latest sushiya du jour in the city. I did it with Yasu in 2014, Shoushin in 2016, Sushi Nishinokaze (RIP) in 2021 and Sushi Masaki Saito in 2022.
But the truth is that there just isn't the depth and breadth of sushi in the city that there should be.
Anecdotally, the interest is there – the fantastic Taro's Fish Market, purveyor of make-sushi-at-home products, is rapidly expanding and Sushi Masaki Saito, the only recipient of two Michelin stars in Canada, is a tougher ticket than a Maple Leafs playoff home game (thankfully it's just as quiet).
But on a recent visit, a friend and I found Kaito Sushi Omakase
Kaito serves a $77, 14 course Omakase, just on the outskirts of the Junction neighborhood on St. Clair West. They offer 3 times nightly, 6, 7:45 and 9:30 (!), .
To say it fills a void in the city would be an understatement; According to the Itamae, this is the only omakase-focused sushiya in that price range in Toronto.
Think for a second how ridiculous that is. By my latest tally of all the Omakase options in New York (FULL LIST HERE), there are 59 sushiya serving an Omakase at $100 or below (despite what NY Mag says, this is NOT a new phenomenon).
That's 59 for a city of 8 million. Toronto, with 3 million, has 1.
59 to 1. A worse Toronto performance than the Leafs in Game 1 (all of the years).
My hope is that given the quality of Kaito and the gap in the market, more will start to spring up.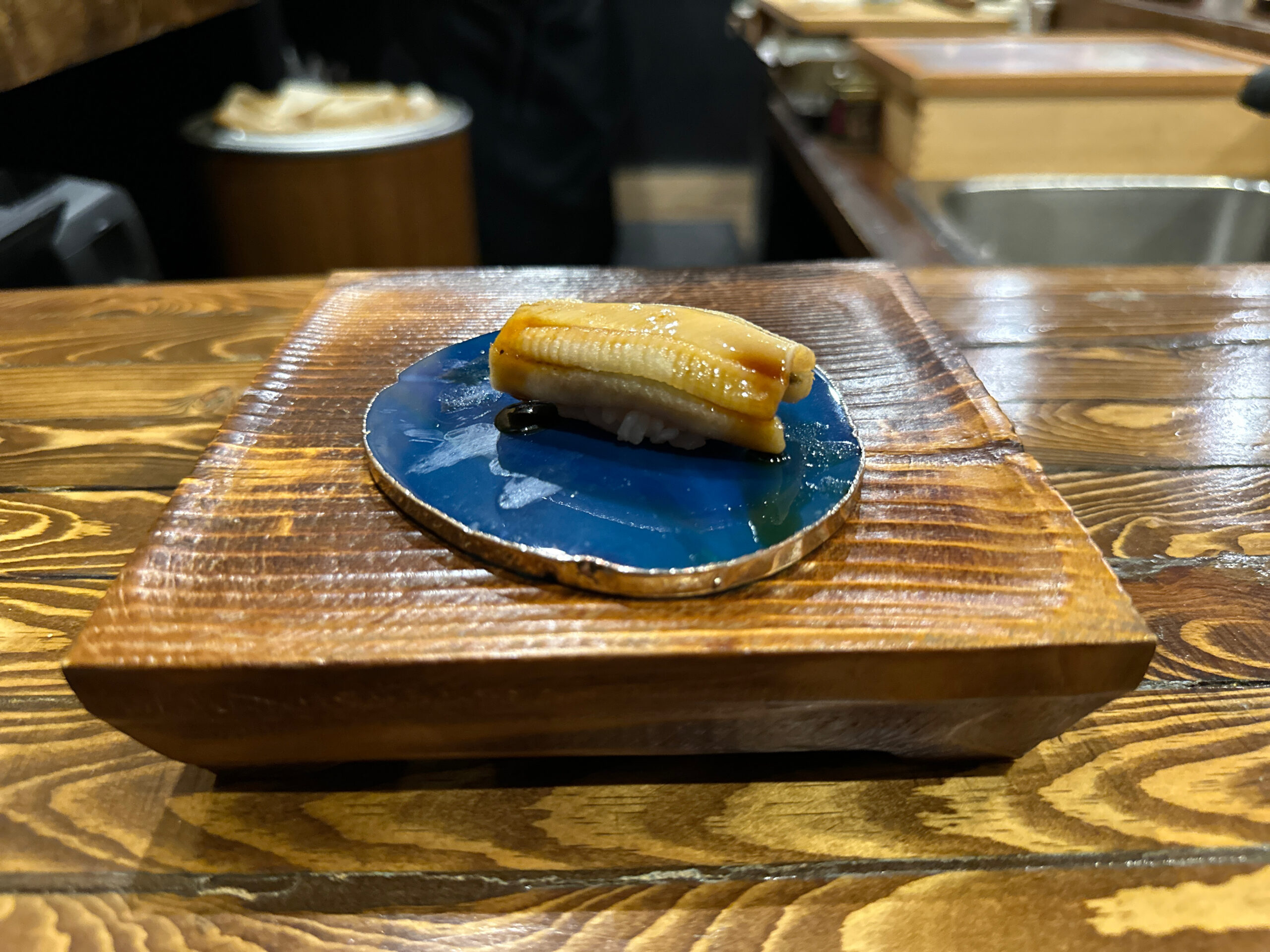 Let's dive into the Omakase
The first course, Suzuki (Sea Bass), is usually in-season during the summer. as a Shiromi, it's a more traditional way to start an Omakase, but this Neta, particularly the cuts from the belly (duh), are succulent, as it was here.
By the way, when I'm sushi Czar, we're going to normalize referring to Suzuki by its age. If you're unfamiliar, Suzuki is actually the name only when it's a full adult. But Koppa is the name as a toddler, Seigo at 1 year and Fukko at around 2 to 3. It's an example of the concept of shusseuo (different names based on age).
A yellowtail family trio
Distinguishing between the various fish of the Yellowtail/Amberjack family – and the names that they're given depending on their age – can be very tough.
In fact, there's an upcoming Sushi Masters tv show on Roku (which I fully plan to review). If Roku had been smart and made me a producer, I would have pushed for a blind yellowtail taste test as a daily challenge. Smell the ratings.
Kaito does something smarter – just give us three siblings in a row for us to figure it out.
And then there's a Tuna Progression
I know I compared Kaito to similar sushiya in New York City, but you'd be hard pressed to find any Omakase there that includes a three-cut maguro progression.
Shit, you may not even see it at other Toronto-based sushiya.
And yet, Kaito does, which is tremendous value for an entry-level Omakase.
Curiously, for Akami, Kaito uses zest from limes rather than from Yuzu, a Japanese Citron more commonly used in sushi (and chawanmushi). I found the swap too tart (I think I used that adjective properly).
My friend is a 1 of 1
Like many of you I'm sure, my inner circle of friends have a wide range of affinity for sushi. Some love it. Some not only hate it, but were also too dumb to figure out that's why their table was in the kitchen at my wedding.
The buddy that joined me at Kaito falls in the middle. Salmon sashimi is usually the extent of his adventure.
And yet, for whatever reason, he loves Hotategai. Loves it. More than he loves Nagano Winter Olympics '98 on the Nintendo 64.
For whatever it's worth (very little), he gave the below (brushed with nikiri, no fancy charcoal salt), a 7.7 out of 10.
And that was it
Like NYC turbo Omakase options, you have the option to order add-ons post-meal.
Though be warned, besides just enough Uni for the first two customers that asked, Kaito had nothing available "off-menu". Only from the original procession, so of course we ordered more Hotategai.
The Verdict
This is pretty simple. We have:
A $77 (CAD!) Omakase…
In a city without budget-friendly options…
Serving both progressions from both the yellowtail and tuna families…
In a central part of the city…
Where the only issue was a lime instead of yuzu and  limited off-menu options
Kaito Sushi Omakase is recommended