I needed Nakaji.
I really needed Nakaji.
Not just because it's a fantastic sushiya tucked away in a Chinatown alley and one of the city's best (it is).
And not just because the Itamae, Kunihide Nakajima (aka "Nakaji") is a wonderful host and NYC sushi legend (he is).
But because it signaled a return to normalcy for yours truly.
Peak behind the curtain here. My taste still hasn't fully returned since COVID. It's very specific things, like Diet Coke, which tastes like corn oil (the cheap kid). It's also, weirdly, Rice Vinegar. Turns out that a funky Rice Vinegar makes eating – and blogging – about sushi a challenge. Who could have guessed? I even took to flipping nigiri neta-down just because it made the first taste more tolerable.
So when I realized – sometime between the two different pieces of Shima Aji  – that I wasn't picking up a hint of antifreeze anymore, I celebrated the only way I know how. Lots and lots of booze.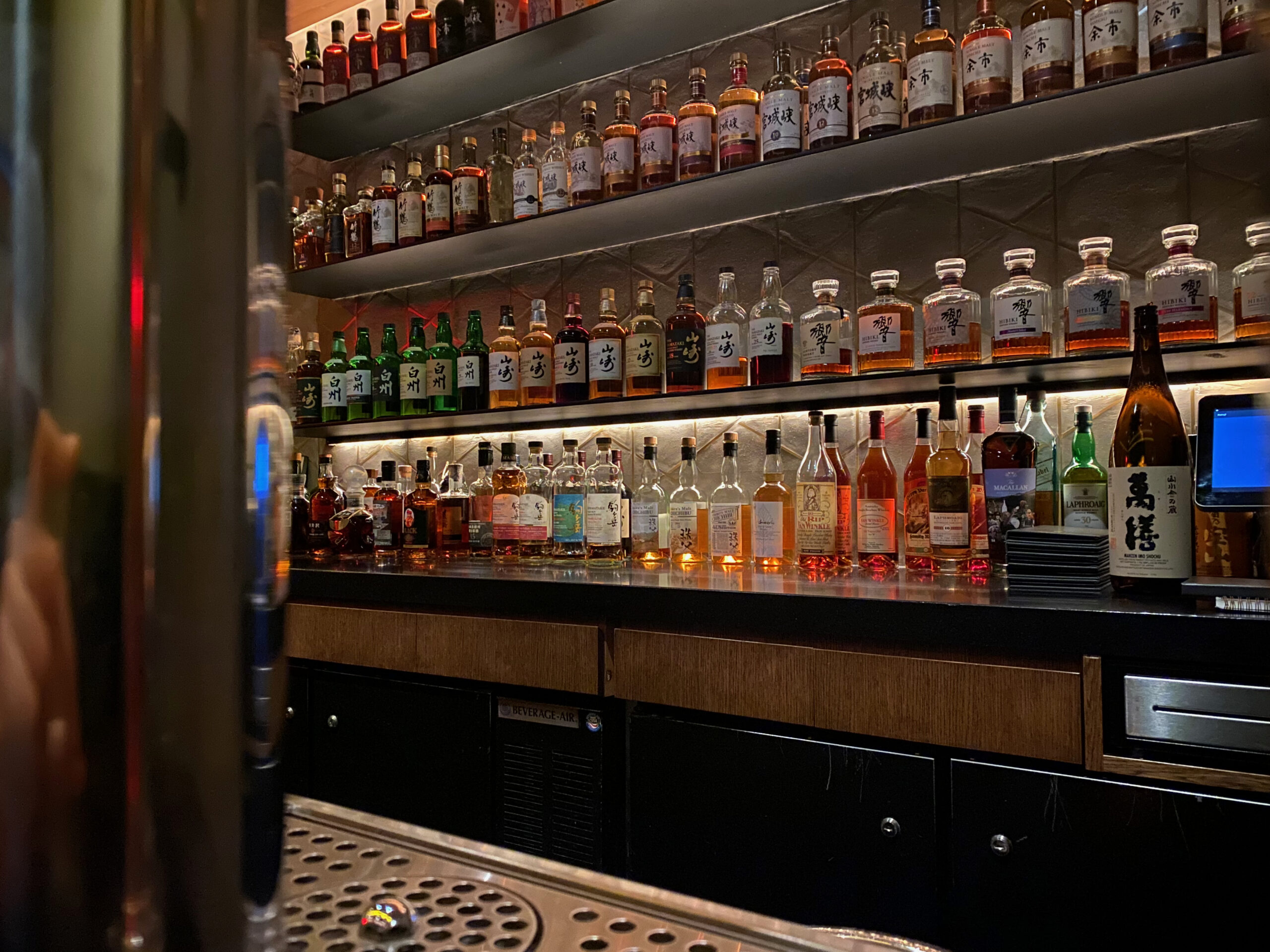 Nakaji is a 10 seat counter that had the wonderful misfortune to open in March of 2020. It's been stop and start ever since, which is apropos for its namesake, Nakajima-san. He's bounced around the NYC sushi scene himself, to Jado – reviewed here – then to Sushi Inoue, back when an 18 nigiri omakase at a Michelin-starred sushiya cost $100, and finally here.
So what's the verdict? Well, I'm a little concerned about where this next sentence is going to end up because I know how food culture is, but I'll say it anyway: not only is Nakaji one of the best sushiya I've been to in NYC, but it's also right there with Kosaka as the most photogenic.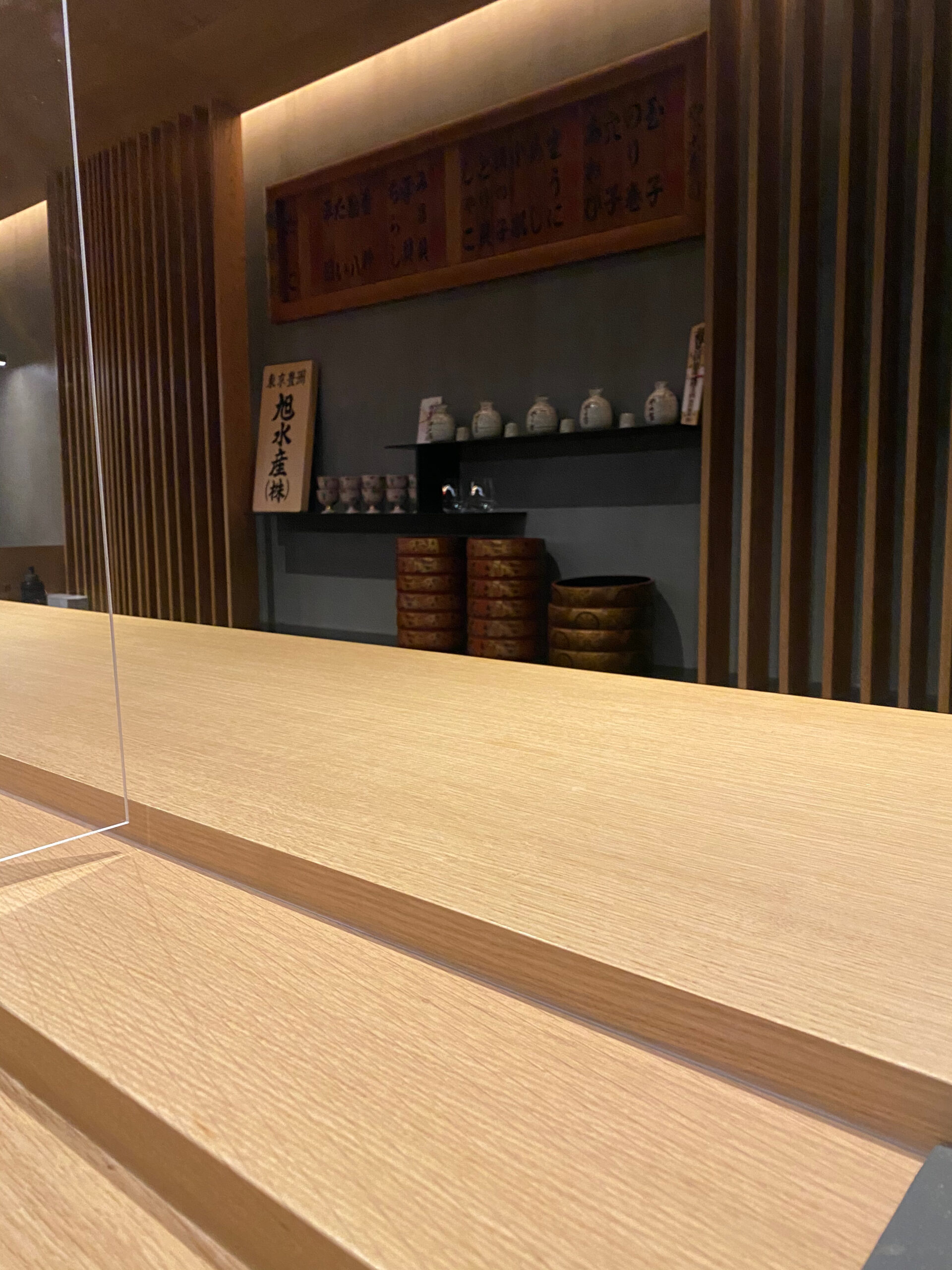 Photogenic sushi draws cameras, some dude had a camera straight out of 1917. The movie, not the year. No hyperbole, the lens would have made Roger Deakins proud.  So I flew well under the radar, but the pictures turned out fantastically.
Will that lead to throngs of customers showing up with camera like my buddy from last night? Probably.
Let's get into the meal.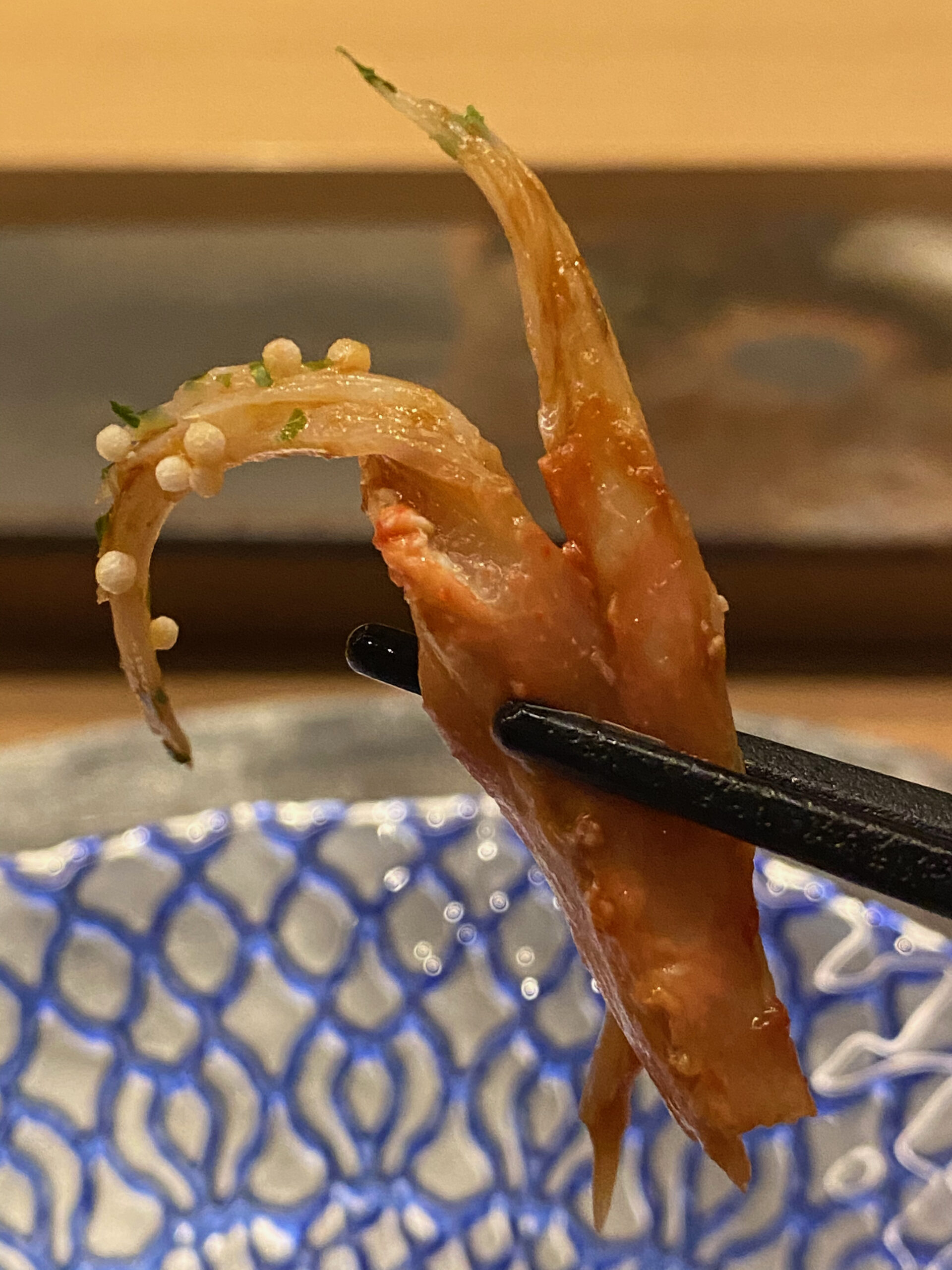 Like Chinatown neighbor Juku, customers enter Nakaji through a bar. It's a dark space, so the contrast with the room adjacent – 10 seats, an L shaped sushi-counter, beautiful lighting – is striking.
Besides the temple, the immediate thing I noticed are the adjustable dividers. Restaurants – particularly sushi spots – have been using these to great success to keep parties 'bubbled'. They can be removed and replaced easily.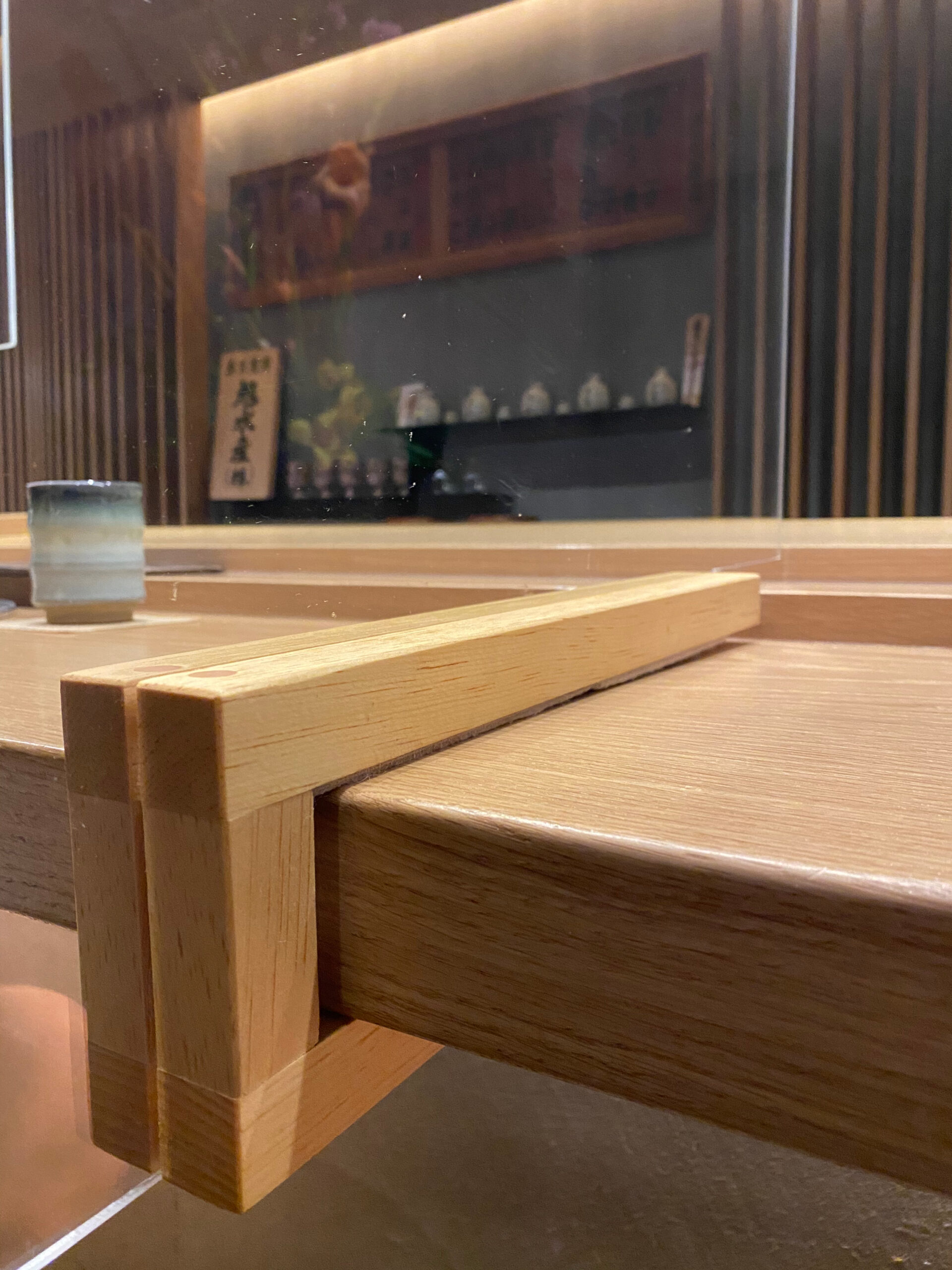 Nakaji has two Omakase options, which – fair warning – are about 40% more expensive than pre-pandemic. The first, at $225, is about 18 courses, heavily focused on nigiri as you'll see in the pictures below. The second, at $70 more, includes the 'Uni Experience', which is… a name that could probably use some work. Sounds like a ride at Universal Studios. Did that stop me? Of course not. More on that later.
Regardless of which option you select, the Neta (toppings) are flown in from around the planet, a fact which Nakajima-san proudly boasts as he places each piece of art in front of 10 mouthwatered guests. There is staff – I counted a 1:1 ratio – but they remain in the background, save for water-filling, dish-clearing and light conversation with the unfortunate souls dining alone (hand up).
Make no mistake: this is Nakajima's show. To wit, once all guests are seated, a single sliding door behind the counter opens, and Nakajima emerges like a rock star at a concert. Peep It below.
All the Sashimi were delicious – perfectly firm, thanks to aging and an ice bed – but let's chat about the Katsuo. Spring is one of two seasons for Skipjack, and the meat is a little leaner. And yet, Nakajima smartly cuts it extra long to pair a fatty 'tail' – look at the pinker colour – with the redder meat. Almost didn't fit in the picture.
Sayori is my favourite Hikarimono (silver-skinned fish) because it's not as oily or strong as some of its counterparts. Nakaji's version – aged, so the colour darkens and double decked – is the best I can recall having.
One of the benefits of dining at Nakaji is that I promise you'll try something new. For me, that was Fukko. Frequent sushi eaters will have heard of Suzuki (Sea Bass), a catch-all name for various Japanese Sea Bass. Well, depending on the age, a different name applies, and Fukko is the name for a 3 year old Sea Bass. More here. Again, the dark colour comes from aging, rather than the blowtorch that so many sushiya utilize. Nakaji does not.
The 9th and 10th courses showcase a style that will undoubtedly appeal to afficianados. Shima Aji (striped jack), sourced directly from Tokyo Bay in Katsuyama, is served twice. The first from the back and the second from the belly. Many Itamae will serve multiple cuts from Maguro (of course) and even Sake, but that's about it. I love shit like this and hope that it's a regular occurence at Nakaji.
The Uni Experience
I shat on the name, but friends – it is absolutely an experience. Nakaji utilizes high (HIGH) end Uni, straight from the Uni auction at Toyosu Market in Tokyo. Securing these boxes isn't like just going to a website and ordering, or waiting up for a drop – it's entirely based on local connections, because someone has to actually go there and bid on your behalf. Nakaji has a connection, and that enables him to have three different boxes ready for each dinner service. The 'Uni Experience' is tasting all three.
The night I went, here's what was served:
Satou Murasaki Uni from Miyagi Prefecture
Dai Goku Jo brand Ezo Bafun Uni from Hokkaido Prefecture
Daisen brand Murasaki Uni from Aomori Prefecture
For more information on the different types of Uni, click here.
Now, if you look at a map, you'll note that all three locations – Miyagi, Aomori, Hokkadio – are from the northern parts of Japan, where Uni thrive due to the kelp and – surprisingly in the case of Miyagi – some of the ecosystem changes stemming from the 2013 Tsunami.
So imagine you've gone to all this trouble to bring in three different kinds of Uni. Of fucking course you're going to show it off. Hence each gets placed in front of customers to gawk at, try to translate (for those of us attempting to learn Japanese) and somehow refrain from faceplanting into it. Drink it in.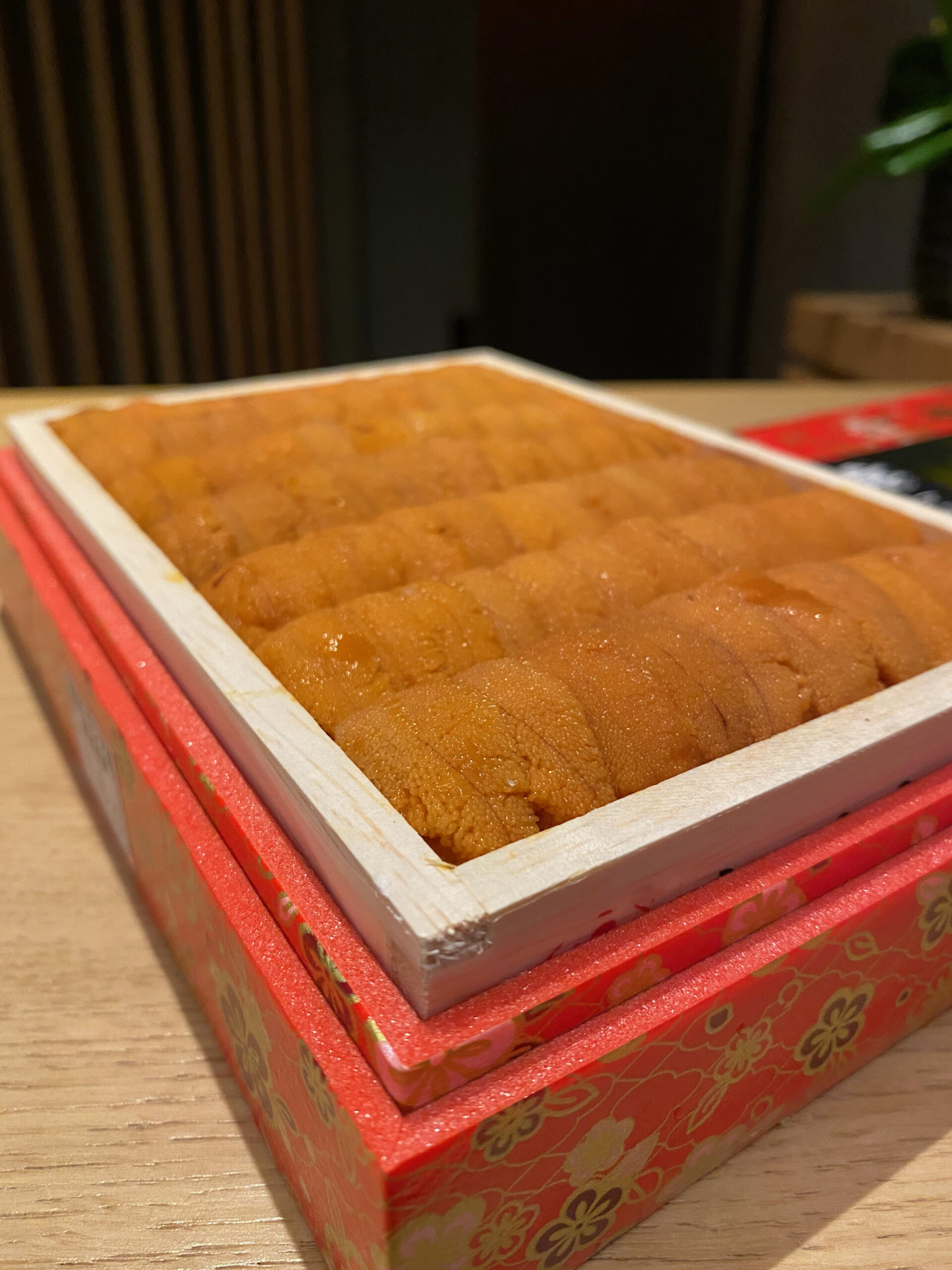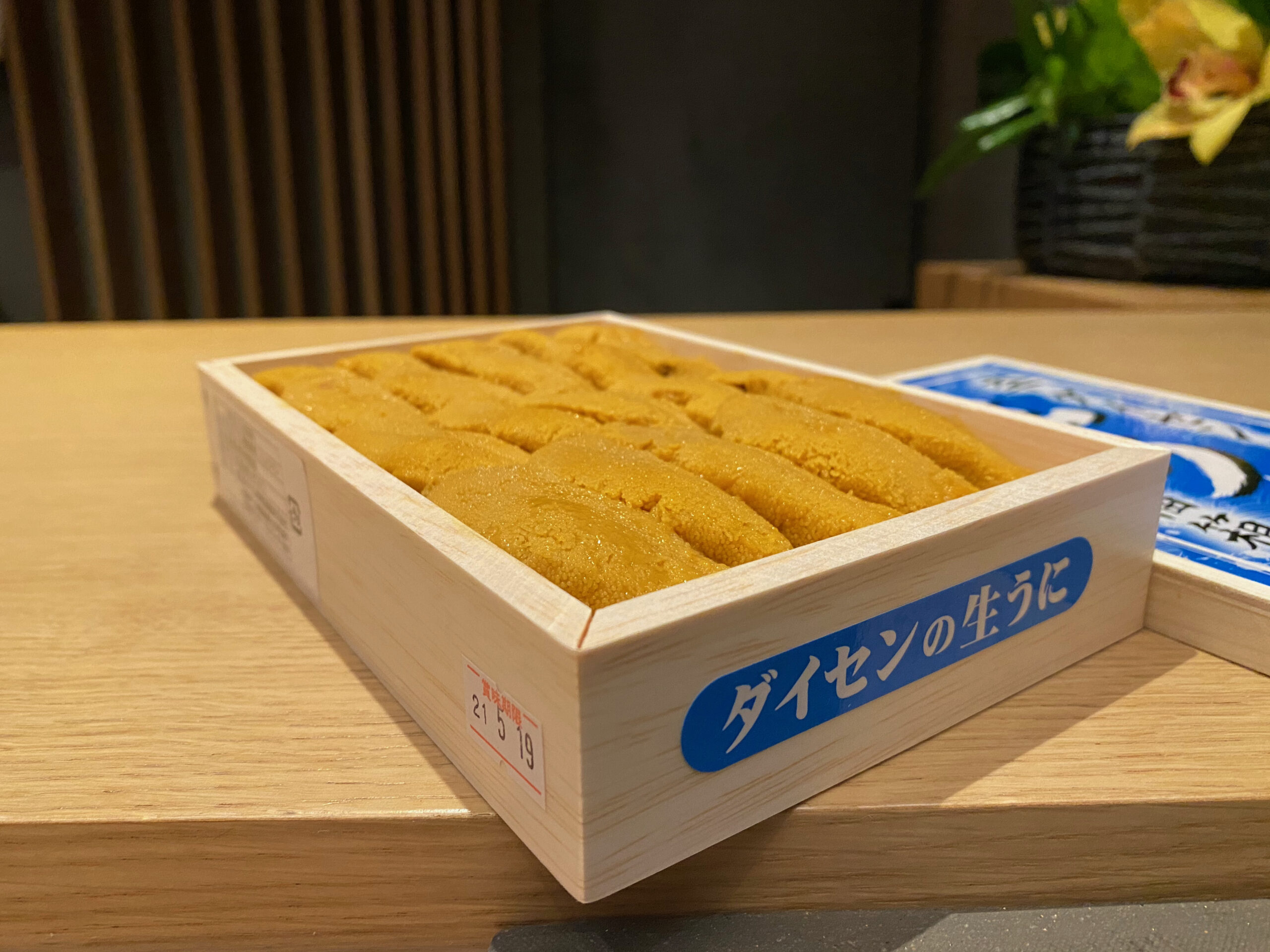 The meal approaches conclusion – as is tradition in Edomae-style sushiya– with Maguro. And with it, another treat. Chu-Toro is marbled and delicious, of course, but Kama-Toro, the fattiest cut, right from the collar, is the star. Some folks don't love Kama-Toro, including my wife, because it's too much decadence. As she puts it, "I wouldn't eat a brick of fudge, would I?" (I might).
His Signature Dish
The Omakase concludes with Nakajima-san's signature dish: his Anago ("sea eel"). The genesis of this piece of nirvana Is Nakajima's father, who developed the Tsume (sauce) by trial and error. As Nakajmia-san gleefully retells, he once asked his pops for the recipe:
"No fucking idea".
So he learned like his dad did. Trial and error. Years of practice. And the result is a perfect balance of salty and sweet, the perfect end to the procession of nigiri.
Start to finish, Nakaji was an eye-opening experience, even for a truly jaded sushiphile like yours truly. Given the limited seatings (two a night) seats (10), and location (close to many popular, downtown neighborhoods), coupled with beautiful vistas designed for social sharing, I suspect that this will be a popular sushiya in a city already teeming with them. That Nakaji got there in spite of the pandemic is a true accomplishment.
Recommended.