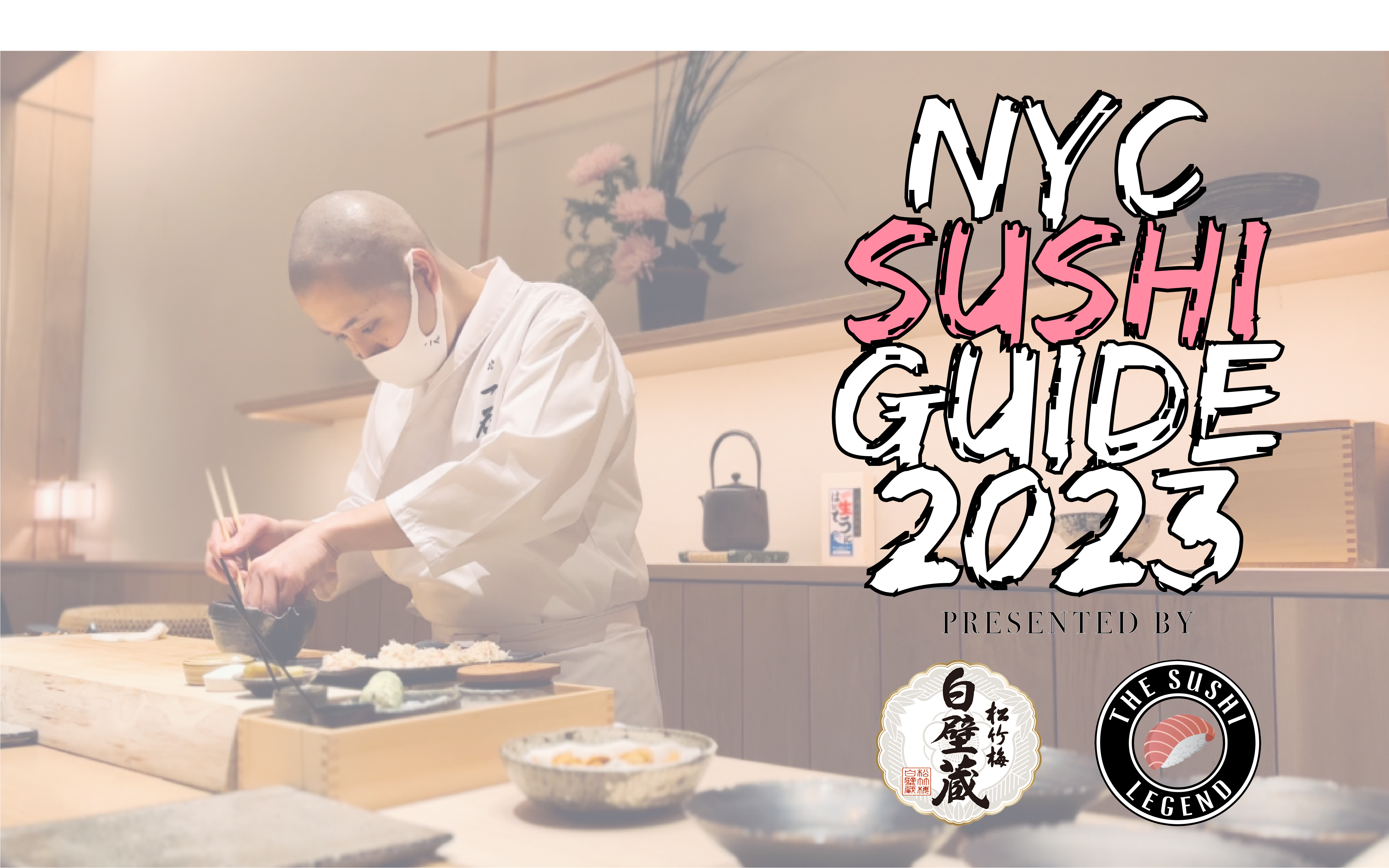 The rise in popularity of sushi in New York City means that there are more sushiya than ever that will cost you a small fortune for a meal for two. Now, that may not be a bad thing. If you asked the folks at these 8 sushiya, they'd tell you that quality ingredients and world renowned Itamae cost money.  Duh. I approach the value proposition like an accountant; I can amortize the memory of these visits over the (hopefully many) years of my life. To wit, I've gone to and reviewed most of these, and I'm both better and broker for it. 
Think I missed any? Drop me a line at info@thesushilegend.com or follow me on Instagram at @TheSushiLegend and slide into the DMs.
Thanks for reading.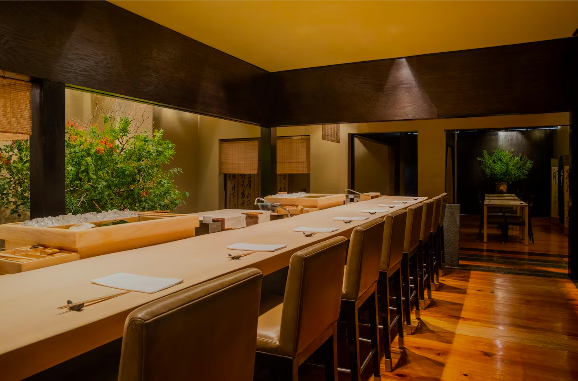 Masa is the holy grail of sushi in New York City. "That's just your opinion", a hack might say. No, it's fact. Long before there was a sushi boom in the United States (aka 2004), Masa (and a few others) brought higher level sushi to the masses. For many years, it's price and location meant that it catered to expense accounts and tourists; even as sushi's popularity grew, the price did too, while still maintaining it's famous "no pictures/videos/phones" policy. That means that even your favourite food bloggers and influencers haven't soiled the 3 Michelin star sushiya yet. It's on my list for 2023 (as soon as I get this blog sponsored).   $950 (gratuity included).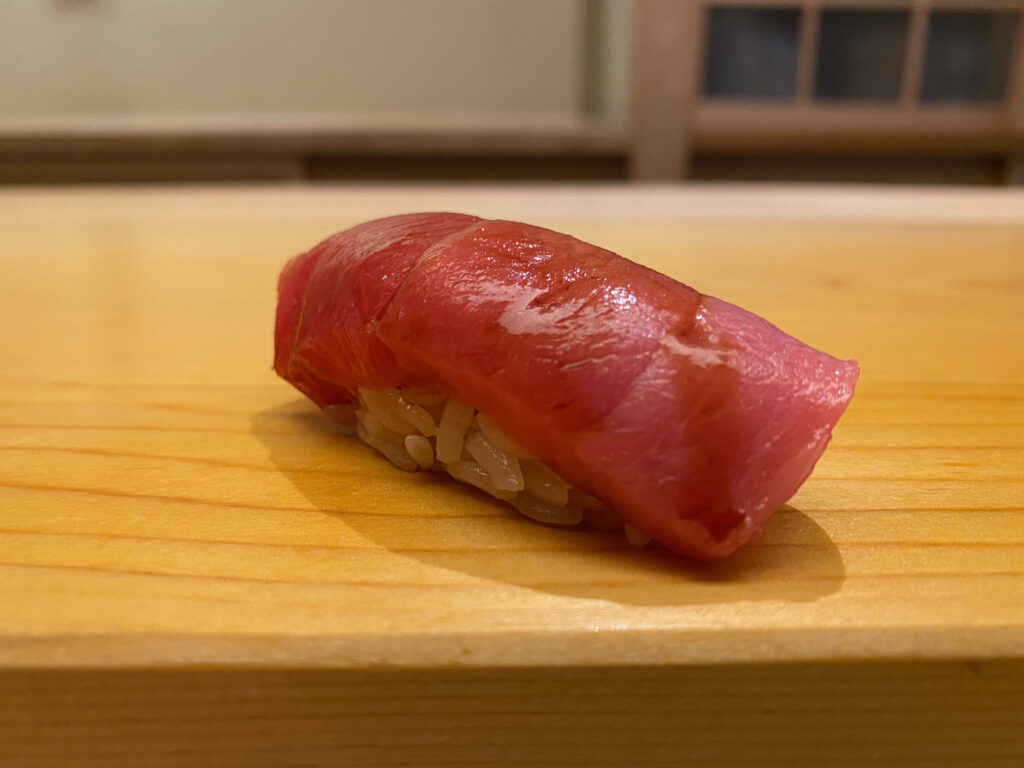 There are a few truly upper-echelon sushiya in New York City. Since opening in 2018, Sushi Noz on the Upper East Side has been considered one of those. It's not just the cost.It's the care, expertise and quality that Itamae, Nozomu Abe, has brought to a small oasis on a residential street in the Upper East Side.
It's the feeling. Yes, that sounds like bullshit. Trust me, no one hates that sentence more than me. But you'll understand when you walk through that beautiful Noren (curtain). It's a transformative feeling; step in from the United States, emerge in Japan. $495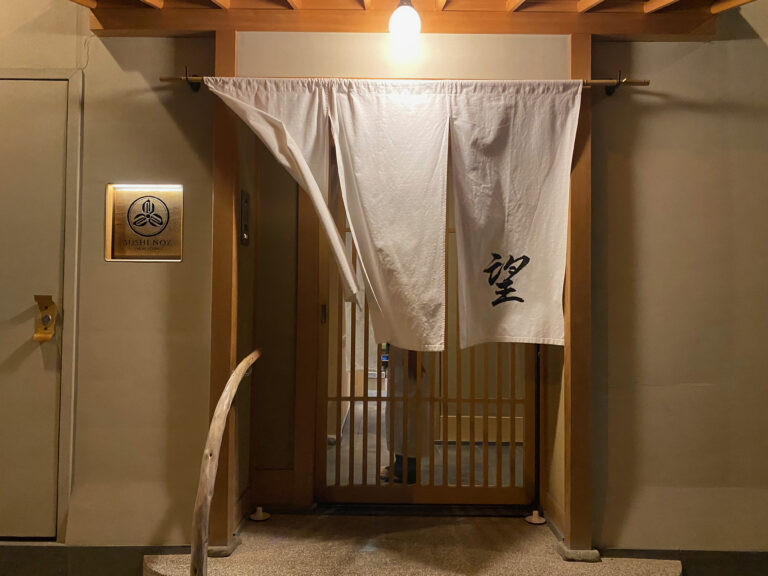 Inside of Sushi Noz but straight ahead is the Ash Room, a small secondary sushi counter. To the left, the Hinoki Counter (mentioned above), the main event, where Abe-san himself presides. 
Before May 2022, the Ash Room was $295. On May 1st, the price jumped to $495, to match it's Hinoki Room brother. The restaurant's rationale is that equalizing the prices will remove the stigma of "better vs worse" between the two rooms while reflecting the similarity of the ingredients, a key driver of the price. $495.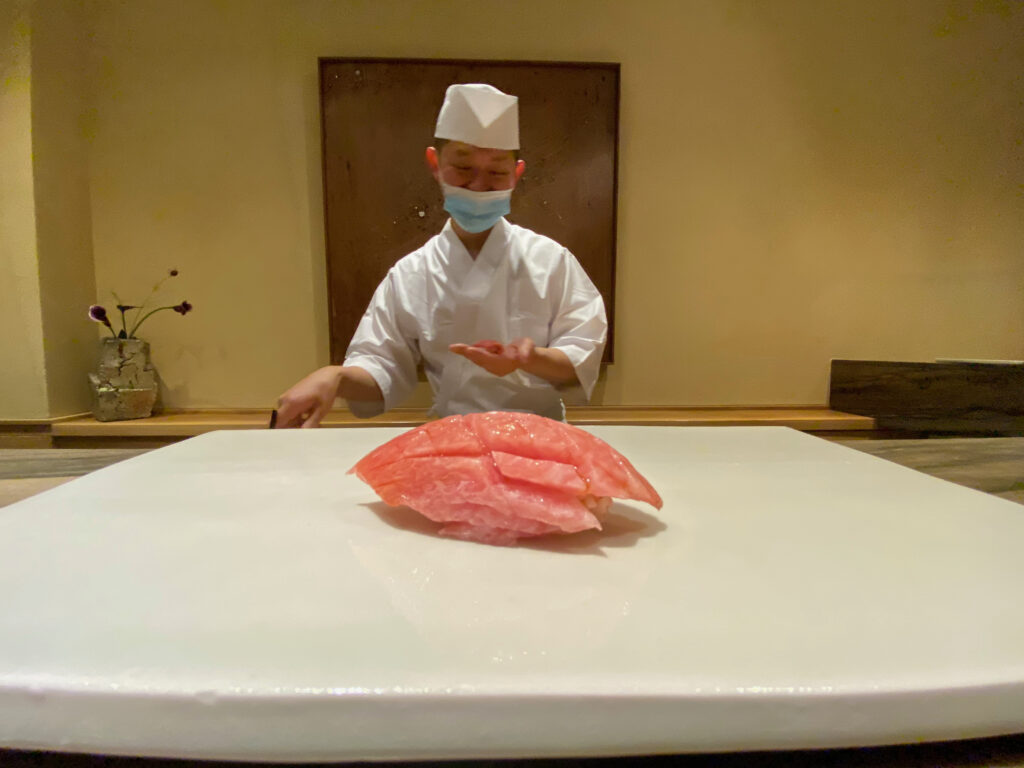 Shion Uino is at the helm. Experienced diners will know Uino-San from Sushi Amane, the midtown-east sushiya that earned the whispers I mentioned up front, as well as many years at revered Tokyo sushi-ya Sushi Saito.
Uino-san certainly brings a new style. Like other itamae – including Takashi Saito himself – he spends time aging his fish. And like Saito-san, you'll notice right away that he spends very little time forming his nigiri. Two flips and place. As Kikuo Shimizu put in his seminal 'Edomae Sushi' book, "there's no one royal road" to making nigiri. But the child in me is always fascinated by expediency. Credit my ADD I guess. This is a truly fantastic sushiya. $485 (gratuity included)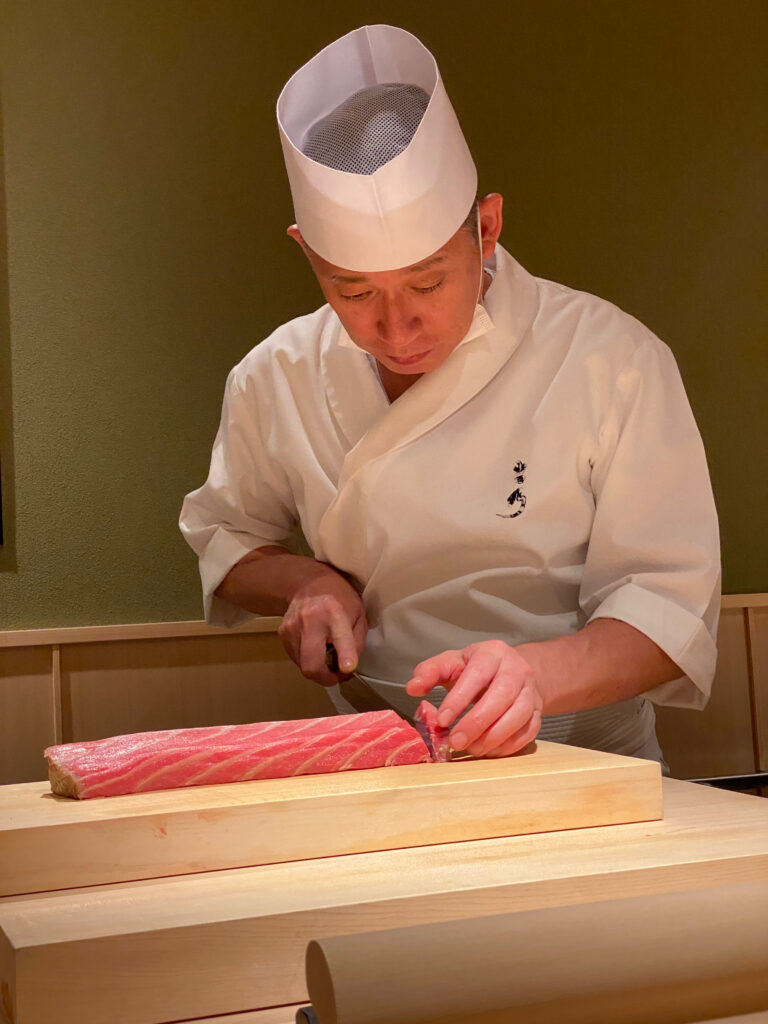 Even in a city that has been recently inundated by openings of high-end sushiya, the online buzz around Yoshino in the East Village has been a surprise. I guess it shouldn't have been.
That's because by all accounts, Tadashi "Edowan" Yoshida, the Itamae and co-owner, is the first itamae to close their high-profile sushiya in Japan and re-open in New York City (no clue who actually tracks this stuff). Even for a city that is extremely addicted to sushi, and familiar with similar-echeloned spots like Shion 69 Leonard, Sushi Noz and Masa, that means something.
From 2012-2019, Yoshida's world was in Nagoya, the capital of Aichi Prefercture, hometown of his wife, and change point for me and my wife on our trip to Ise Shima. There he built Sushi No Yoshino, 4.64 on Tabelog (Japan's Yelp), one of the best restaurants in the region. In 2019, he moved to New York, and with the assistance of a who's who of architecture and restaurant management, he began to build in the big apple. $646 (gratuity included)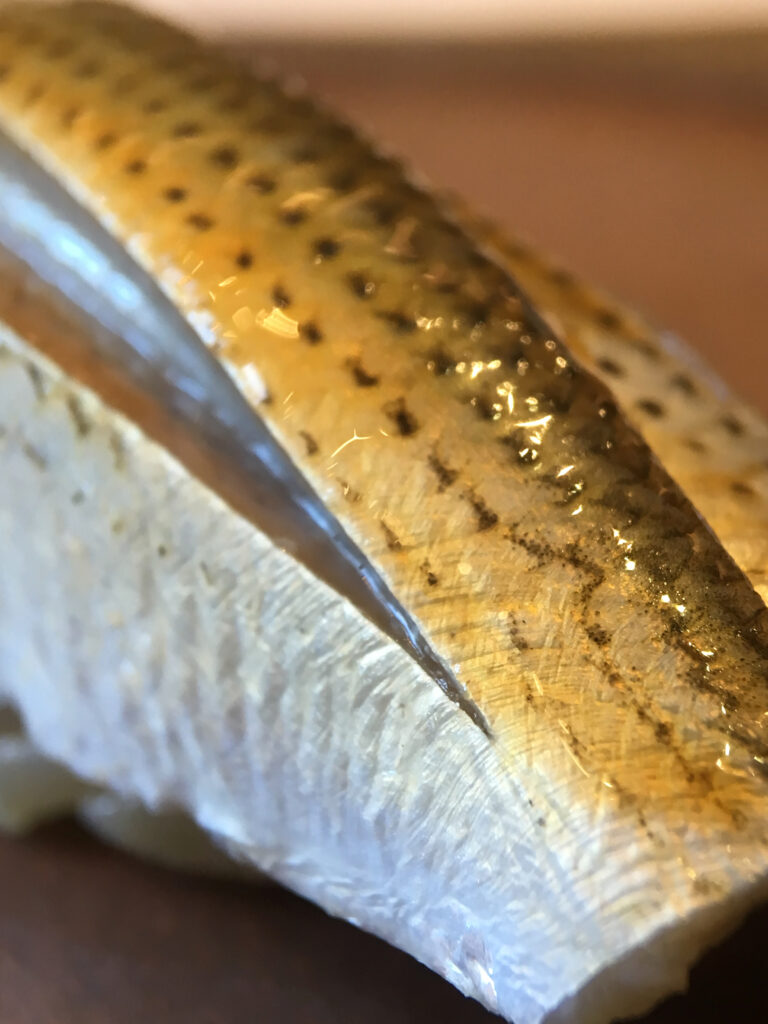 Ginza Onodera has undergone a few changes since I visited it in 2016. Price is one. But most importantly is the departure of it's head chef, Masaki Saito, to Toronto, to open his eponymous sushiya (I reviewed it here).
The benefits of going to Ginza Onodera are the same as any luxe chain (there are locations across the world): Quality and consistency. There's also the space itself; Unlike most of New York's incredible sushi restaurants, Onodera isn't limited by a ceiling. Expansive and open for almost 3 stories, the effect – especially during daylight – is incredible, especially for psychopaths like me who take 14 different pictures of each piece (all for you my dear readers, all for you). $450 (lunch is cheaper).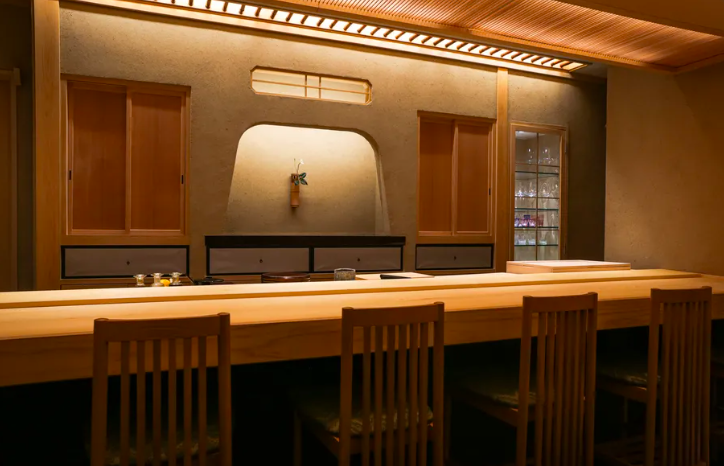 The third sushiya in the Noz empire to make this list, Noz 17 is helmed by Junichi Matsuzaki, who formerly trained under Abe-san at the original Sushi Noz. Noz 17 differentiates itself through the sheer volume of courses (30) including otsumami (small plates), nigiri, and more. $400.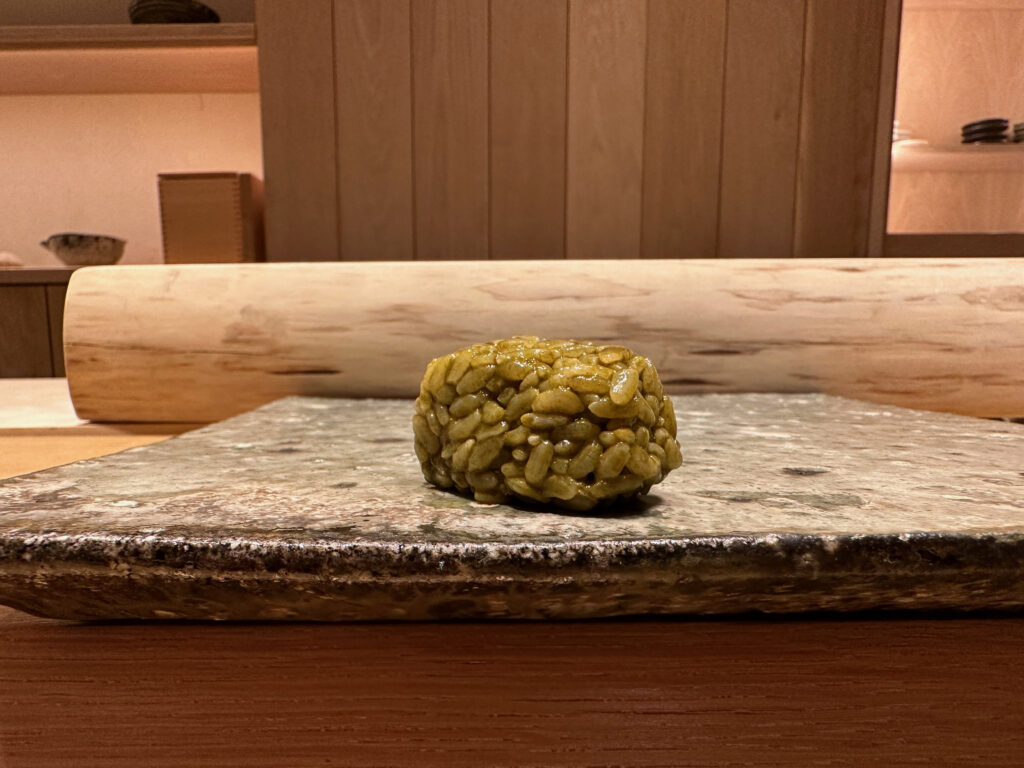 Speaking of Sushi Ginza Onodera, Icca's Itamae will be familiar to folks who have been to their Tokyo location. Kazushige Suzuki moved to New York in 2021 to open Icca, and the results have been outstanding: a Michelin star in Year 1 plus acclaim throughout the New York City food universe. The space itself is tucked away on a non-descript storefront, like many of the best sushiya are. Reviews online are mixed, likely the result of the hit or miss bar that offers a reduced price menu. Loved my visit. $400 (bar is cheaper).