There's not too much beauty in New York City. 
I know it has the reputation for the glitz and glamour, but I promise you that fantasy will evaporate the second you see a pack of cockroaches that have somehow developed (evolved???) the ability to fly. Really, unless rats scurrying between/in/on/through subway cars is your thing, there are about 745 cities I'd recommend visiting first, including Mordor, which may or may not be a city.
But I'd be lying if I said this concrete jungle didn't have its moments. For instance, if you happen to be on the bike path on the west side of lower Manhattan around sunset, you might get the view pictured above.
Or, more relevant to why you're here, there are few places outside of Japan that have the diversity and quality of The Big Apple when it comes to sushi.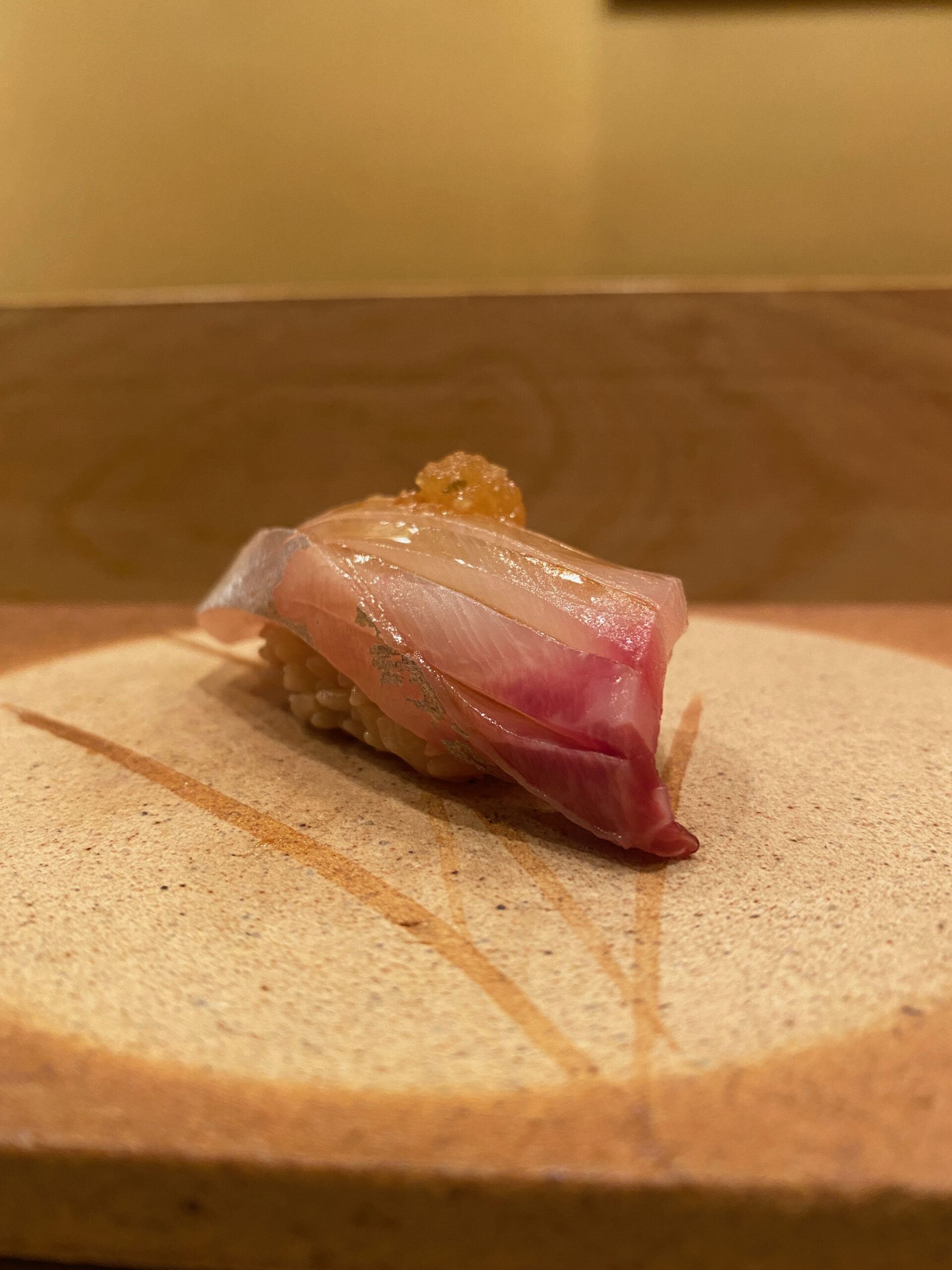 That's fantastic, but it usually means I regularly receive variations of the following questions:
1. I'm in New York City next weekend. Do you have a sushi recommendation?
2. My partner-in-life/crime has a birthday next week. Do you have a sushi recommendation?
3. My team's at Madison Square Garden playing the Knicks next Sunday. My name is Lebron James. Do you have a sushi recommendation?
As always, the answers to those questions are completely based on factors like budget, style preference, aversion to fish (fine?), aversion to rice (go away).
The good news is that the sheer volume of sushiya in this city – approximately 745,000 at last check – means you don't have to spend your paycheck going to a Michelin Star restaurant if you don't want to (but there's no shortage of those – see below).
Below, I've collected all the articles/clickbait I've written on New York and sushi in one place. I hope it covers every question you have, but feel free to drop me a line at info@thesushilegend.com or follow me on Instagram at @TheSushiLegend and slide into the DMs if not.
This page is also accessible directly at NYCSushiGuide.com.
Special thanks to Takara Sake for making this possible
Those of you who are longtime readers of The Sushi Legend will know that I've long refused accepting the advertisements that have ruined other food websites for fear of messing up your experience and/or becoming a walking conflict of interest. Having Takara Sake as the presenting sponsor of the 2023 New York City Sushi Guide is a fantastic opportunity to avoid both, while supporting the tremendous growth of our website. Most of all, I've literally been drinking Takara's Sho Chiku Bai since first discovering Sake in University (not college, sorry Americans) many moons ago. To say I enjoy the brand would be an understatement, so if you're a sake drinker, I think you'll enjoy it too. The Sho Chiku Bai Shirakabegura brand can be found for online purchase in the US here, and is available in many other countries for purchase in store. 
Lastly, none of this would be possible without the legends who read this blog and support us on social media. I get more fulfillment from this ridiculous hobby then I do from anything else that isn't my wife, dog and fantasy baseball. Thank you.