Food is like art. It's subjective. 
For instance, some people think Springbreakers is a good movie. Other people are wrong.
And yet, I think any debate on the best sushi city in North America (and outside Japan?) has been settled. 
It's New York. 
It's not just quality; it's quantity. It's the volume of renowned Itamae that are coming from Japan to ply their trade here.
And so, odds are that are some (many?) of you that are planning a trip here with sushi as a primary focus. 
If that's you, I've prepared a helpful video below and more details on each of those sushiya follows.
My main advice? Stay in or near TriBeCa. 
Icca
Best for: Dining at the best sushiya in New York City
Cost: $400
Style: Omakase-only
Location: TriBeCa-ish
After visiting 150+ sushi spots in New York, I feel comfortable in saying that – as of 2023 – Icca is the city's best. 
It doesn't have the cinematic Pete Wells endorsement like Yoshino, the multiple Michelin stars like Masa or the social media popularity like Sushi Noz.
Yet. 
But it will. And when it does, remember it was your favourite sushi blogger that called it first.
My rationale can be found in my full review, right here.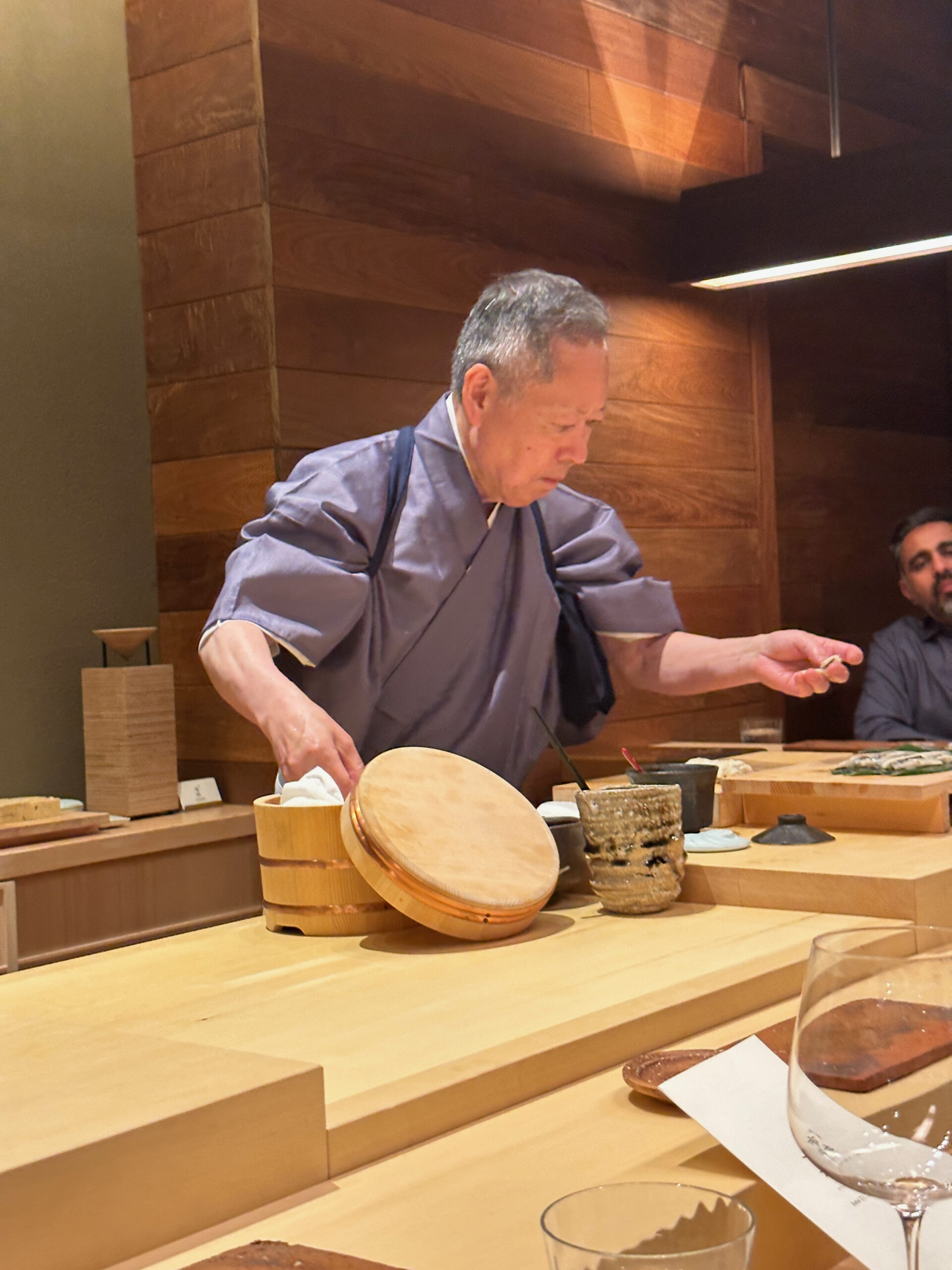 Sushi Ichimura
Best for: Experiencing one of the OGs of the New York City sushi scene
Cost: $425
Style: Omakase-only
Location: TriBeCa closer to the river
Eiji Ichimura needs no introduction to New York residents, but just in case you're new here, let's try.
The list of people who've had a significant impact on New York City sushi is small, and Ichimura-San is almost certainly on it.
The new gig is an extension of Ichimura's brief residency at L'Abeille, a French/Japanese restaurant on the cobblestones of TriBeCa. The financial backers of both spots are TriBeCa locals and former bankers, and they certainly spared no expense. It's beautiful inside and the service is truly top drawer.
Full review here.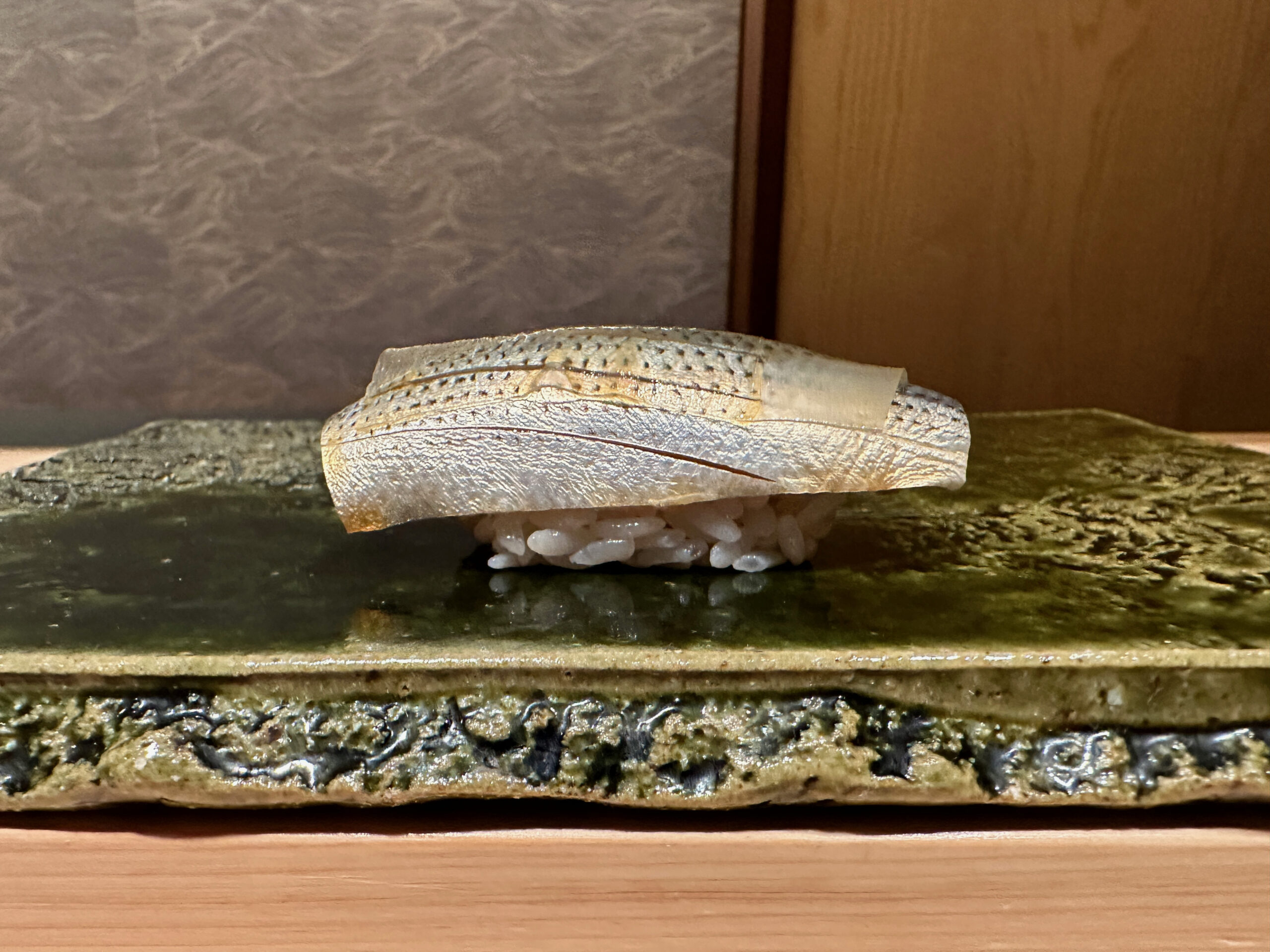 The Den
Best for: Best sushiya that no one knows about
Cost: $320
Style: Omakase-only
Location: TriBeCa near the Hudson River
The Den, tucked away in the basement of TriBeCa's Sushi Azabu, is one of the best sushiya in New York City.
Wait…that Sushi Azabu? The one near all those banks and cobblestones and Greek restaurants?
Yes, legends. But this isn't the Sushi Azabu of your older sibling's generation (aka 2013-2022). That's because The Den is helmed by Toshihide Terado, who only returned stateside in November of 2022.
Even if you consider yourself a sushiphile, it's understandable that development may have escaped your radar. Fuck, I spend 200 hours a week digging for sushi news and it still escaped mine.
Read my full review here.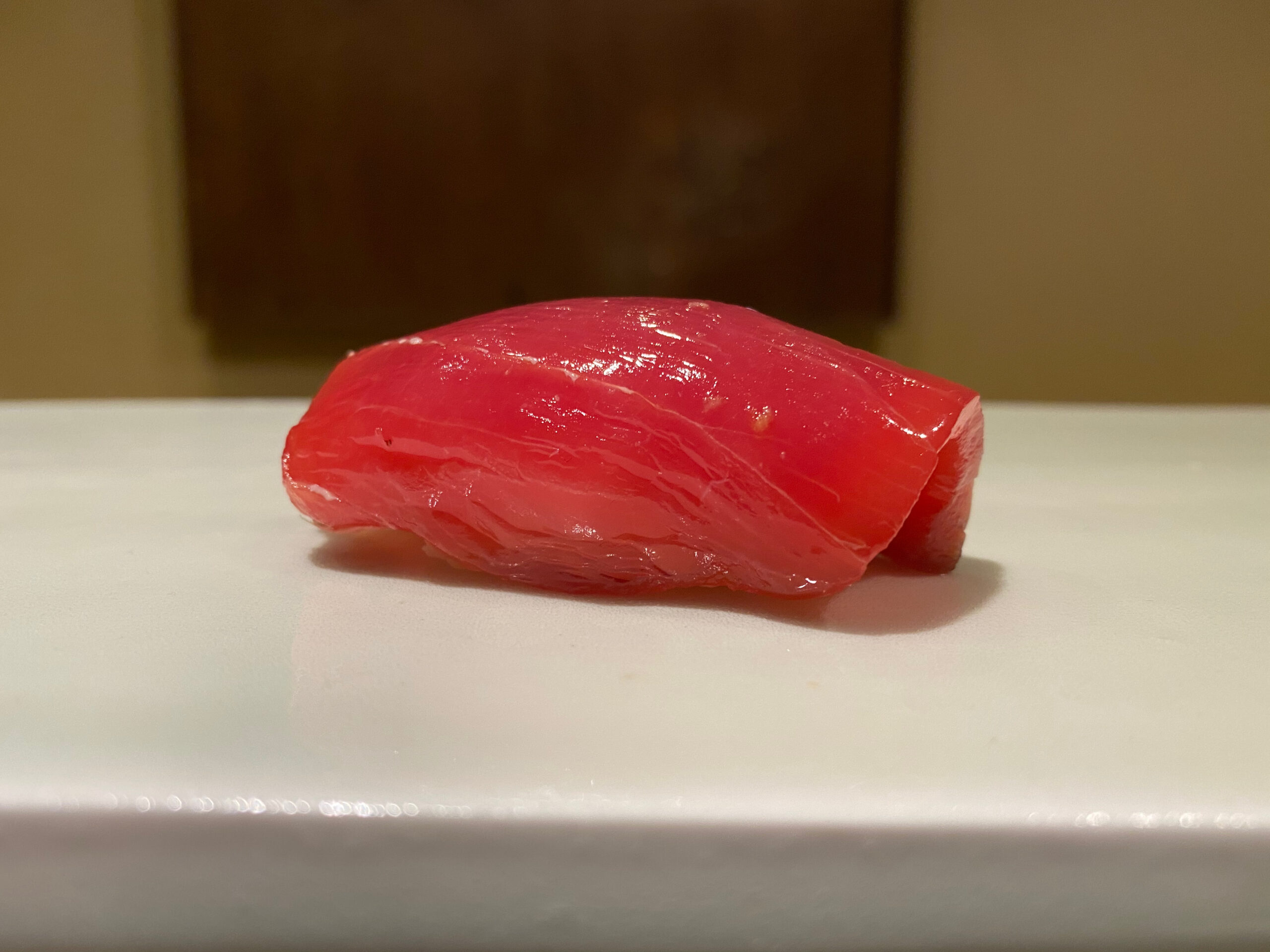 Shion 69 Leonard
Best for: Sushi Temple Life, Transport to Japan, Business Dinner or Special Occasion
Cost: $495
Style: Omakase-only
Location: TriBeCa
Shion Uino is at the helm. Experienced diners will know Uino-San from Sushi Amane, the midtown-east sushiya that earned the whispers I mentioned up front, as well as many years at revered Tokyo sushi-ya Sushi Saito.
Uino-san certainly brings a new style. Like other itamae – including Takashi Saito himself – he spends time aging his fish. And like Saito-san, you'll notice right away that he spends very little time forming his nigiri. Two flips and place. As Kikuo Shimizu put in his seminal 'Edomae Sushi' book, "there's no one royal road" to making nigiri. But the child in me is always fascinated by expediency. Credit my ADD I guess. This is a truly fantastic sushiya.
Read my full review here.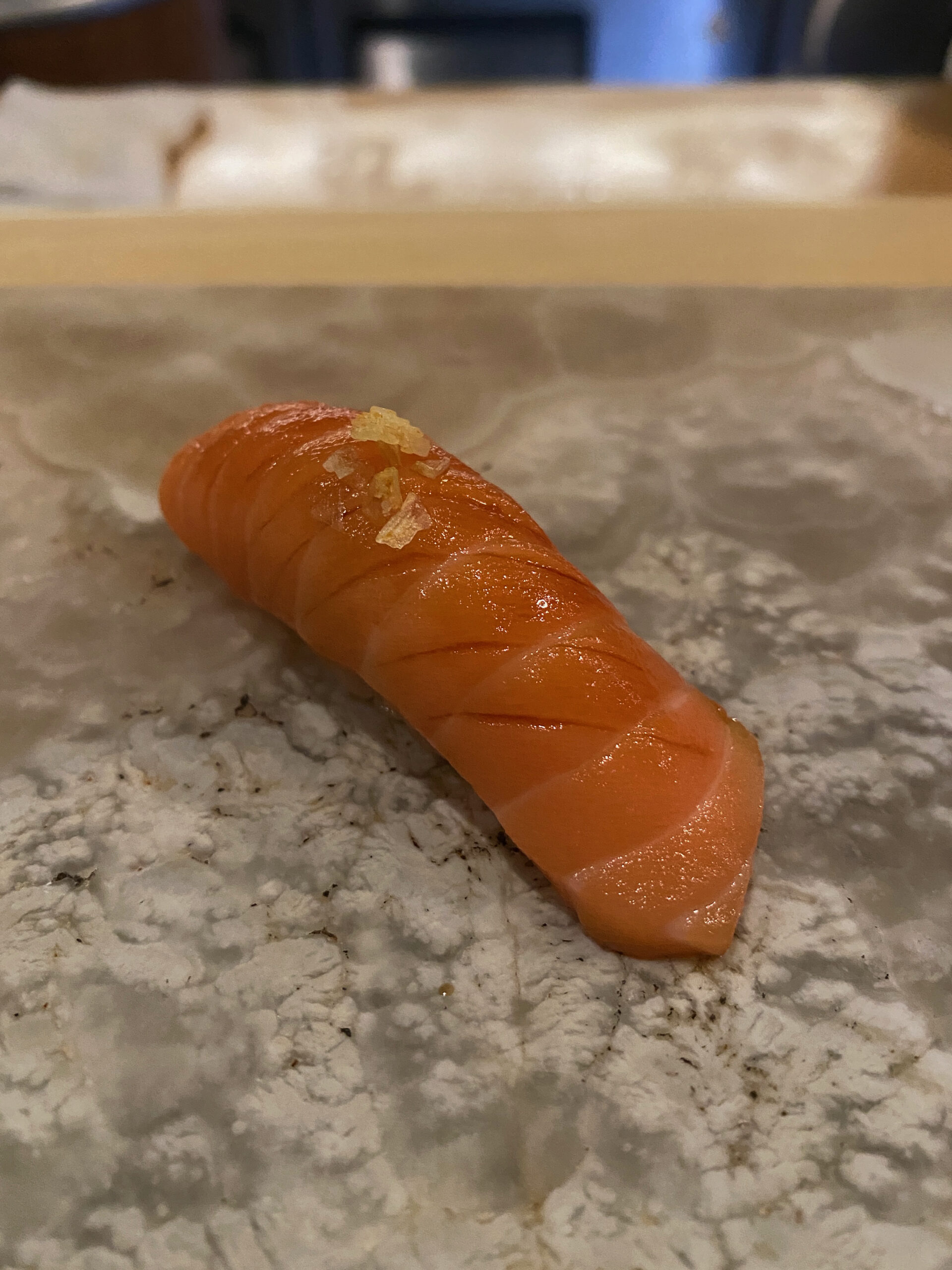 Juku
Best for: Date night, front-row seat to one of the liveliest Itamae in NYC, unique-but-reserved concoctions
Cost: $180
Style: Omakase-only
Location: Chinatown
The itamae at Juku is Kazuo Yoshida, a well-known figure in the NYC sushi world from his previous stints at 1or8 in Brooklyn and Jewel Bako and Hasaki in the east village. Yoshida doesn't serve everyone, but he is omnipresent behind the counter and is as effervescent as any sushi chef that you'll come across.
Yoshida clearly has a flair for taking risks with traditional ingredients while still coloring inside the lines. Consider the ma-aji (horse mackerel) nigiri. It's uncommon but not that unique to serve it aji-tataki style, aka chopped and diced. But Yoshida deviates from the standard approach, substituting sesame seeds for ginger, green onion for chives and eschewing the gunkan style (nori wrapped around the outside). The result is unpredictably delicious.
Read my full review here.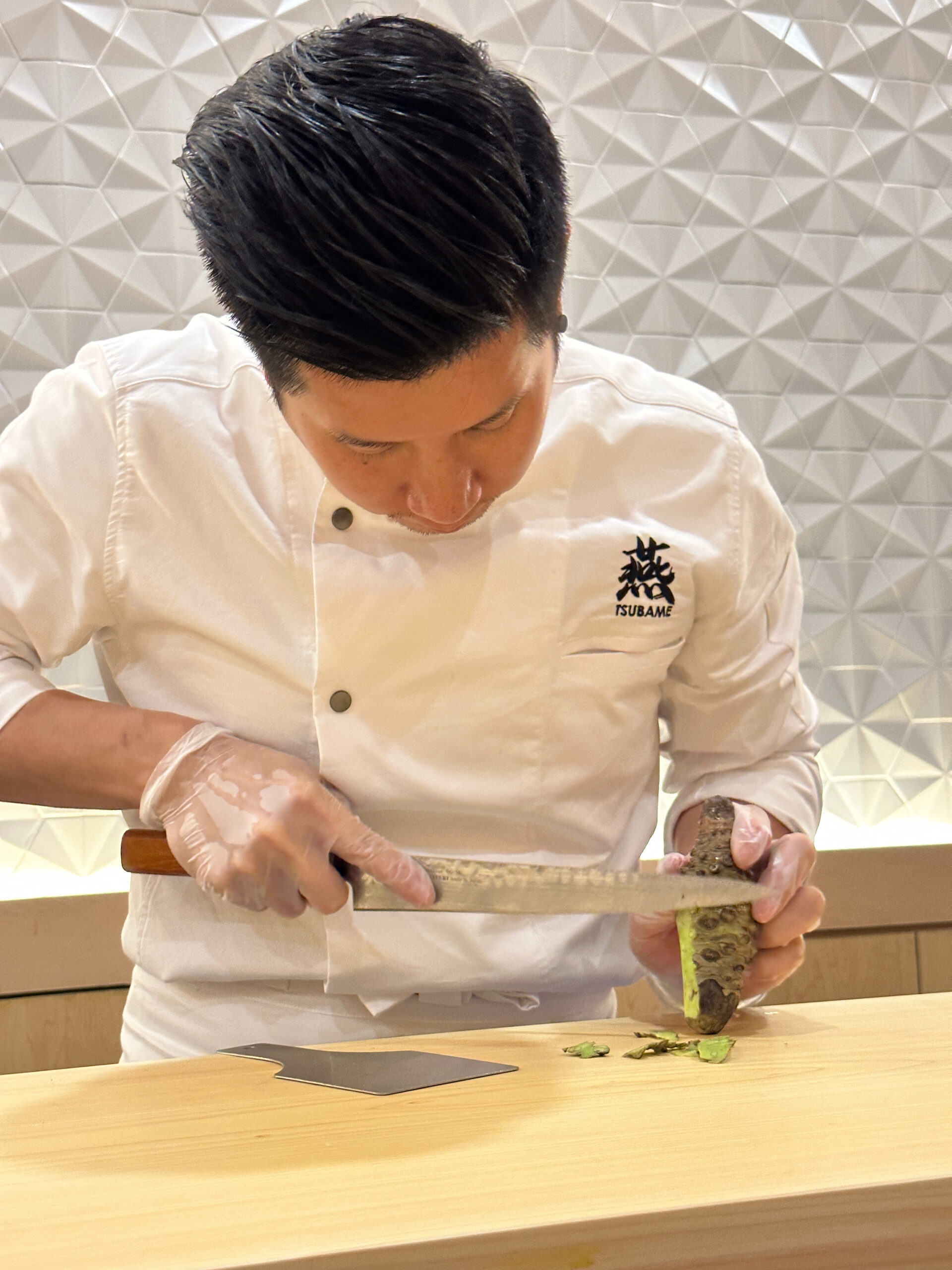 Tsubame
Best for: Serenity now, passionate Itamae, inventive, non-sushi courses
Cost: $225
Style: Omakase
Location: East TriBeCa
As more sushiya continue to open in New York City, reasonably minds can certainly ask whether the newbies are any good, a cynical attempt to take advantage of a trend, or a bit of both.
But what's indisputable is that these sushiya continue to create oasis' (oasises? oasi?) from the chaotic energy of New York City streets.
There's the serene Sushi Mumi on jammed St. Mark's Place. The non-descript Sushi Ichimura in TriBeCa. The elegant Yoshino in the Bowery.
But perhaps none are as positively jarring on an initial entrance as Tsubame, a newly opened sushiya in East TriBeCa.
Read my full review here.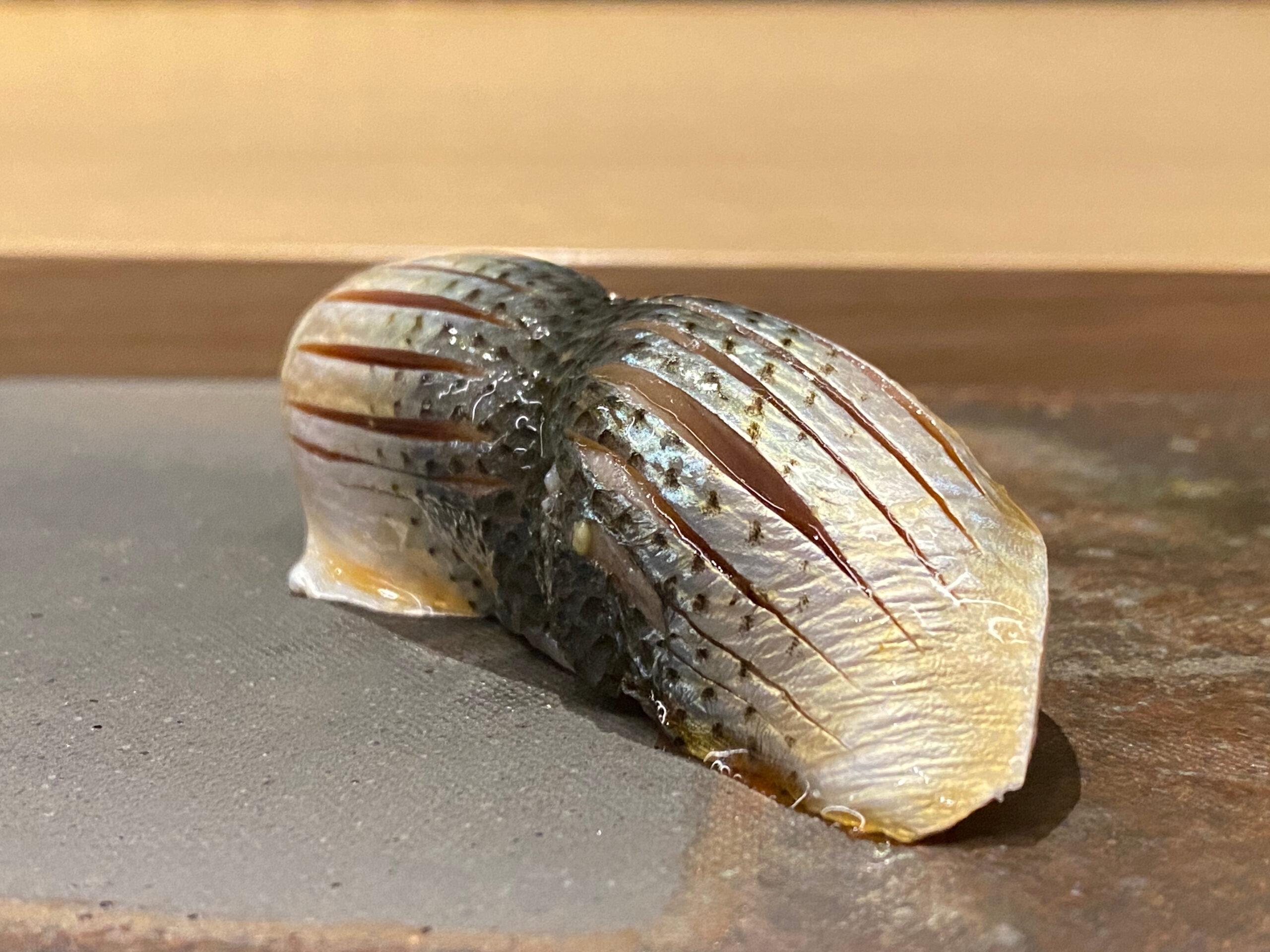 Nakaji
Best for: Passionate Itamae, Overall Wonderful Experience
Cost: $250
Style: Omakase only
Location: Chinatown
I know I said that I'd stick to five recommendations, but to quote the late, great, Eddie Guerrero, "I Liedddd". 
Truth is that I needed to find some way to squeeze in Nakaji and it's incorrigible Itamae, Kunihide Nakajima.
Meet Nakajima-san for five minutes, and his passion for his craft will permeate. Sit there through the Omakase, for his Kohada, for his Tako, for his ANAGO (deserves the caps), and it will become even more apparent. 
Read my full review here.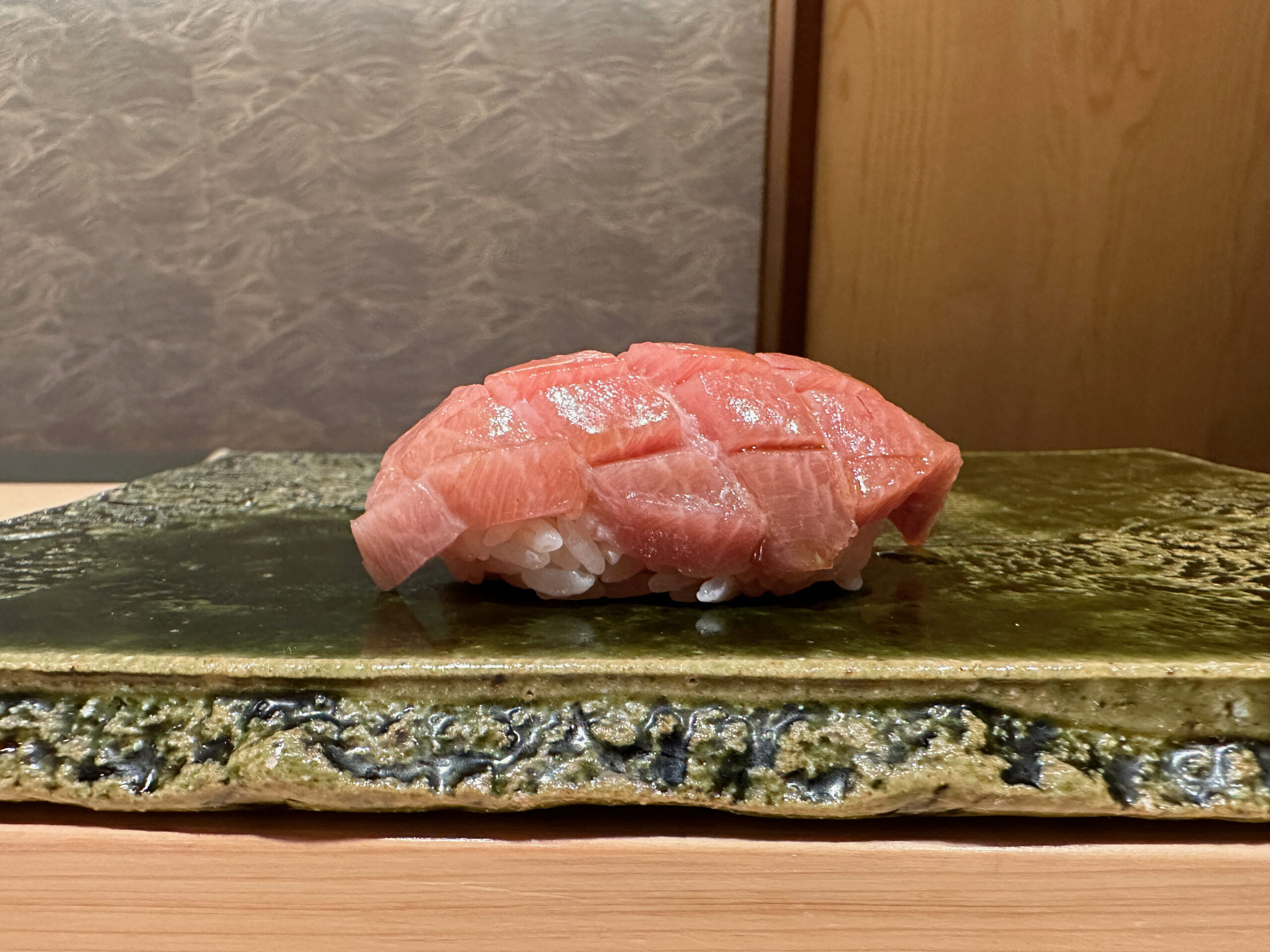 My entire catalogue of articles on the New York City Sushi Scene can be found here or at NYCSushiGuide.com. 
Have any issues? Feel free to drop me a line at info@thesushilegend.com or follow me on Instagram at @TheSushiLegend and slide into the DMs if not.
Thanks for reading.